December 3, 2012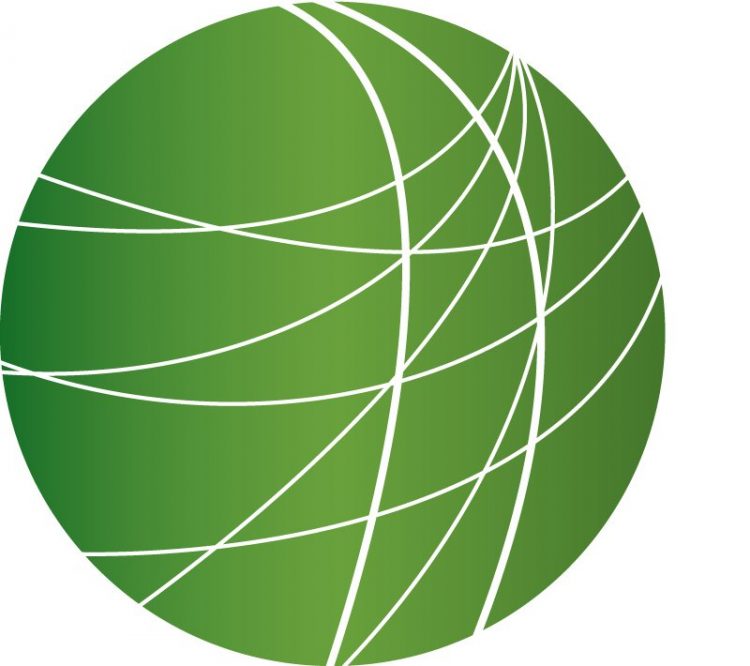 European governments condemn Israel's decision to build more settlement homes in the West Bank
Hundreds of injured Gazans struggle to recover from recent Israeli attacks
Republicans oppose bill to ratify the UN Convention on Persons with Disabilities
At climate change talks in Doha, US envoy arrives as environmentalists continue pressure on rich countries
HEADLINES
UN pulls non-essential staff out of Syria citing security concerns
Citing security concerns, the United Nations is pulling all non-essential staff out of Syria today and putting those who remain on stand-by. Russian President Vladimir Putin was in Istanbul today where he met with Turkey's president  who called on Russia to stop supporting Syrian President Bashar al Assad. Russia says it's not supporting Assad, it just doesn't want to see the past repeated. Putin also opposes NATO deploying Patriot missiles to the Turkey-Syria border, where Syrian airstrikes over the weekend targeting rebel outposts strayed into Turkey. Most civilian flights in and out of Damascus remained canceled today, after fighting over the weekend for control of the airport. Internet and phone communications are still working today.They were restored Saturday after a 48-hour shut down.
DR Congo moves back into Goma but rebels remain ready to return; UK halts aid to Rwanda
Congolese troops reentered Goma today, but M23 rebels remain poised on the outskirts of town. The M23 occupied the provincial capitol almost two weeks ago, but agreed to retreat ahead of a negotiation deadline today. The move followed UN imposed sanctions. International pressure was also brought to bear by the UK, which again halted aid to Rwanda because of concerns about its role in the DR Congo conflict. Gloria Khamkar reports.
UK International Development Secretary Justine Greening said that $34 million US dollars in aid would not be released after "credible and compelling reports" reveal that  Rwanda's President Paul Kagame's government is providing weapons to the M23 rebels.The money was due to be paid this month.The conflict has led to the displacement of almost half a million people in eastern Congo, raising fears of a humanitarian crisis.The UK withheld $26 million US dollars in aid in July, after an interim report by a UN panel of experts suspected Rwanda's support in the conflict, but the money was restored in September. Rwanda's Foreign Minister Louise Mushikiwabo has expressed disappointment at the UK government's decision. Gloria Khamkar, FSRN, Southampton,United Kingdom.
US fails to halt most aid to Rwanda
The US  has officially expressed "deep concern" about the situation in DR Congo and blocked $200,000 dollars earmarked for a Rwandan military academy. But the administration has not implemented the Democratic Republic of the Congo Relief, Security, and Democracy Promotion Act. The law calls for non-humanitarian aid to be halted for any country that acts to destabilize the DRC. The 2006 measure was sponsored by then Senator Barack Obama. The US sends Rwanda 200 million dollars each year.
Egypt top judges agree to oversee constitution referendum despite general judicial strike
Egypt's Supreme Judicial Council announced today that it will monitor the polling for the country's proposed new constitution. Judges and attorneys will be assigned and mandated to serve. The referendum is scheduled for December 15th on the draft that's backed by the Muslim Brotherhood and President Mohamed Morsi. The constitution was  quickly crafted after Morsi decreed himself beyond judicial reach and was written without input from minority groups or women. The Egyptian judges union remains on strike. And many local media outlets say they won't publish tomorrow in protest.
LA port office workers remain on strike; cargo ships remain offshore
Cargo ships are anchored off the ports of Los Angeles and Long Beach, California today as clerical workers continue their strike to prevent job outsourcing. Chris Bennett reports from L.A.

The 800-member Office Clerical Unit of the International Longshore and Warehouse Union has worked without a contract for two years, and seeks a pay increase of 2.5%. Union communications director Craig Merrilees says the strike is not simply about the money. The workers are trying to save their solidly middle-class jobs by preventing company managers from shifting the jobs to lower wage areas such as Taiwan, Texas, and North Carolina. Merrilees says the strike is about the future of good jobs in the U.S. versus management turning those positions into low-wage "junk-jobs" in other areas. Management negotiators contend that any new contract abolish the practice of featherbedding, or hiring workers during times when there is little work to do. Roughly 40% of  all goods imported into the U.S. come through the ports of Los Angeles and Long Beach. Los Angeles. Mayor Antonio Villaraigosa urged both sides to continue negotiations to prevent ripple effects throughout the Southern California and national economies. Chris Bennett, FSRN, Los Angeles.
Canada: Aboriginal AIDS Awareness Week
Saturday was World AIDS Day, and across Canada this week, indigenous communities are marking Aboriginal AIDS Awareness Week. FSRN's Aaron Lakoff has more.
Native communities in Canada have higher HIV/AIDS infection rates than those in non-native populations. Events this week in aboriginal communities are focused on a campaign of "getting to zero," with the goal of avoiding all new infections, as well as raising awareness about  discrimination and marginalization of AIDS patients. According to a 2011 Public Health report, Aboriginals accounted for 12% of all new AIDS infections that year, but they only make up around 4% of Canada's overall population. The report also found that Aboriginal people have the highest proportion of HIV reports attributed to injection drug use, at 60%. One challenge is improving aboriginal access to health care, as many remote reservations lack adequate services, and often have to fly in doctors from other communities. Aaron Lakoff, FSRN, Montreal.
FEATURES
European governments condemn Israel's decision to build more settlement homes in the West Bank
A growing number of countries and world leaders are condemning Israel's announcement that it will build 3,000 new homes in a West Bank settlement expansion. This follows last week's vote at the United Nations General Assembly that gave Palestine non-member status. UN Secretary General Ban Ki-moon called Israel's move "an almost fatal blow" to the chances of a two-state solution. Israel also announced it will withhold $100 million in taxes collected for the Palestinian Authority and apply it to debt owed for electricity. For more we spoke with Josh Ruebner, National Advocacy Director of the US Campaign to End the Israeli Occupation.
Hundreds of injured Gazans struggle to recover from recent Israeli attacks
The tensions in the Middle East come just weeks after an Israeli assault on the Gaza Strip. Israeli military strikes killed an estimated 150 Palestinians and devastated infrastructure across the occupied territory, while rocket fire into Israel killed six people. Hundreds of Gazans continue to recover from injuries during the conflict, including many who were seriously burned. Some medical experts are calling for an investigation into whether Israel used illegal weapons. FSRN's Rami Almeghari reports.
Republicans oppose bill to ratify the UN Convention on Persons with Disabilities
Today marks the 20th annual International Day of Persons with Disabilities. A declaration from President Obama called on everyone in the US to observe the holiday by pushing for the ratification of the UN Convention on Persons with Disabilities. The Senate is scheduled to vote on the international treaty on Tuesday, but opposition from a handful of Republicans threatens its passage. On Capitol Hill, FSRN's Alice Ollstein has more.
At climate change talks in Doha, US envoy arrives as environmentalists continue pressure on rich countries
World leaders began the second and final week of COP18 climate change negotiations in Doha, Qatar today. One of the goals of many participants is to extend the Kyoto Protocol, the only legally binding agreement to curb emissions, which is expiring at the end of the year. The United States has never ratified the treaty. Like recent gatherings, pressure is growing on rich countries to make stronger commitments to reducing greenhouse gas emissions. Sam Smith is with WWF's Climate and Energy Initiative. She says recent extreme weather events should be a wake-up call:
"This issue is about the difference between science and political science and between reality and the parallel universe that is these negotiations. Just to make it a little more clear, in 2010, Russia suffered an enormous heat wave. Fifty to seventy thousand people died in that heat wave and scientists are telling us this year that it was very clearly linked to climate change. This year in the northern summer, the wheat growing areas of the Ukraine, Russia and the United States, suffered from draughts and extreme heat all at the same time and food prices spiked and we are now teetering on the edge of the third global food crisis since 2008."
Many have been optimistic that the US might take a stronger stance in Doha, following the re-election of President Obama. But at a press conference today, US Climate Envoy Todd Stern said not to expect a major change in tone from the US. Instead, he said the Obama administration has already made significant accomplishments and is on track to meet a 16 percent reduction in emissions through current policies that are already in place:
"The president has put in place very significant regulations on the whole transportation side taking miles per gallon of our vehicles from around 27 to over 54 over the course of a 12-year period and we're in the middle of that right now. Important steps forward with respect to regulations on power plants, power plants under regulations that have been put in place essentially can't use coal unless new ones, new power plants, unless those emissions can be captured."
Stern also attributed US natural gas production to lowered US emissions. But that practice has provoked concerns in places where residents are dealing with the consequences of hydraulic fracturing, or "fracking."
Texas landowners fight hydraulic fracturing waste injection wells
Fracking wells have grown at a record pace in the US. Across shale regions like the Bakken in North Dakota, the Barnett in North Texas, and the Eagle Ford in South Texas, oil and gas companies are swooping in to start drilling. But there's growing opposition, not just from environmentalists, but local landowners. Andrew Oxford reports from Austin.