March 30, 2012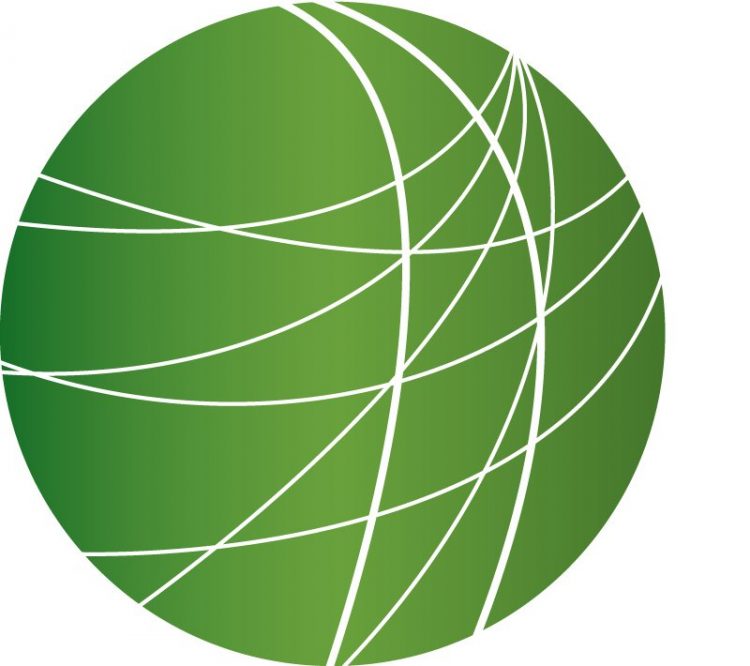 In health care debate, inquiry of Supreme Court justices scrutinized for political bias
Protests against land grabbing turn violent in Middle East
Gaza fuel crisis limits emergency services for residents
In Myanmar, irregularities and intimidation cited ahead of voting
Communities in Mexico voice opposition to mining
HEADLINES
Hana Shalabi ends hunger strike
Palestinian prisoner, Hana Shalabi, has ended her hunger strike after 43 days according to the Palestinian Prisoners Society. She will be released from captivity in the next few days.  Confirming the deal, a spokesperson for the Israeli military said that Shalabi, who is from the West Bank, will be exiled to the Gaza Strip for 3 years.  Shalabi began her hunger strike after being arrested and detained without charge. Doctors from a Palestinian human rights organization said her health had seriously deteriorated over the course of her protest.  More than 300 Palestinians remain in administrative detention in Israeli prisons.
Spanish austerity budget follows general strike
In Spain, the government has announced more than $35 billion in spending cuts.  The move comes a day after millions of people took part in a general strike across the country to protest new laws which make it easier for businesses to fire workers. Strikers shutdown businesses and transportation links, and hundreds of thousands of people took part in a demonstration in Madrid. Budget Minister Cristobal Montoro said the austerity measures were the harshest since the return to democracy in 1977, but that they're necessary to reduce the government deficit
Labor violations uncovered at Apple factory
Multinational company Apple is in the spotlight again, after a new  investigation found widespread problems at Chinese  factories which manufacture components for the company. In Beijing, FSRN'S  Shuk-Wah Chung has more.
Demonstrations continue for Trayvon Martin
Demonstrations are continuing across the US for Trayvon Martin, the teenager killed over a month ago, in Sanford, Florida. The seventeen year old was shot dead by self-appointed neighborhood watchman, George Zimmerman on February 26th.  On Thursday evening, 5000 people took part in a march in Minneapolis to protest the killing.  As has been the case at several demonstrations since the shooting, many participants wore hoodies as a show of solidarity with Martin, who was wearing a hooded top when he was killed. A police video of George Zimmerman has raised doubts about his claims to have been attacked by the teenager. Zimmerman was taken into custody following the shooting but later released without charge. He told police he was forced to defend himself after being attacked and badly injured.  But in the video, Zimmerman does not appear to show signs of any injuries. More than 2 million people have signed a petition calling for Zimmerman's prosecution.  Thousands of people are expected to attend a rally in Sanford on Saturday
Decision due on BPA ban
The US Food and Drug Administration has until tomorrow to decide whether to ban a controversial chemical used in food and drink packaging.  Bisphenal A, better known as BPA, has been implicated in a wide range of health problems, including asthma and diabetes.  BPA is used in plastic containers and in the lining of some tin cans.  It's a hormone-disrupting chemical and some studies have found that when used in packaging, it can leach into food and drink. The Natural Resources Defense Council, which campaigns against BPA, filed a petition with the federal government in 2008 to ban the use of the chemical when it comes into contact with food.  After the government failed to respond, the campaign group took them to court. Last year, a district court in New York, ruled that the FDA had until March 31st to make a decision on the ban.  A ban is opposed by the plastics industry, which says that BPA is safe, and has been more thoroughly tested than many alternatives.
San Francisco groups demand civilian control of police
In San Francisco, community groups are calling on the city's Mayor to support an ordinance to limit the FBI's role in the police department. Mayor Ed Lee has so far refused to support the Safe San Francisco Ordinance, which will subject the San Francisco Police Department to civilian oversight. The ordinance was introduced following widespread criticism of a recently revealed agreement between the SFPD and the FBI.  Under the 2007 Memorandum of Understanding, local police officers were authorized to break state or city laws while carrying out intelligence gathering activities on behalf of the FBI.  Zahra Billoo is Executive Director of San Francisco branch of the Council on American Islamic Relations.  She says the mayor has so far refused to meet with community members to talk about the ordinance.
"We know the FBI spies on communities- we know the FBI is very ok with bending law to fight what it believes is terrorism.  And when local police officers are entering into secret agreements with police officers the taint of the FBI then effects the trust that the community has in the local police department."
Billoo says there is growing concern about the activities of the FBI and local law enforcement, following high profile cases of surveillance and infiltration of Muslim communities in New York and Orange County.  San Francisco Mayor Ed Lee says he doesn't want to take control of law enforcement policies away from police chiefs and has threatened to veto the ordinance if the Board of Supervisors approves it next week.
FEATURES
In health care debate, inquiry of Supreme Court justices scrutinized for political bias
The nine Justices of the US Supreme Court are voting today on the constitutionality of the Affordable Care Act. But the court won't reveal its decision or rationale until this summer. With the fate of the law up in the air, the three days of dramatic oral arguments earlier this week have been fueling speculation from those on both sides of the health care reform debate. Some law experts say the rhetoric from certain Justices reveals a political bias, and suggest an effort to "legislate from the bench." FSRN's Alice Ollstein has more, in Washington D.C.
Protests against land grabbing turn violent in Middle East
Today is land day and across the globe Palestinians and their supporters are commemorating protests in Galilee in 1976 against Israeli land grabs that resulted in the deaths of six people. This year land day is dedicated to Jerusalem. Protesters demanded the end of the Israeli occupation of the city which started in 1967. Protests took place in countries around the world, and in the occupied territories, demonstrations turned violent. FSRN's Ghassan Bannoura Has more.
Gaza fuel crisis limits emergency services for residents
In the Gaza Strip, the fuel crisis continues. FSRN has previously reported on the impact on transportation and hospitals. Today, we look at another sector that's been affected — emergency services. It's been getting harder for those who need transport by ambulances or medical attention.  FSRN's Rami Almeghari reports.
In Myanmar, irregularities and intimidation cited ahead of voting
Today in Myanmar, the southeast Asian country also known as Burma, opposition leader Aung San Suu Kyi warned that this weekend's election would not be free and fair and said problems, including intimidation, had been found.
"While we recognize that even in well established democracies there are irregularities and misdemeanors when elections take place, what has been happening in this country is really beyond what is unacceptable for democratic elections. Still we are determined to go forward because we think this is what our people want."
Sound from Telegraph TV. Suu Kyi, who has spent most of the past two decades under house arrest, is running for one of the 45 seats open in the country's parliament. But concerns persist about human rights, continuing detention of political prisoners, and a crackdown on the country's ethnic groups. For more we're joined by Aung Zaw, editor with Irawadday Magazine, He joins us from northern Thailand. He just returned from Burma ahead of Sunday's vote.
Communities in Mexico voice opposition to mining
Much of the international attention on Mexico in recent years has come as a result of the violence from the so-called drug war. But since 2006, another problem has been affecting resource-rich areas of the country as officials approved a growing number of mining concessions. As these permits move from the exploratory to the commercial production stage, an increasing number of communities in Mexico – many of them indigenous – are raising their voices in opposition. One such community is San Jose del Progreso in the southern state of Oaxaca. FSRN's Shannon Young reports.
Adrienne Rich, award-winning poet and activist, dies at 82
Poet Adrienne Rich, known for her fierce criticism of US policy, her advocacy for civil rights and her commitment to the women's movement, died this week at the age of 82. Rich's extensive work earned numerous honors, including a National Book Award in 1974 and a MacArthur Foundation Genius Award in 1994. Her strong empathy for the oppressed and her relentless pursuit of social justice often drew attention. In 1997, she refused the National Medal of Arts, citing the "increasingly brutal impact of racial and economic injustice" in the country. In 1976, her publication of "Twenty-One Love Poems," which openly explored love between women, was seen as a groundbreaking work in the burgeoning LGBT movement. In London 2002, Rich read from her poem, Dreamwood.
"If this were a map, it would be the map of her last stage of her life / Not a map of choices, but a map of variations on the one great choice / It would be the map by which she could see the end of touristic choices, of distances blued and purpled by romance / By which she would recognize that poetry isn't revolution, but a way of knowing why it must come."
Audio from the PoetryFoundation.org. Adrienne Rich died on Tuesday, in her home in Santa Cruz, California.