March 6, 2012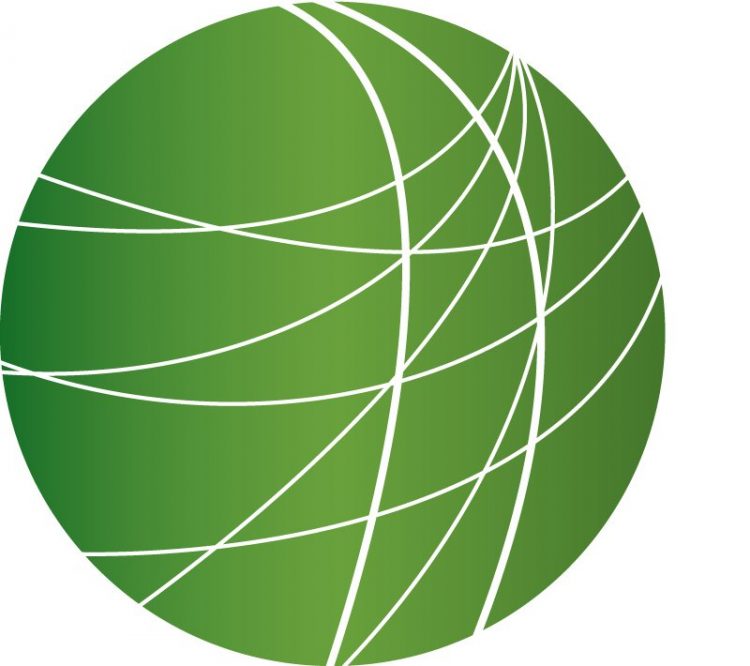 President Obama unveils housing plan; warns of costs of military action in Syria and Iran
On Super Tuesday, Ohio residents highlight foreclosures and income inequality
US attorney general says targeted killings of Americans abroad is lawful
Syrian border city braces for assault as thousands flee violence
HEADLINES
Major player in Anonymous turns FBI informant; he and 5 others charged
According to court documents unsealed today, a prominent member of Anonymous – and offshoot Lulz Security, or Lulzsec – was arrested last August and subsequently became an FBI informant. As a result, indictments against 5 others were released today. Hector Xavier Monsegur, known as "Sabu," pleaded guilty to 12 charges including conspiracy to commit bank fraud and identity theft. Officials say Sabu took credit for the PayPal, MasterCard and Visa hacks after the companies refused to process Wikileaks donations. Chicago's Jeremy Hammond was among the others arrested and charged with hacking Strategic Forecasting Inc, or "Stratfor." Documents from that attack were recently released by Wikileaks.
MSHA report on Big Branch mine disaster says agency failed to properly inspect mine
The US Department of Labor's Mine Safety and Health Administration released the results of their internal probe into the 2010  disaster at  Massey Energy's Upper Big Branch Mine. The report lists a litany of shortcomings in the agency's inspection process in the 18 months prior to the methane explosion that killed 29 miners. Inspectors failed to note the dangerous buildup of coal dust in the mine and did not report that a methane detector was turned off.  Further, the agency said inexperienced, under trained and overworked inspectors were a result of a dwindling budget. Agency director Joe Main. "There was [an] inability of the agency to even do its mandatory inspections at the time so they were pulling off specialists to just go in an do the inspections." Today's report follows an investigation of Massey Energy, and focused on the performance of the agency charged with ensuring mine safety. An evaluation of the individual inspectors will follow.  Education Dept. says black students get harsher punishment and fewer resources. According to the US Education Department, black kids are 3.5 times more likely to get suspended or expelled from school that their white peers. New statistics released today also show that half as many schools with large minority populations offer calculus as those with lighter complexions. And on average, teachers in high minority schools make less money that their colleagues in schools with fewer kids of color. The department's study looked at 85 percent of the nation's schools in the 2009-2010 school year.
G8 moved from Chicago to Camp David
The White House announced yesterday that the upcoming G8 summit will not be held in Chicago after all – but will be moved to Camp David. Protest plans had long been in the works. According to the National Security Office, President Obama thought Camp David would be a more "informal and intimate setting."A NATO meeting  scheduled for Chicago the same week is still on the city's calendar.
Massive offshore fire extinguished by the ocean floor
A huge natural gas fire that Chevron has been trying to put out for several weeks has stopped burning on its own. The fire had been burning for 46 days off the Nigerian coast. Sam Olukoya reports from Lagos.
Chevron owns the rig and said that the fire stopped after rock fragments on the seabed prevented natural gas from leaking into the burning platform. Two workers were killed in the original explosion. While the fire lasted, Chevron said it could burn for months. The company was still digging a relief well to put out the fire as at the time it stopped burning.  A lot of time was wasted as Chevron shipped in equipment to fight the fire. Environmentalists say the incident further highlights the inability of multinational oil companies operating in Nigeria to promptly handle oil and gas related accidents. Although the end of the fire comes as a relief, coastal communities closeby  said the fire affected their health and the environment. The Nigerian government has ordered government agencies to send relief materials to the affected area. Sam Olukoya FSRN, Lagos.
Regional elections reveal political power of India's poor and marginalized
The increasing political power of India's poor and marginalized  was evident again today as regional candidates representing low ranking castes won out over politicians from national ruling parties. Prabhakar Mani Tewari reports.
Voters in Uttar Pradesh, one of India's largest states have again put political faith in Dalits and other lower castes. The two main national parties , The Congress and Bhartiya Janta Party or BJP, were vying to regain lost ground. But voters handed over the power to the leader of the Other Backward Caste, Mr. Mulayam Singh Yadav, ousting the former state leader, Dalit Chief Minister Ms Mayawati. Many of India's Prime Ministers have hailed from Uttar Pradesh. Caste factor plays a deciding role in elections here and this time was no exception. In Punjab, home of the largest non-resident Indian population, lower castes again dominated the vote — keeping the incumbent alliance in power defeating the national Congress party. After today's defeats, many wonder if the ruling party in the center, Congress, needs to reinvent itself before general elections due in two years time. Prabhakar Mani Tewari, FSRN, Kolkata.

WEB EXTRA: Broad protests in Yemen after 185 soldiers killed
Widespread protests in Yemen continue today after 185 soldiers were killed Sunday. Tens of thousands are calling on the nations new President to take swift and decisive action against military suspected of working in concert with al Qaida. According to officials, militants raided an army camp while soldiers slept, slaughtering them in their tents. Another 55 were taken alive.
FEATURES
President Obama unveils housing plan; warns of costs of military action in Syria and Iran
At his first press conference of 2012, President Barack Obama announced a new program to help struggling homeowners avoid foreclosure.
OBAMA: We are cutting by more than half the refinancing fees families pay for loans insured by the federal housing administration. That's going to save the typical family in that situation an extra thousand dollars a year on top of the saving they'd receive from refinancing.
The president's plan includes aid for servicemembers and veterans, many of whom have been victims of predatory mortgage practices.
OBAMA: Here's what we're going to do: if you are a member of the armed forces, whose home was wrongfully foreclosed, you will be substantially compensated for what the bank did to you and your family. If you are a member of the armed forces with a high interest rate, who was wrongfully denied the chance to lower it while you were in active service, the banks will refund you the money you would have saved, plus a significant penalty.
The President also answered several questions at today's briefing on foreign policy in the Middle East. With civilian deaths mounting in Syria, reporters pressed him on how he will deal with the violent crackdown of President Bashar al Assad.
OBAMA: It's not a question of if Assad leaves; it's a question of when. The actions taken against his own people are inexcusable. On the other hand, for us to take military action unilaterally, as some have suggested, or to think that there's some simple solution is a mistake.
The President also defended his policy of diplomacy and economic sanctions toward Iran, and criticized his Republican opponents for calling for an armed attack.
OBAMA: When I see the casualness with which some of these folks talk about war, I'm reminded of the costs involved in war. I'm reminded of the decision I have to make, sending our men and women into battle, and the impact it has on their lives, our national security, our economy. This is not a game. There's nothing casual about it.
Following Iran's announcement Tuesday morning that it would allow inspection of its nuclear site, the US and European Union agreed to return to negotiations that broke down more than a year ago.
On Super Tuesday, Ohio residents highlight foreclosures and income inequality
In the US, voters head to the polls in 10 states across the country in what's being seen as a key day for the Republican primary race. Candidate Ron Paul spent recent days in Alaska and Idaho. Newt Gingrich has focused mainly on Tennessee and Georgia, where he was a long-time representative. But it's Ohio that has emerged as a key battleground – where 66 delegate votes are at stake and polls show a tight contest. That's where Mitt Romney and Rick Santorum have spent recent days making their appeals to voters. It's also where a significant Democratic primary has shaped. Long-time Representative Dennis Kucinich is running against Marcy Kaptur. The two progressive candidates have been forced to compete for a seat after a controversial redistricting was approved by the Republican-led state legislature. Despite the attention on Ohio, some residents say issues that are facing their communities are not being addressed. In Cleveland, activists with occupy Cleveland joined homeowners to disrupt a foreclosure auction by the sheriff's department on Monday. For more, we're joined by Peter Schanz of Occupy Cleveland.
US attorney general says targeted killings of Americans abroad is lawful
The Obama Administration made its most detailed case yet for the targeted killing of US citizens and foreign nationals overseas. US Attorney General Eric Holder argued on Monday that the killings— conducted without judicial review—are constitutional. Holder defended the administration's controversial policy on national security grounds at a speech at Northwestern University law school. But some legal experts question Holder's justification for the attacks, and say the courts must step in to protect the right to due process. FSRN's Alice Ollstein has more.
Syrian border city braces for assault as thousands flee violence
In Syria, activists say 35 people have been killed today as the government continues to block vital humanitarian aid from reaching the besieged neighborhood of Baba Amr in Homs. Local Coordination Committees, a group of activists, say 23 of those killed were in Homs, but deaths were also recorded in Daraa, Damascus and other cities as shells continued to hit residential neighobrhoods. The Syrian Observatory for Human Rights said one of those killed was a fourteen-year-old from the Idlib district who was struck by a sniper bullet. Near Homs, the city of Qusayr is largely empty and almost completely surrounded by the Syrian military. It is the last rebel stronghold near the Syrian-Lebanese border, and its residents are bracing for an attack they expect to begin at any moment. FSRN's David Enders reports.
Argentine teachers strike for higher wages, smaller class sizes
Today in Argentina public school teachers across the country refused to teach.  Instead, they asked for smaller class sizes and for higher wages.  They're hoping for a federal minimum teacher's salary of 3,100 pesos a month, or about 700 US dollars.  FSRN's Eilís O'neill reports.