December 6, 2012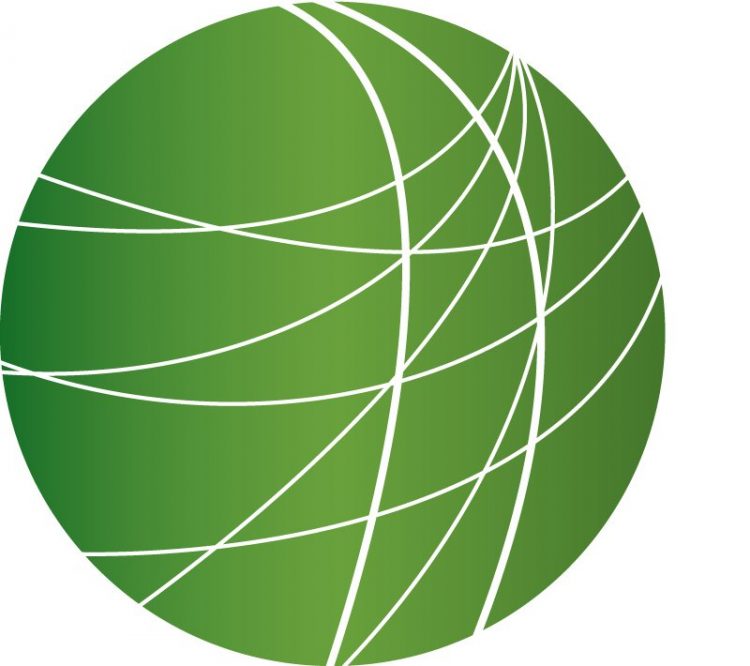 In Egypt, tensions continue following mass protests and violent clashes
Israel's Supreme Court hears a challenge to a law that criminalizes boycotts of settlement goods
Ghanaians prepare to vote in presidential and parliamentary elections
Lawmakers pressure FCC to release secret text of media consolidation proposal
HEADLINES
US officials cite concerns about Syria chemical weapons
US Defense Secretary Leon Panetta says intelligence suggests chemical weapons are being considered for use by the Syrian government. One Syrian official called the US claims a "pretext for intervention." The rattle of sabers in Washington is intensifying. Today Senate Republicans held a briefing, warning the Syrian regime to back down.  Senator Lindsey Graham said he would support a Congressional resolution authorizing the use of force if necessary. "We want to shape what happens after Assad leaves. America not being involved in a constructive way – it's going to be hard to go to the Libyan, excuse me, I mean Syrian people when they achieve their freedom and say, 'We'd like to help you.' And they're going to say, 'Who are y'all?'" The White House maintained its chemical-weapon-use-as-red-line rhetoric, but the overall tone was more guarded. Spokesperson Jay Carney would not speak to any specific intelligence on the alleged weapons. "We've seen time and time again that this regime, when its back is up against the wall, up the ante. And it would be irresponsible for us not to issue this kind of stern warning." Heavy fighting continued today in Syria. Activists say about 100 Syrians died yesterday in fighting, nearly half of them civilians.
Kashmir rights groups detail abuses and names in reports
Rights groups in Indian administered Kashmir have accused the Indian government of allowing systemic impunity among security forces involved in abuses in the region. In a 354-page report released today, the International Peoples Tribunal for Human Rights and Justice and the Association of Parents of Disappeared Persons also named 500 police and security personnel who have been formally accused of rights violations. FSRN's Shahnawaz Khan reports.
The report is based on official documents, court records, and witness testimonies. Comprising more than 200 case summaries, the report names some 500 military, paramilitary and police personnel accused of various crimes, ranging from civilians killings, enforced disappearances, and rapes. The list includes two Major Generals in the Indian army, and two top level police officials. It is the first time any group has come out with a broad list identifying those accused of rights abuses. A spokesman for the groups said that by naming names, the report seeks to remove the veil of anonymity and secrecy that has sustained impunity. Shahanwaz Khan, FSRN, Srinagar.
Former Thai Prime Minister Thaksin Shinawatra charged with murder
A former Thai Prime Minister and his deputy are to face murder charges linked to the political conflict of 2010 when security forces fired on protestors, leaving more than 80 dead and hundreds injured. But as Ron Corben reports for FSRN, the charges also reflect on-going political divisions in Thailand between urban conservatives and rural-based supporters of former Prime Minister Thaksin Shinawatra.
Former Thai Prime Minister Abhisit Vejjajiva was leader of the government during the 2010 crackdown against anti-government protestors encamped in central Bangkok. He and his deputy will be charged with premeditated murder for the military shooting death of a taxi driver during protests in support of former Prime Minister Thaksin Shinawatra. Sunai Pasuk, a representative for the New York based Human Rights Watch, says even before the charges were laid the political climate in Thailand was fragile. "Political violence in the past has been allowed to go on with impunity. There is a climate of impunity shared among leaders and supporters of all political movements in Thailand. " But political analysts say Thaksin supporters are pressing charges to pressure former government leaders to accept a general amnesty, and open a path for Thaksin's return to Thailand. Ron Corben, FSRN, Bangkok.
Washington State celebrates as gay marriage and marijuana become legal
Celebrations have been taking place in Washington State where voters approved two new laws which go into effect today. A referendum in November upheld the state legislature's same sex marriage law, and the passage of Initiative 502 made the recreational use of marijuana legal. The celebrations began at midnight at the King County Administration building in Seattle where couples lined up to be the first to apply for marriage, while pot enthusiasts gathered under the Space Needle to celebrate their victory. FSRN's  Mark Taylor-Canfield reports from Seattle.
Organizers of Seattle's annual Hempfest held a party and other groups gathered at the Space Needle to celebrate the new law legalizing the possession of an ounce or less of marijuana. Although public use of pot is still prohibited, hundreds of people smoked openly all over the city to mark the occasion. The regulation of marijuana use is now under the jurisdiction of the state's Liquor Board, but the agency still has not announced its policies to the public. Although the state's two largest counties have dropped 220 marijuana misdemeanor charges since the initiative was approved, King County Prosecutor Dan Satterberg warns that the federal government will file suit challenging the law. The US Department of Justice and DEA claim jurisdiction over the enforcement of drug laws. Satterberg says the case is sure to end up in the US Supreme Court. Mark Taylor-Canfield, FSRN, Seattle.
FEATURES
In Egypt, tensions continue following mass protests and violent clashes
The political crisis continues in Egypt, following a night of large protests in multiple cities and violent clashes outside the presidential palace in Cairo. Many hundreds of Egyptians gathered in opposition to President Mohamed Morsi's decree granting himself sweeping powers and the proposed constitution. But what started as a peaceful protest turned violent when clashes erupted with pro-Morsi Muslim Brotherhood supporters. At least 5 people were killed and hundreds injured. Today, the Egyptian army deployed tanks and erected barricades outside the palace.Despite the military presence, some clashes continued today. For more we spoke with journalist Aya Batrawy in Cairo.
Israel's Supreme Court hears a challenge to a law that criminalizes boycotts of settlement goods
Condemnation continues following Israel's announcement it would build 3,000 new settlement homes in the West Bank and East Jerusalem. South Africa summoned the Israeli ambassador today, following similar moves by several European countries including Germany where Prime Minister Benjamin Netanyahu is meeting with government officials today. As foreign ministers issue these protests, Israel's Supreme Court is examining a state law that criminalizes another form of protest – the boycott. Jillian Kestler-D'Amours reports from Jerusalem.
Ghanaians prepare to vote in presidential and parliamentary elections
In Ghana, voters go to the polls tomorrow for presidential and parliamentary elections. The contest is expected to be close with President John Mahama from the National Democratic Congress facing a strong challenge from the New Patriotic Party's Nana Akufo-Addo. Whoever wins faces the challenge of managing the country's recently discovered oil reserves. Ghana's first major oil field started production in 2010 but in other African countries oil has devastated local communities and the environment. For more, we spoke with Ian Gary, senior policy manager of Oxfam America's oil, gas and mining program.
Lawmakers pressure FCC to release secret text of media consolidation proposal
The Federal Communications Commission is delaying a vote on its proposal to allow more media consolidation, after a backlash from the public and some lawmakers. A group of Senate Democrats is now pressuring the agency to release the secret text of the rule, hold public hearings, and reject any plan that would hurt diversity in media ownership. On Capitol Hill, FSRN's Alice Ollstein has more.
Florida Congressmembers want civil rights investigation of voting law
In Florida, voting rights advocates want the U.S. Commission on Civil Rights to investigate the state's voting law. The Commission will discuss the issue at their meeting in Washington D.C. tomorrow. This follows last month's elections during which many people waited for hours to vote and accusations that Republican lawmakers passed voting legislation with the sole intent of suppressing groups of voters who lean Democratic. FSRN's Janelle Irwin reports.