March 7, 2012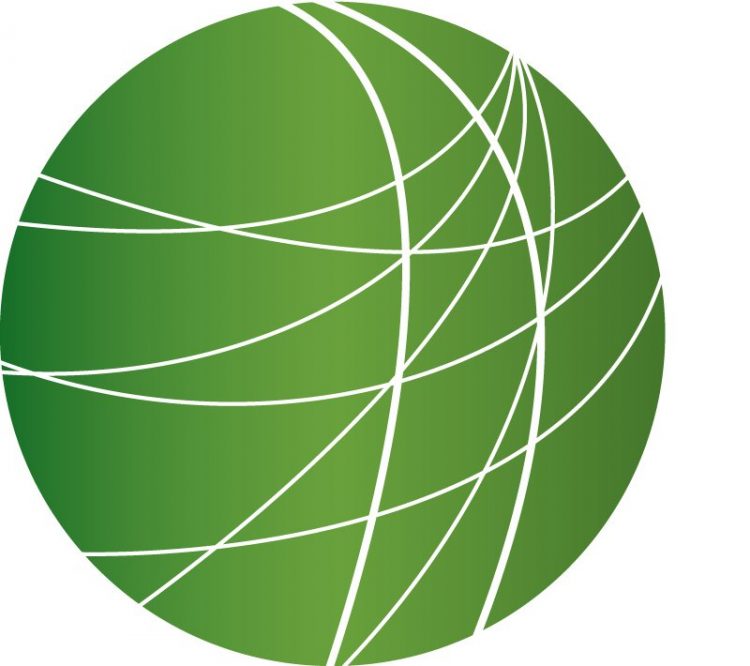 Former GOP candidate Buddy Roemer, in rare break from political parties, rejects corporate financing
In tight Republican race in Ohio, local issues of housing and education often overlooked
Syrian Red Crescent reaches "devastated" Baba Amr neighborhood as more evidence of government torture emerges
In Gaza, attacks on human rights workers threaten freedom of speech
HEADLINES
Kucinich loses Ohio primary
Progressive Ohio Representative Dennis Kucinich lost a primary bid for reelection last night, ceding victory to challenger Representative Mary Kaptur. In his concession speech, he criticized Kaptur's campaign tactics.
"I would like to be able to congratulate Congresswoman Kaptur… but I have to say that she ran a campaign in the Cleveland media market that was utterly lacking in integrity. With false statements, half-truths, misrepresentations… I hope that is not the kind of representation that she would provide to this community."
Kucinich said his "own integrity" required him to say:
"That it's not alright."
The two current members of the House were forced to run against each other after a redrawing of district lines in the state. Kucinich has not announced any immediate plans for what he will do next.
"I've lost campaigns before, and there's always a tomorrow. Don't cry any tears for me."
Kaptur complimented Kucinich for a spirited race. She now will face Republican Samuel Wurzelbacher, better known as "Joe the Plumber," in the November regular election.
Wisconsin court blocks Voter ID law
A court in Wisconsin has temporarily halted a new state Voter ID law. An immigration rights group and a local NAACP challenged. The state has not announced plans to appeal the decision. But the Republican Party told media, they plan to challenge the ruling on conflict-of-interest grounds, saying that the judge in the case signed a petition to recall Governor Scott Walker. The Voter ID law was slated to take effect on April 3, just in time for the Wisconsin primary.
Controversial Wisconsin mine project stopped
Staying in Wisconsin, a hotly contested proposal to build a huge new iron mine has come to an abrupt halt.  The mine was one of Republican Governor Scott Walker's biggest plans to bring jobs to the state. FSRN's Molly Stentz has more from Madison.
On Tuesday, the Wisconsin State Senate refused to pass a bill granting concessions to Florida-based mining company, GTAC. The bill would have rewritten environmental laws to make it easier to fill in wetlands and harder for citizens to sue in the event of pollution. Republicans say it was needed in order to attract 700 new jobs to the state.
Republican Dale Schultz was the lone Senator to break party ranks and cast the decisive vote against the new mining law. Republicans control the State Senate by only one vote since last year's recalls. Schultz said he supports mining, but would not vote for a bill he considered irresponsible to taxpayers and the environment.
"When I was elected Senator, I remember very clearly seeing cricks that ran red."
After the Senate vote, mining company CEO Bill Williams said they were ending plans to invest in the Wisconsin mine.  Molly Stentz. FSRN, Madison, Wisconsin.
Former service members sue military over sexual assaults
Eight current and former members of the US Navy and Marine Corps have filed a lawsuit saying they were sexually assaulted and then when they reported the crimes, were retaliated against by military leadership. Plaintiff Ariana Klay, a former Marine, spoke to CNN.
"The lawsuit alleges that they have zero tolerance for those who report assaults, instead of having zero tolerance for those who are the perpetrators."
The Marine Corps released a statement saying that it takes the issue of sexual assault seriously, and at least two of the plaintiffs' cases were investigated. Neither of those rulings favored the women.
Self immolations continue in China
In the past week, at least 3 people in China have self-immolated in protest of China's policies toward Tibet. More than 20 people in Tibetan areas of China have launched similar protests in the past year. In response, the Chinese government has launched a campaign to discredit the protesters. The AP reports one top official said all of the demonstrators have bad reputations, criminal records, or engage in suspicious activities. Rights groups are calling on the international community to take action on the Tibet issue.
Mexican border violence prompts US to close crossings
For the past week, major gun battles have been taking place throughout Mexico's northeastern border region.  Another eruption of violence last night prompted the closure of border crossings into the US. FSRN's Shannon Young reports.
Shootouts erupted in Saltillo, the capital of the border state of Coahuila, at around 8:40 this morning. Via its Twitter account, the state prosecutor's office urged citizens to stay inside and avoid certain areas of the city.
The shootouts in Saltillo came after an unusually violent night in the border city of Piedras Negras. Gunfights and blockades there prompted US authorities to close both bridges that connect the city to Eagle Pass, Texas. It's the first time the Eagle Pass bridges have been shut down in response to drug-war related violence in its sister city.
According to Coahuila state authorities, last night's shootouts in Piedras Negras began around 6:20pm when an armed group ambushed members of a special police unit recently deployed to the city. Recent street battles have been particularly violent and public, characterized by the use of automatic weapons and grenades. The hardest hit are areas dominated by the Zeta cartel. Shannon Young, FSRN, Mexico.
FEATURES
Former GOP candidate Buddy Roemer, in rare break from political parties, rejects corporate financing
The results are in from Super Tuesday, with Mitt Romney winning six key states—some of them by a slim margin. But as the votes were still rolling in, he told a crowd in his home state of Massachusetts he's confident of a win.
"I'm not going to let you down. I'm going to get this nomination."
The other top candidates, however, aren't giving up yet. Rick Santorum lost Ohio to Romney by less than 1 percent, but won Oklahoma, North Dakota and Tennessee. Former House Speaker Newt Gingrich won only his home state of Georgia, but says he's the "tortoise" in the campaign that will eventually win the race. Ron Paul did not win any states, but got more than 40 percent of the vote in Virginia, where the only other GOP candidate was Mitt Romney.
Though Romney now has a clear lead in delegates, the contest is set to be one of the most contentious, and certainly the most expensive, presidential primaries. A USA Today analysis of Federal Election Commission data showed Super PACs and other outside spending groups pumping more than $11 million into Super Tuesday states, including more than $5 million in Ohio alone.
Even President Obama, who has been critical of Super PAC money, reversed course when his campaign said in February it would support the fundraising efforts of Priorities USA, a Super PAC in support of Obama's re-election.
But one presidential candidate, former Louisiana Governor Buddy Roemer, is completely rejecting outside spending. After abandoning his year-long campaign as a Republican, Roemer is running as an Independent for a spot on the Americans Elect ticket. FSRN's Alice Ollstein recently spoke to Roemer about his campaign, and how he plans to eliminate the corrupting influence of corporate money in politics.
In tight Republican race in Ohio, local issues of housing and education often overlooked
Among the ten states that voted in yesterday's Super Tuesday polling, Ohio turned out to be the most closely fought among the Republican presidential hopefuls.
In that state, Mitt Romney narrowly won the popular vote with 37.9 percent to Rick Santorum's 37.1 percent — although Romney's lead did widen in metropolitan areas of Cleveland, Dayton and Cincinnati. Voter turnout was low, with just over 25 percent of registered voters casting ballots.
Some Ohio residents say the candidates aren't addressing the issues important to their communities, like jobs, housing and education. Today we continue our look at what's happening locally in Ohio, by going to Columbus to speak with Deb Steele.
She's an organizer with the community group, Jobs with Justice. One of the issues she's been working on is Poyndexter Village, a public housing site set for demolition this year.
Syrian Red Crescent reaches "devastated" Baba Amr neighborhood as more evidence of government torture emerges
Members from the Syrian Arab Red Crescent finally entered the besieged Hom's neighborhood of Baba Amr today, after being blocked from entering by the Syrian government for nearly a week after rebel forces withdrew.
Witnesses described an area devastated by a month of bombardment and isolation and streets mostly deserted. Activists reported shelling in the area as recent as last night.
UN Humanitarian envoy, Valerie Amos, also joined Red Cross workers. She met with Syria's foreign minister in Damascus today and urged the government to allow more humanitarian aid to reach cities.
Violence continued in the country today. Tanks and heavy gunfire were reported in Qara, forces raided neighborhoods in Damascus this morning, and at least 7 people were wounded and more arrested in the northern city of Idlib, according to the Syrian Observatory for Human Rights.
The crackdown in Idlib, however, did not stop residents from marching.
A video posted online today by the Syrian National Council, one of the leading opposition groups, showed children walking alongside protesters waving flags in the rally.
As calls for an international response increase, US Defense Secretary Leon Panetta told a Senate Armed Services Committee that the situation was complex and called for deliberation. He said that multiple parties – including various Syrian opposition factions – and regional players like Russia – who has so far supported the regime of Bashar al Assad – make the task of building a coalition difficult.
"We are working with those elements to try to bring them together. If the agreement here is that we ought not simply to go in unilaterally, then we have to build a multilateral coalition."
More documentation of human rights abuses continues to emerge from Syria. On Tuesday, Rupert Colville, spokesperson for the UN's Human Rights Chief, Navi Pillay, called television footage broadcast this week that appeared to show injured patients at the government hospital in Homs being tortured "shocking." Colville said the footage is consistent with the findings of a UN investigation into torture.
"Security agents in some cases joined by medical staff, chained seriously injured patients to their beds, electrocuted them, beat wounded parts of their body or denied them medical attention or water. Medical personnel who did not collaborate faced reprisals."
UN – Arab League special envoy to the region, Kofi Annan, is scheduled to arrive in Syria later this week.

In Gaza, attacks on human rights workers threaten freedom of speech
Israeli military entered Gaza this morning and briefly sealed the Erez crossing, according to officials from Hamas. The AFP cites witnesses in the area that said three tanks and two bulldozers joined the soldiers and were leveling land near the border. The crossing was reopened after a few hours. Israeli forces officially withdrew from Gaza in 2005 but have repeatedly reentered the territory and control the borders.
Within Gaza, a recent attack on a human rights worker has fueled concerns over freedom of speech across the coastal territory. Rights groups in Gaza say that standing up for human rights has become more difficult, due to frequent violations by authorities. FSRN's Rami Almeghari has more.

Women in India challenge dowry-related violence
Today we begin a series of reports focusing on women across the world to coincide with International Women's Day and Women's History Month. We'll be looking at continuing inequalities, but also the women at the heart of social justice movements. We start the series by traveling to India to explore the issue of dowry violence. In many countries, a woman's family is expected to offer money and gifts in exchange for their daughter's hand in marriage. But sometimes the in-laws want more and some brides are beaten or even murdered. Now an Indian dating agency is using social media to draw attention to dowry-related violence. They've launched an app called Angry Brides, where women get a chance to fight back against greedy men. FSRN's Jason Strother reports from New Delhi.