April 10, 2012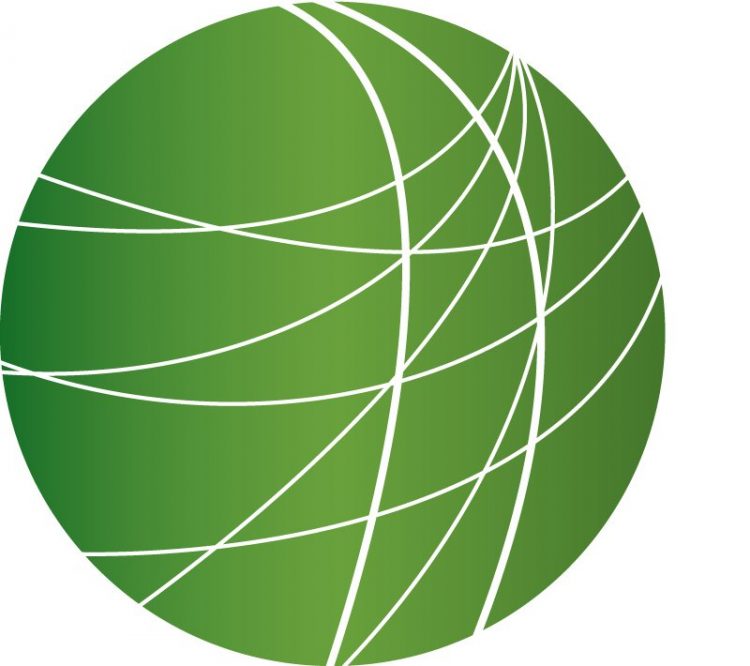 Syrian refugees in Turkey tell of killings, detention in hometowns
US-Afghan deal adds judicial step to night raids, but leaves unclear role of foreign troops
"99 Nights with the 99 Percent" book chronicles birth of Occupy movement
HEADLINES
European Court okays extradition to US for 5 detainees in the UK
The European Court of Human Rights ruled today that the UK can extradite five men suspected of terrorism to the US.  One of them, Babar Ahmad, has been held on a US extradition warrant since 2004. US officials say Ahmad ran a series of websites that encouraged terrorism and worked to gather material resources to support jihad movements by the Chechan Mujaheddin and the Taliban. Today's ruling was not on the merits of the US indictments against the men – but on the claim that if sent to the US, they would be subjected to  inhumane treatment in a Supermax prison, including solitary confinement. Barring the court's Grand Chamber reopening the case,  the men could be extradited in three months.
China jails housing rights activist
In China, a  housing rights lawyer with a disability and her husband were jailed today, convicted of fraud and so called "making trouble." In Beijing, Shuk-Wah Chung has more.
Ni Yulan and her husband Dong Jiqin are both known for providing legal help to victims of land eviction and in housing rights cases. But according to a court spokesperson  they were charged  today for "picking quarrels, provoking trouble and willfully destroying private and public property." Ni Yulan was sentenced to two years and eight months, and Dong Jiqin was sentenced to two years. Prosecutors alleged the couple had "willfully occupied" a hotel room and failed to pay over $11,000 in hotel bills between June 2010 and April 2011. Ni Yulan says  the so-called hotel was a 'black jail' – an unofficial detention center where they were detained by police. Last year, the couple were rounded up as part of the Chinese government's crackdown on activists, in  fear of an uprising similar to that in the Arab world. Ni Yulan was also detained In 2002 , after her home in central Beijing was demolished. During this time she says she was kicked, beaten and had her kneecaps and feet broken, making her now wheelchair bound. Her supporters believe the sentence is due to her activism and have called it illegal, unfair and inhumane. The European Union has issued a statement calling for her immediate release. Shuk-Wah Chung, FSRN, Beijing.
Consumer Financial watchdog recommends mortgage rules
The US agency in charge of  fairness in the financial sector revealed the framework for new consumer mortgage rules today. The Consumer Financial Protection Bureau, created by the 2010 Dodd-Frank Act – seeks to  make companies that service mortgages provide fair clear consumer service. The proposed rules would require easy-to-read statements and ample notice before interest rate jumps. They would also require clear communication before insurance is added to home loans, common-sense standards of bookkeeping and foreclosure prevention counseling. The full rules will be officially proposed in the  summer.
Housing advocates say Wells Fargo biased in property maintenance
One year ago, Wells Fargo Bank was convicted of discriminatory loan practices and ordered to pay $3.5 million in damages. Today, fair housing advocates accused the lender of discriminatory property maintenance practices. From Philadelphia, Matthew Petrillo reports.
Housing advocates filed a Department of Housing and Urban Development complaint today against Wells Fargo, saying they have not adequately cared for real-estate- owned properties in communities of color across the country. By law, if a lender is unable to unload a foreclosed property at auction, they are required to maintain it in marketable condition. But according to National Fair Housing Alliance President Shanna Smith, Wells Fargo is not doing so in at least eight US cities including Oakland, Miami and Philadelphia. "We were astonished to see how different the white were to black." Smith says an investigation found overgrown grass, heaps of trash, broken gutters and blown off siding in neighborhoods of color. They also say 90 percent of properties in black communities are missing for-sale signs, causing eyesores and contributing to crime. Matthew Petrillo, FSRN, Philadelphia.
Labor activist in Bangladesh tortured and killed
An advocate for garment workers in Bangladesh was tortured and killed near Dhaka last week.  Aminul Islam's body bore signs of torture –  his toes and ankles crushed. Islam was a labor organizer  with the Bangladesh Center for Worker Solidarity. The group called wage protests in 2010, after which Islam was charged – along with two others – with instigating riots. Charges still pending for the other two.
Denmark PM demands release of detained hunger striker in Bahrain
The Prime Minister of Denmark demanded today that Bahrain release jailed human rights activist a Abdulhadi al-Khawaja, who has been on a hunger strike for two months now. There are conflicting reports about his condition. Prime Minister Helle Thorning-Schmidt says he is critical, Bahrain's Interior Minister claims he is in good health.  According to a report from the Bahrain Independent Commission of Inquiry, he has been regularly beaten and tortured while in prison.  Al-Khawaja was convicted and sentenced to life for his role in last year's pro-democracy uprisings.
Santorum steps aside in Republican presidential contest
And  Pennsylvania Republican Rick Santorum officially bowed out of the race for President today. Santurom leaves the contest with fewer than half the number of delegates that front-funner Mitt Romney has thus far. Ron Paul and Newt Gingrich remain in the race, but each have even fewer delegates than Santorum.
FEATURES
Syrian refugees in Turkey tell of killings, detention in hometowns
Today in Syria, despite the deadline of a UN-backed agreement for a cease-fire in the country, Syrian government forces continued attacks on civilian centers, shelling neighborhoods and raiding suspected opposition areas. Activists with the Local Coordination Committees report heavy gunfire in Daraa and Deir Ezzor and more bodies found in the rubble of buildings in Aleppo, following shelling. The BBC cites activists putting today's death toll at 60. UN Special Envoy Kofi Annan, who brokered the agreement, toured refugee camps in Turkey today.  He spoke to Syrian refugees at the Yayladagi refugee camp and flew over the Kilis camp, where Syrian forces reportedly opened fire, injuring an unconfirmed number of civilians. Video posted online Monday showed a chaotic scene, with camp residents running toward a police vehicle – inside of which was an unresponsive man. Despite ongoing attacks, Kofi Annan says Syrian officials should pull out of civilian areas and put a stop to the violence.
"I think on the question of whether the plan is succeeding or failing, I believe it's a bit too early to say that the plan has failed. The plan is still on table and is a plan we are all fighting to implement."
An estimated 25,000 Syrians have fled to Turkey, many living in 9 refugee camps. FSRN's Jacob Resneck visited one camp and files this report.
US-Afghan deal adds judicial step to night raids, but leaves unclear role of foreign troops
US and Afghan officials say an agreement signed this week would transfer control of controversial night raids from NATO to Afghan forces. But while full details are still emerging, some foreign policy analysts are raising questions about the continued role of foreign forces and whether or not the deal would have any significant impact on much-criticized arrest and detention practices. And while the agreement serves to legitimize the practice of night raids by introducing the judiciary, loopholes make the outcome of the deal uncertain. FSRN's Michael Lawson reports.
"99 Nights with the 99 Percent" book chronicles birth of Occupy movement
In New York, some 40 protesters spent the night on the sidewalks of Wall Street, according to Occupy activists. They said they were dispersed by police around 8am, but vowed to return. Protesters in New Haven received a stay of injunction on an eviction notice and said they plan to mark six months of occupation this weekend, in one of the last encampments in the country. And In Raleigh, North Carolina, police arrested seven people Monday who were attempting to block a home eviction. As Occupy activists continue to organize from coast to coast, a new book chronicles the recent history of the movement. Chris Faraone staff writer with the Boston Phoenix spent several months at encampments during the birth of  the movement, visiting cities across the country, witnessing police crackdowns and interviewing protesters. The book is called "99 Nights with the 99 Percent: Dispatches from the First Three Months of the Occupy Revolution." He joins us from Boston.
Ahead of Republican Convention, Tampa draws fire for clamping down on protests
Tampa, Florida is the host city for this summer's Republican National Convention. Thousands of political protesters are expected to descend on the city which has prompted officials to propose strict ground rules as to where protests can take place and for how long. But civil liberties advocates, protest organizers, and even members of the Tampa City Council are pushing back, raising concerns about the constitutionality of the restrictions. FSRN's Kelly Benjamin has more.