April 9, 2012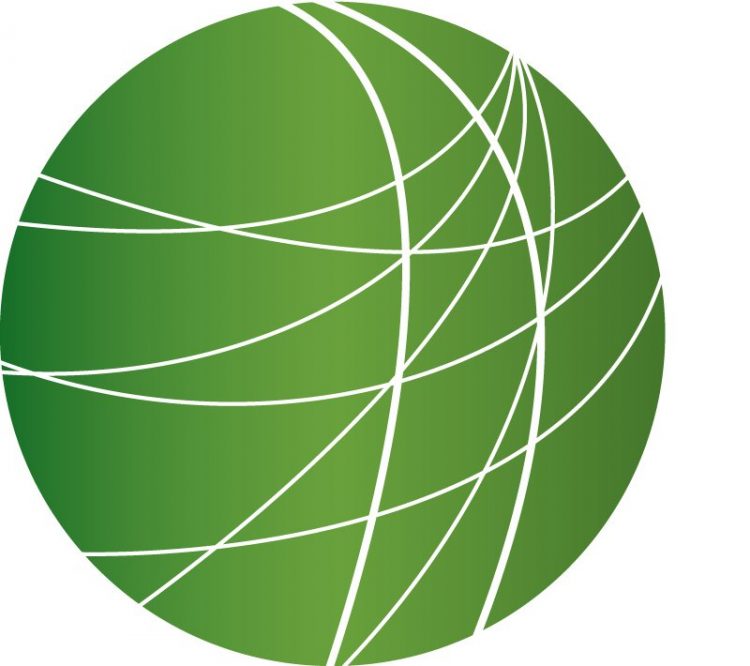 Syria violence disrupts key supply route along Lebanon border
As criticism mounts of Citizens United ruling, legislative action seeks to reform political contributions
Tennessee law would allow changes in public education on how evolution, climate change is taught
HEADLINES
Nigeria bombs kill dozens near church on Easter Sunday
Four more people died in northern Nigeria today, after at least  38 were killed  yesterday by a suicide bomb attack near two churches during Easter Sunday services. Sam Olukoya reports from Lagos.
As one of the victims of  yesterday blast groans in pain amidst dozens of corpses, an ambulance moves in to evacuate the dead and wounded. The Easter attack in Kaduna is blamed on  the Islamist militant sect Boko Haram,  which is fighting for the imposition of Islamic law in Nigeria. Four more deaths in Maiduguri  were attributed to the group today, and a car filled with explosives was found near a military post in Kano. Sam Olukoya, FSRN, Lagos.
South Ossetia elects former KGB agent President
After months of political uncertainty, former KGB boss Leonid Tibilov is the new President of South Ossetia. Tibilov easily beat the nation's human rights chief David Sanakoev.  Georgia does not recognize the election, most of the international community does not recognize South Ossetia's independence and  Moscow has not commented.
Twenty-three convicted in 2002 religious violence in Gujarat, India
In India, a court has returned more convictions for killings during rampant religious violence in Gujarat state. Shuriah Niazi reports.
On March 1, 2002, an agitated Hindu mob attacked Muslims in Pirawali Bhogal in Ode town and set a house on fire where Muslims took refuge – most of the dead were women and children. Almost a decade after 23 Muslims were killed in the Ode village of Gujarat, a special court today convicted 23 of the accused and acquitted 23 others.The Ode incident was among those investigated by a Special Investigating Team appointed by the Supreme Court. The events in Ode took place after 60  Hindus died in a train fire that was blamed on muslims. More than 1000 Muslims died during the ensuing communal violence. Sentences for those convicted today will be handed down later this week. Shuriah Niazi, FSRN, India.
Mali's President officially steps down, paves way for civilian transfer of power
Mali's  President Amadou  Toure has emerged from hiding and tendered his resignation. National Assembly leader Dioncounda Traore will likely serve as  interim leader, aiming to hold new election within 40 days.

Three men executed in Hamas-led Gaza
The Hamas-led government in Gaza executed three Palestinians on Saturday. Rami Almeghari reports.
All three were hanged to death, their identities have not been publicly released. According to Hamas officials, one of the men was convicted of "collaborating" with Israel; the other two were found guilty of murder. All stood trial and had the right to appeal. Palestinian law requires all executions be approved by the President. Since assuming power in 2005, Palestinian Authority President Mahmoud Abbas has not ratified any death sentences, either in Gaza or in the West Bank. Hamas does not recognize the rule of the Palestinian Authority. Hamdy Shaqoura is spokesperson for the Palestinian Human Rights Center in Gaza. "Again, it is illegal to us to execute people without the ratification of the president." Including Saturday's executions, Hamas has put 11 people to death since taking control of Gaza in 2007,  most of them were executed for treason. Hamas spokesperson Ehab Elghosain said today that while there are no others currently awaiting execution, there are two more people in the appeal process. Rami Almeghari, FSRN, Gaza.
US and Afghanistan agree on night raid rules; raids to continue under Afghan purview
US and Afghan officials signed a Memo of Understanding about night raids this weekend.  According to the AP, all "special operations" will require the approval of an Afghan judicial panel. Anyone detained during the raids is to be immediately placed in Afghan custody, and US authorities will only be allowed to question them if invited by Afghan officials. The MOU is said to cover military raids that involve entering Afghan homes, and will be part of a partnership agreement set  for completion before NATO meets in Chicago in May.
Trayvon Martin Special Prosecutor says she doesn't need a grand jury
The Florida Special Prosecutor in charge of investigating the killing of an unarmed black teenager by a self appointed neighborhood watchman says she will not convene a grand jury. The original State Attorney in the case, Norm Wolfinger, convened a grand jury set to begin tomorrow to determine if shooter George Zimmerman should be charged. Wolfinger recused himself, and Florida Governor Rick Scott  appointed his replacement.  In a statement issued today, State Attorney Angela Corey said the investigation is ongoing.
Two arrested on Oklahoma shooting spree
And in Oklahoma, two men suspected in a spate of shootings in Tulsa were in court today. The presiding judge ordered Jake England and Alvin Watts held on more than 9 million dollars bond each. Five black men were shot in the early morning hours of Friday. Three of them died.
FEATURES
Syria violence disrupts key supply route along Lebanon border
In Syria, ongoing shelling has killed dozens of people in the city of Aleppo according to activists with the Local Coordination Committees, who also said communication and electricity have been cut to residents. In total, more than 100 deaths were reported in Homs, Hama and elsewhere. Concern about the fighting spreading to other parts of the region rose today, after Syrian forces fired across borders to Turkey and Lebanon. A number of people at the Kilis refugee camp in Turkey were injured and witnesses told Reuters two Syrians were killed. Turkish officials condemned the attack. Along the border with Lebanon, Ali Shaaban, a TV cameraman was shot dead. The state-run outlet he worked for, Al-Jadeed, accused the Syrian army of killing him. Thousands of refugees have sought safety in neighboring Lebanon since the unrest began. The country is a vital route for supplies into Syria. In recent weeks the Syrian army has been fighting to regain control of the supply routes between the two countries. FSRN's Zak Brophy went to northern Lebanon to see how the struggle for control of the border is affecting residents, refugees and smugglers living there.
As criticism mounts of Citizens United ruling, legislative action seeks to reform political contributions
The flow of big, outside money has changed the political landscape this election year. The Republican presidential candidates and the president himself have all turned to so-called SuperPacs which can raise unlimited amounts of money as a result of the controversial Citizens United Supreme Court ruling. Lawmakers in both parties have criticized the ruling, but they're struggling with how to change the new law of the land. FSRN's Matt Laslo reports from Washington.
Tennessee law would allow changes in public education on how evolution, climate change is taught
Tennessee's governor is poised to sign into law a measure that would allow public school teachers to challenge scientific topics, such as evolution and climate change, in the classroom. The state's science educators and the National Academy of Science are urging the governor to reject the measure, called SB 893 in the Senate and HB 368 in the House, saying it undermines the teaching of universally-accepted scientific areas. The legislation is modeled on efforts by the corporate lobbyist group, the American Legislative Exchange Council, or ALEC. It's also supported by the Christian-based group, The Family Action Council of Tennessee, which calls on educators to teach the "controversies" around the theory of evolution, according to the group's website. For more, we're joined by Joanne Carney, director of the American Association for the Advancement of Science's Office of Government Relations. She joins us from Washington DC.
Student loan crisis deepens as borrowers struggle to repay
Higher education in the US has long been viewed as an investment that will pay for itself in the form of a better job and salary for the graduate. But student debt is rising and now exceeds both credit card and auto loans. College graduates are also having a harder time paying off loans. A recent report from the Federal Reserve Bank of New York found that more than half of student loan borrowers owed the same amount or more than in the previous quarter. While economists warn that the student debt crisis threatens the broader economy, some activists are mobilizing to address the issue. FSRN's Caroline Lewis reports from New York.