April 17, 2012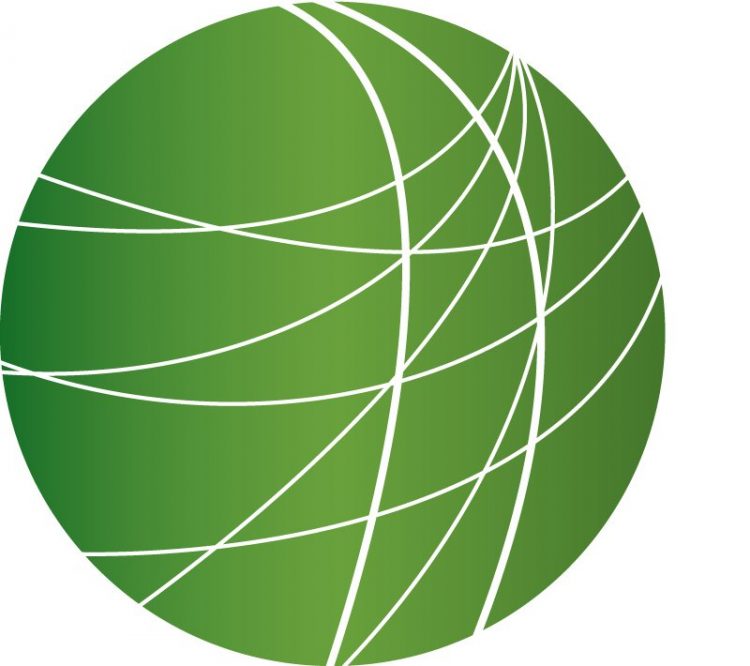 Syria regime forces expand strikes despite UN-brokered peace deal
On tax day, global activists draw attention to military spending
Poland pushes fracking despite concern about environmental impact
California tribe urges Forest Service to respect traditional ceremony
HEADLINES
Mexico police can now use GPS cell phone tracking without a warrant
In Mexico a law gives police broad new surveillance powers took effect today. Shannon Young reports.
A package of reforms to criminal and telecommunications codes known here as the "Geo-location Law" came into effect today. The law allows federal investigators to pinpoint and track the physical location of individuals via their cell phones without judicial oversight. Instead of obtaining a warrant, federal investigators now only have to fill out paperwork to begin targeted surveillance. The measure passed quickly and nearly unanimously through Mexico's legislative branch before it was signed into law by the president. Its supporters framed it as an important tool in the fight against organized crime. Mexico's legal validation of this type of tracking sets A precedent at a time in which legal boundaries on surveillance through cell phone geo-location are still undefined in the US. The US Supreme Court ruled earlier this that warrant-less GPS tracking on cars was unconstitutional, but has not yet weighed in on cell phone tracking. Shannon Young, FSRN, Oaxaca.
Palestinian Prisoners' Day marked, more than 1000 begin ongoing hunger strike
Thousands of Palestinian prisoners refused meals today as tens of  thousands gathered throughout the Occupied Territories to mark Prisoners' Day.  Rami Almeghari was at one event in Gaza City.
Across Gaza and the West Bank today, tens of thousands of Palestinians observed prisoners day. Um Raed Alhaj Ahmad is an elderly Palestinian woman who's son is among the 4700 prisoners, including women and children, imprisoned in Israeli jails.
"He was sentenced to  20 years and has served 8 years now. He was arrested in October, 2004 at the Erez checkpoint in northern Gaza. I hope that he, along with all the prisoners, will be released and stop being repressed by the occupation."
Inside Israeli prisons today, more than 1,000 prisoners declared an open ended hunger strike. More than 2000 other inmates joined them for a single day of solidarity fasting to protest the conditions of their detention including solitary confinement, inadequate medical care a ban on family visits for many. Rami Almeghari, FSRN, Gaza.
Palestinian who fasted for 66 days released from Israeli jail
And former hunger striker Khader Adnan was  released from Israeli administrative detention. Adnan fasted for  66 days before he agreed to a deal that saw him freed today.
World Bank runner-up criticizes US dominated selection process
Nigeria's finance minister, who ran against Korean-born American Jim Yong Kim for the presidency of the World Bank, strongly condemned the US dominated process of selecting the bank's leader. Sam Olukoya reports from Lagos.
Dr. Ngozi Okonjo-Iweala is a banker who worked for the World Bank for more than 20 years. She lost the contest for the bank's president to the American nominee who has no banking experience.  She attributes her loss to the US dominance of the bank, which has resulted in only American bank  presidents since its formation almost 70 years ago. This was the first time anyone had challenged an American for the post. Okonjo-Iweala says her merit based challenge to a long standing tradition will ensure that the process of choosing a World Bank president will never be the same again, saying "The clock can never be turned back." Sam Olukoya FSRN, Lagos.
Skeletal remains discovered in Uruguay identified as labor leader disappeared since '78
In Uruguay, the President's office announced the identity of a corpse unearthed last month at an Army base near the capitol. Manuela Aldabe reports.
The remains, discovered in March by forensic archeologists, belong to Ricardo Alfonso Blanco Valiente who was disappeard in 1978 during the country's former military dictatorship. An estimated 7,000 political prisoners were held during military rule from 1975 to 1985; more than200 people were killed. At the time of his disappearance, Blanco owned a business, was a labor leader in the union UTE, and was active in the Revolutionary Communist Party (PCR) in Montevideo. According to the truth and peace commission, he died after enduring torture in a clandestine interrogation centre called La Tablada. Blanco is the second person discovered at the site where the forensic anthropology team from the Uruguayan University continues to search for as many as 18 other victims, including Maria Claudia Garcia, the daughter of Argentine poet Juan Gelman. Manuela Aldabe, FSRN, Uruguay.
ALEC seemingly caves in after corporate sponsors flee
The American Legislative Exchange Council, or ALEC, announced today that it is abandoning its efforts to craft and influence social policy, and instead will focus on QUOTE "free-market, limited government and pro-growth principles."  In so doing, they dissolved the task force that promoted boilerplate bills in state legislatures resulting in measures like Arizona's  strict immigration law SB 1070 and Florida's Stand Your Ground gun law. Reaction is mixed, Common Cause calls it a victory while ColorofChange is dubious, calling the move a PR stunt.
FEATURES
Syria regime forces expand strikes despite UN-brokered peace deal
In Syria, government forces have expanded attacks on civilian centers across the country, according to residents and activists, as a team of six, unarmed UN monitors arrived in Damascus to meet with government officials and members of the opposition. An additional 24 monitors are expected to arrive in coming days. It's part of a peace deal less than a week old that has so far failed to stop the violence. A video posted by activists today showed black smoke rising from residential houses in the central city of Homs, as rockets appeared to slam into rooftops. According to the Local Coordination Committees, attacks from recent days have left 38 dead in Idlib, where electricity and water has been cut to residents; killings also took place in Damascus and Daraa. For more, we go to Wissam Tarif, Arab Campaigner with the advocacy group AVAAZ. He joins us by mobile phone from across the border in Lebanon.
On tax day, global activists draw attention to military spending
Today marks the US deadline for filing taxes, and the debate in Washington over who should pay more and where those dollars go is heating up. The Senate narrowly rejected a bill Monday, known as the Buffet Rule, that would have required individuals making more than a million dollars a year to pay a higher tax rate. And the House is debating various cuts to government spending, targeting food stamps and federal employee benefits among other programs. But many in the activist community have their sights set on the Pentagon's massive budget, and are taking to the streets today for the Global Day of Action on Military Spending. FSRN's Alice Ollstein reports from Washington, D.C.
Poland pushes fracking despite concern about environmental impact
Concern about the environmental consequences of hydraulic fracturing, or fracking, is growing in Europe. A study commissioned by the UK government confirms that the practice of injecting high pressure chemicals into shale rock caused earthquakes. However, the Authors including scientists from Keele University and the UK Geological Survey, recommended shale gas exploration continue with strict monitoring of the company, Cuadrilla. Other European countries are also proceeding with fracking, including Poland. The country, which has been getting help from the US government, said fracking at its first well showed no negative environmental impact. But opponents are concerned the toxic chemicals used in the process could poison groundwater, while others point out there may be less shale gas deposits than originally thought. FSRN's Danuta Isler reports from Warsaw.
California tribe urges Forest Service to respect traditional ceremony
The Winnemem Wintu tribe in Northern California is calling on the federal Forest Service to close a portion of a public waterway near Lake Shasta for an upcoming private ceremony for young women.  Tribal members say recreational boaters interfere with the sacred ceremony and want the tributary of Lake Shasta off limits to visitors during their multi-day ritual.  FSRN's Christina Aanestad has more.
Filipino environmentalist receives Goldman Prize for opposing mine
In San Francisco yesterday, the Goldman Environmental Awards were given to grassroots activists from six countries. One of the recipients is Edwin Gariguez, a Filipino priest who has led a long battle against a large-scale mine that threatens rainforest and indigenous people. FSRN's Madonna Virola recently sat down with Father Gariguez and brings us this profile.