April 24, 2012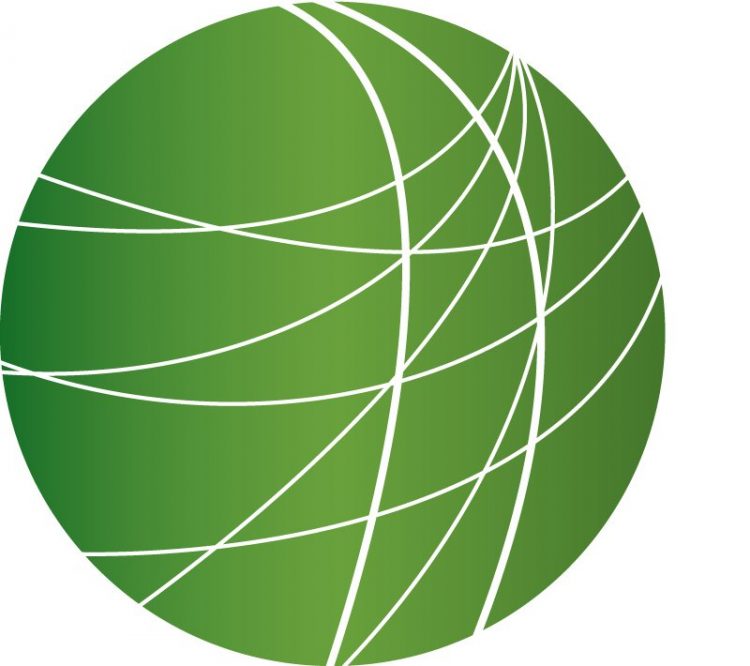 Syrian government continues attacks despite presence of UN observers
Protesters gather at US Dept of Justice to call for end to mass incarceration
Federal agency recognizes protection for transgender workers in ruling
HEADLINES
Bahrain's troops fire on protest after  thousands turn out for funeral procession
Riot troops fired tear gas and stun grenades on thousands of  mourners at a funeral procession in Bahrain yesterday. Pictures of Salah Abbas Habib, found dead Saturday, reveal what appears to be bird-shot wounds and severe burns on his torso, reports from the opposition Al-Wefaq say his neck was also broken. Jonathan Miller, was with a British news crew deported  from the Mid-East island nation on Sunday. He says the Bahraini police use tear gas canisters as weapons against protesters. "They are actually killing people with tear gas canisters, believe it or not. It's the stench of this revolution, it's the smell of this little revolt, because the streets just reek of tear gas." In northern Bahrain, protesters  today are calling for the immediate release of 14 activists jailed on charges of trying to overthrow the government, including Abdulhadi al-Khawaja who is on day 76 of a hunger strike. Yesterday, their appeal was delayed until April 30th.  Al-Khawaja's daughter, Zainab, was arrested over the weekend while protesting during the Formula One Grand Prix race. Her lawyer announced today that she will be detained for one week.
Indian authorities try to rein in child marriages on Akshaya Tritiya
In India, today marks a high point in the wedding season, and a low point for many children – some as young as 5 – who will be married. But under orders from the central government, so-called flying squads are prepared to crash ceremonies and verify the ages of the bride and groom. Shuriah Niazi has more.
Today is Akshaya Tritiya, or Akha Teej, an auspicious Hindu day to get married. In states like Madhya Pradesh, with its high rate of child marriages,  thousands of kids are wed each year on this day. According to the most recent household survey, around 29 percent of girls in the state, and 40.5 percent of boys, get married below the legal age of 18 years for girls an 21 years for boys. But a public awareness campaign is underway to prevent child marriages in all the districts of the state, and local officials have set up squads to deter parents from marrying off their minor children. Child marriage is illegal in India, and jail terms or fines can be imposed under the child marriage prevention act-1929. But many villagers are not fully aware of the act's provisions and therefore child marriages are rarely reported. Shuriah Niazi, FSRN, Bhopal.
Hunger strikes by Palestinian prisoners continue; Israeli prison officials punish fasters
A leader among female Palestinian prisoners, Lina al Jarboni was transferred to solitary confinement today after refusing to abandon a hunger strike. The representative for imprisoned Palestinian women is among at least 1200 people in Israeli jails who began fasting last week to protest the conditions of their detention. Local media reports that many have been transferred and isolated, had their possession confiscated and are now denied all family visits. Yesterday, an Israeli court turned down appeals from two Palestinian prisoners who have been on hunger strike for 56 days. Bilal Diab and Thaer Halahla have been held without charge on administrative detention since last summer. The judge said the men were responsible for their state of health – they are both hospitalized, their conditions both "rapidly deteriorating."
Nigeria fuel subsidy program looted of billions of dollars
Nigeria's Parliament is considering recommendations in a report that reveals almost 7 billion dollars went missing from  the country's fuel subsidy program. Sam Olukoya reports from Lagos.
The Parliament has so far accepted a number of recommendations in the government report which called for the prosecution of those involved in the fraud and repayment of 6.8 billion dollars which was stolen within the last three years. Among the reports findings were more than 100 importers who were paid millions of dollars yet never imported any fuel. Senior government officials and highly placed individuals with  links to the government were involved in the fraud, as were Nigeria's oil management company and the state-run Nigeria National Petroleum Corporation. The removal of fuel subsidies triggered nationwide protests earlier this year, after which some of the price supports were returned and prices at the pump came back down a bit. Even though the country is Africa's largest oil exporter, the majority of the populace remain desperately poor. Sam Olukoya, FSRN, Lagos.
2012  report on Social Security and Medicare cash flow
The government released its annual report on the solvency of Social Security and Medicare yesterday. In 2010 and 2011, Social Security spent more than it made for the first time since the early 1980s. Eight years from now, the trust will have tap into assets to pay benefits – and those assets will run out by 2033. After that, taxes will pay for only about 75 percent of benefits through the mid-2080s.  That's the combined projection, the disability insurance program on its own is projected to run out four years from now. As for Medicare, according to the Trustee's report it will run out of cash in 2024. And that's assuming that cost savings mandated by the Patient Protection and Affordable Care Act will be put in place. The Trustees called on Congress to act swiftly to soften the impact  on low income Americans and those already dependent on program benefits.
FEATURES
Syrian government continues attacks despite presence of UN observers
Today in Syria, activists report heavy gunfire from government forces in Homs and other cities as state media said a car bomb exploded in the capital, Damascus. Activists with the Local Coordination Committees report shelling and shooting near a hospital checkpoint in Hama and updated the death toll from yesterday's violence to 80 across the country. The Syrian Observatory for Human Rights said it documented 28 people killed just in Hama. The violence continues as a small advanced team of United Nations observers visit cities in the country as part of a cease-fire plan that has done little to stem the bloodshed. FSRN's David Enders reports from Syria.
Protesters gather at US Dept of Justice to call for end to mass incarceration
The US prison system is demanding more tax dollars and incarcerating more people than ever before. Critics of the system, including former prisoners and activists with the Occupy movement, gathered today in Washington, D.C. to demand major changes—including the abolition of solitary confinement, torture and the death penalty. FSRN's Alice Ollstein was at the Justice Department and files this report.
Federal agency recognizes protection for transgender workers in ruling
In a decision that strengthens employment protections for transgender people, a federal agency has ruled that discrimination based on gender identity is a violation of federal law. The Equal Employment Opportunity Commission found that protections under Title VII, a federal law protecting workers from sex discrimination, can apply to the case of a transgender woman who was denied a job at the Bureau of Alcohol, Tobacco, Firearms and Explosives. Mia Macy had disclosed her gender transition mid-way through the application process. For more on the findings in this case, we're joined by Mark Snyder, Communications Manager, at the Transgender Law Center. The Center represented Macy in the case. He joins us from San Francisco.
In New York, activists plan mass strike for May 1st Workers' Day
On May 1st, people all over the world will mark International Workers Day with events and actions related to social justice and workers rights. In New York City, labor unions, immigrant and community-based organizations, and protesters from Occupy Wall Street have come together to coordinate a mass strike and cultural events. It's the result of a long-term campaign. FSRN's Caroline Lewis has been following the efforts and reports from New York.