October 3, 2012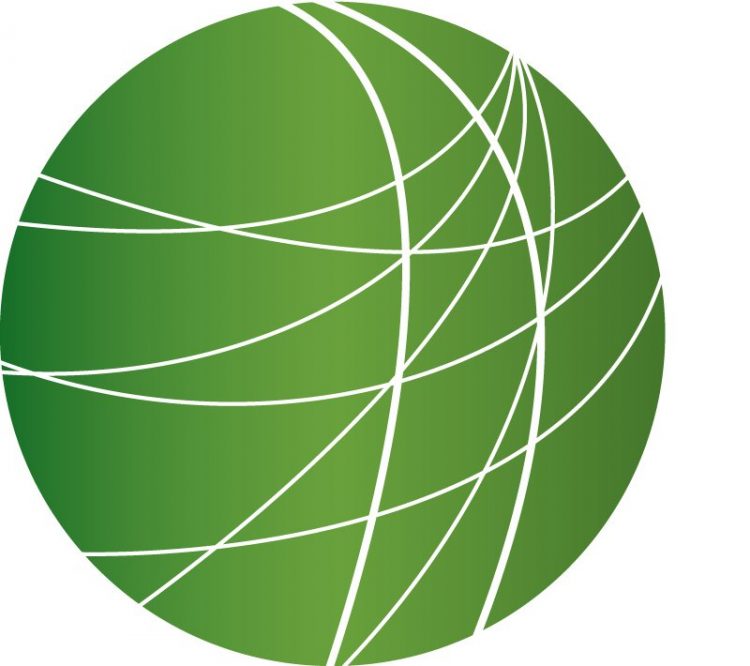 Activists gather in Denver to protest exclusion of third-party candidates from presidential debates
Senate investigation finds "fusion" intelligence centers ineffective, wasteful
In Gaza, Hamas blocks access to some Internet sites, raising concern, and some praise, from residents
HEADLINES
Candidates to spar in Colorado Presidential debate
The first Presidential debate of the 2012 election season gets underway this evening. President Barack Obama and Republican challenger Mitt Romney will focus on domestic issues – with the economy likely falling front and center. University of Colorado Political Science professor Ken Bickers says both candidates could be at risk here.

"I mean, for the president, he's in a stronger position on that, because he can talk about these as a form of compassion. And that's what paints Romney into a corner, to look like someone who doesn't care about people that are struggling."
There will be two other presidential debates, plus a vice-presidential debate, before the election on November sixth. None of these will include third party candidates.
Temporary voting rights victories in Mississippi and Texas
The federal government has blocked Mississippi's new Voter ID law from taking effect for the November election.  According to Reuters, the state did not provide enough evidence to federal officials to prove the photo ID requirement would not violate the Voting Rights Act. Mississippi voters approved the requirement in an initiative last year.
In Texas, a voter role purge has been halted after controversy about counties sending out letters to thousands of voters asking if they are dead. An analysis by the Houston Chronicle found that voters in several largely African-American districts received a disproportionate number of these letters. Only 7% of the names tagged state-wide have proven to belong to the deceased.
Advocates push to add economic violence to domestic abuse laws
One in four women in America experience domestic violence. This includes physical assault, rape and stalking, but advocates in New York released a report today showing that "economic violence" is pervasive as well. FSRN's Matthew Petrillo reports.

Costs of domestic abuse exceeds $5.8 billion a year, according to the Centers for Disease Control, with most of that going to medical and mental health services. But in addition to emotional and physical scars that men and women in abusive relationships face, some also deal with financial abuse, according to the Office of Manhattan Borough, an arm of city government in New York City.
The study's authors interviewed 25 domestic service agencies representing 25,000 victims of domestic abuse. Half the agencies reported that a quarter of their clients are left in debt by an abusive partner, sometimes to the extent of hundreds of thousands of dollars. Many abuse survivors say their partners wouldn't allow them to have their own bank accounts. The study calls on New York City and the state to expand the definition of domestic violence to include economic abuse. Matthew Petrillo, FSRN, New York.
Suicide bombers attack Syrian military in Aleppo
Suicide bomb blasts in the Syrian city of Allepo killed more than 30 people today. Three bombs detonated in a government-controlled area, the main city square, according to international media. Images from the blast site show devastated buildings and mountains of rubble. The target was reportedly an officer's club and hotel housing members of the military.
Farmers begin land rights march in India
Tens of thousands of farmers set out on a month-long march from the central Indian state of Madhya Pradesh to New Delhi today.  They're demanding land rights and reforms.  FSRN's Bismillah Geelani reports.
The march is called Jansatyagrah or People's resistance.  Nearly 50 thousand landless farmers and rural poor from across India began their march in the city of Gwalior, blocking streets while carrying green and while flags.  The marchers are demanding national land reforms that will protect agricultural lands and grant property rights – a promise they say the government made to them after a similar protest 5 years ago.  PV Rajgopal is among the organizers of the march.

"The government in this country has enough time to find land for the corporations, sign agreements with them and make laws to protect their interests, but no time for the poor.  That's why we are marching again after five years."

The protesters will walk more than 200 miles, and expect to reach Delhi by the end of October.  Here they plan to give a memorandum to the Government stating their case and reminding officials of their previous promise.  Bismillah Geelani, FSRN, New Delhi.
Half coral of Great Barrier Reef has disappeared in past three decades
A study released Tuesday by the Australian Institute of Marine Science finds that the Great Barrier Reef has lost half its coral in the past 27 years.  The study attributes 48% of the loss to storm damage, 10% to a stress-related condition called bleaching and 42% to the crown-of-horns starfish.  The report says that water quality can be linked to explosions in the population of the starfish.  And climate change is increasingly being linked to the incidents of major weather phenomena.  Although scientists say the reef can recover given enough time, the frequency of storms and other factors has been too great, resulting in a net loss of coral.
FEATURES
Activists gather in Denver to protest exclusion of third-party candidates from presidential debates
Activists are gathering in Denver, Colorado today to protest the exclusion of third-party candidates from tonight's presidential debate. The organization that runs the event, the Commission on Presidential Debates, describes itself as non-partisan and non-profit. But according to the Center for Responsive Politics, the co-chairs of the Commission's board of directors have ties to the Republican National Convention, the American Gaming Association, former President Bill Clinton and the DC-based lobbying firm, Public Strategies Washington.
The Green Party's presidential ticket is in Denver to protest the Commission. They and other critics want a more inclusive debate process, one that would include more public input and third parties.
For more we're joined by Green Party vice presidential nominee Cheri Honkala.

Senate investigation finds "fusion" intelligence centers ineffective, wasteful
A US Senate investigation says a massive network of surveillance centers is wasting billions of taxpayer dollars and committing widespread violations of privacy. After a two year study of more than 75 fusion centers around the country, the report concludes that the program has produced little useful information and raised questions about how effective it has been to prevent terrorism. But the powerful lobbying group representing these centers is pushing back, criticizing the methods of the report and touting the importance of their services.  FSRN's Alice Ollstein has more, in Washington, D.C.
In Gaza, Hamas blocks access to some Internet sites, raising concern, and some praise, from residents
Palestinians in Gaza face arbitrary arrest, detention, torture and unfair trials, according to findings of a report from Human Rights Watch released today. The report, "Abusive System: Criminal Justice in Gaza,"  documents what it calls "extensive violations" by Hamas security forces and says courts are failing to protect due process. It notes that since Hamas took control of Gaza in 2007, three men have been executed after confessions that appear to have been obtained under torture.
Safia Ahmad Shrair described to Human Rights Watch how her son, Abdel Karim, was executed by a Hamas government firing squad in May 2011, after a military court convicted him of collaboration.

"They abducted my son, put him in prison and tortured him. They executed him. Before they executed him, I didn't get to see my son. They buried him without letting me see him. I'm asking for justice, for the truth to come out, to differentiate the oppressor from the oppressed. My son died oppressed."
The Independent Commission for Human Rights said it had received nearly 150 complaints of torture by Hamas forces in 2011. The group also monitors abuses of the Palestinian Authority in the West Bank and in August faulted it for failing to hold police accountable after a beating in Ramallah led to at least six protesters being hospitalized. Human Rights Watch attributes much of the abuse of detainees to the political rivalry between Hamas and the Palestinian Authority. Hamas leadership responded to the report calling it politicized and one-sided. It said it had opened prisons to rights groups for oversight.
Internet freedoms have also come under scrutiny recently, following an order from the Hamas-led government to block all pornography-related sites. Hamas contends that such sites conflict with the culture of Gaza that is based on Islam and social traditions. But some Gazans criticize the move, which they say could be used to prevent access to other information. FSRN's Rami Almeghari has more.
Refugees with disabilities face added obstacles on journey from North Korea
Thousands of North Koreans have fled their homeland to find freedom in South Korea. It's an escape that is often physically demanding. Many swim across a river into China, then travel in secret, avoiding authorities before they reach South East Asia – and from there they go to South Korea to seek asylum. But some refugees endure an even bigger challenge: those with disabilities face a grueling journey and an uncertain future. FSRN's Jason Strother has one such story from Seoul.