November 15, 2012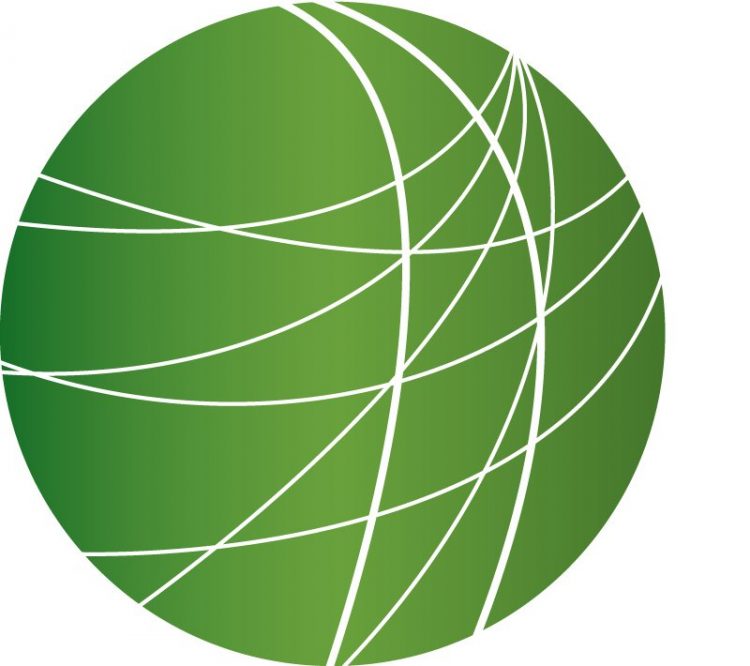 Israeli airstrikes hit Gaza for second day, deepening concern over crisis
Advocates demand protection of programs for elderly, poor as Obama meets on taxes and spending cuts
California launches cap and trade program in bid to reduce carbon emissions
HEADLINES
Justice Department announces $4 billion oil spill settlement with BP
Today the Justice Department announced a criminal settlement with BP for the 2010 explosion at the Deepwater Horizon oil platform in the Gulf of Mexico.  That disaster killed 11 people and sent more than 200 million gallons of oil gushing into the Gulf. Attorney General Eric Holder announced the settlement in Louisiana. "This marks both the largest single criminal fine – more than $1.25 billion – and the largest total criminal resolution – $4 billion – in the history of the United States." FSRN's Zoe Sullivan reports from New Orleans.

Under the announced settlement with the Department of Justice, BP will pay $4.5 billion over a 5-year period. Under the settlement, the company will plead guilty to 11 felony counts relating to the deaths of Deepwater Horizon's crew.  It will also plead guilty to misdemeanors under federal environmental laws, like the Clean Water Act. The company has agreed to take an additional felony for lying to Congress about the amount of oil leaking into the Gulf. Much of the money from the settlement will go to the National Fish and Wildlife Foundation and the National Academy of Sciences. In addition, two monitors, one looking at safety, the other at company ethics, will be appointed to follow the company for four years. A judge still has to approve the final criminal settlement. Activists were removed from a hearing last week in New Orleans, when the civil settlement was being discussed. A spokesperson for the Gulf Restoration Network, an environmental advocacy group, told FSRN the plea deal does not cover environmental damages. But says BP admitting to criminal misconduct bolsters the Department of Justice's efforts to pursue maximum civil fines, approximately $20 billion, for gross negligence under the Clean Water Act. Zoe Sullivan, FSRN, New Orleans.
Israel and Hamas exchange rocket fire; peace activists mobilize
The exchange of fire continues between Israel and Gaza-based Hamas forces today. The fighting was triggered yesterday when the Israeli Military assassinated a top Hamas military official in a drone strike. Hamas vowed retaliation. Overnight, Hamas fired hundreds of rockets from Gaza into Israeli territory.  Three people are reported dead. Israel continued attacks on Gaza as well – at least 15 have died. Israel says it dropped leaflets on Gaza warning residents to stay away from "Hamas operatives and facilities" to avoid cross fire.  The military is also waging a social media campaign to garner international support for the action – posting in English, French and Spanish, as well as directly addressing the people of the US. The international hacker group Anonymous says it has taken down more than 40 Israeli websites, denouncing the country's threats to cut off internet service to Gaza.  "To the people of Gaza and the "Occupied Territories", know that Anonymous stands with you in this fight. We will do everything in our power to hinder the evil forces of the IDF arrayed against you. We will use all our resources to make certain you stay connected to the Internet and remain able to transmit your experiences to the world." Already people are mobilizing.  Emergency actions are planned in dozens of cities around the world. FSRN's reporter in Israel says a protest against the violence is happening tonight in Jerusalem. Adam Keller, with the Israel peace group Gush Shalom, says local media has been flooded with news of the attacks. "You hear very much about the suffering of people in the southern communities of Israel, which is real. But you hear absolutely, nearly nothing, about the suffering of the people in Gaza, which is much worse."
Egypt President Morsi criticizes Israel in Gaza conflict
The international community has begun weighing in, with the US condemning Hamas' rocket fire into Israel. In contrast, Egyptian President Mohammed Morsi says Israeli airstrikes on the Gaza Strip are "unacceptable," and warns that the Israeli offensive might lead to widening instability. Morsi is scheduled to visit Gaza tomorrow. FSRN's Noel King reports from Cairo.
Morsi spoke to U-S President Barack Obama on Wednesday, hours after Egypt summoned home its ambassador to Israel. In a statement, the White House reiterated U-S support for Israel's right to self-defense, while urging Israeli Prime Minister Benjamin Netanyahu to make every effort to avoid civilian casualties. The growing conflict presents the U-S President with the first substantial diplomatic challenge of his second-term. The U-S has long relied on Egypt to keep a cold peace with Israel, while Egypt relies on billions of American dollars each year to fund its military. But Egypt's political alliances shifted dramatically with the ouster of Hosni Mubarak in 2011. Mohammed Morsi, the first democratically-elected Egyptian president in decades, was a high-ranking member of the Muslim Brotherhood, which has close ties to Hamas. The U-S calls Hamas a terrorist group. In Egypt, the Muslim Brotherhood called for demonstrations in support of Hamas, and Egyptian authorities opened a border crossing between Gaza and the Sinai Peninsula so that injured Gazans could seek medical help. Noel King, FSRN, Cairo.
New government in China leans conservative
China's new government is now in place after being appointed today during the Communist Party Congress. As expected, Xi Jinping will take over as the Party's General Secretary – the highest position in the government. International media is characterizing the new leaders as part of the older conservative political establishment, not expected to challenge the status quo.
FEATURES
Israeli airstrikes hit Gaza for second day, deepening concern over crisis
Israeli attacks against the Gaza Strip continued unabated for the second day in row. The Israeli military escalation followed a targeted air strike on the vehicle of a top Hamas military leader in Gaza city yesterday claiming his life and that of his escort. The widespread attacks, mainly air strikes, have killed at least 15 Palestinians, including children, and injured more than 150 others. Armed factions in Gaza have responded with rocket fire. In one attack, three Israeli civilians were killed and an infant critically wounded, according to the Israeli military. As violence continues, many Gazans are worried about a repeat of the 2009 war. FSRN's Rami Almeghari has more.
Advocates demand protection of programs for elderly, poor as Obama meets on taxes and spending cuts
In Washington D.C., President Obama is holding meetings this week with CEOs from top corporations, union representatives and Republican and Democratic leaders in Congress, as efforts intensify to resolve the year-end tax break expirations and spending cuts some are calling the "fiscal cliff." Prompted by anxiety over a bi-partisan deal that would slash the social safety net, progressive groups and lawmakers are holding their own meeting today on Capitol Hill, demanding that programs for the elderly and poor take precedence over tax cuts for the rich. In Washington, FSRN's Alice Ollstein has more.
California launches cap and trade program in bid to reduce carbon emissions
Next week California companies that emit high levels of pollution will find out if they won permits under the state's new cap and trade program. The Air Resources Board held an auction Wednesday, in which companies bid online for carbon allowances, which could determine how much a particular company emits and at what cost. It's the most comprehensive cap and trade program in the nation and is central to the state's 2006 AB32 law, which mandates a 30 percent cut to greenhouse gas emissions by 2020 and 80 percent by 2050. The auction went forward after a last-minute legal challenge by the California Chamber of Commerce failed to block it. While the program has been called a model for other regions, some environmentalists criticize the cap and trade model and instead call for a focus on low-carbon or carbon free energy. Cara Horowitz is executive director of the Emmett Center on Climate Change and the Environment at UCLA. She joins us to discuss the cap and trade program.
Quebec students, civil rights groups call for inquiry into police crackdown
The student strike that shook the Canadian province of Quebec wrapped up in September with the election of a new government that cancelled a proposed tuition hike. Still, hundreds of students and residents of Montreal live with criminal charges, injuries from police attacks and trauma related to the strike. Several student federations and civil rights groups in Quebec have renewed their call for a public inquiry into police repression during what became known as the "Maple Spring." FSRN's Aaron Lakoff has the story from Montreal.