May 15, 2012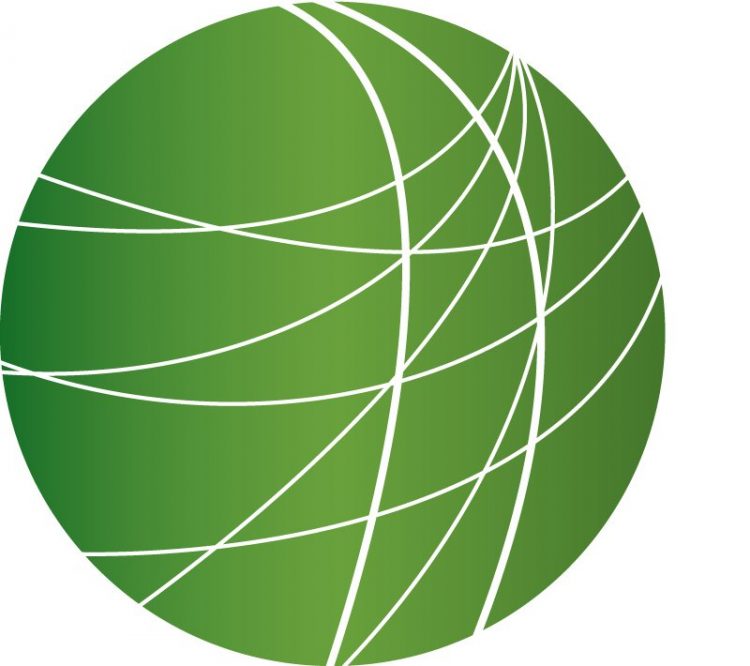 Court challenge to US Senate focuses on use of filibuster to block legislation
As heat grows on JP Morgan Chase, CEO Dimon retains $23 million pay package
Residents of Guam challenge military firing range, part of US build up on island
HEADLINES
Nakba Day in the Palestinian Territories
Thousands of Palestinians marked the 64th anniversary of the Nakba. It's the day that  Israel was created and thousands of Palestinians were forced to flee. Ghassan Bannoura has more.
Thousands marched in the West Bank and Gaza. The largest protest took place in Ramallah, where Palestinians, along with their international and Israeli supporters, gathered around an Israeli military base known as Ofer. Israeli soldiers were heavily deployed. In Bethlehem, Hebron and Ramallah clashes erupted when Israeli troops fired tear gas and rubber-coated steel bullets at the unarmed protesters. In total, three Israeli soldiers were lightly wounded today while 200 Palestinians were injured by troop's fire, about half of them at the Ofer protest. Palestinian activist Abdulah Abu Raham was there. "Our message today is the continuation of the popular struggle for international pressure on Israel to stop settlements, evacuate them and to achieve an  independent Palestinian state with Jerusalem as its capital."  Palestinians mark May 15 as the day that  Israel was created, destroying 500 Palestinian villages and towns in the process. According to UN, of the 11 million Palestinian people; 7 million are refugees. Ghassan Bannoura, FSRN, Bethlehem.
Civilians killed by suspected US drones in Yemen
Yemen's military continued its US backed offensive against al Qaeda in three areas today; Zinjibar, Jaar and Hurour. At least 35 people died, as many as 12 were reportedly civilians. They were killed in a so-called follow-up airstrike by a suspected US drone in Jaar District. A follow up strike closely follows a first – usually when rescuers run to help victims.
Syria: UN observer vehicles struck by bomb blast; regime targets medics and patients
In Syria, vehicles belonging to a UN observer mission were struck by a road side bomb today, no one was injured. The attacks came mere minutes after regime forces fired at a funeral procession, there were multiple injuries as a result.  And Doctors Without Borders said today that they sent secret observers into Homs and Idlib where they found government forces attacking and arresting medical workers and patients.
Rhode Island to recognize same sex couples married in other states
Rhode Island's Governor has ordered state officials to recognize gay marriages performed in other states. Governor Lincoln Chafee said that state agencies must afford legally married same-sex couples the same rights as wedded opposite sex couples – even though gay marriage is illegal in Rhode Island.
Colorado legislature kills civil unions bill
In Colorado, a civil unions bill was killed  in a special session. Jim Pullen has the story.
During the regular session, the civil unions bill passed three House committee hurdles with bi-partisan support. Last Tuesday, Republican committee members promised a fair floor debate, and the bill went before the full House. But that debate never happened; the Republican leadership filibustered and killed the entire House calendar.  Governor Hickenlooper called a Special Session, but as soon as it opened yesterday the Republican House Speaker punted the measure to the State Affairs committee, where the bill predictably died on a party line vote. Another bill that did make its way through the regular session to the Governor's desk has open government advocates asking for a veto. They say the bill will seriously limit open records requests for ballots. Under the new legislation county clerks would not have to honor records requests during a black out period surrounding an election, which in Colorado could be as much as half of the year. Common Cause, Colorado Ethics Watch and the Ute Mountain Tribe are among the groups calling for a veto. Jim Pullen, FSRN, Boulder.
Denver approves ordinance that bans urban camping
And in Denver, the City Council passed an urban camping ban that critics say criminalizes homelessness.  Sleeping on public property will not be illegal, unless it's done in a sleeping bag, tent or built structure that could provide protection from the elements.
Secure Communities takes effect in all of Massachusetts and New York
Despite opposition from state leaders in Massachusetts and New York,  a federal immigration program that many say results in racial profiling took effect in both states today. Secure Communities requires the FBI to send all fingerprints to Immigrations and Customs Enforcement  to verify immigration status. Public officials and immigrations advocates protested in Manhattan yesterday. Both Massachusetts Governor Patrick Deal and New York's Andrew Cuomo resisted the program, but last week ice officials notified them that the program would be fully activated in their states, and across the country by 2013.
Occupy the Farm raided; 7 arrested
Occupy the Farm activists are meeting today to discuss their next step, after the  parcel of land near the University of California Berkeley campus known as the Gill Tract was raided yesterday.  Seven people were arrested. The Occupy encampment had already been dismantled, but land rights activists continued to farm the land.  Lesley Haddock is a spokesperson for Occupy the Farm.
"We have made it so clear to the university that we a re ready to talk and to come to an agreement that works for everyone. And especially after researchers like Miguel Altieri and Sarah Hake say that they see no problem with an urban farmer coexisting with their research."
Sound provided by Judith Scherr UC plans to sell most of the tract  for development, but uses a small portion for crop studies.
FEATURES
Court challenge to US Senate focuses on use of filibuster to block legislation
In Washington today, a coalition of government reform advocates, undocumented students, and members of Congress gathered to draw attention to their lawsuit against the US Senate for using and abusing the filibuster procedure. The move comes as activists and officials across the country call for reform, pointing to the partisan gridlock in Washington that has prevented bill after bill from becoming law. From the Capitol, FSRN's Alice Ollstein reports.
As heat grows on JP Morgan Chase, CEO Dimon retains $23 million pay package
As JP Morgan Chase comes under increasing scrutiny from federal regulators after the bank revealed a $2 billion loss, its CEO Jamie Dimon managed to retain his $23 million pay package and his chairmanship at the company's annual shareholder meeting in Tampa today. The news added to the fire fueling outside where dozens of protesters gathered to speak out against what they say is the company's flawed business practices. FSRN's Janelle Irwin reports.
Residents of Guam challenge military firing range, part of US build up on island
Following increased pressure from Japanese residents, The US government is withdrawing about half of its troops from the Okinawa military base. But thousands of these soldiers are expected to relocate to the island of Guam, where plans for a US military build-up also include a missile defense system and expanding the presence of nuclear-armed submarines. According to the Department of Defense, the US plans to house 5,000 US Marines in Guam with a relocation cost of nearly $9 billion this year alone. For years, many Guam residents have organized against the build up, including US plans for a firing range that opponents say threatens a local community and a cultural burial site. For more, we're joined by Leevin Camacho. He's one of the attorneys in a suit challenging the US government on the project. He's also a member of We are Guahan, a community group made up of Guam residents.
For more information on the situation in Guam: http://weareguahan.com/
Colombian miners say US free trade pact threatens livelihoods
The US-Colombia free trade agreement takes effect today. It opens Colombian markets to a flood of American products, despite continued threats and killing of labor leaders and concerns about environmental impacts. According to the Washington Office on Latin America, since President Barack Obama announced last month that Colombia made enough progress in labor rights to move ahead with the agreement, sugarcane cutters' labor leader Daniel Aguirre was murdered and more than a dozen others received death threats. Some human rights advocates connect this violence to the increase of multinational corporations following previous trade pacts. One sector that's been affected is small-scale mining. FSRN's Lili Eskinazi went to meet with some of these artisanal miners and files this report.