June 6, 2012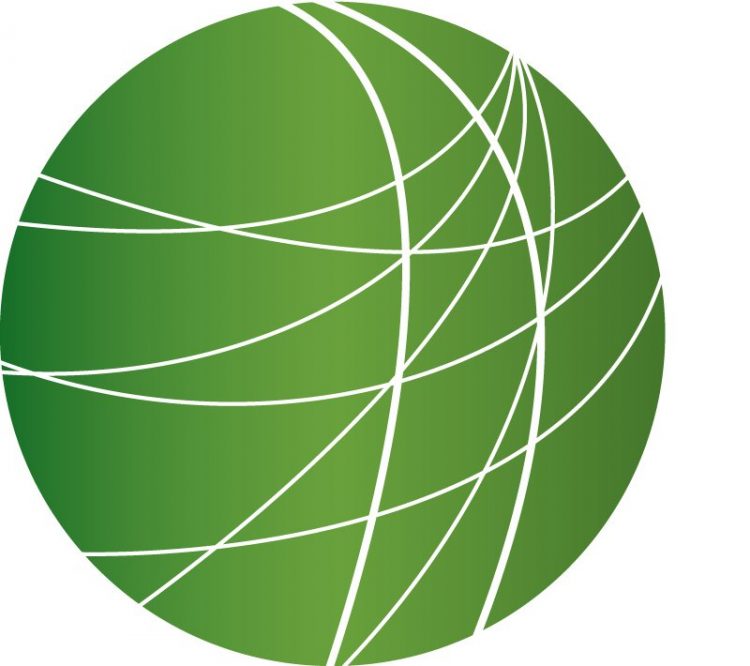 Wisconsin Governor Scott Walker fends off recall to retain office
House lawmakers propose higher minimum wage after bleak jobs report
Activists call for stricter SEC enforcement and criminal investigation into JP Morgan Chase
Bahraini human rights activist Nabeel Rajab rearrested amid crackdown on protesters
HEADLINES
Russian leaders vote to increases fines on protesters
After a vote today, both houses of the Russian parliament have now approved a law significantly increasing the fines for organizing and attending unpermitted meetings and political actions. FSRN's Ekaterina Danilova reports from St. Petersburg.
The maximum fines for those found in violation of rules governing political demonstrations now range from more than $600USD for citizens to more than $30,000 for organizations. The lower house of parliament passed the legislation Tuesday in a rushed session that went late into the night. More than 20 protesters were arrested outside the parliament.
Sergei Mitrokhin is from the opposition party Yabloko. He spoke at the protest Tuesday.
"If it isn't possible to peacefully and lawfully protest, it means that protesters will seek another path. The protest will be expressed not peacefully but against the law."
Today, the upper house of parliament also approved the bill. President Vladimir Putin has indicated he will sign it into law. The opposition plans a mass demonstration in Moscow and other cities on June 12.  Ekaterina Danilova, FSRN, St. Petersburg.
Panetta reconfirms US intention to use drones in Pakistan
Defense Secretary Leon Panetta said today the US will continue to launch drone strikes against al Qaeda targets in Pakistan, despite a formal complaint filed by the Pakistani government yesterday. Pakistan summoned the US ambassador to issue the complaint. The AP reports Panetta's confirmation came after an audience question during an official visit in India.
US will begin accepting "status neutral" passports from Caucasus breakaway regions
US Secretary of State Hilary Clinton's visit to the South Caucasus has yielded unexpected results for people in Georgia's breakaway regions of Abkhazia and South Ossetia.  FSRN's MJ del Valle has the story from the Georgian capital.
For people in Abkhazia and South Ossetia, the visit of Hilary Clinton could have major ramifications for their freedom of movement.  Clinton said the United States will recognize "status-neutral" documents, which would allow residents in those regions to travel to the US.  These papers are issued by the Georgian Ministry of the Interior and do not specify that the document holder is Georgian. They have been in use since July 2011, but prior to the United States, only a handful of countries had recognized them.
Right now, people with passports issued locally within the separatist regions can travel only to countries that have recognized the two territories as independent – Russia, Venezuela, Nicaragua, and a few Pacific island nations.
Clinton described the move as "a strong step toward reconciliation" between Georgia and its separatist provinces. But the announcement has not been welcomed by Russian, Abkhaz and Ossetian leaders.  Leaders in both breakaway regions say that will keep fighting for the international community to recognize locally-issued travel documents. MJ del Valle, FSRN, Tbilisi, Georgia.
Bradley Manning's lawyer seeks dismissal of several charges
Bradley Manning is back in court today for another motion hearing in Maryland. The former Army analyst is being court martialed for allegedly leaking classified and sensitive documents to WikiLeaks. Manning's lawyer is attempting to convince the court to dismiss 10 of 22 charges against him, calling them too broad or vague. The hearing is expected to last through the end of the week.
ACLU challenges Philadelphia on homeless feeding ban
Last week, Philadelphia enacted a local ordinance that bans feeding the homeless and hungry in a part of the city that just opened as a major tourist attraction. Homeless advocacy groups reacted Tuesday by filing a lawsuit against the city. From Philadelphia, FSRN's Matthew Petrillo has more.

Philadelphia Mayor Michael Nutter went on WHYY's Radio Times to say a feeding ban was necessary to maintain the health and dignity of those being fed.
"As a black man, it is painful, personally, painful to me to see African American males in 90-something degree heat, in 20 degree cold, in the rain, standing around in long lines, just to get a sandwich."
That's exactly the point for the ACLU of Pennsylvania's Mary Catherine Roper, who is co-counsel on the lawsuit.
"The reason there are homeless lining up for food on the parkway to get food is because there aren't other places that they feel safe and welcomed. If there were other places they wouldn't be standing in the rain."
The complaint says the ban violates the religious exercise of those feeding the homeless. Meanwhile, homeless advocates say the city's new efforts are an attempt to hide homeless people from tourists, since the feeding ban is within a recently improved tourist location.  Matthew Petrillo, FSRN, Philadelphia.
Gay marriage opponents in Washington State collect 200k signatures
Gay rights opponents in Washington State say they have collected enough signatures to put the new law legalizing same-sex marriage to voters this November. The deadline to turn in signatures is today.  If the signatures are valid, the new law would be delayed from going until effect until after the November election.
FEATURES
Wisconsin Governor Scott Walker fends off recall to retain office
In the original version of this story, FSRN incorrectly stated that Governor Scott Walker won every county he carried in 2010, except for Kenosha. In fact, Governor Walker lost two additional counties that he won in 2010: La Crosse and Columbia. FSRN regrets the error.
Results are in from primary and recall elections across the US. In New Jersey Democrat Bill Pascrell beat out Steve Rothman in a contest that pitted two former allies from the same party for the newly configured 9th Congressional District.
In a Northern California race to replace outgoing Congressmember and former Progressive Caucus chair Lynn Woolsey, Democratic Assemblymember Jared Huffman and Republican Dan Robert finished in the top two, according to unofficial results. Progressive candidate Norm Solomon came in third.
Also, Jill Stein appears to have secured the Green Party presidential nomination with a victory in California, beating out candidates Roseanne Barr and Kent Mesplay.
And in Wisconsin, Governor Scott Walker has become the first Governor in US History to survive a recall election. Walker defeated challenger Tom Barrett 53 to 46 percent. FSRN's Molly Stentz has more from Madison.
House lawmakers propose higher minimum wage after bleak jobs report
In Washington, a group of progressive lawmakers in the House unveiled a bill today to raise the minimum wage, saying it would create the consumer demand needed to lift the US out of the recession. The move comes as a new analysis from the Congressional Budget Office finds the nation's economic outlook worse than previously thought and after a disappointing May jobs report showed a hiring slowdown and pervasive high unemployment. FSRN's Alice Ollstein has more, in Washington, D.C.
Activists call for stricter SEC enforcement and criminal investigation into JP Morgan Chase
Today in New York activists are rallying to demand that the US Securities and Exchange Commission enforce stricter regulation of financial markets. Demonstrators in lower Manhattan said JP Morgan Chase's recent loss of more than $2 billion highlights the dangers of risky trading by big banks. They are calling for JP Morgan Chase CEO Jamie Dimon to be subject to a criminal investigation by the Department of Justice and they are also calling for Dimon to resign from the board of the New York Federal Reserve. FSRN's Caroline Lewis reports from New York City.
Bahraini human rights activist Nabeel Rajab rearrested amid crackdown on protesters
In Bahrain, authorities arrested a prominent human rights activist today for using his Twitter account to comment on the country's ruling Sunni government. Nabeel Rajab is president of the Bahrain Center for Human Rights, and is one of many targeted in the 16-month-long government crackdown on pro-democracy activists. His arrest came today as he prepared to go to court to face additional charges for his activity monitoring human rights abuses in the country and speaking out in interviews and social media, according to his defense attorney. The government's prosecution secretary confirmed Rajab's arrest today and said in state media that he would remain in custody for seven days.
FSRN spoke to Rajab by mobile phone in Manama before today's arrest as he prepared for his court appearance.