May 2, 2012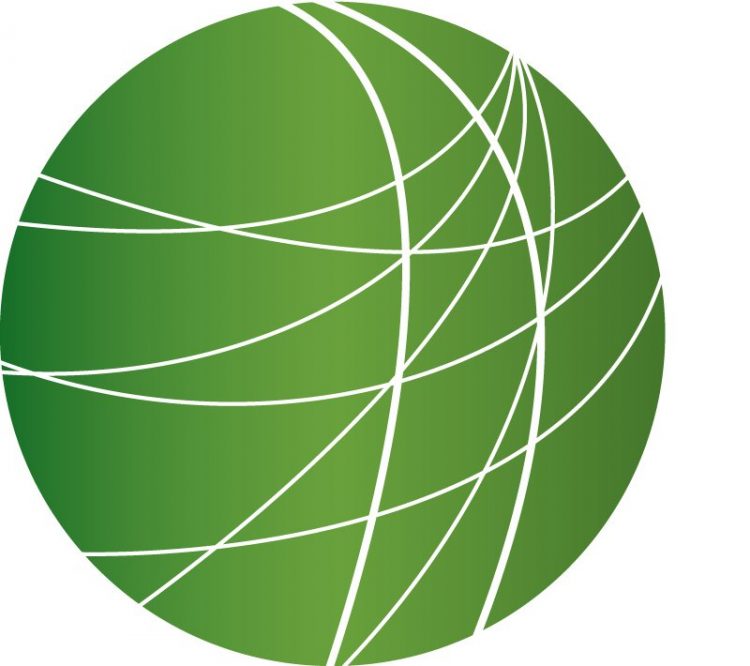 Obama outlines long-term US military presence in Afghanistan
In New York, students continue rally for public education after global May Day protests
Police make arrests in Oakland as protest stretches into night
Myanmar's Aung San Suu Kyi takes seat in parliament, ending two decades of exclusion
Hostage crisis in India renews debate on government response to Maoist rebels
HEADLINES
Israel closes book on Gaza war crimes investigation
Israel has closed an investigation into an incident during the 2009 Gaza war where shelling killed 21 members of one Palestinian family.  According to the human rights groups B'Tselem, the family had been instructed to remain indoors by Israeli military forces. After the attack, which caused the house to collapse, Israel would not allow the injured to be removed for two days and the dead were left in the rubble until after the conflict ended. In a statement, B'Tselem said it is "unacceptable that no one is found responsible" for the deaths, and the Israel has yet to open a serious investigation into alleged human rights violations during the conflict.
Cambodian government promises investigation into activist shooting
In Cambodia, riot police struck protesters as they marched in the capital Phnom Penh today. The protesters were demanding compensation for losing their land as part of a controversial real estate development in the heart of the city. This comes as the government faces pressure to investigate the recent killing of a prominent land rights activist elsewhere in the country. FSRN's Irwin Loy has the story.
The protesters were residents of Boeung Kak lake – a low-income neighborhood where thousands were evicted after the government awarded the land to a private company. Local media reported riot police keeping watch over the demonstration on Wednesday kicked several of the protesters, injuring at least five women.
The government is already facing criticism in the unrelated death of Chut Wutty – an outspoken environment activist who was gunned down by military police last week. Authorities have announced they will hold an inquest into Wutty's death.
But former colleagues of the activist say they're not convinced the investigation will reveal what really happened. Marcus Hardtke worked with Wutty on environment issues.
"I guess the government has the means to find out what really happened. But if it is made public, that is a whole other story."

Colleagues say Wutty had received threats to his safety before he was killed. The government insists it will conduct a full and proper investigation. Irwin Loy, FSRN, Phnom Penh.
Chinese dissident leave US Embassy in Beijing
Just hours after leaving the US Embassy in Beijing, Chinese dissident Chen Guangcheng told the AP he wants to leave the country and fears for the safety of his family. Chen, who is blind and had been held on house arrest for 2 years, took refuge at the Embassy last week. Chen left the Embassy today for a Beijing hospital, according to the US State Department, and has been guaranteed his and his family's safety by the Chinese government. US officials said they will continue to monitor Chen's welfare. China is demanding an apology from the US.
Wal-Mart settles labor dispute for $4.8 million
The Department of Labor has awarded 4,500 Wal-Mart employees a $4.8 million settlement for back wages and damages. The federal investigation found the company violated overtime statutes for vision center managers and asset protection coordinators. The company said those employees were exempt from Fair Labor Standards Act overtime requirements. The corporation will also pay nearly a half million in civil penalties because of the repeat nature of the offense. Negotiations over back payments have been ongoing for five years.
Illinois poised to ban private immigrant detention facilities
An Illinois House committee has approved a bill to halt plans for a private for-profit Immigration Detention Center in a sleepy south Chicago suburb. That vote is considered the last real legislative hurdle, effectively ending a contentious battle between the cash-strapped Village of Crete and Corrections Corporation of America. CCA is the country's largest private prison operator. The legislation extends an existing Illinois law banning private prisons to include Immigration and Customs Enforcement detention centers. FSRN's Jay Sapir reports from Chicago.
Corrections Corporation of America lawyers and lobbyists descended on the tiny rural town of Crete, Illinois, making an offer that was tough to refuse: turn those barren farm fields into job-making, tax-paying prime prison real estate. Heated town hearings followed. Local polls showed Crete residents fairly split on the issue.
But local opponents of the private prison received plenty of help from Chicago. Immigration rights groups, activists, religious leaders, and progressive lawyers marched three days and 30 miles to the town. The Sisters of Mercy's JoAnn Persch made the moral case, and ACLU lawyer Ed Yohnka went to motive:

Persch: "No one should profit from human misery. We need to stop CCA."
Yohnka: "Nobody wants to acknowledge what it really costs to pay people, so we farm it out to a private company, and we're trying to stop this madness."
The bill has already been approved in the Illinois Senate.  Governor Pat Quinn has indicated he will sign it into law. Jay Sapir, FSRN, Chicago.
FEATURES
Obama outlines long-term US military presence in Afghanistan
Today, the Taliban claimed responsibility for deadly attacks in Kabul that struck shortly after US President Barack Obama ended a surprise visit to the country. The bomb attacks killed at least seven and wounded more than a dozen.
Obama signed an agreement with President Hamid Karzai for US troops to remain in the country in some capacity for the next decade. In his address last night, the President praised the progress in the war and said a "new day" was on the horizon. But some critics say a continued military presence will only exacerbate the violence and corruption that continue to plague the country. FSRN's Alice Ollstein has more.

In New York, students continue rally for public education after global May Day protests
Today students from across New York City rallied at Brooklyn College to protest rising fees and lack of access to public education.
A Brooklyn College student told FSRN that police were blocking access to the campus and protesters had lined the gates.
"This is an event about creating access to public higher education and they're not allowing the public to a public college so it's really telling. We're just here to talk about issues such as tuition hikes and the privatization of our education and they're physically stopping us from coming in unless we're already able to pay for education and are students here."
Biola JJ is one of the organizers of the event and a member of the student union. She said students are calling for democratic change at the city's schools.
"One, we need free higher education and then we also need universities that will select the background of the students, which means supporting ethnic studies and supporting women studies and then we also need more democratic control in our universities. If more students were able to make decisions about how campuses are run, then the campuses would run for the betterment for the students rather than the betterment of our administration."
Organizers called the action a continuation of May Day events from Tuesday that commemorated International Workers' Day. Marches and protests filled cities across the world, including Kuala Lampur, Manila, Moscow, London and US cities. The events were mostly peaceful, but arrests were reported in Seattle, Portland, Oakland, Miami, and Philadelphia.
Police in New York arrested more than 50, according to NY1, after hundreds stayed at Zuccotti Park late into the evening.
A video posted on YouTube from earlier in the day appears to show white-shirted New York police pulling protesters to the ground as a crowd surrounds them.
In Seattle, a mostly peaceful rally turned violent when about 75 protesters dressed in black broke off from the crowd and smashed storefront windows, according to the Seattle Times.
Police make arrests in Oakland as protest stretches into night
In Oakland, police said two-dozen people were arrested. This week a federal court monitor report found that Oakland police had used  "an overwhelming military-type response" to confront Occupy protesters last Fall and confirmed that police fired a beanbag round at former Marine and Iraq war veteran, Scott Olsen, who was critically injured.
As FSRN's Andrew Stelzer reports from Oakland, the events on May Day saw thousands march through the streets, affirming that the movement is still alive and kicking.
Activists cancelled May Day events in Cleveland after the FBI arrested five men in a sting operation. The men are accused of attempting to use explosives to blow up a bridge outside Cleveland. In a statement, Occupy Cleveland said some of the men had attended Occupy events in the past, but quote "in no way were representing or acting on behalf of Occupy Cleveland." Occupy Cleveland also said it "affirmed the principles of nonviolence since its inception on October 6, 2011." Civil rights groups have criticized the FBI's use of informants in sting operations, calling it a form of entrapment.
Myanmar's Aung San Suu Kyi takes seat in parliament, ending two decades of exclusion
In a crucial step to reform in Myanmar, opposition leader Aung San Suu Kyi took up her seat in the National Assembly this week, after her party won a landslide victory in by-elections. There is cautious optimism about the future of Myanmar, the country also known as Burma, after five decades of military rule. United Nations Secretary General Ban Ki Moon, on an official visit to the country, said change remains fragile and pressed for further reforms. FSRN's Ron Corben reports.
Hostage crisis in India renews debate on government response to Maoist rebels
Maoist rebels in the Indian state of Chattisgarh are demanding the release of prisoners in exchange for freeing a high level government official they took hostage last month. Earlier the rebels abducted two Italian touristS and released them after the government freed prisoners, including some Maoists. The hostage crisis has rekindled the debate on the Maoist movement and the government's response. FSRN's Bismillah Geelani reports.