May 3, 2012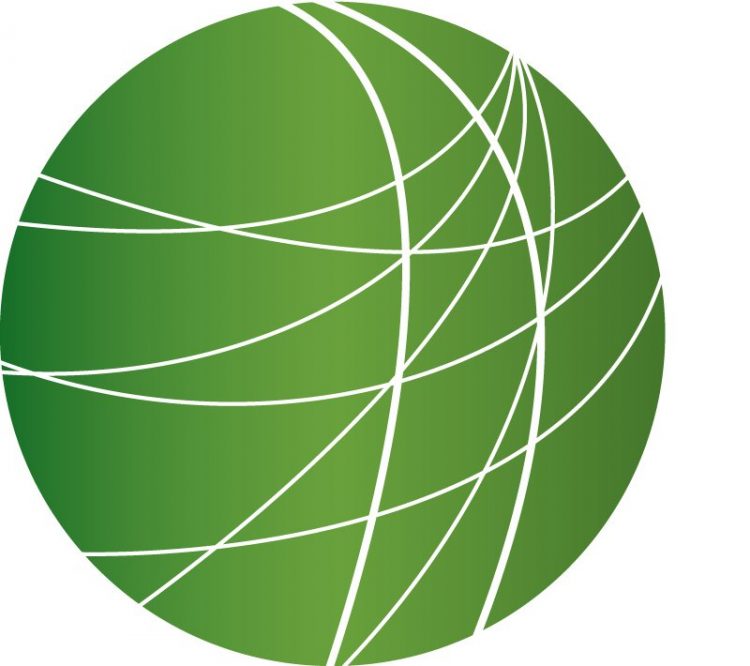 Verizon deal with cable companies criticized as workers protest shareholder meeting
Lakota people urge protection of sovereignty and treaty rights during UN visit
At Libertarian Party convention, candidates push limited government and eye larger national presence
As need rises, Pennsylvania cuts back on food stamp assistance
HEADLINES
Pre-election turmoil in Egypt continues
A day after Egypt's bloodiest street clashes in months, a sit-in outside of the Ministry of Defense in Cairo continued today, with the violence seemingly quelled. But tensions are rising in the country ahead of national elections. FSRN's Noel King reports from Cairo.
As many as 20 people were killed and dozens more injured Wednesday when hundreds of people taking part in a sit-in in front of the Defense Ministry were set upon by men in civilian clothes who carried knives and crowbars. The Egyptian army deployed to the streets and managed to calm the violence, but the order to deploy was not given until several hours after the fighting began. A coalition of civil and political groups has called for mass marches on Friday.  Egypt's ruling military council faces scathing criticism of their handling of Wednesday's incident. Today, the military council renewed its pledge to hand over power to civilian rule after a presidential election that is scheduled to begin on May 23. Egypt's political process is in disarray.  Three leading presidential hopefuls have been referred to the general prosecutor. Amr Moussa, Mohammed Morsi and Abdel Moneim Aboul Fotouh are accused of campaigning on college campuses – a violation of campaign law. Noel King, FSRN, Cairo.
Syrian government forces attack students at Aleppo university
Government forces in Syria have raided a university in Aleppo.  International media reports that at least four students have been killed and dozens more injured or arrested. Anti-government protests by students began Wednesday evening. Unknown armed militants massacre market in Nigeria Gunmen have killed dozens of people in an attack on a cattle market in northeastern Nigeria.  The region is the stronghold of the Islamist group Boko Haram, but it is still unclear if the militants are behind today's massacre. FSRN's Sam Olukoya reports from Lagos.
Although the police put the death toll at 34, hospital workers say they have received as many as 56 corpses and they suspect the number dead could be higher. The killings occurred in a cattle market in the town of Potiskum where gunmen attacked traders with guns and explosives.  The gunmen stole several cows. The identity of the attackers remains unclear. But some people say the Islamist group Boko Haram might be responsible because it has in the past adopted similar methods of using explosives and guns. Although it is fighting for the imposition of Islamic law in Nigeria, Boko Haram is suspected to be behind some major robberies which a member of the group said were necessary to fund its activities. Sam Olukoya FSRN, Lagos.
Indian Maoists release government official
In a follow-up to FSRN coverage, Maoist militants in India today released the high level government official taken hostage last month.  From India, FSRN's Bismillah Geelani reports.
The Maoists handed over District Collector Alex Paul Menon to mediators on Thursday afternoon. The release happened in a forest of India's central Chattisgrah state, where the rebels have been fighting for tribal rights for decades. The Communists kidnapped Menon last month after an armed encounter that left his two security guards dead. The rebels had initially demanded the release of imprisoned Maoist in exchange for freeing their hostage.  They also pushed for the halt to ongoing anti-Maoist military operations. While the government did not release any prisoners, it has agreed to set up a committee that would review the cases of all jailed Maoists. Bismillah Geelnai, FSRN, New Delhi.
California student forgotten in cell by DEA plans suit
A UC San Diego student arrested in a federal DEA raid on April 21 plans to sue the agency for $20 million dollars after he was left in a cell without food, water and bathroom facilities for five days. Daniel Chong is now out of the hospital after several days' treatment. Chong's lawyer spoke to NBCSanDiego. "If I were to tell you in Abu Ghraib, somebody had been locked up in a cell for 4.5 or 5 days with food or water, we would be shocked that even people suspected of terrorism has been given such treatment." The DEA has apologized to Chong and promised an investigation into the incident.
Georgia and Kansas further crack down on reproductive rights
The Kansas legislature has passed a bill allowing pharmacists and clinic workers to refuse to prescribe or sell any drug they "reasonably believe" will end a pregnancy for reasons of conscience. Critics argue this could be used to block birth control, and possibly even chemotherapy, according to the Kansas City Star. The bill now goes to the governor, who is expected to sign. In Georgia, the Governor signed a bill banning most late-term abortions. On Wednesday, Governor Nathan Deal also approved a law making involvement in assisted suicide a felony offense.
FEATURES
Verizon deal with cable companies criticized as workers protest shareholder meeting
Today Verizon is holding its annual shareholders meeting in Hunstsville, Alabama and workers and consumers are marching outside the company's headquarters and at centers around the country, protesting tax dodging, labor abuses and donations to controversial political groups. They're also calling attention to a deal in the works between Verizon and the nation's biggest cable companies. The Federal Communications Commission could approve the deal, which many groups call anti-competitive, in the coming weeks. FSRN's Alice Ollstein has the details, in Washington, D.C.
Lakota people urge protection of sovereignty and treaty rights during UN visit
A United Nations Special Rapporteur is wrapping up a twelve-day visit to Native American communities in the United States this week. Special Rapporteur James Anaya's trip is the first time an independent expert from the UN Human Rights Council is reporting on indigenous rights in the US, according to the UN. Anaya said he is assessing the US compliance with the UN Declaration on the Rights of Indigenous Peoples, including the status of treaties, cultural preservation and access to health and education services. One of the communities he visited was the Lakota people in South Dakota. Debra White Plume is a long time activist of the Oglala Lakota Nation and a lead plaintiff challenging uranium mining on tribal land. FSRN's Salim Rizvi sat down with Debra White Plume to talk about the issues in her community.
At Libertarian Party convention, candidates push limited government and eye larger national presence
In Las Vegas this week, the Libertarian Party is holding its national convention to choose presidential and vice presidential nominees and finalize the party's platform. It's the fortieth year for the political party and organizers are hoping to seize on the excitement of an election year. But as candidates seek to siphon voters from both the Democratic and Republican parties, they walk a delicate balance of pushing for smaller government and personal liberties and presenting an alternative view that can appeal to a wide base.  FSRN's Leilani Albano reports.
As need rises, Pennsylvania cuts back on food stamp assistance
The nation's food stamp program feeds an estimated 46 million people, an increase of 70 percent over the last five years. But Republicans want to significantly cut funding for the safety net, including proposing billions in cuts in the 2013 budget. While that faces challenges from Democrats in Congress, some efforts are succeeding in curtailing food stamps on the local level. From Philadelphia, FSRN's Mathew Petrillo reports.
Authorities in Saudi Arabia use terrorism court to charge activists and silence dissent
In Saudi Arabia, authorities are using a special court to bring charges against activists and to suppress dissent. The Specialized Criminal Court was created to prosecute terrorist suspects but it is increasingly being used against activists who are critical of government policies or have advocated for human rights. In April, the founder of a human rights organization who waged a hunger strike and a cleric who posted a video online that called for an end to arbitrary detentions were both sentenced to prison terms and other cases are ongoing. For more, we're joined by Christoph Wilcke, senior Middle East researcher at Human Rights Watch. He's been monitoring the courts in Saudi Arabia and joins us from Munich, Germany.