November 20, 2012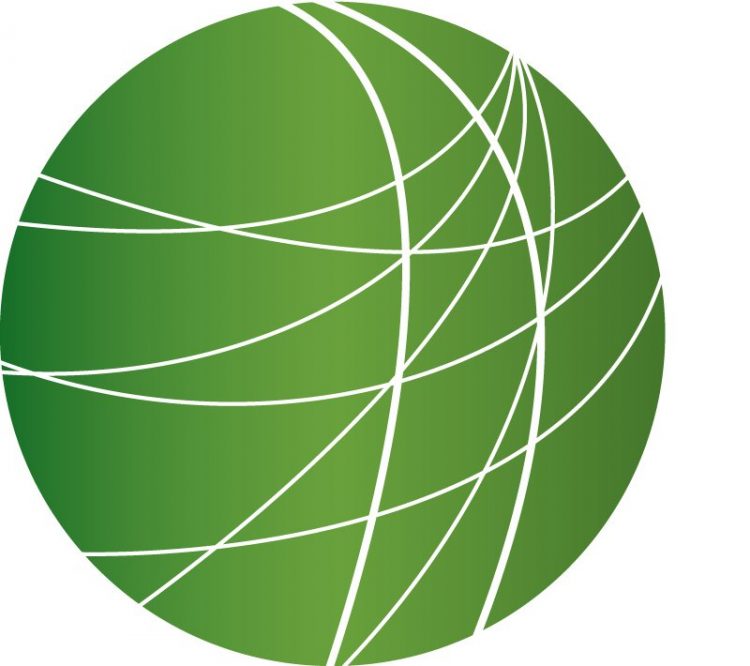 Mothers, children join protesters in West Bank as Israel continues airstrikes on Gaza
Peace advocates call for end to arms transfers to Hamas and Israel, highlight US role in conflict
As Obama visits Southeast Asia, activists draw attention to human rights, trade deal in region
HEADLINES
FARC implements temporary ceasefire during peace talks; Colombia doesn't respond in kind
A unilateral ceasefire took effect today in Colombia as members of the country's oldest rebel group meets with government representatives. Shannon Young has the details.
As part of peace talks with the government, Colombia's FARC rebels implemented a two month long unilateral ceasefire at midnight. The two sides are meeting behind closed doors until next Wednesday. The FARC has promised to halt all attacks on military and security forces through January 20th. Colombia's government has stated it will not consider a ceasefire until an agreement is reached. Negotiators from both sides are in Havana this week to discuss agrarian development. The issue of land is at the root of the decades-long armed conflict in Colombia and is the first item on a five point agenda for the peace talks. It may also be one of the most difficult points on which to reach an agreement. In a press conference last month in Norway, the FARC negotiating team strongly criticized the Colombian government's economic development model with respect to land use – a model government negotiators say is not on the table for discussion. Shannon Young, FSRN.
Major Argentine unions on one-day strike calling for increased minimum wage and benefits
Two of Argentina's biggest labor unions called a national strike today, demanding an increased minimum wage, higher retirement payments, lower taxes and more protection for workers injured on the job.  Eilís O'Neill reports from Buenos Aires.
The streets of Buenos Aires are quiet. Banks are closed; no commercial flights are taking off; and, since truck drivers are striking, no trash will be picked up, no ATMs will be refilled, and no gas or newspapers will be delivered today. Julio Masera, the press secretary for the Confederation of Argentine Workers, says he and other union members spent the morning blocking one hundred sixty freeways, streets, and bridges throughout the country.
"We're asking for a minimum wage, retirement payments, and unemployment benefits that allow people to cover the basic costs of living."
Masera considers the strike a success because of widespread participation, though it remains to be seen if the government will give in to the unions' demands. If the government refuses to raise minimum wage, Masera says his union will plan another action, such as a protest, in December. Eilís O'Neill, FSRN, Buenos Aires.
Key DR Congo town taken by rebels; tens of thousands of civilians flee
Rebels in the Democratic Republic of Congo took over a strategic city in North Kivu Province today and occupied the airport. The streets of  the provincial capitol, Goma, were quiet this afternoon as members of the  Rwanda-backed M23 movement moved through the city unchallenged by either government forces or UN troops.  Yesterday, widespread panic preceded a mass exodus of the city center and of surrounding camps. UN Radio's Patrick Maigua reports.
UN aid agencies say the fighting has complicated humanitarian operations as aid workers have also been targeted. The fighting has displaced up to 60,000 people who were living at Kanyaruchinya IDP camp some ten kilometers from Goma. Adrian Edwards is from the UN Refugee agency UNHCR.
"Many humanitarian activities have been suspended because of the security situation. Since the beginning of this year, renewed conflict in these two regions has exacerbated an already dire humanitarian situation and uprooted close to 650,000 people."
The United Nations estimates that there are over 1.6 million internally displaced persons in Eastern DR Congo as a result of fighting between the national army and rebel groups in the region. Patrick Maigua United Nations Radio Geneva.

Locals fight back as Kenyan troops crack down on residents in town along Somali border
Security forces unleashed violence on residents in a Kenyan town near the Somali border for the second day in a row. At least one person is dead; nearly 50 others injures. John Bwakali reports.
The army crackdown in Garissa came after three soldiers were shot and killed by unknown gunmen yesterday. But security forces met fierce resistance from local residents. Several businesses  were looted and a market burnt down. One local school official says that students were shot while in class. Mohamed Shidiye, a local member of parliament  called on the government to halt the military operation.
"We want our people to be left in peace. We are not supporting al Shabaab, we are citizens of this country. Its like a tribal war. Any Somali is being beaten left, right and center. We are saying this must stop.
Garissa, a town bordering Somalia has experienced  several al Shabaab attacks in recent months. This is the first time the military has been called in, leading to the backlash from Kenyan Somali leaders who see the military's involvement as both unconstitutional and an undue use of force. John Bwakali, FSRN, Nairobi.
International Transgender Day of Remembrance: November 20, 2012
The Canadian province of Nova Scotia added gender identity and expression to the list of grounds on which citizens are legally protected from discrimination today. The move comes on International Transgender Day of Remembrance. Events and vigils are scheduled around the US and around the globe. According to the Trans Murder Monitoring Project, more than 250 people were killed in past 12 months because of their gender identity or perceived identity. Information on vigils is at TransgenderDOR.com.
FEATURES
Mothers, children join protesters in West Bank as Israel continues airstrikes on Gaza
Today, Israeli forces continued to target Gaza with airstrikes. F16 jets shelled densely populated neighborhoods, sending plumes of black smoke into the sky. An FSRN reporter on the ground in the Maghazi area of Gaza City reported ongoing shelling and frightened residents taking cover inside buildings.  Palestinian Health Ministry updated the death toll today to at least 112 people, almost half of whom are civilians and nearly 20 children.  According to Haaretz, only six of those killed can be confirmed as members of militant groups.  Egyptian President Mohammed Morsi indicated that Israel would end airstikes today, according to the BBC. A Hamas official in Cairo told Reuters that hostilities would end at midnight, but a formal ceasefire has not yet been announced as we go to air.  In the West Bank, Palestinians protested in solidarity with Gazans. Israeli soldiers used tear gas, chemical water and live ammunition to counter stone throwing youth protesting for the sixth day in row. Two civilians were killed in those clashes so far. FSRN's Ghassan Bannoura reports.
Peace advocates call for end to arms transfers to Hamas and Israel, highlight US role in conflict
As more nations and international groups call for diplomacy between Israel and Gaza, US Secretary of State Hillary Clinton is heading to the region today hoping to negotiate an end to the week-long violence that has claimed many civilian lives. But Amnesty International and other peace advocates are concerned that ongoing military aid to Israel and recently passed pro-Israel Congressional resolutions undermine the negotiating role of the US. They're calling for an immediate end to all arms transfers to both Hamas and Israel, and the monitoring and investigation of war crimes committed by both sides. FSRN's Alice Ollstein has more.
As Obama visits Southeast Asia, activists draw attention to human rights, trade deal in region
Today, leaders of 16 Asian nations gathered in Phnom Penh, Cambodia for a final day of talks on trade, security and territorial disputes.  US President Barack Obama also joined the meeting. He urged more support for a regional trade deal, called the Transpacific Partnership, or TPP.  Some experts say that Obama's push to develop trade relations with China's neighbors may be part of a strategy to develop a U.S.-influenced trading bloc in the region that could reign in China's growing influence.  US officials travelling with Obama said Japan had expressed interest in joining talks on the deal. On Sunday, Thailand's prime minister said the country would join negotiations, but the trade deal also drew protesters in Thailand who gathered at the airport. And the extensive trade pact has drawn criticism from watchdog groups who say it could weaken environmental, labor and consumer protection laws. Arthur Stamoulis is director of the Citizens Trade Campaign. He said the deal would undercut safeguards in the Asia region.
"The TPP is about setting the rules of the game for trade and investment throughout the Pacific Rim and by extension for the rest of the world. And unlike many countries the US agenda is not so much about a national agenda as a corporate agenda. It's about handing a schmorsgasbord of new rights and privileges and powers to corporate interest groups."
Finding out the content of the trade deal has been a challenge, says Stamoulis, as much of the negotiations have taken place behind closed doors. But through leaked documents, the watchdog group has found that the proposed deal covers a range of important issues, such as access to pharmaceuticals and labor regulations.
"What we know comes from a handful of documents that Citizens Trade Campaign were the first to publish showing that the US is pushing a radical big pharma program of expanding drug patents, beyond the 20 years, that they're expanding NAFTA's infamous state program which would grant individual corporations virtually any new law, regulation or even court decision that negatively affects their expectation of profits and challenge them through a process that circumvents judicial systems, primarily through a World Bank tribunal."
According to the documents, oil and energy companies are also pushing to ease restrictions to hydraulic fracturing, or fracking, in Asia.  The Office of the US trade representative said the agreement would make the regulatory systems of TPP countries "more compatible so US companies can operate more seamlessly." The next talks on the deal, according to the trade office, will take place in New Zealand in the first week of December.  During President Obama's visit to Cambodia, human rights groups also called on the US to condemn abuses under the leadership of Hun Sen, a former Khmer Rouge leader and current prime minister.  According to Human Rights Watch, more than 300 people have been killed in politically motivated attacks in the country since 1991. Ahead of Obama's visit to Cambodia, the advocacy group released a report.  Brad Adams, director of Human Rights Watch's Asia Division, is the author of the report. He spoke to FSRN about the record of Prime Minister Hun Sen.
In China, President Xi Jinping begins leadership transition
This week US President Barack Obama also met with China's Premier Wen Jibao. Trade and political rights remain an issue between the two countries.  Last week President Xi Jinping took the reins of the world's most populous country. China is currently the world's second-largest economy and the global manufacturing hub for electronic goods that keeps prices low for international consumers.  For ten years its economy grew by 400 percent – and so have inequality and regional unrest. Some experts estimate that as many as tens of thousands of protests spring up  in China each year. Recently, China has been tussling with the U.S. and Canada over trade issues. Last year the WTO upheld U.S. tariffs on Chinese-made tires, and the Canadian government has been reluctant to allow a Chinese state-owned energy company to take over Canadian petroleum producer Nexen.  Many people are watching and waiting to see if China's new leader will uphold the status quo or challenge corruption and politics as usual.  FSRN's Danny Wood spoke with Peter Kwong, a professor of Asian American studies at Hunter College. His article, "China's Shaky Leadership Transition," recently ran in The Nation magazine.