July 26, 2012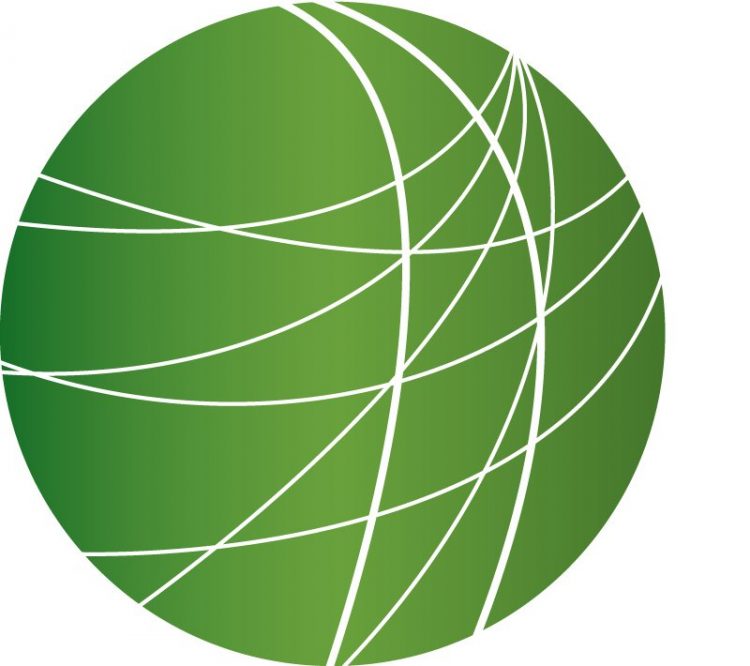 New York police violated international law in crackdown on Occupy, report finds
Consumer and environmental groups warn that more power for biotech giants threatens small farmers
Disability rights advocates launch boycott of hotels over limited access to pools
Families of Georgia prisoners on hunger strike say they've been cut off from visits
After six decades, Chakma in India make gains in fight for citizenship
HEADLINES
Bhopal survivors protest Dow sponsorship of London Olympics
Tomorrow the Olympics begin in London, and one of the major corporate sponsors is Dow Chemical. This is not sitting well with survivors of India's Bhopal gas disaster. Dow now owns the company that was responsible for the 1984 leak, which killed thousands of local residents. Activists have been calling on the Olympic Committee to drop Dow as a sponsor, without luck, and today they've organized an event to draw attention to the plight of the community.  FSRN's Shuriah Niazi reports from Bhopal.
A day ahead of the London Games, five organizations of Bhopal gas disaster survivors in India jointly organized the "Bhopal Special Olympics" in protest of the sponsorship by Dow Chemical.  Dow is the present owner of Union Carbide, which owned the plant in Bhopal.  Local residents say Union Carbide did not fully clean up or compensate local residents after the disaster and are now looking to Dow to finish the job.  But Dow has continued to evade civil, criminal and environmental liabilities inherited from Union Carbide. The Bhopal Special Olympics was held in a stadium right behind the abandoned Union Carbide factory.  Children affected by the contamination, many bound to wheelchairs, took part in various events including crab race, 25 meters sprint and assisted walking.  Contrary to the opening ceremony at the London Olympics that is expected to highlight British national pride, the Bhopal Special Olympics opened with songs and dances drawing attention to issues that demonstrate a darker side of the Olympic Games. Shuriah Niazi, FSRN, Bhopal.
Clean-up continues in flood-ravaged Beijing
Clean-up efforts continue in Beijing, after mass floods swept through the city last weekend when as much 16 inches of rain fell in a short period of time in the region. Today the Chinese government announced the death toll at 77, dozens higher than reported earlier in the week.  Reports estimate that 60,000 homes were damaged in the high water. Yesterday, following widespread criticism of how local officials were handling the situation, the mayor of China's capital resigned.
Senegal agrees to try former president of Chad for war crimes
After an order from the International Criminal Court last week, Senegal is moving ahead with plans to bring former Chadian President Hissene Habre to trial for crimes against humanity. Representatives from the African Union and the Government of Senegal have proposed the formation of a special court in Dakar.  Habre, who has been referred to as "Africa's Pinochet," is accused of killing hundreds of thousands of people, and has been living in Senegal for decades. FSRN's Alpha Jallow Reports from Dakar.
It is now clear that former Chadian President Hissene Habre is not likely to be extradited to the International Criminal Court in Belgium, following an agreement between Senegalese President Macky Sall and the African Union to try him in Senegal. Four days of intensive talks resulted in a draft agreement to create a special court. According to Senegal's Director of Justice, the court will handle instruction, investigations, trials and appeals and will consist of mainly Senegalese and other African judges.  The proposal is still awaiting final approval. President Sall recently reiterated his commitment to put Habre on trial rather than extraditing him to The Hague.  Meanwhile some civil society groups in Senegal say this is a gross violation of Habre's rights as a refugee in the country. The former Chadian President was overthrown in 1990 and has spent more than twenty years in Senegal living a free life. Alpha Jallow, FSRN, Dakar, Senegal.
House approves Audit the Fed bill
The US Senate approved an extension to tax cuts yesterday that would maintain the current tax rate for middle and working class Americans.  The Senate version of the legislation will allow taxes to increase for the wealthiest. It passed 51-48. The bill will likely not gain any traction in the Republican-led House. But the House did pass the "Audit the Fed" legislation. The bill, whose primary sponsor is Ron Paul, would lead to an audit of the Federal Reserve.  The Federal Reserve Transparency Act has support from many Democrats, including Dennis Kucinich. "We're saying, oh, don't go into the Fed, it'll be political.  Yes it's political. We have unemployment because of politics. We have people losing their homes because of politics. We have banks getting uncalculated amounts of money from the Federal Reserve and we don't even know about it. Meanwhile people can't get a loan to keep their home or keep their business.
Audit the fed? You bet we should audit the fed. We have to have accountability." The Senate is not expected to support the legislation.
Final section of barbed-wire fence being removed from Oregon antelope reserve
This weekend a milestone is expected in the movement to reopen the American West to migratory mammals. On the Hart Mountain National Antelope Refuge in Oregon, the last sections of hundreds of miles of barbed wire fence will be removed. Volunteers have been working for nearly 20 years to take down 275 miles of fence.  The wires and posts are left over from days when cattle grazed in the area, but Refuge Manager Jeff Mackay says it's been a hazard to antelope. "They're here on the summer range, so they need to be able to move off the refuge in winter when our conditions up here are just much too harsh for them. And we remove the fences to allow these animals to move freely across the refuge, where they want to, for feed and water." The final volunteer push begins began today on the nearly 300,000 acre reserve in eastern Oregon. Initiatives to remove old barbed-wire fences from natural areas are ongoing across the West.
FEATURES
New York police violated international law in crackdown on Occupy, report finds
Cities and police departments are under more scrutiny for violence used against occupy protesters. A new report says New York police violated international law by using aggressive and  excessive force. The report is the first in a nationwide investigation from the Protest and Assembly Rights Project, researched by civil liberties and human rights experts at seven law clinics  across the US. It calls for an independent investigation into the incidents documented, which include arbitrary arrests, late night raids, the improper use of batons and chemical sprays, and failures to ensure accountability. The findings have also been submitted to the US Department of Justice and the United Nations. For more, we're joined by Katherine Glenn, Adjunct  Professor of Law at Fordham Law School and co-author of the report.
To view the full report: http://www.chrgj.org/projects/suppressingprotest.pdf
Consumer and environmental groups warn that more power for biotech giants threatens small farmers
As lawmakers in Congress continue to debate funding for farmers and agriculture, consumer and environmental groups are raising concerns about measures that put more power in the hands of biotech giants, like Monsanto, Dow Chemical and Bayer Cropscience. Opponents say sustainable farmers, public health and the environment could be at risk. FSRN's Vic Bedoian has more.
Disability rights advocates launch boycott of hotels over limited access to pools
Today marks the 22nd anniversary of the Americans with Disabilities Act, the landmark civil rights legislation that established protections against discrimination and accessibility requirements for transportation, workplaces and accommodations. While progress has been made over the last two decades, challenges remain. Nearly five million people with disabilities live below the poverty line and just over 20 percent participate in the labor force. Accessibility is also still an issue. Rights advocates are highlighting resistance by the hotel industry to delay installing lifts in swimming pools that assist people with disabilities in accessing the water. Mark Perriello is president of the American Association of People with Disabilities, one of the groups that just launched a boycott against hotels, including Marriott, Kimpton, and Comfort Suites. "The hotel industry led by its trade assocations pressured the Department of Justice, pressured Congress to delay and revise its rule requiring fully accessible fixed pool lifts and lobbied Congress to cut an exemption out of the ADA or stop the civil rights division from doing its job." Perriello says the American Hotel & Lodging Association and the Asian American Hotel Owners Association have been involved in lobbying Congress and pressured the DOJ to delay implementation of the pool lift requirement to 2013. Some hotels with less-accessible portable lifts were grandfathered in. "People with disabilities are already getting less than what we paid for. When you go to a hotel with a pool you can't use because the owners didn't install a lift, they don't give you a discount. They just give you less than what you paid for. So we're saying no. No you can't have my money to lobby against me and no I won't be a second-class customer." Colleen Kelly Starkloff is co-director of the Starkloff Disability Institute. She said the issue affects her personally, as it prevented her late husband from fully accessing hotel amenities with his family. "We travelled all over this country. Many of our trips were car trips, but always our end destinations required that we stay at hotels or motels. At no time was my husband able to get into the pool with our kids. He had to sit next to the pool on the pool deck watching our kids playing in the water and sometimes I'd get in with them, sometimes I'd sit on the pool deck to be next to my husband. But at no time could he enjoy the full opportunities that the hotel or motel offered to the rest of the guests." Starkloff and other disability rights groups say complying with ADA also makes business sense, as many disability conferences are held at hotels across the country. The groups are highlighting the hotels that do have accessible pools and urging people to take their business there.
Families of Georgia prisoners on hunger strike say they've been cut off from visits
In Georgia, prisoners continue a hunger strike that started in June. They're protesting inhumane conditions, including prolonged solitary confinement. It's the same prison where one of the largest prisoner work strikes in US history took place in 2010 and where Troy Davis was executed. FSRN's Sacajawea Hall brings us this update.
After six decades, Chakma in India make gains in fight for citizenship
In India, the Chakma people of Arunachal Pradesh state have been fighting for citizenship for more than six decades. They fled Bangladesh in the 1960s — now there are more than 60 thousand Chakmas in the state. This year India's national government seems likely to finally grant some of them citizenship – but challenges remain. FSRN's Gayatri Parameswaran and Felix Gaedtke met the Chakmas to hear their stories.