June 21, 2012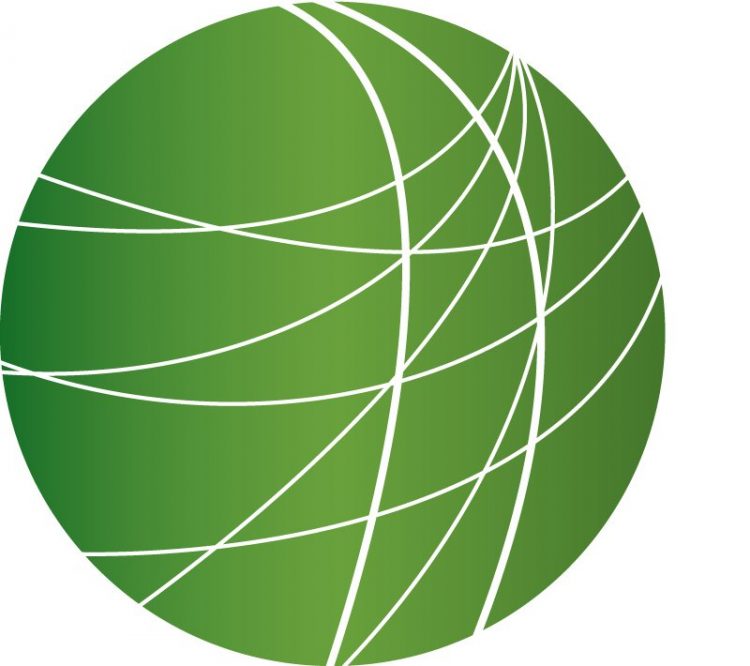 Supreme Court rules on union dues, drug sentencing, courtroom rights and TV indecency
Obama Administration withholds information on targeted killing program, citing security
In Nigeria, electronic waste harms environment and workers
Russian courts block efforts to investigate election fraud
Nations at Turkey conference cite slow progress in nuclear disarmament
HEADLINES
CIA Arming Syrian Rebels; NYT Report
CIA agents based in southern Turkey have been cooperating with and arming rebels in Syria, according to a report published in today's New York Times. The Obama administration denies it is supplying weapons to Syrian fighters, but the Times reports US operatives are vetting groups engaged in armed opposition within Syria and may even be providing advanced tactical intelligence. The White House has not ruled out that Turkey may be supplying weaponry to Syrian resistance fighters. Turkey is one of the world's largest recipients of US military aid.
Congressional Probe into Gunrunning Descends into Partisan Finger-pointing
A congressional investigation into the controversial "Fast and Furious" program has turned into mutual accusations of partisan posturing and stonewalling on Capitol Hill. A Republican-led congressional oversight committee voted along party lines yesterday to declare Attorney General Eric Holder in contempt of Congress. Holder has refused to hand over documents related to an ATF program which allowed weapons to be illegally trafficked into Mexico under the pretext of conducting a broader investigation into the criminal organizations purchasing the firearms. President Obama has asserted executive privilege over the documents in question. The ATF's so-called "gunwalking" programs began during the presidency of George W. Bush. Most of the traceable weapons found at crime scenes in Mexico trace back to retail sales in the US.
Judge Rules New Orleans Teachers Wrongfully Dismissed Post-Katrina
A judge has ruled in favor of a class action lawsuit brought by New Orleans public school system employees who were fired en masse in 2005. Zoe Sullivan has more.
Around 7000 New Orleans public school employees were dismissed in the wake of the massive flood caused by Hurricane Katrina. Judge Ethel Simms Julien ruled Wednesday that the Orleans Parish School Board wrongfully fired the seven employees who took their case to court in a long-running class action lawsuit. Her ruling awarded than $1 million in damages to the 7 plaintiffs and set a legal precedent which could open the local and state school boards up to further lawsuits from the thousands of others who lost their jobs at the same time. Over half of the city's public school students are now enrolled in charter schools run by private or non-profit entities. Many education reform activists point to New Orleans as a test case of overhauling a city's public education system. The defendants have not yet indicated if they plan to appeal the ruling. Zoe Sullivan, FSRN, New Orleans.
New Haven Hands Control of School to Teachers Union
A New Haven high school will become the first in Connecticut and one of the first in the nation to be run by a teachers' union, as part of the city's ongoing school reform efforts. Melinda Tuhus reports.
In the process of a school turnaround, all teachers must submit their resignations and re-apply if they want to stay when the school reopens under new management. What makes HSC's case unique is that the New Haven Federation of Teachers will be able to decide which teachers to re-hire. The staff not chosen will be re-assigned to other schools in the district. New Haven Federation of Teachers President Dave Cicarella said the students who return in the fall will also notice other changes like the new school theme of law and social justice and several new course offerings. New Haven, as one of the 30 lowest-performing districts in the state, may be invited to apply for up to $2 million in additional state funding as part of Connecticut's just-passed education reform initiative. Mayo and Cicarella said if New Haven is chosen, the funds will go to HSC. Melinda Tuhus, FSRN, New Haven.
Uruguay Unveils Proposal for Government Regulated Marijuana Production and Distribution
The government of Uruguay is considering a plan to legalize marijuana. Under the proposal, the national government would directly supply marijuana to registered consumers. At least one official has said the supplies for the dispensaries would come from government regulated farms so as to avoid criminal organizations or unregulated production which could cause friction with neighboring countries. If approved, the national scale plan would be the first of its kind in the world.
FEATURES
Supreme Court rules on union dues, drug sentencing, courtroom rights and TV indecency
The US Supreme Court issued four opinions today, weighing in on the constitutionality of union dues, drug sentencing disparities, courtroom rights and television indecency laws. In Southern Union Company vs. the US, the Court said only a jury can impose a higher penalty on a criminal defendant. The Justices issued a much narrower ruling than expected in the case FCC vs. Fox, leaving the issues of free speech and censorship untouched, and instead saying the FCC didn't properly define its rules against swearing and nudity until after fining the Fox Network for breaking them. The Court also waded into the debates over labor rights and the increasingly criticized War on Drugs with its opinions in Knox vs. SEIU and Dorsey vs. the US. On Capitol Hill, FSRN's Alice Ollstein has more.
Obama Administration withholds information on targeted killing program, citing security
The Obama Administration has refused to disclose information related to its targeted killing program, saying that the documents sought through a Freedom of Information Act request are classified and must remain secret. In a court filing late Wednesday in response to a FOIA request from the American Civil Liberties Union and the New York Times, the Justice Department said the release of details of the program could harm counterterrorism efforts, even though administration officials have spoken of the program publicly and information has been leaked to the press. According to the London-based Bureau of Investigative Journalism, the US government has launched approximately 400 strikes or secret military operations during the past decade in Pakistan, Yemen and Somalia. For more on the latest we're joined by Nathan Westler, national security fellow at the ACLU. He joins us from New York.
In Nigeria, electronic waste harms environment and workers
In Brazil, delegates at the UN Conference on Sustainable Development continued talks today, addressing the world's decreasing biodiversity, the promotion of green jobs and renewable energy projects. Some activists have criticized the official agenda for its top down approach and on Wednesday, the official start of the summit, thousands packed the streets of Rio De Janeiro as part of a People's Summit. Indigenous leaders, women advocates, youth and community groups from across the world demanded stronger action from world leaders and a greater say in the process. Also on Wednesday,  Seventeen-year-old Brittany Trilford of New Zealand demanded action in an address to delegates. "I am hear to fight for my future. That's why I'm here. And I would like to end today by asking you to consider why you're here and what you can do. Are you here to save face? Or are you here to save us?" One of the main objectives of the Rio+20 Conference is to ensure environmental protection through the creation of green jobs with low carbon emissions. That could offer greater opportunity in places like Nigeria, where thousands of unemployed people make a living by recycling electronic waste through burning. The process which leads to greenhouse gas emissions has negative consequences for the environment and human health. The e-waste includes items like computers, mobile phones and television sets and IS OFTEN exported illegally from developed countries to Africa. FSRN's Sam Olukoya reports from Lagos.
Russian courts block efforts to investigate election fraud
Today Russia's President Vladimir Putin said that the country should move toward direct democracy and proposed a new program where a legal initiative that gets 100,000 signatures online will be reviewed by the legislature. Putin spoke at the International Economic Forum in St. Petersburg. He told the forum that the government will begin a formal dialogue with the opposition and also acknowledged the large protests that have marked his return to the presidency. But lower courts have refused to review any of the evidence of voting irregularities from election observers in the presidential election in March. The election observers say the rejection of their claims is unconstitutional and shows political bias by the courts. FSRN's Ekaterina Danilova reports.
Nations at Turkey conference cite slow progress in nuclear disarmament
As advocates continue a push for election reforms in Russia, diplomats from 10 industrial nations recently met in Turkey to reaffirm their country's commitment to global nuclear disarmament. The Istanbul Declaration expressed deep concern and frustration with the stalled efforts of disarmament which date back to the 1960s. FSRN's Jacob Resneck reports.