June 28, 2012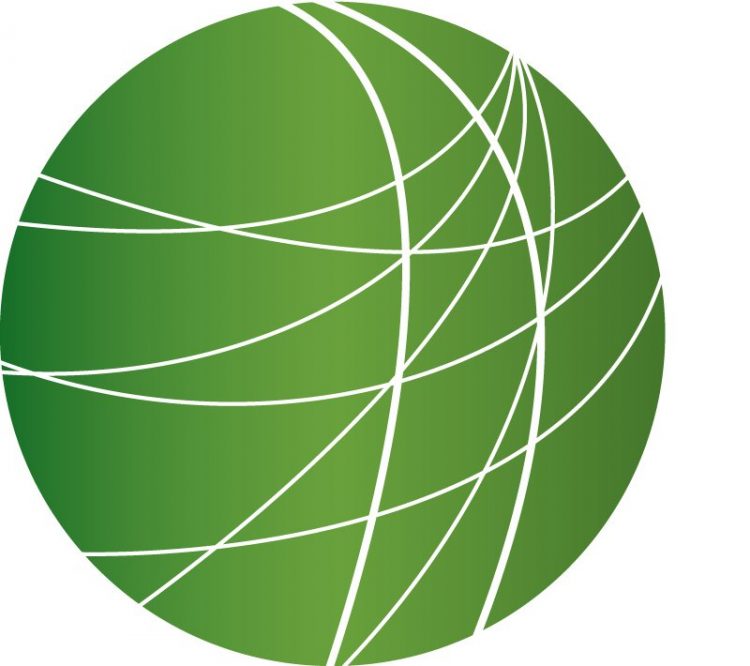 Supreme Court upholds healthcare law as advocates continue call for single payer system
House votes to hold Attorney General Holder in contempt as lawmakers walk out in protest
Advocates push for ammo to be covered in upcoming global arms treaty
Honduran scholars call on US to cease support for military and police
HEADLINES
High Court upholds individual health insurance mandate
The US Supreme Court upheld a major section of President Obama's health care legislation today. The court said the individual mandate is constitutional because the penalty fee associated with it is tantamount to a tax. The court also ruled on the pending Medicaid expansion, saying states could refuse to take the additional federal dollars – and the new rules accompanying them – and continue with their current level of funding and service.
Ecuador's President agrees to pull troops from the School of the American (WHINSEC)
Following up on a story we covered yesterday… Ecuadorian President Rafael Correa has pledged to stop sending troops to the Western Hemisphere Institute of Security Cooperation, or the School of the Americas, in United States. Yesterday, activists with School of the Americas Watch met with the President in Quito. SOA Watch founder Father Roy Bourgeois headed that delegation. "For us, it was a very historic moment. And we go back with new energy. I think this will really energize our movement. This will pump new life into the struggle. Because we've been at this a long time." Venezuela, Uruguay, Argentina and Bolivia have also pulled out of the School of the Americas. The SOA Watch delegation will next head to Nicaragua where they hope achieve a similar result.
Senegalese candidates appeal to urban poor with promises of jobs and health care
Senegalese voters go to the polls this weekend for legislative elections, the first since troubled Presidential polls earlier this year led to protests and mass violence. Things are calmer this time around, and as campaigning draws to a close, many political parties and coalitions have been appealing to residents in the capital's impoverished suburbs, where much of the country's electorate lives. Alpha Jallow reports from Dakar.
After crisscrossing the country for more than three weeks, many of the political parties are now hitting the suburbs of Dakar where they are campaigning on different political platforms. Many are promising work for the hundreds of jobless youth in the most populated and poverty-stricken areas. The coalition of the ruling party Benno Bokko Yakarr addressed a large meeting in the Geudiawaye suburb Wednesday, where they promised women access to credit facilities and better health care services. Last weekend, soldiers and police cast their ballots.  But average turnout was relatively poor compared to the Presidential election earlier this year. On Sunday, more than six million registered voters are expected to cast ballots for the one hundred fifty seats in the National Assembly. Alpha Jallow, FSRN Dakar, Senegal.
International court drops one genocide charge against former Serb leader Radovan Koradzic
The International Criminal Court cleared former Serb leader Radovan Koradzic on one of the two charges of genocide today. The judge cited not enough evidence to prosecute Koradzic for the widespread killings of Muslims and Croatians in several Bosnian towns during the 1990s war, according to the AP. But the genocide charge related to the massacre of 8000 Muslim men and boys in Srebrenica will go forward, in addition to several other war crimes counts.
Federal judge upholds Florida voter roll purge with conditions
A federal judge rejected a request yesterday by the US Department of Justice to block Florida's attempt to purge non-citizens from its voter rolls. The Department says federal law prohibits the removal of voters within 90 days of an election, but the judge says removing non-citizens, even though it's close to Florida's August 14th primary, is okay. Florida Public Radio's Regan McCarthy reports for FSRN.
Judge Robert Hinkle says federal law makes exceptions to the 90 day rule in certain cases, like if a person commits a felony and is no longer legally allowed to vote.  And he says that exception includes non-citizens.  He adds another reason he didn't block Florida's move is because the state has already voluntarily stopped the purge.  Michael Carvin, is the attorney representing the state.  He says officials are no longer using a list of ineligible voters created from driver's license information.  "They're not pursuing the old database, but they're trying to get the accurate database from the Federal government and presumably the federal government will give it to them soon." Judge Hinkle says the driver's license list has too much room for errors, but with a more accurate list, the state can remove non-citizen voters.  Following Wednesday's ruling, state officials are telling local elections supervisors they can start checking voter rolls again, as long as they're careful about the names they remove. The Florida Immigrant Coalition has called the state's attempted voter purge "another effort to intimidate legal immigrants." Florida is still facing two more lawsuits by voting and civil rights groups.  Regan McCarthy, FSRN, Tallahassee.
FEATURES
Supreme Court upholds healthcare law as advocates continue call for single payer system
Today, the US Supreme Court ruled that President Barack Obama's healthcare reform law, the Affordable Care Act, can go forward. The court upheld the central tenants of the law, including the individual mandate, but said that state Medicaid expansion is now optional instead of mandatory. Though Democrats, women's health advocates and progressive groups celebrated the decision, others continue to call for a single payer system. FSRN's Alice Ollstein was outside the Supreme Court this morning, and files this report. Nearly lost in the chaos of the health care ruling, the Court also struck down the Stolen Valor Act as unconstitutional. The bill made it a federal crime to lie about having received a military medal, punishable by up to a year in prison. Six of the Justices ruled that even knowingly false statements are a protected form of free speech.
House votes to hold Attorney General Holder in contempt as lawmakers walk out in protest
The House of Representatives voted 255-67 today to hold Attorney General Eric Holder in contempt for refusing to turn over documents related to the government's gun tracking program, known as Fast and Furious.  Dozens of democrats walked out in protest. The program gained attention after US Border Patrol Agent Brian Terry was killed in a clash with gunmen in Arizona in December 2010. Guns recovered at the scene were traced to what's called a "straw purchaser," someone who can legally buy guns, but is suspected of working with cartels. Although the program ended shortly after, investigations have continued and the issue caught more attention when a Phoenix-based agent with the Bureau of Alcohol, Tobacco, Firearms and Explosives, or ATF, said he was ordered to let guns walk. Republican Congressmember Richard Nugent said they have a duty to find out what happened in the death of Brian Terry and denied they had political motivations. "These contempt charges aren't about politics. They aren't about Attorney General Holder or President Obama or anything else but this: a man died serving his country and we have a right to know what the federal government's hand was in that." Democrats say what began as a legitimate investigation has turned into a political stunt. Speaking on the House floor, North Carolina's GK Butterfield said the integrity and legacy of Congress was at risk. "This is an election year witch-hunt. During this 16-month investigation, the committee refused all Democratic requests for witnesses and hearings as well as requests to interview any Bush Administration appointees. Never in our nation's history has the House of Representative voted to hold a sitting attorney general or cabinet member in contempt." Democrats defend the Attorney General, pointing out that he testified before Congress nine times and submitted thousands of documents on the ATF program. But Republicans want the Administration's internal memos and correspondence that were generated after the Republican-led inquiry was launched. Additionally, a six-month long investigation published yesterday in Fortune found that the ATF "never purposefully allowed guns to be illegally trafficked" and that the "public case alleging that (the ATF) walked guns is replete with distortions, errors, partial truths, and even some outright lies." Others accuse Republicans of failing to address the root cause of the problem. Former Attorney General of Puerto Rico Pedro Pierluisi said the real issue is stopping guns from the US getting to Mexico. "The fact is this, Mexico is flooded with guns and most of those guns come from the United States. So instead of proceeding with this unwarranted and ultimately pointless contempt vote, congress should concentrate on the real problem, which is tightening our laws in a matter that is consistent with the 2nd Amendment and Supreme Court law to keep guns out of the hands of the criminals in this country and in Mexico." Joining Pierluisi at a press conference Wednesday was Congressmember Adam Schiff, who said that in the last five years, two-thirds of the nearly 100,000 gun trace requests placed by the Mexican government were linked back to the United States. Schiff is pushing for reform. "There's plenty more that we could do. I've introduced legislation that would crack down on the straw purchasers that are the first step in taking guns out of the legitimate market and putting them into the hands of traffickers and criminals. Despite its central role, straw purchasing is often treated as a paperwork violation by judges, hamstringing the work of and prosecutors and law enforcement." Last week, the National Rifle Association sent a letter to House lawmakers pressuring them to support the contempt vote. According to Open Secrets, the gun lobby has given more than $700,000 to House Republicans in the 2011-2012 election cycle.
Advocates push for ammo to be covered in upcoming global arms treaty
World diplomats will be meeting in New York next week to address the rampant sales of guns and its contribution to violence worldwide. The 193 member states of the United Nations aim to complete a new, legally-binding international Arms Trade Treaty. But critics say one crucial aspect so far has not been covered: the sale and trading of bullets and ammunition. According to Oxfam International, global sales of ammunition are worth more than $4 billion and growing. Many arms are sent to poor countries and enter a cycle of violence, where gun transactions are difficult to track. For more, we're joined by Scott Stedjan, senior policy adviser with Oxfam America. He joins us from Washington DC.
Honduran scholars call on US to cease support for military and police
Today, protesters are rallying in cities across the US to mark the three year anniversary of the coup that removed Honduran president Manuel Zelaya from power. In June 2009, the military-led action was condemned by leaders throughout Latin America, but the US refrained from criticizing the coup and later supported Zelaya's replacement, Porfirio Lobo. Since then killings of landless peasants, activists and media workers have intensified. Now, 40 Honduran scholars, supported by 300 academics from 29 countries, have sent a letter to President Obama demanding the end of U.S. support for Honduran military and police training. The letter also states the war on drugs is not a rationale for supporting a regime that is violently suppressing its own people.  The Real News Network's Paul Jay spoke to Adrienne Pine, author of the book Working Hard, Drinking Hard, ON Violence and Survival in Honduras, and one of the organizers of the petition. You can find a video of this interview on therealnews.com.