November 19, 2012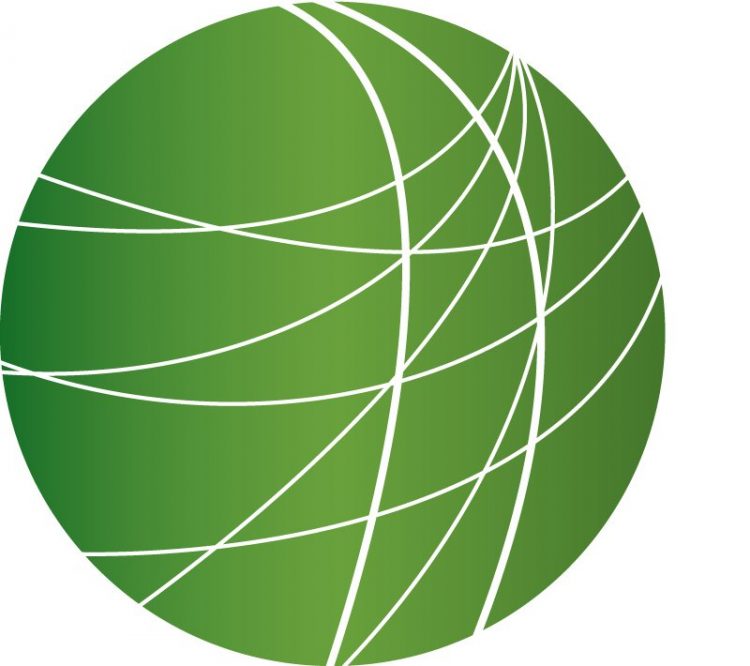 Israeli strikes on Gaza hit homes, media center as assault continues
Protesters block construction of TransCanada Keystone XL Pipeline in eastern Texas
Activists rally in Washington DC, calling for divestment from fossil fuels, rejection of Keystone XL pipeline
HEADLINES
A quarter of the dead in Gaza are children; cease-fire talks ongoing in Cairo
The violence in Gaza continues unabated today. At least 100 are dead in six-days of  heightened violence, with dozens of young children among the dead. Efforts to broker a cease-fire are ongoing  in Cairo where Israeli officials are meeting with Egyptian peace negotiators who in turn are talking to Hamas representatives. UN Secretary General Ban Ki Moon arrived today to participate  in the talks and a peace delegation will travel to Gaza tomorrow. We will have much more from Gaza later in the newscast – stay tuned.
Karzai directs staff to take over Parwan prison at Bagram saying US reneged on commitments
Afghan President Hamid Karzai ordered his staff to reclaim full control of the Parwan detention facility at Bagram airbase today.  President Karzai says the US has reneged on commitments under a deal signed last March. Karzai said that Afghan courts have cleared dozens of men detained at the prison, but the US won't free them. Further,  US troops continue to retain control over hundreds of recent detainees in what  Karzai calls a "serious breach" of their agreement.
Hundreds of Kurdish hunger strikers in Turkish prisons end protest
More than a thousand Kurdish prisoners on hunger strike in Turkey broke their fast over the weekend and Turkey says it will open direct talks with the outlawed PKK militant group. FSRN's Jacob Resneck reports.
On Saturday, jailed PKK leader Abdullah Ocalan called on the hunger strikers to end their action. Many  were immediately hospitalized after 68 days of subsisting on water, vitamins and sugar. The strikers had been demanding an end to solitary confinement of their leader and the right to defend themselves in court using their native tongue. Turkey's parliament will debate a bill allowing Kurdish language in courts, though a deal to ease Ocalan's confinement is unlikely. Turkey's justice ministry announced today the government will resume talks with the PKK as deadly clashes between militants and the military continue almost daily. Hugh Pope of the International Crisis Group in Istanbul says past precedent shows direct talks are effective at stemming the violence.
"The last time that this happened, when there was a serious period of negotiations, the number of people getting killed in southeast Turkey dropped by half – and that's something we really need because in the last year and a half in southeastern Turkey we've had more than 860 people killed."
More than 40,000 have been killed since the early 1980s in a conflict over language rights and political autonomy for Turkey's ethnic Kurds. Jacob Resneck, FSRN, Istanbul.
Obama urges Burma/Myanmar to stop violence and incitement against Rohingya
President Barack Obama arrived in Phnom Phen today for meetings with leaders from the Association of South East Asian Nations – or ASEAN.  He immediately  met with Cambodia's Prime Minister Hun Sen, who  defended his human rights record.  Yesterday, ASEAN leaders agreed to consider human rights in "light of regional and national contexts." Hun Sen defended his record similarly, saying Cambodia has "a unique set of circumstances." On his way east, President Obama stopped in Thailand and Burma – also known as Myanmar. Ron Corben reports.
In a speech at the Yongon University Monday, President Obama threw his support behind reforms of the past year under President Thein Sein. Mr. Obama pressed for national reconciliation, especially in strife torn Western Arakan state where rights groups says up to 200,000 people are in need of relief. The violence has pitted Buddhist against Muslim Rohingya, stateless under decades' old laws. The bloodshed has left dozens killed or injured and hundreds of homes torched.
"Every human being within these borders is a part of your nation's story and you should embrace that; it's not a source of weakness; it's a source of strength."
But opposition leader Aung San Suu Kyi, who met Mr. Obama at her University Avenue residence, warned against the "mirage of success" in the country. Myanmar's military remains powerful, controlling parliament and capable of blocking constitutional reform. Earlier, Myanmar authorities released 51 political prisoners — a move cautiously welcomed by the Thai based Assistance Association for Political Prisoners (AAPP) Burma. U.S. officials have highlighted reforms ranging from release of political prisoners, to press and media reforms, new labor laws to allow the formation of unions and a new foreign investment law. But the U.S. is calling on Myanmar to carry out "deeper reforms" with economic sanctions, while eased, still linger. For FSRN This is Ron Corben in Bangkok.
Communal violence in Nairobi after a grenade attack on a mini-bus kills nine
Unrest continued in a suburb of Nairobi today after an attack on a  mini-bus yesterday killed nine people. John Bwakali is in Nairobi.

Nine people were killed Sunday when an explosive device was thrown into a public mini-bus. At least thirty-four were injured. A suspect was arrested  soon after and is of Somali origin. Ethnic violence then broke out, with Attacks against Kenyans of Somali origin in the neighborhood known as Little Mogadishu. The area Member of Parliament immediately called for the clashes to stop.
"Demonizing and stigmatizing and attacking a particular community, is not going to resolve our problems. We need Christian and Muslim leaders to come together, to work together for peace of our community."
Shops remained closed today and riot police used tear gas to quell angry crowds. The BBC reports that hundreds were arrested. Two other grenade attacks in recent months attributed to al-Shabab have fueled communal tension in the area. John Bwakali, FSRN, Nairobi.
FEATURES
Israeli strikes on Gaza hit homes, media center as assault continues

After six days of bombardment on Gaza by the Israeli military, Gaza's health ministry warns it is running out of medical supplies. Since the start of the military campaign, many of Gaza's 1.6 million residents have been forced to stay inside their homes, and only emergency vehicles and those delivering food or supplies are allowed movement under the siege. Armed groups in Gaza fired more than 100 rockets into southern Israel today, though Israeli police reported no casualties, according to Reuters. Yesterday and today, the Israeli army fired missiles into buildings in Gaza city that house local and international news agencies. On both days it attacked Al Shuruq – where Palestinian agencies, Britain's Sky News and Saudi-owned Al-Arabiya channel have offices. Israeli government spokespeople say the military was targeting Islamic jihad fighters who were in the building. FSRN's Rami Almeghari  has more from Gaza.
Protesters block construction of TransCanada Keystone XL Pipeline in eastern Texas
In eastern Texas today protesters blocked construction of the southern leg of the TransCanada Keystone XL Pipeline. When finished, the pipeline would transport crude oil from the tar sands of Canada to the Gulf of Mexico. Activists climbed trees in the path of the pipeline and chained themselves to machinery, bringing construction of the pipeline to a halt. Police arrested at least five people and used pepper spray on protesters who refused to leave the site. We spoke with FSRN reporter Andrew Oxford earlier today, he was at the site near Wells, Texas as police began to move in.
Activists rally in Washington DC, calling for divestment from fossil fuels, rejection of Keystone XL pipeline

Alarmed by the increasing frequency of extreme weather events like Hurricane Sandy, environmental activists rallied in Washington DC this weekend to pressure both the government and the fossil fuel industry to act. They're calling on President Obama to make what they call "the single most important climate decision one person can make" – that's denying a cross-border permit for the Keystone XL pipeline. They're also launching a campaign to divest from fossil fuels and to draw the connection between poverty and pollution. FSRN's Alice Ollstein attended the protest and files this report.
Killings, intimidation threaten local leaders in Indian-administered Kashmir

For the first time in decades, residents in Indian-administered Kashmir revived a traditional form of government called panchayats. They elected around 33,000 members of local village assemblies to make decisions on local issues.  But due to the region's political conflict the local leaders, or panchs, have become targets. Several local leaders have resigned after two panchs were murdered in the last month.  FSRN's Shahnawaz Khan reports.