July 16, 2012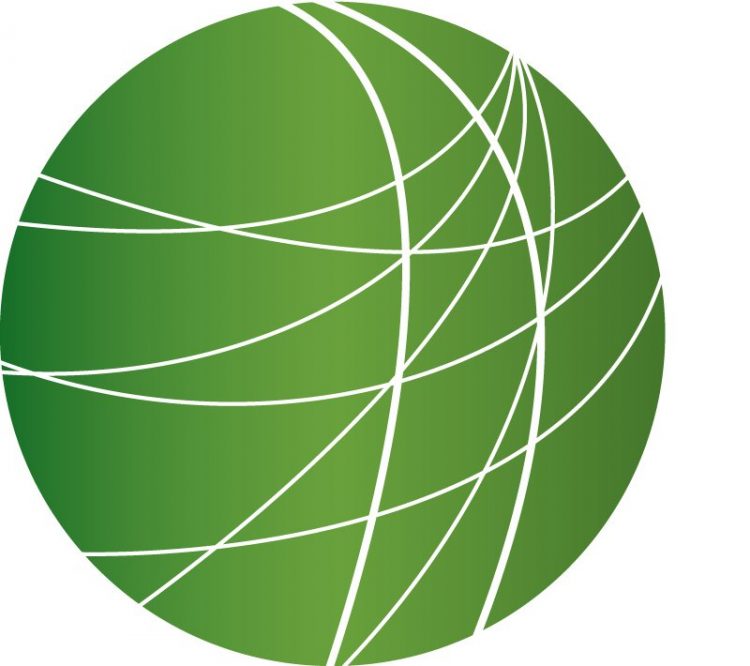 State, city leaders expand US investigation into bank rate-fixing scandal
Green Party unveils Green New Deal to fix US economy
Activists, lawyers call for transparency in US funding of Egyptian military
Mexico's disputed presidential election leaves millions of votes in question
HEADLINES
Fighting continues in Syria
Fighting has continued in the Syrian capital Damascus for a second day.  Activists have reported clashes between Government forces and the Free Syrian Army in the Midan neighborhood. Armored vehicles have reportedly entered the neighborhood, which is near the center of the city.  Fighting was also reported in Aleppo, Idlib and Hama.  The International Red Cross has said Syria is now in a state of civil war and that the rights of civilians and prisoners must be respected.
Israeli demonstrator sets himself on fire
An Israeli demonstrator set himself on fire during a social justice protest in Tel Aviv over the weekend. The act has shocked many, and launched a handful of so-called "Rage" demonstrations on Sunday. FSRN'S Jillian Kestler-D'Amours reports from Jerusalem.

57-year-old Moshe Silman doused himself in gasoline and set himself on fire on a major Tel Aviv street on Saturday, during a demonstration marking the one-year anniversary of widespread social justice protests in Israel. Silman went from a business owner to unemployed and nearly homeless within a period of ten years.  In a note he gave to other demonstrators before he set himself on fire, he blamed Israeli Prime Minister Benjamin Netanyahu, Finance Minister Yuval Steinitz and the Israeli Social Security office for his hardships. Silman wrote, quote: "The state of Israel stole from me and robbed me. It left me helpless."According to Israeli media reports, Silman is currently in a critical condition at Shiba Hospital's special burns unit.  About 2000 people took to the streets of Tel Aviv on Sunday, in solidarity with Silman.  Holding signs reading, "Desperation burns, who's next in line?" and "We are all Moshe Silman", activists threw fake bricks at the Social Security offices in Tel Aviv and marched to the Prime Minister's residence in Jerusalem demanding accountability.  More demonstrations are expected in the coming days.
Jillian Kestler-D'Amours, FSRN, Jerusalem.
Palestinians visit relatives in prison for first time in 5 years
Israel has allowed 40 Palestinians from the Gaza Strip to visit relatives in Israeli prisons.  It was the first such visit since 2007 when a Palestinian group captured Israeli soldier, Gilad Shalit.  Shalit was released in exchange for 1000 Palestinian prisoners in 2011. Today's visit was part of an agreement mediated by Egypt, which ended a hunger strike by some Palestinian prisoners earlier this year.  More than 1500 prisoners took part in the month long hunger strike in May.  Amongst their other demands, was an end to detention without charge.  Almost 5000 Palestinians are known to be held in Israeli prisons
FDA 'spied' on employees
The Food and Drug Administration may have broken the law when it carried out a far-reaching surveillance operation against five of its own scientists. The FDA recorded emails, files and internet activity from the scientists' computers.  According to the New York Times, the FDA collected more than 80,000 pages of information from the computers, including communication with journalists and politicians. The FDA first began monitoring the group after they raised concerns that breast cancer screening equipment, approved by the agency, exposed women to excessive radiation.
Indiana charges woman with feticide for suicide attempt
An Indiana woman has declined to plead guilty to attempted feticide in a case that advocacy groups say could have a national impact on women's rights. The state charged the woman with murder for attempting to commit suicide while pregnant. From Indiana, FSRN'S Sehvilla Mann has more.
Bei Bei Shuai was eight months pregnant when she attempted to commit suicide in December 2010. Though she ultimately survived, her baby died three days after an emergency delivery. The state charged her with murder in what Advocacy groups call a shocking and misguided use of the state's anti-feticide laws. Shuai was jailed until May this year. On Friday she rejected a plea deal under which the murder charge would have been dropped.  Instead she would have been imprisoned for up to 20 years or served a suspended sentence for attempted feticide.  Shuai's lawyer, Linda Pence, said they will fight both charges. Also on Friday, the prosecution  said it wants the court to admonish Pence for statements she made in emails about the case which were sent to supporters. The prosecution claim the emails were unethical and might bias potential jurors. Pence said that was unfair and might be an attempt to hinder the defense team from raising money. Shuai's trial is scheduled for December, if convicted of murder she could spend 45 to 65 years in prison. Sehvilla Mann, Free Speech Radio News.
Florida continues with voter purge
The federal government has granted state officials in Florida access to a citizenship database it wanted to use for its controversial voter purge. The American Civil Liberties Union says the purge is an attack on voters' rights. From Tampa, Seán Kinan reports
The U.S. Department of Homeland Security announced on Saturday that it is granting Florida access to a federal citizenship database. Florida Governor Rick Scott wants the information used to clear the state's voter rolls of undocumented immigrants who might be registered. The Republican governor says his purge will result in fair elections, but critics have claimed there isn't much evidence of undocumented residents casting ballots. They also say people who are improperly targeted are more likely to be Latino or other minorities, who tend to vote Democratic. The purge could take place before Florida's primary election on August 14th. Federal law prohibits voters from being systematically purged from rolls less than 3 months before an election, but in June a federal judge said that law doesn't apply to non-citizens.
FEATURES
State, city leaders expand US investigation into bank rate-fixing scandal
Today, at a parliamentary hearing in London, lawmakers questioned a former top executive from Barclays about his bank's role in manipulating key interest rates. This month Barclays reached a settlement with US and UK investigators for its role in manipulating the London Interbank Offer Rate, commonly known as the LIBOR.  But the scandal is not limited to Barclays or to the UK. On this side of the Atlantic, state and city leaders are expanding their investigations as more details are emerging about when US officials first learned of problems. FSRN's Alice Ollstein reports.
Green Party unveils Green New Deal to fix US economy
The Green Party formally nominated Dr. Jill Stein as its candidate for President of the United States at the party's nominating convention in Downtown Baltimore Saturday. Stein proposes an emergency Green New Deal for America to help get the nation's economy on track and restructure the economic system. She says her plan stands in sharp contrast to her opponents.  FSRN's Michael Lawson has more.
Activists, lawyers call for transparency in US funding of Egyptian military
Over the weekend, Secretary Hillary Clinton met with Egyptian President Mohamed Morsi in Cairo and military leaders. During the visit, Clinton reiterated the US support for the military council, or SCAF.
"The United States supports the full transition to civilian rule, with all that entails. And we have commended the SCAF for representing the Egyptian people in the revolution, as compared to what we're seeing in Syria."
Sunday night the Secretary's convoy was met on the streets of Cairo by protesters chanting and throwing objects at the vehicles.
The atmosphere remains tense after the high court dissolved parliament in June and the military council diminished presidential powers.
For more, we're joined by Azadeh Shashahani, member of a delegation of lawyers, activists and scholars sponsored by the National Lawyers Guild who recently visited Egypt to document the unfolding revolution. The delegation is calling for more transparency in the US support for military leaders in a climate that continues to crackdown on protesters and activists. Shashahani is also president-elect of the National Lawyers Guild.
Mexico's disputed presidential election leaves millions of votes in question
In Mexico City, thousands continued to protest over the weekend against President-elect Enrique Peña Nieto. This follows charges of vote buying and election irregularities, and a challenge filed with the electoral court by leftist opponent Andres Manuel Lopez Obrador. As the controversy continues, The Real News Network's Paul Jay spoke to professor and poet, James Cockcroft, author of Mexico's Revolution Then and Now.
To watch the full video of this interview, go to TheRealNews.com.