July 19, 2012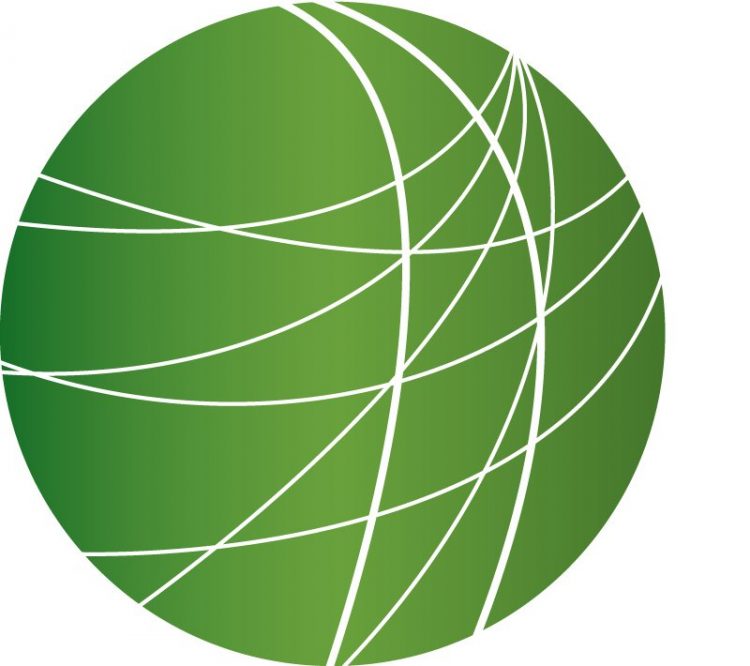 Heavy fighting in Damascus as UN fails to pass Syria resolution
After fleeing violence, Syrian children face challenges integrating in Lebanon's schools
Privacy advocates push for safeguards after US law opens domestic skies to drones
Police confiscate condoms, hindering HIV / AIDS prevention, report finds
In India, democratic process, and position, questioned in election of president
HEADLINES
Workers riot at car factory in India
Police in India have arrested 91 workers after a riot at the country's largest car factory. For FSRN Shuriah Niazi reports.
Fifty people were injured and a human resources manager burnt to death at the Maruti Suzuki factory in Harvana state. The disturbance is believed to have started when an employee was suspended for slapping a senior supervisor after he made an abusive comment. Hundreds of workers took part in the disturbance, in which several managers were attacked and equipment destroyed. The 91 workers arrested after the riot have been charged with murder and attempted murder. The factory at Manesar is the largest in India and manufactures more than one thousand cars per day but it has been the site of several recent labor struggles. In June, two thirds of the workforce joined a strike at the factory to demand the right to join an independent union. The strike was declared illegal and eleven workers were fired for taking part.  Shuriah Niazi, FSRN, India.
Strikes continue in Egypt
Strikes in Egypt have continued for a fifth day.  Thousands of textile workers in the north of the country have taken part in the strikes, which have spread to other factories.  Egypt's largest textile factory has been shut down by the strike which is seen as a challenge to the government of newly elected President Mohamed Morsi.  On Wednesday, security forces fired tear gas at striking workers in the Suez region. Strikers are demanding increased pay and a higher share of company profits.  Union leaders said on Wednesday that they wanted to start quote a labor revolution.
Twenty five arrested in Syrian Embassy demonstration in Cairo
Twenty five people are still in custody today, following a protest on Wednesday outside the Syrian Embassy in Cairo.  Demonstrators attempted to storm the embassy but were forced back by Egyptian security forces who fired tear gas and shotgun pellets.  Those arrested have been charged with property damage and assault.  Two minors were amongst those detained. The protest followed the assassination yesterday of senior members of the Syrian military.
Israel blames Iran for bombing
A bus bombing in Bulgaria which killed five Israeli tourists and the Bulgarian bus driver was the result of a suicide bombing according to the Israeli government.  Unconfirmed reports in Bulgarian media said the bomber was a Swedish citizen. Within hours, Israeli Prime Minister Benjamin Netanyahu blamed Iran for the attacks, leading to renewed speculation about possible military action on the Islamic Republic. Iran denied responsibility for the bombing.
Colombian troops recapture outpost
Colombian troops have re-captured a military out-post in the south of the country, days after hundreds of indigenous people forced them out. Soldiers used teargas against the Indigenous demonstrators who had demanded troops leave their lands.  Colombian military sources say that the outpost is necessary for their operations against the rebel group FARC. Local media says at least twenty six people were injured in the military operation.
Police officer found not guilty of manslaughter
A jury in London has found a police officer not guilty of killing a bystander during protests against the G20 meeting in the UK two years ago.  Forty-seven year old Ian Tomlinson died shortly after being struck by a baton and pushed to the ground by Police Constable Simon Harwood. In court, Harwood admitted he had quote "got it wrong", but denied manslaughter. An inquiry last year ruled the policeman had unlawfully killed Tomlinson. The high profile case lead to widespread criticism of the police and their response to the protests.  The jury was not told about previous complaints against Harwood.  In ten complaints over twelve years, it was alleged he had punched kicked, choked and unlawfully arrested other people. After the verdict, members of Tomlinson's family announced that they would bring a civil case against Harwood.
Presidential elections in Caucasus
Presidential elections took place today in the Nagorno Karabakh Republic. Polling comes amidst increased tensions between Azerbaijan and Armenia over control of the region which has been ruled by an unrecognized government since 1991. For FSRN, MJ del Valle reports.

Today around 100 000 voters took part in the election to choose the next president of Nagorno Karabakh. International observers on the ground agree that the process has been fair but not perfect. The  Nagorno Karabakh Republic is not an internationally recognized country. Michael Kambeck is from the German organisation Friends of Armenia:
"We have not seen any violations which give us already now without the analysis right to thinking there is a systematic violation. What we have seen is small technical problems."
Azerbaijan called the election a provocation and EU foreign affairs chief Catherine Ashton expressed concern over the poll, saying that this election should not interfere with the ongoing peace process.    Armenia and Azerbaijan fought for control of the territory nearly 20 years ago and six hundred thousand people were displaced from their homes. A peace treaty was never signed, and the conflict ended with a ceasefire that appears increasingly fragile. Secretary of State Hilary Clinton recently visited the region and urged for both sides to reach an agreement. MJ del Valle, FSRN, Sepanakert, Nagorno Karabakh.
Capital One misled customers
One of the largest banks in the US, Capital One, has been ordered to pay out $150 million dollars for misleading customers.  Most of the money will go to refund over two million customers who were wrongly told that the company's products would improve their credit rating, were free, or would not cost them anything. It's the first time the Consumer Financial Protection Bureau has taken action against a bank since it was set up a year ago.  But it's not the first time that Capital One has been fined by regulators. In 2007, the British government fined the bank almost $275,000 , for misleading sales of a credit card insurance plan.
Large iceberg formed off Greenland
An iceberg about fifty square miles in size has detached from the Petermman Glacier in Greenland. It's the second time in two years that a large area of ice has broken off from the same glacier. In 2010, a section twice the size of today's iceberg separated from the mainland. Scientists have said that climate change is responsible for the diminishing size of the Petermman Glacier, which has shrunk to the size it was one hundred and fifty years ago.  NASA called the iceberg quote "a significant event."
FEATURES
Heavy fighting in Damascus as UN fails to pass Syria resolution
Heavy fighting continued in Damascus today as residents faced bombardment in some areas and gunfire rang out from the streets. The violence follows attacks Wednesday that killed at least three key military and government officers. One activist described the scene to the Guardian.
"In Kafr Souseh the clashes were very near to the prime minster main building and to the military intelligence building."
Outside Damascus, the Free Syrian Army appeared to have taken control of several border crossings with Turkey and Iraq. A video posted online shows a group of men in a nearly abandoned crossing, shooting guns in the air and defacing a large portrait of President Bashar Al Assad. Also in the North, the Local Coordination Committees reported around 60 soldiers defected in Idlib. The head of the UN Supervision Mission General Robert Mood spoke to the press today, as he prepared to leave Damascus ahead of the expiration of the mission. He continued to push for a political solution.
"Let me end by saying that there is no lasting hope in the military solution. I, as a soldier, know more than many, that the decision in favour of peace, is harder than that of war. But I have learned through many years of military practice that it is still better to make that hard choice; to choose peace, even if you can win the war. "
In New York today, the UN Security Council failed to adopt a resolution that would have called for sanctions against Syria. Both China and Russia, permanent members of the council, voted no. Russia's Ambassador Vitaly Churkin called the resolution a push by Western nations on the council.
"The Russia delegation very clearly and consistently explained. That we simply cannot accept the document under Chapter 7, one which would open the path for pressure or sanctions and further to external military involvement in Syrian domestic affairs."
Russia said the UN Security Council, instead, should expand the Supervision Mission in Syria for a specific period of time.
After fleeing violence, Syrian children face challenges integrating in Lebanon's schools
The fighting in Syria has forced an estimated 400,000 people from their homes, most of them internally displaced. But tens of thousands have crossed the border into neighboring countries, including Lebanon. Reuters reports today that 20,000 people have entered the country in the last 24 hours. The country already had at least  30,000 refugees. There are no official camps and the vast majority of the Syrians have established themselves in Lebanese villages, towns and cities. Over a third of the refugees are of school age but many are having a tough time integrating into the Lebanese education system. FSRN reporter Zak Brophy reports.
Privacy advocates push for safeguards after US law opens domestic skies to drones
In Washington today, lawmakers examined the pros and cons of domestic drone use, and called on the Department of Homeland Security and other agencies to quickly develop rules to prevent the hacking and hijacking of drones. Privacy advocates are also concerned the government isn't moving fast enough to protect the public as the country prepares for the consequences of a new law that will allow both government and civilians to fly
tens of thousands of drones in US skies. On Capitol Hill, FSRN's Alice Ollstein reports.
Police confiscate condoms, hindering HIV / AIDS prevention, report finds
Police in four cities across the US are confiscating condoms from sex workers and transgender women in a practice that is at odds with health department programs and efforts to reduce HIV and the spread of sexually transmitted diseases. That's according to a report out today from Human Rights Watch. The report documents the practice in Los Angeles, New York, Washington DC, and San Francisco, cities that have some of the highest rates of HIV in the country. For more, we're joined by author of the report Megan McLemore. She's senior researcher in the Health and Human Rights Division at Human Rights Watch.
To see the report, please visit: http://www.hrw.org/es/node/108794
In India, democratic process, and position, questioned in election of president
Today India elects its 13th President in a vote by members of parliament and state legislative assemblies. The contest is between former Indian Finance Minister Pranab Mukherjee and the former Speaker of the Lower House of Indian Parliament P.A. Sangama. Mukherjee has been nominated by the ruling Congress party while the main opposition party BJP is supporting Sangama. But some in India are calling for a more direct public role in electing the candidate and questioning the presidential post itself in a country where the prime minister wields most of the power. In this installment of FSRN's Street Beat, our reporter Jasvinder Sehgal talks to residents of Jaipur, the capital of the western Indian state of Rajasthan.
Those were the voices of Dr. Ravi Israni, a microbiologist, Vivek Mathur, a young businessman, and Sunita Kumari an employee at a bank. They spoke about their views on the election of India's 13th president today.