August 16, 2012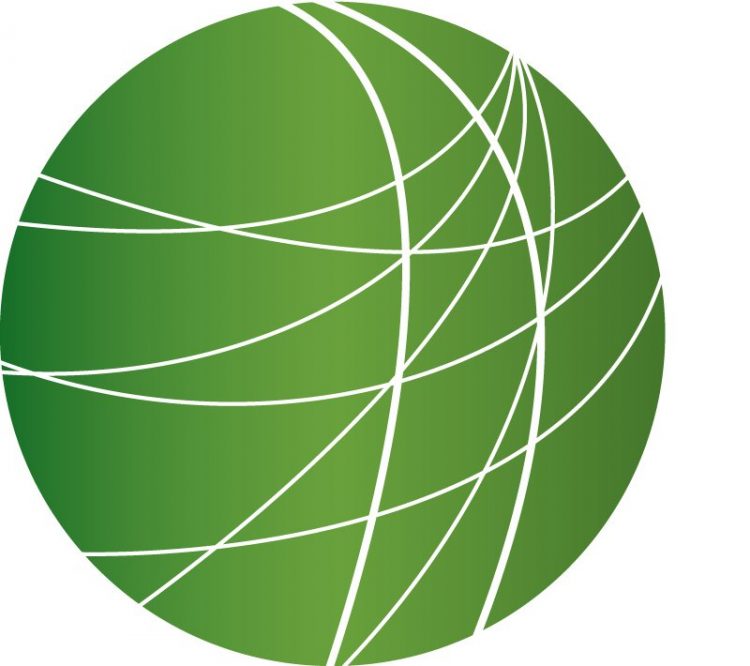 Details emerge of bomb attack on northern Syrian village as UN cites 2.5 million in need of assistance
Bahrain judge sentences human rights activist Nabeel Rajab to three years in prison
Official in India faces trial for 1984 riots that killed thousands of Sikhs
Wisconsin court summons Indian official for alleged torture, killings of Sikhs in Punjab
HEADLINES
Ecuador grants Julian Assange asylum
In Ecuador's capital city Quito there have been mixed reactions to the government's decision to grant WikiLeaks founder Julian Assange asylum.  Assange has been taking refuge in the Ecuadorian Embassy in London since being cleared for extradition to face sex crime questioning in Sweden.  FSRN's Irene Caselli is in London, following the story on both sides of the Atlantic.
On Thursday morning, Ecuador's Foreign Affairs Minister Ricardo Patiño made a longwinded statement, announcing his country's decision to grant Julian Assange asylum.  He used strong wording, saying Ecuador was not going to be intimidated by the threats posed by the United Kingdom. The Ecuadorean government says Assange is being persecuted politically and many see asylum as a humanitarian act.  But others think Ecuador's announcement might affect the country negatively.  Some in the business world are worried that this will worsen Ecuador's trade relations with the EU and the United States. However, it is unclear whether anything ultimately comes of Ecuador's decision.  Today the British Foreign Secretary said the UK doesn't recognize the principle diplomatic asylum and would not allow Assange to leave the country.  Assange could try to sneak out of the Ecuadorian embassy and make a run for the airport – but that would be difficult since the door is being guarded by policemen 24 hours a day.  Irene Caselli, FSRN, London.
Australia passes law to detain asylum seekers in island camps
A controversial offshore immigrant processing bill has been passed by the Australian parliament.  Under the new legislation, asylum seekers arriving by boat will be locked up in detention centers on Nauru and Papua New Guinea.  From Sydney, FSRN's Shuk-Wah Chung has more.
After two days of heavy debate, the legislation finally passed the Senate with almost full major party support.  The Greens tried to include amendments ensuring asylum seekers would not be held for more than 12 months, but were voted down. Pressure to change Australia's asylum seeker policy came after an expert panel report recommended a return to offshore processing.  It also called for a policy to ensure asylum seekers who travel to Australia via boat will not be processed quicker than other immigrants. Passage of the law is a major backflip for the Labor party, which halted the use of offshore detention facilities several years ago.  However, Prime Minister Julia Gillard has said the new policy will be different.  Despite these assurances, human rights groups are appalled, saying mandatory detention is inhumane and traumatizes refugees.  Shuk-Wah Chung, FSRN, Sydney.
Mexico captures suspects in journalist killings
Mexican officials say they have detained eight suspects linked to the killings of at least five journalists in Veracruz, according to the AP.  Dozens of journalists have been killed in Mexico, one of the most dangerous places in the world for reporters.  The slayings are often gruesome in nature, including dismemberment, beheadings and body dumping.  Journalist murders are often linked to cartels and the government's efforts to contain them.  But it's extremely rare that the murderers are ever brought to justice.
Police kill striking miners in South Africa
Unrest continues in the Lonmin platinum mines in northeast South Africa.  Police have clashed with striking workers for days.  Today, Police opened fire on a crowd of protesters, leaving as many as 18 people dead.  FSRN's Davison Mudzingwa reports.
Police fired on protesters in the Marikana mines outside Pretoria.  The protest over wages began last week.  Workers say they are unable to live on their current salary and are demanding an increase to $1500 per month, which is three times more than what they are currently getting. The protest has now reportedly degenerated into clashes between rival mining unions, as well as police.  Striking miners have taken up position on top of a near-by hill.  Officials blame machete-wielding protestors for causing the unrest.  Lonmin management says unions are responsible for the violence. The Minister of Labour has condemned the fatal clashes, saying labor issues should be resolved peacefully.  Meanwhile, the London-based company has halted operations in South Africa.  Today Lonmin issued a final ultimatum to workers, saying unless they return to the mines on Friday, they will face dismissal.  Davison Mudzingwa, FRSN, South Africa.
Arizona says Deferred Action immigrants aren't eligible for state benefits
The same day young immigrants began applying for the Obama Administration's Deferred Action program, Arizona Governor Jan Brewer issued an executive order forbidding state agencies from honoring the temporary legal status.  Under the order, Arizona residents who successfully qualify for the two year federal deportation reprieve won't be eligible for driver's licenses and other public benefits.  The order states that because Deferred Action does not "confer lawful or authorized status or presence" in the US, the immigrants are not eligible for benefits under Arizona law.  Today protesters from the Arizona Dream Act Coalition went to the capitol to "demand answers" from the Governor.  The state estimates that 80-thousand immigrant youth in Arizona could qualify for Deferred Action.
FEATURES
Details emerge of bomb attack on northern Syrian village as UN cites 2.5 million in need of assistance
In Syria, the government continues to target civilian areas in aerial bombardments. According to the Local Coordination Committees, more than 200 were killed over the past 24 hours, including women, children and opposition fighters. In one of the deadliest attacks, regime forces dropped bombs on the northern town of Azaz Wednesday. Dozens of civilians were killed and many more injured. Video posted online shows buildings reduced to rubble, survivors bleeding and covered with dust. One man lost many of his family members.
"I buried 12 with my own hands. My father, my mother, my sister. I can list the names of all of them: Nadira Danoon, Yousef Fayed Danoon, that's my father. Amina Jamil Danoon, my mother. I mentioned Nadira, right? My brothers' wives, Mayada Hassano, Samir Danoon's wife. They took him to the hospital in Turkey."
Human Rights Watch researcher Anna Neistat was on the ground in Azaz and described the scene she found.
"It was subjected to this massive bombing that resulted in the almost complete destruction of the entire block of houses over here, and houses are damaged all over the neighborhood and all of the neighboring streets have houses that were damaged. And so far we have reports of 40 who died either immediately during shelling or afterwards in the hospitals and dozens of injured."
In Aleppo, a bakery was bombed today as residents lined up for bread. The death toll varies, but AFP reports around a dozen killed. The attack comes just days after regime forces targeted a clearly marked hospital in the city in multiple strikes which reportedly killed four, wounded several and caused significant damage to the facility. In a sign of the conflict beyond Syria's borders, officials in Lebanon said they increased security at their embassies in Qatar, Saudi Arabia and turkey after 30 Syrians inside Lebanon were abducted, possibly in retaliation for a kidnapping by Syrian rebels. As the violence continues and more people flee their homes for safety, the United Nations says an estimated 2.5 million people are in need of assistance. UN Emergency Relief Coordinator Valerie Amos spoke today from Damascus. She said they've been speaking to the government of President Bashar al-Assad about expanding aid operations.
"The Government has a concern that assistance will reach, in their terms, armed groups and terrorists. This as raised with me in every single conversation that I had with the government minister and there is a concern that international NGOs will be part of that process. I have assured Ministers that this is not how the international NGOs-humanitarian community works."
While aid efforts continue, France's Ambassador to the UN said the Security Council will not renew the UN Observer Mission's mandate, which expires Sunday. Another international body, the Organization of Islamic Cooperation, suspended Syria from membership today. The organization's president said there wasn't much support for military intervention and the "Islamic community stands with a politically peaceful solution."
Bahrain judge sentences human rights activist Nabeel Rajab to three years in prison
In Bahrain today, a government judge sentenced prominent human rights activist Nabeel Rajab to three years in prison. The charges are for his participation in "illegal gatherings" related to a protest in the capital, Manama in February this year. Rajab is president of the Bahrain Center for Human rights and is a key figure in the protest movement that prompted a harsh crackdown from the monarchy in the Gulf State, a key US ally in the region. Amnesty International says Rajab is a "prisoner of conscience" and is calling for his release. For more we go to Sanjeev Bery, advocacy director for Amnesty International's Middle East and North Africa region.
Official in India faces trial for 1984 riots that killed thousands of Sikhs
Earlier this month, communities across the country and the world organized vigils in support of the survivors of the Wisconsin Sikh temple massacre. The killings put a spotlight on discrimination and hate crimes against Sikhs in the United States. But Sikhs in India also say they've been targeted, with thousands killed and tortured. In a moment, we're going to find out about a lawsuit filed in Wisconsin last week against a high-ranking Indian official accused of overseeing those crimes.   But first we go to India, where this week another official faces trial for his involvement in the 1984 riots that left thousands of Sikhs killed. FSRN's Jasvinder Sehgal has the story.
Wisconsin court summons Indian official for alleged torture, killings of Sikhs in Punjab
Back in the United States, a group of Sikhs are also pursuing justice. They've sued Indian politician Parkash Singh Badal in a federal court in Milwaukee, Wisconsin. The plaintiffs say he's responsible for alleged torture of Sikhs and for crimes against humanity in India. The court in Wisconsin has issued a summons to Badal, who was in Wisconsin for a wedding and who also visited the Sikh survivors of the Oak Creek shooting massacre.  FSRN's Salim Rizvi has more.
Report finds inconsistencies in US account of deadly drug raid in Honduras
A new, on-the-ground investigation by human rights groups contradicts claims made by the State Department about US involvement in the "War on Drugs" in Honduras. The Honduran police and the US Drug Enforcement Administration collaborated in a May drug raid in the Moskítia region of the country, and four indigenous community members were killed. FSRN DC correspondent Alice Ollstein sat down with Annie Bird, who was part of a team that went to Honduras last month to interview those who carried out and were impacted by these raids, and to investigate the various ways US forces are using the War on Drugs to support Honduran leaders who came to power in the 2009 coup.
To access the Rights Action report, titled "Collateral Damage of a Drug War: The May 11 Killings in Ahuas and the Impact of the U.S. War on Drugs in La Moskitia, Honduras" : http://www.cepr.net/documents/publications/honduras-2012-08.pdf