July 3, 2012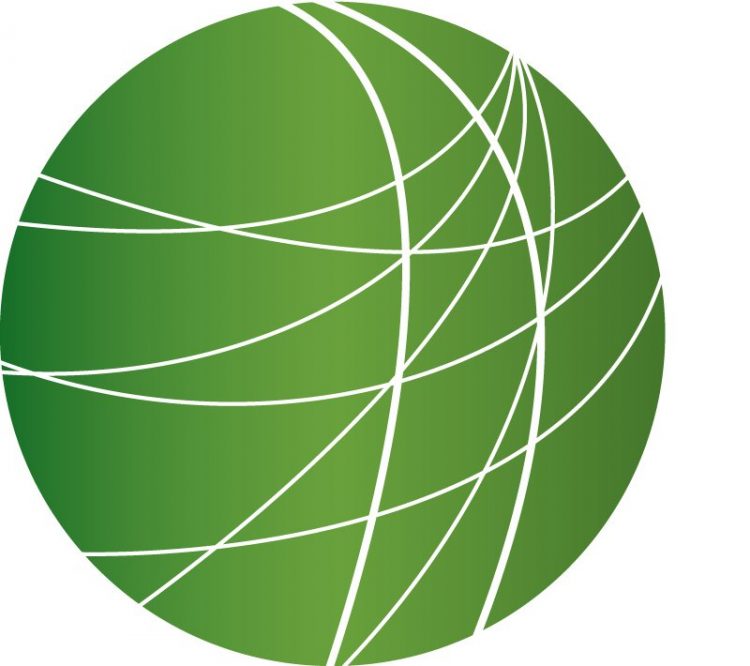 In Syria, evidence of state-run torture and sexual assault emerges
US constructs Afghan defense ministry for more than $90 million in rush of projects ahead of troop withdrawal
As US seeks personal data from Google and Twitter activists move to protect online speech
After decades of labor abuse, port truckers join union in California
HEADLINES
US says "sorry," Pakistan lets NATO trucks through
Pakistan has agreed to reopen the NATO supply route to Afghanistan that was closed last fall after US forces killed 24 Pakistani soldiers in a cross border airstrike. After the attack, Pakistan  sealed the route and demanded the US apologize and stop all drone attacks. U.S. Secretary of State Hillary Clinton announced today that in a phone call with Pakistan's Foreign Minister she again expressed US regret and condolences. But this time she added the word "sorry" when referring to Pakistan's military losses.  In return, Pakistan agreed to allow NATO supply trucks to cross to Afghanistan and to resume such travel without incurring any transit fees.
Car Bombs in Mexico kill two
Two people are dead, another 7 wounded after an explosion outside the residence of the police chief of a northern Mexican border state. Shannon Young reports.
A car bomb exploded shortly after midnight in a posh neighborhood of Ciudad Victoria, capital of the Gulf Coast border state of Tamaulipas. The attacks apparently targeted the home of the state police chief. Two personal security agents were killed. Four police and three civilians were injured, one of them critically. Police were reportedly drawn to the scene by a grenade attack shortly before the car bomb exploded. The use of vehicle-based explosives has increased in Tamaulipas within the past year. Just last Friday, a car bomb exploded in broad daylight outside of Nuevo Laredo's city hall. That attack injured seven civilians and led to a fresh military deployment to the city ahead of Sunday's presidential election. Since early 2010, Tamaulipas has become infamous for drug war related violence and opacity in transmitting information about security risks to the general population. Some analysts label Tamaulipas a "narco state" due to widespread and persistent accusations of ingrained official corruption. Tamaulipas has been ruled for more than eight consecutive decades by the PRI, the party now poised to return to Mexico's executive office. The issue of drug war related violence was barely mentioned by the candidates during their campaign. Shannon Young, FSRN, Oaxaca.
Senegal elects a majority Parliament amid low voter turnout
Preliminary results from weekend elections in Senegal show a majority win by the coalition that backs the nation's recently elected President. Alpha Jallow has more.
Senegalese voters cast ballots Sunday in the first legislative poll since President Macky Sall was elected. About twenty-four political parties and coalitions vied  for one hundred fifty seats in the National Assembly. But unlike February's presidential elections and and the run-off in March, voter turn out this time was very low. Elections officials announced today that President Sall's coalition, Benno Bokko Yaakar, won a huge majority of about one hundred twenty seats. Final results must still be certified by the Supreme Court. President Sall came to power at a time when the country is faced with many problems. Among them, the three decades old rebellion in southern Senegal, widespread poverty, and recent probes of former ministers and government officials on allegations of corruption. Alpha Jallow, FSRN, Dakar, Senegal.

China temporarily halts copper-alloy plant after repressing protest
An environmental protest turned violent in a south-western Chinese city. Thousands of residents rallied to stop the construction of a copper-alloy plant. Chinese police are vowing to "crackdown" on those involved. Shuk-Wah Chung reports from Beijing.
The protests began on Sunday night in Shifang, a city in Sichuan province. Demonstrators carried banners saying "Safeguard our hometown, oppose the chemical factory's construction." By Monday, they were on the streets storming local government headquarters. And then, police fire tear gas and and stun grenades to disperse the crowds. According to the city government at least 13 people were injured, but some claim the number is much higher. It's the latest in rising grassroots environmental activism in China. Shifang residents had initially petitioned to stop the project, concerned about the release of heavy metals like sodium cyanide and sulfur dioxide. For now, the project's been temporarily halted, and officials said they will consult residents. In the meantime, police are asking organizers to surrender themselves within three days, and said new protests would meet severe punishment. Further, they officially banned the use of social media and mobile messaging to call protests. Shuk-Wah Chung, FSRN, Beijing.
GlaxoSmithKline agrees to pay 3 billion dollar fine over off-label drug  marketing
A UK pharmaceutical company has agreed to a deal with the US Department of Justice that would see them pay the largest fine by a drug company in US history. GlaxoSmithKline has agreed to pay 3 billion dollars and plead guilty to charges related to marketing off-label uses for three drugs. Cleveland Medical Clinic Cardiologist Dr. Steven Nissan says many people died as a result. "Anywhere between 50 and 100 thousand diabetics had unnecessary, unneeded heart attacks or death due to the drug Avandia." The company also illegally marketed anti-depressant Paxil for use in children and another, Wellbutrin, as a weight loss drug.
FEATURES
In Syria, evidence of state-run torture and sexual assault emerges
Syrian activists report more than 30 unarmed civilians were killed today, as military attacks continued in Hama, Aleppo, Latakia, Derra and other provinces. Photos of Homs show deserted streets and blocks of blown up buildings in various stages of collapse. Opposition groups say more than 800 have been killed over the last week, and the death toll now exceeds 16,000. Evidence is also emerging about widespread torture. Rupert Colville is a spokesperson for the UN Human Rights Commission.
"Recently, OHCHR in its mission interviewed victims of multiple forms of torture, including severe beatings, electric shocks, cigarette burns, mock executions, sleep deprivation and psychological torture. Detainees are also held in inhumane conditions and deprived of water, food and medical care. Information on rape and sexual violence against men, women and children by Government forces either in detention or during house raids has also been gathered."
Investigators with Human Rights Watch also released a report today that includes locations of 27 detention centers used by Syrian intelligence agencies to interrogate and torture people. It also names some the Syrian commanders running the facilities, evidence that could be used at future criminal court proceedings. Human Rights Watch interviewed survivors of torture, including this 14-year-old boy.
"They interrogated me three times. The first time they asked me what my father's name is. Always the same questions. I was blindfolded. The second time they brought me in for interrogation, they started questioning and electrocuting me. I passed out for about five minutes. The third time they took me in for questioning, the last time, they pulled out my nails, they had pliers or something like a screwdriver that they used."
Both male and female detainees have also described sexual torture at the Syrian detention centers. And in a report issued last month, Human Rights Watch documented rape and sexual assault during home raids, including of children as young as 12. Some of their evidence came from army defectors who heard other soldiers boasting about gang rapes. UN Human Rights Commissioner Navi Pillay says researchers also documented human rights violations from opposition forces, including killings of suspected government informers and perceived collaborators; the taking over of a medical facility for military purposes, and the increasing use of improvised explosive devices, which are causing civilian deaths and injuries.
"I spoke to the Security Council about the need for accountability for these human rights violations. In my view, both government forces and armed opponents have been involved in actions harming civilians. Those responsible for attacks against civilians must be held accountable. And so I reiterated my call on the Security Council to refer the situation in Syria to the International Criminal Court as I believe that the evidence points to the commission of crimes against humanity."
Speaking yesterday, NATO Secretary General Anders Fogh Rasmussen said the crisis is "one of the gravest security challenges the world faces," but continued to call for a political solution. Last weekend, world leaders met in Geneva and agreed on a plan for peace and a democratic transition of power. But opposition activists criticized the move, because it doesn't call for President Bashar al-Assad to step down. Opposition leaders with the Syrian National Council and other groups are in Cairo for a two-day meeting this week.
US constructs Afghan defense ministry for more than $90 million in rush of projects ahead of troop withdrawal
Ahead of the scheduled US withdrawal of combat troops in Afghanistan, the US is racing to complete several major construction projects in the country, including a massive structure for the Ministry of Defense that is reported to cost more than $90 million dollars. Other projects include a new headquarters for the Interior Ministry and a key military base in the eastern part of the country. For an update on the projects, we're joined by Chris Hellman, senior research analyst with the National Priorities Project, a non partisan research group that tracks federal spending.
As US seeks personal data from Google and Twitter activists move to protect online speech
A coalition of open Internet advocates unveiled a "Declaration of Internet Freedom" this week, seeking to rally activists against censorship and privacy violations from both governments and corporations. The Declaration comes as a Manhattan Judge ordered Twitter to turn over months of personal data from an Occupy Wall Street protester, arrested during last fall's mass demonstration on the Brooklyn Bridge. Both Google and Twitter released reports this month showing the US government requested more private user data than any other country in the world, and the companies largely complied. FSRN's Alice Ollstein has more.
After decades of labor abuse, port truckers join union in California
Port truckers in Southern California will be getting more labor rights, after a recent 46 to 15 vote in favor of unionization. The drivers with a company called toll group faced years of workplace harassment, intimidation and firings at the Australian-owned company. But now, they'll be part of the teamsters and recognized as employees for the first time in three decades. FSRN's Lelani Albano has the story.