July 23, 2012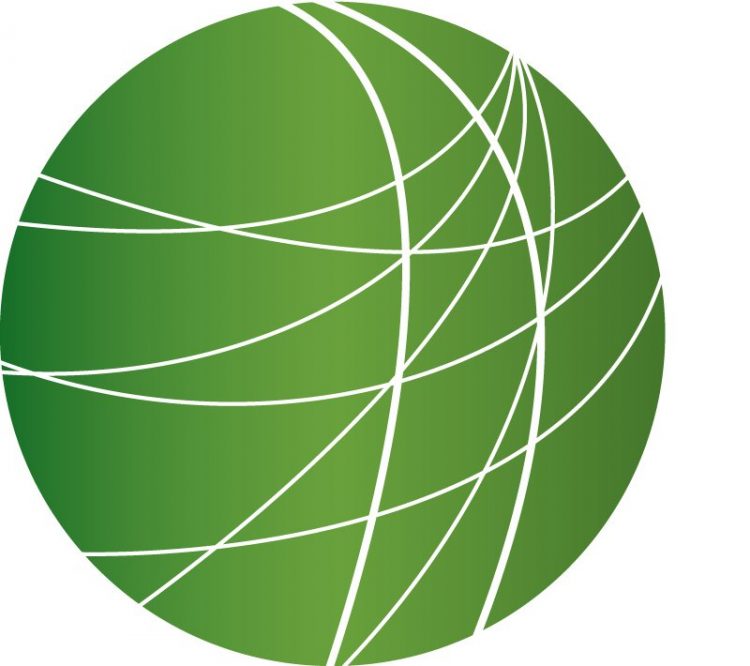 Colorado shooting sparks debate over lax gun laws
Tax havens hide more money than previously thought, report finds
Scientists criticize Canadian government for proposed cuts, crackdown on freedom
For one young Pakistani, path from Taliban militant to health worker marked by pain
HEADLINES
Iraq insurgents on new offensive; dozens of coordinated bombings kill more than 100
More than 100 people were killed in Iraq today in a chain of apparently coordinated bombings. Hundreds more were injured. Beginning at 5 AM, more than 35 separate attacks were launched in 13 cities across the country. Car bombs, suicide blasts and truckloads of armed fighters targeted security forces and government buildings, but civilian areas were not spared. One resident of Kirkuk spoke to al Jazeera.
"Where are the National Guard and how long should such destruction continue. Even in Ramadan. We would ask the authorities but they claim everything is under control. Why? Just poor people are killed in the attacks."
No one group has claimed responsibility for the attacks, but yesterday the leader of al Qaeda in Iraq warned that the group was launching a new offensive to reclaim territory. Almost all of today's attacks took place in largely Sunni areas. The country remains locked in a political vacuum, leaving what many think is an insufficient security system.
Rules for crossing at Rafah easier for students, patients and world travelers
New travel rules at the Egypt-Gaza  border take effect today. Many Palestinians can now freely cross the Rafah checkpoint and remain in Egypt for up to three days as they make their way to other destinations. But not all Palestinians can come and go through Rafah, only those with medical needs, students, Gazans traveling internationally and those who have approval to stay in Egypt. The new rules do not apply to those seeking to visit the West Bank. They also will not ease restrictions on imports and exports.
International sex workers hold alternative summit; banned from entering US
Twenty thousand people are at an annual global meeting on AIDS in Washington DC today. It's the first time the conference has been held in the United States in more than 20 years.  But international sex workers are not there – because of US travel restrictions.  Prabhakar Mani Tewari reports.
Sex workers from over 41 countries were denied permission to enter the US, so they convened their own Sex Workers Freedom Festival in Kolkata, India. International Coordinator FOR the Global Network of Sex Work Projects, Ruth Morgan Thomas explains.
"We have organized this because of the US travel restrictions that prevent sex workers from all over the world from going to the Washington AIDS conference to participate as we have done since 1988 when the conference started. And we are here to talk about our rights as  sex workers that are fundamental to us being able to end AIDS."
Those fundamental rights include the freedom of movement, access to quality health care, and the freedom to work and to unionize. Workers also seek legal protections from abuse and discrimination. In previous years, this conference has been part of an effective three-way dialogue between planners, people living with HIV and the communities most at risk, such as sex workers. However, the US travel restrictions cut the sex workers out of the conversation. Both conferences continue through the week. Prabhakar Mani Tewari, FSRN, Kolkata.
Syria admits to having chemical and biological weapons; says citizens are safe
Pentagon Press Secretary George Little warned Syrian government leaders today that they should not even think about using chemical weapons. Earlier today, Syria's Foreign Minister acknowledged for the first time that they do have weapons of mass destruction. Spokesperson Jihad Makdissi assured Syrian citizens that the government would not use chemical or biological arms against them in the current conflict. He added that the weapons would only be used if Syria is "subjected to external aggression." Violence continued in Aleppo over the weekend, and   in Damascus  there are reports of soldiers conducting house to house searches. The EU strengthened sanctions against Syria today in an effort to shore up an arms embargo.
Police kill unarmed man; protests erupt; offices fire rubber bullets
Police officials in Orange County California say they are investigating after Anaheim officers shot and killed an unarmed man on Saturday. Police say three men ran when approached, Officers gave chase, and one of the men was shot. He died hours later in the hospital.  Witnesses say police overreacted. After the shooting, local residents gathered to confront police, and officers fired rubber bullets and a K9 police dog charged the crowd. Susan Lopez spoke to KCAL-TV.
"They just released the dog and I had my baby (sobbing) in my stroller. The dog just scratched me with his teeth and then just grabbed me."
Five protesters were arrested. Tension continued through the weekend. Picketers rallied Sunday at the Anaheim police station where Police Chief John Welter called for calm. Last month the Anaheim city manager announced an independent review of  police involved shootings.
FEATURES
Colorado shooting sparks debate over lax gun laws
In Colorado today, 24-year-old James Eagan Holmes faced a judge in his first court appearance for the deadly shooting at a movie theater last Friday. An Arapahoe County Judge notified Holmes of murder charges as he sat next to his public defense counsel. Holmes is being held on suspicion of first-degree murder, following the mass shooting that killed 12 and injured more than 50. The DA said charges would officially be filed soon.
On Sunday, thousands gathered in Aurora to honor victims of the shooting. Mayor Steve Hogan.
"This is a horrific incident touches all of Aurora. This is one of those moments that test us as a community, as a state and a country."
More details have emerged about the weapons and ammunition used in the attack. Aurora police said in the months leading up to the shooting Holmes purchased some 6,000 rounds of ammunition, a bulletproof vest and a high capacity "drum magazine" that can hold 100 rounds and fire up to 60 rounds. That amongst other items.
The killings have reignited the debate around us gun laws.
For more, we're joined by Ladd Everitt, communications director with Coalition to Stop Gun Violence. He joins us from Washington DC.
Tax havens hide more money than previously thought, report finds
According to a new report, the world's richest one percent is hiding more money in offshore accounts and evading paying taxes on their financial wealth. Analysts with the Tax Justice Network say this data means income inequality is a lot worse than previously thought. Accountant and economist Richard Murphy explains the numbers they found by studying dozens of the biggest banks.
"The figure has gone up enormously  . . . over $200 billion a year."
Researchers say these estimates are conservative, and the actual amount in offshore tax havens could be even higher. The study looked at the 50 largest banks, including HSBC, JP Morgan Chase, Wells Fargo and Goldman Sachs, which have hundreds of billions of dollars in international client assets. John Christensen with the Tax Justice Network told Al Jazeera that banks and governments could stop this problem from getting worse by closing tax loopholes.
"In many cases it's the politicians and their cronies and their families and so on, the business people who sponsor the political parties, who are using these offshore services themselves. So they have no personal interest in closing it down. If they wanted to close it down, they could do it tomorrow…the fact of the matter is they don't want to do it, because they themselves are complicit in the process."
Researchers examined more than 100 low- and middle-income states and found that the wealth in the offshore accounts exceeded the total debt of these countries. Tax Justice Network says this makes them "creditors to the world," rather than debtor nations. As income inequality expands and most of the world struggles to get by, activists and low-wage workers are planning rallies in numerous cities across the US tomorrow to call for better pay. Many are supporting a bill in Congress that would raise the minimum wage to $9.80 an hour by 2014.
Scientists criticize Canadian government for proposed cuts, crackdown on freedom
In Canada, scientists across the country are striking back against government cuts to research. Earlier this month, hundreds of scientists in white lab jackets marched in Ottawa, carrying a black coffin to symbolize the "Death of Evidence" and signs lambasting the government of Prime Minister Stephen Harper. One project slated for cuts is Canada's Experimental Lakes Area in northwestern Ontario. A group of scientists have banded together to save the program. One of them is Diane Orihel, a PhD Candidate in Ecology at the University of Alberta. She spoke to The Real News Network's Paul Jay.
To view the full interview, go to TheRealNews.com.
For one young Pakistani, path from Taliban militant to health worker marked by pain
In Pakistan, part of the government's anti-terrorism measures have included funding rehabilitative schools for young people who had joined militant groups. In Swat, where many youth joined militants when they controlled the area, the Sabaoon School has enrolled hundreds of students who formerly worked for the Taliban. While many see these institutions as successful, some former militants found a path away from extremism on their own. Ness Smith-Savedof reads for Gabe Matthews in Swat, who brings us the story of one of these youth.
Author, journalist Alexander Cockburn dies
Longtime journalist and author Alexander Cockburn has died at the age of 71. The Village Voice writer, Harper's contributor, and "Beat the Devil" columnist for The Nation was known for his sharp critiques of domestic and foreign policy over a career that spanned more than four decades. Friend and colleague, writer John Nichols said Cockburn was "a radical democrat who believed ultimately in the power of the people to overturn the corruptions of empire that politicians and the corporate media would otherwise keep in place." In a 2007 interview with CSPAN, Cockburn explained his early influences.
Cockburn died Saturday in Germany of complications from cancer. He published up until his death, including a column questioning the possibility for financial reform following revelations of rate fixing at Barclays and another critiquing the Occupy movement for its lack of action following the "biggest financial scandal in Britain's history."
In a tribute, Cockburn's co-editor at Counterpunch Jeffrey St. Clair called him "the fiercest, funniest and most uncompromising political writer of our era. He excoriated the powerful, punctured the pretentious and championed the oppressed. He was our Voltaire."