July 25, 2012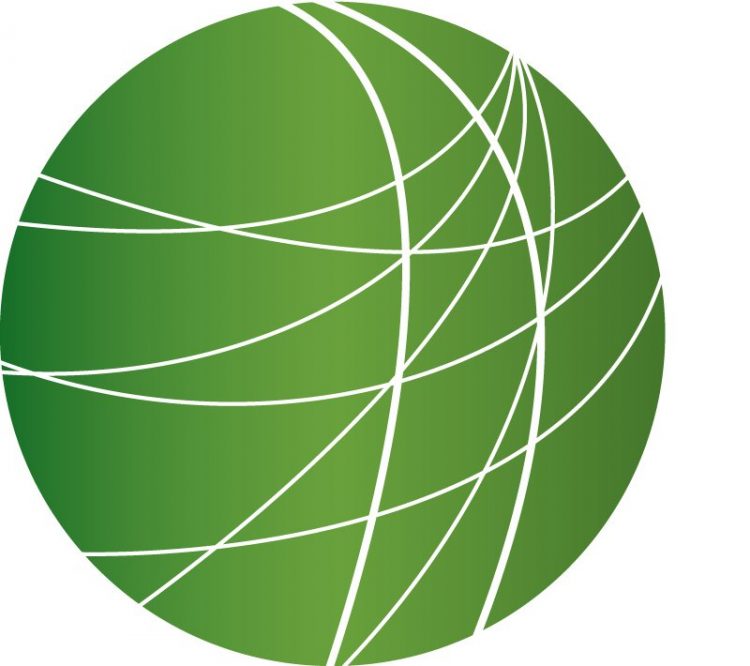 Pennsylvania residents say Voter ID law violates constitutional right to ballot box
Lawmakers, advocates question ALEC's role in crafting state legislation
Advocates at White House rally for reforms, increased funding in fight against HIV/AIDS
New Mexico hunger striker calls for end to nuclear weapon development at Los Alamos lab
HEADLINES
Protests rock Anaheim after police shooting
Today the US Attorney's office agreed to investigate two officer involved shootings that happened last weekend in Anaheim, California.  This comes after protesters clashed with police last night.  After the shooting, a group of residents from the largely Latino neighborhood – including several women and children – confronted police about the incident.  Police then opened fire with rubber bullets and at one point unleashed a police dog, which attacked a woman who was holding a child.  Anaheim Mayor Tom Tait called for calm earlier this week.
"Let the process happen. It's important that we find out what the facts are.  The facts are determined by independent, credible entity. That's why I've called on the US Attorney and the state Attorney General to help us with that."
Despite this, local residents have not been quelled.  Last night police arrested 24 people, after a crowd of more than 600 gathered at city hall, according to local media reports.  Six, including two reporters, were injured.
Ghana swears in new president after John Atta Mills dies
Today the West African country of Ghana swore in a new leader, after the country's President John Atta Mills died yesterday.  No cause has been given for his death, but he died in a military hospital and recently returned from the US after seeking medical treatment, according to the New York Times.  Vice President John Dramani Mahama was sworn in today, and the smooth transition is being touted as proof of the "maturity" of Ghana's democracy.
UK customs workers union calls off pre-Olympic strike
Twenty-five thousand customs workers in the UK have called off a strike, just days before the start of the Olympics and an expected glut of international travelers entering the country.  A 24-hour action had been planned for tomorrow, but a last minute deal between the union and the government prompted officials to call of the strike.  The union says the government promised to add 1100 new customs jobs, but the government denies making such concessions.  Workers were protesting austerity and government efforts to privatize many of the positions.  Other transportation workers are reportedly also planning work disruptions over the next few days.
Indian court bans tiger tourism on reserves
The tiger is one of the most endangered mammals on earth, with only about 3000 of the big cats in existence worldwide. A large percentage of the tigers remaining are in India.  They largely live on reserves scattered around the country, but even so the animals are threatened by human influences.  Now the Indian Supreme Court is stepping in to counter that. FSRN's Shuriah Niazi reports from Bhopal.
In order to conserve tigers, the Supreme Court has temporarily banned tourism activity in the "core" zones of India's 41 tiger reserves.  Tourism will still be allowed in the buffer zones surrounding the parks.  The core is the central part of a reserve, while the buffer zone usually constitutes areas around the borders – up to 10 km wide. These zones are big sticking points.  Several states resisted a previous court order to establish buffer areas intended to provide greater protections for the endangered animals.  The court has now warned that if the states fail to comply with the order within three weeks, they will be fined. The court actions come as part of a case filed by Bhopal-based NGO Prayatna.  The environmental and human rights group is pushing to halt all tourism activities in the tiger reserve cores.  But tour guides argue that allowing visitors on the reserves makes it more difficult for poachers to operate.  The next hearing in the case will be August 22nd. Shuriah Niazi, FSRN, Bhopal.
Ethnic violence continues in India's Assam state
In other news from India, ethnic violence continued today in the northeastern state of Assam.  Villages have been burned and train service halted in several areas, reportedly stranding more than 20-thousand people.  Tens of thousands have fled their homes seeking refuge from the violence.  The conflict stems from land rights, immigration and religion in the region bordering Bangladesh.  Forty-one people have died since the attacks began on Friday.
Correction: Bradley Manning story
And now a correction to a story from last week on developments in the Private Bradley Manning military trial.  In explaining a court ruling, we reported the judge ruled out the use of significant evidence in his defense.  The judge's ruling was that evidence that Manning's actions resulted in "little to no harm" is not significant to the specific charges against him.  We also reported that the judge ruled the defense could not introduce evidence that Manning's detention amounted to torture.  The judge ruled that one specific witness could not testify, because he had not visited Manning in detention.  Finally, the trial is scheduled to resume in September, but the court did say that an extension until February could be granted.
FEATURES
Pennsylvania residents say Voter ID law violates constitutional right to ballot box
In Pennsylvania, a hearing examining the state's Voter ID law begins today. The state is one of more than 30 that have passed voter ID laws. Critics say the laws could force millions of eligible voters away from polling places on Election Day in November, including many seniors and people of color. Plaintiffs in the lawsuit challenging Pennsylvania's law say it violates their constitutional right to vote and aim to stop the law before this Fall's election. From Philadelphia, FSRN's Matthew Petrillo files this report.
Lawmakers, advocates question ALEC's role in crafting state legislation
One of the big supporters of the controversial voter ID laws across the country, began its annual meeting today in Salt Lake City, Utah. The American Legislative Exchange Council or ALEC has come under fire for providing corporations with an opportunity to influence state legislators. In addition to voter ID, ALEC has supported "model bills" targeting immigrants, loosening gun laws and expanding the private prison industry. The industry-friendly provisions have been introduced, and sometimes passed, in legislatures across the country. Utah state lawmaker Brian King says he sees these bills introduced in the legislature each year.
"I don't want to be passing legislation that's basically a solution in search of a problem, that may be effective in South Carolina or New Hampshire but really doesn't have any applicability to the state of Utah."
Public interest advocates filed a complaint against ALEC with the IRS. Common Cause alleges the group engages in lobbying and shouldn't have non-profit, tax-exempt status. Bob Edgar is the organization's executive director.
"The Red Cross is a charity; homeless shelters are charities. But groups that spend 70 percent of their time lobbying are not charities – they're functioning entities to get a particular political view through, and ALEC is such an entity."
Many are also concerned about the secrecy in which ALEC's model bills are crafted. Eric Ethington with the bipartisan group Alliance for a Better Utah says they're concerned about this overall lack of transparency.
"Lawmakers are going to get ideas for bills from many different sources, and that's not such a big problem. But it does become an issue when they actually go in-depth to write the legislation with these lobbyists, outside the scrutiny of the public."
More than two dozen corporations have dropped their support of ALEC, including Coca-Cola, Pepsi, Kraft, Wal-Mart, Miller and Blue Cross Blue Shield. Public interest groups are now pressuring AT&T and State Farm to cut ties with ALEC. Opponents are also in Salt Lake, protesting outside ALEC's 39th annual meeting.
Advocates at White House rally for reforms, increased funding in fight against HIV/AIDS
As the 2012 International Aids Conference continues in Washington, DC, thousands gathered to demand further reforms from the US government as well as increased attention and funding for the fight against aids.  Protesters came from around the country and the world, including Kenya, and Switzerland.  They marched to the White House for a planned act of civil disobedience. In Washington, FSRN's Ness Smith-Savedoff has more.
New Mexico hunger striker calls for end to nuclear weapon development at Los Alamos lab
The Los Alamos National Laboratory in northern New Mexico fills nearly 40 square miles of Department of Energy owned property. It's best known as the site that developed the atomic weapons that the US used on Hiroshima and Nagasaki during World War II. Today, weapons manufacturing continues. According to the lab, nearly 60 percent of the more than $2 billion in its budget is spent on weapons programs. It's also a significant job-provider in the area, employing more than 11,000 workers. But local residents have long drawn attention to the environmental contamination and safety risks at the facility. Now, one resident is on a hunger strike and calling for changes.  Alaric Balibrera grew up in the Los Alamos area. He joins us now on the line from Santa Fe.