August 15, 2012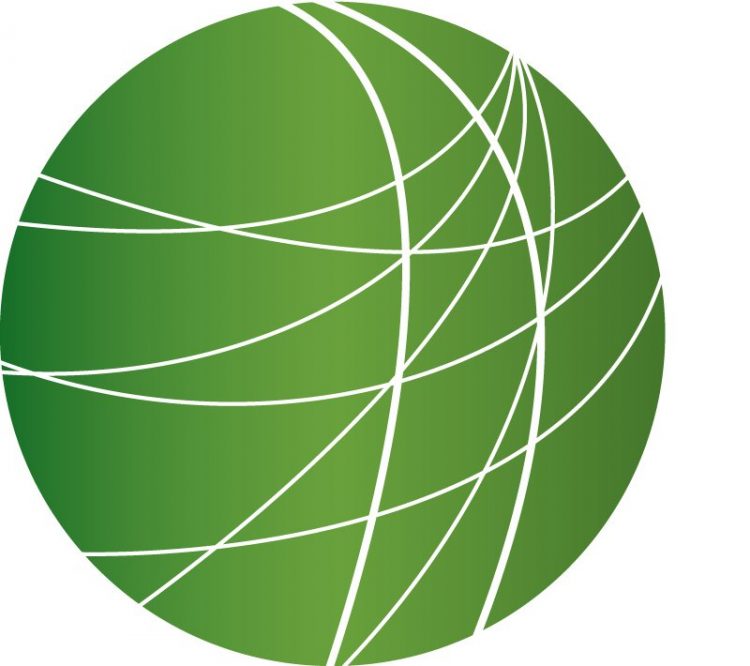 Colombian workers from GM plant continue hunger strike outside US Embassy
As efforts stall to prosecute Goldman Sachs, advocates call for protection for homeowners, renters
Quebec students divided on whether to continue strike after six months
HEADLINES
Deferred Action immigration applications roll in
The Obama administration's policy of deferred action goes into effect today.  Thousands of immigrants, under the age of 31 and brought to the US by their parents before they turned 16, are expected to apply for a two year deferral that will allow them to attend school or work legally.  Jorge-Mario Cabrera is with the Coalition for Humane Immigrant Rights in California.  He says in addition to the hope and excitement surrounding the new policy, there's also some who fear that applying for the program will get people deported.
"We have been told unless there is some type of criminal activity in your record, or there is fraud, that that information will not go to ICE or Border Patrol."
The deferred action doesn't provide a path to citizenship, like Dream Act supporters have advocated for, but could provide a reprieve for up to 1.7 million young people living in the US illegally.
Primaries clear way for close Congressional battles
Tuesday was primary day in four states across the US.  In Connecticut, former World Wrestling Entertainment CEO Linda McMahon won the Republican primary for US Senate.  She'll face Democrat Christopher Murphy in November in the race to replace retiring long-time Senator Joe Lieberman. In Florida, incumbent Democratic Senator Bill Nelson will face Republican Representative Connie Mack.  Mack won yesterday's primary.  This promises to be one of the highest profile and highest spending Senate races this fall.  In Wisconsin, long time progressive Representative Tammy Baldwin, one of the only out LGBT members of Congress, will likely face a strong Republican challenge for her seat., after a widely popular former governor won his primary    FSRN's Molly Stentz has the story.
Former Governor Tommy Thompson is one step closer to becoming Wisconsin's next US Senator after winning the Republican primary on Tuesday.  Thompson was Wisconsin's longest-serving Governor, winning four terms before leaving to become the Secretary of Health and Human Services under President George W.  Bush.  Thompson, nationally known for his controversial welfare reforms, was considered the most moderate of all the Republican candidates in the primary, and fended off tea-party backed opponents. Thompson now advances to the November general election, where he will face US Representative Tammy Baldwin, a Democrat from Madison, and the first openly lesbian member of Congress.  Molly Stentz, FSRN, Madison.
Pennsylvania judge denies voter ID injunction request
In other election news, a judge in Pennsylvania refused today to issue an injunction against a new voter ID law.  Civil rights groups had asked the judge to block the legislation from taking effect while their suit is considered.  But the judge ruled today the Republican-backed law could take effect in time for the November election.  The ACLU says it will appeal the injunction decision to the state Supreme Court.
Second storm soaks Philippines
Another major storm has hit the Philippines, causing widespread flooding and landslides in the north.  Two people are dead.  Last week, another storm system swept over the islands, causing massive floods in Manila and other cities, and killing nearly 100 people.  Hundreds of thousands were forced from their homes.
Senegal flooding leaves 7 dead
Flooding is affecting Senegal today as well.  The death toll there is at least 7.  Sohna Dieye, who lives in the capital Dakar, lost her daughter in the floods.  She spoke to FSRN's Alpha Jallow.
"When the rain started coming, my children and I woke up and stood in one corner of the house.  My daughter was hidden behind a cupboard.  It fell on her and she was washed away by the water.  I escaped using another exit with my other children.  I was informed later that my daughter had died."
The flooding is affecting rural communities as well.  Many people have been displaced from their homes and crops and livestock have been destroyed.
LGBT groups criticize French church for wading into same-sex marriage debate
Across France today, clergy read a letter from the pulpit, calling on the faithful to oppose same-sex marriage and adoption.  LGBT rights groups say the so-called "Prayer for France" is an inappropriate intrusion of religion into politics in this country that, unlike the US, normally keeps a wide gulf between church and state.  FSRN's Liam Moriarty reports.
French Catholics attended mass to celebrate the Assumption, when they believe the Virgin Mary was taken bodily into Heaven.  But in a departure from the French tradition of keeping religion out of public life, a letter was read from the archbishop of Paris, Cardinal André Vingt-Trois urging Catholics to defend traditional marriage. The "Prayer for France" dates back to the 1600s, but was discontinued after the World War II.  The Archbishop brought it back in response to plans by the new Socialist government of President François Hollande to legalize same-sex marriage and adoption.  Gay rights groups have objected, saying church leaders are meddling in affairs of state. How effective the church's effort will be is questionable.  According to surveys by the French Institute of Public Opinion, while 64% of French people identify as Catholic, only 4.5% are actively practicing their faith. The government's Minister for Families said this week that a bill legalizing same-sex marriage will be voted on in parliament early next year.  Liam Moriarty, FSRN, Normandy.
FEATURES
Colombian workers from GM plant continue hunger strike outside US Embassy
In Bogota, Colombia workers from a General Motors plant continue their protest outside the US Embassy. Thirteen current and former workers from GM's Colmotores plant, launched a hunger strike earlier this month after camping out outside the Embassy for a year. Some have also sewn their mouths shut. The workers say they were dismissed from the factory after being injured on the job. GM denies the claims and says no worker has been dismissed due to health reasons. Colombia remains a dangerous place for workers and labor leaders. More than 200 trade unionists have been killed from 2007 to the beginning of this year, according to international union figures. Seven have been murdered in just the past six weeks, according to UNITE UK. Despite this the US has gone forward with a Free Trade Agreement with Colombia. Both governments have pledged to protect labor rights.For more we go to Bogota to speak with Austin Robles. He's with the group Witness for Peace and is at the site of the striking workers.
As efforts stall to prosecute Goldman Sachs, advocates call for protection for homeowners, renters
Efforts to hold banking giant Goldman Sachs accountable for its practices relating to the mortgage and financial crisis have recently faltered. A federal judge in Manhattan dismissed a lawsuit this week against Goldman, and last week the US Justice Department dropped its own case, despite evidence from a Senate investigation that the bank knowingly bet against its customers. Housing justice advocates across the country are criticizing the decisions, and a new coalition of groups called the "Home for Good Alliance" is calling for major reforms to protect both homeowners and renters from bank abuse. FSRN's Alice Ollstein has more.
Quebec students divided on whether to continue strike after six months
Striking college students in Montreal have begun returning to their campuses in order to vote on whether or not to maintain their strike. Of 10 colleges that have voted as we go to air, only two have decided to continue the strike. Another has voted for a truce until after the September 4 elections. The voting comes after more than six months of picketing and community supported mobilizations against tuition fee increases. FSRN'S Dawn Paley has more.
Scientists in Argentina study glaciers after threats posed by climate change, mining cause alarm
Argentine scientists are starting an inventory of the country's glaciers, in accordance with a law passed in two thousand ten that had been stalled in provincial courts.  Because of a supreme court ruling in early July, the inventory of the country's glaciers, permafrost, and periglacial areas will take place despite the objections of mining companies.  A number of Argentine activists are working hard to ensure that the inventory is done quickly and that mining companies then comply with the law's second stipulation: that no one harm the country's glaciers.  FSRN's Eilís O'Neill has more.