August 14, 2012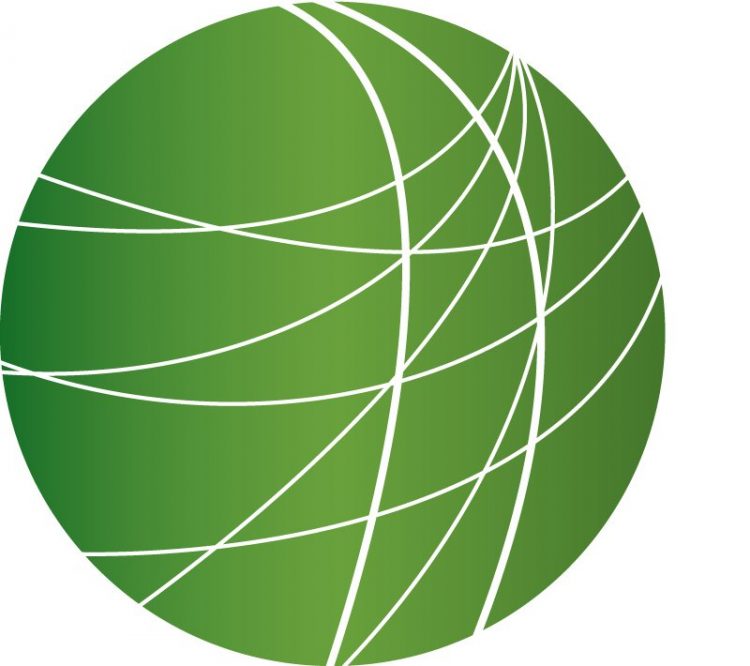 Peace Caravan heads across country to call for changes to US, Mexico drug policies
After deadly shooting in Texas, advocates call for federal action to stem gun violence
As warm seawater shuts Connecticut reactor, new NRC chair comes under pressure to increase safety measures at nation's plants
HEADLINES
Former Syrian PM says government and military are nearing collapse; NGO says 23 K dead
In his first public remarks since his defection last week, former Syrian Prime Minister Riad Hijab said today that President Bashar al Assad only controls about 30 percent of the country and the government is nearing collapse.
"I confirm that the regime is decaying morally, financially and economically. It's also militarily deteriorating."
Hijab encouraged international opposition to unify and added that he doesn't intend to accept any political posts in the future. The US Treasury Department lifted sanctions against Hijab today, citing his defection and encouraging other senior Syrian officials to do the same. US Defense Secretary Leon Panetta echoed Secretary of State Hillary Clinton today, saying that while a no-fly zone is possible, it's not in the works. In London, the Syrian Observatory for Human Rights – a  UK based NGO – updated their estimate of the death toll during the uprising to 23,000.
Reporters Without Borders calls for Syrian opposition to stop attacks on pro- Assad media.
In other Syria news, Reporters Without Borders issued an open letter to  leaders of  two Syrian opposition groups, imploring them to ensure the safety of pro-government media. Citing recent  executions of 2 reporters, the group called for the release of all detained media and the cessation of forced statements.
Violent unrest in France overnight; French Foreign Minister met by angry crowd
Tensions between police and youths in northern France exploded in rioting last night, in the worst outbreak of unrest in France's impoverished suburban neighborhoods since 2-thousand-5. From France, Liam Moriarty has more.
An estimated one hundred youths clashed with riot police overnight in a poor, largely immigrant district of the city of Amiens, about 90 miles north of Paris. At least sixteen police officers were reportedly injured and a nursery school and a community gym were severely burned, along with a number of cars. French media report the incident was triggered by a police traffic stop that was seen as insensitive by locals attending the funeral of a young man who died in a motorbike accident. Like the nationwide riots in 2005, tensions between suburban youths and police are rooted in persistent poverty and high unemployment in the immigrant neighborhoods that surround many French cities. Many residents say they're treated with disrespect and discriminated against by the police and government officials. The district where the rioting took place last night was recently designated by the government as one of 15 troubled areas targeted for heightened police presence. French president François Hollande condemned the violence and pledged to do what was necessary to maintain order. Liam Moriarty, FSRN, Normandy.
Study: Butterflies in Fukushima radioactive fallout zone genetically altered
A study published today in the journal Scientific Reports says that radiation from the Fukushima Daiichi nuclear disaster most likely caused genetic mutations in butterflies. The second generation of insects that were in their larval stage when the disaster struck have a high rate of  small wings, malformed antennae and disfigured appendages.
Egypt temporarily reopens Gaza border crossing for some Palestinians
Egyptian authorities temporarily reopened the Rafah border crossing with Gaza today even as unrest in the northern Sinai continues.  Rami Almeghari reports.
The Rafah crossing terminal, the main gateway to the outside world for 1.6 million Gazans, was reopened earlier today – but only partially. The terminal will only be open through Thursday, and only for Palestinians seeking medical care in Egypt, those holding residency permits in other Arab countries and students. Gazans hoping to perform the Omra pilgrimage to Mecca in Saudi Arabia ahead of the Alfitr Eid holidays will not be allowed to cross. Egyptian authorities closed the terminal last Sunday following a deadly attack on the Egyptian side of the border. The attack killed 16 soldiers and injured 7 others. Today, violence in the Sinai region continued as Egyptian forces seeking a suspect in Sunday's attack traded gunfire with militants near the Sheikh Zwayed village. Also today, a high level adviser to Egyptian President Mohammad Morsi, told the Egyptian Daily Almasry Elyoum that Morsi is considering negotiations with Israel about increasing Egypt's military presence in the Sinai peninsula. This comes shortly after Morsi fired the nation's long-time military leader, Mohammad Tantawi, in what some observers call a soft coup. Rami Almeghari, FSRN, Cairo.
Iran restarts rescue efforts; reverses on international aid and accepts help; 2 more rescued
Another strong tremor struck in Iran's East Azerbaijan province today as search and rescue efforts were renewed following two earthquakes over the weekend. Two survivors were pulled from the rubble today but rescuers have yet to reach many remote villages in the quake zone.  Authorities had stopped searching, and had refused offers of international aid – but reversed those decisions today. According to US State Department spokesperson Victoria Nuland , US citizens can make donations to aid in relief efforts without violating sanctions in place against Iran. The Iranian Red Crescent says they have provided temporary shelter to 50,000 people – the death toll stands at 306,  but may rise.
Primaries in four states; elect Congressional contenders
And voters in four states are at the polls today casting ballots in  primaries and local races. Connecticut, Florida, Minnesota and Wisconsin will all name Congressional contenders in the November general elections.
FEATURES
Peace Caravan heads across country to call for changes to US, Mexico drug policies
Activists from Mexico and the US have launched a Caravan for Peace across the nation to raise awareness of what they call a failed drug war in both countries. The caravan was launched in Tijuana over the weekend and is scheduled to arrive in Washington DC on September 10. During the Los Angeles stop, victims' family members and Mexican celebrities denounced drug policy on both sides of the border that they say has led to the killings, disappearances and displacement of tens of thousands. From KPFK in Los Angeles, Ernesto Arce reports.
After deadly shooting in Texas, advocates call for federal action to stem gun violence
Today, a woman in Houston, Texas is in serious condition at an area hospital after being hit by a stray bullet in a shooting that killed three people – including the gunman –  and wounded three others. Police in College Station said an investigation is ongoing after a man opened fire when authorities tried to serve him an eviction notice. The shooting took place just blocks from Texas A&M University, where some of the 50,000 students are preparing to begin classes this month. Neighbors said they found bullet holes as far as two blocks from the site of the shooting. One witness described the incident to local station KXAN.
"First round is like five or six shots, wait thirty seconds later and another five or six shots. It was like an automatic gun going off and it was going on for about 30 minutes."
College Station Police Chief Jeff Capps confirmed that one of those killed was Constable Brian Bachman who was serving the eviction notice.
"We live in a community where our law enforcement agencies work hand in hand. And Constable Bachman we worked real well with him he had the highest integrity and his loss will be felt deeply in the community."
The Texas shooting is just the latest in several high-profile incidents of gun violence across the country. In July, a shooting at a movie theater in Aurora, Colorado killed 12 and injured more than 50. Earlier this month, an attack at a Sikh Temple in Oak Creek, Wisconsin killed six and wounded several. Pressure is mounting on political leaders following the murders. The Brady Campaign is calling on presidential candidates to address gun laws and violence in an upcoming debate.  Monday, the GROUP released a letter to Jim Lehrer, who is scheduled to moderate the first debate in Denver, urging him to confront President Barack Obama and Mitt Romney on the issue. Every day, 32 people are killed by guns across the US, according to the Brady Campaign and the Law Center to Prevent Gun Violence. For more, we're joined by Benjamin Van Houten, Managing Attorney with the Law Center to Prevent Gun Violence. He joins us from San Francisco, California.
As warm seawater shuts Connecticut reactor, new NRC chair comes under pressure to increase safety measures at nation's plants
Rising seawater temperatures caused the shutdown of a reactor at  a major nuclear power plant on the east coast this week, and scientists say more plants could be at risk as the climate continues to heat up and the current drought shrinks inland water sources. The shutdown of the Unit 2 reactor at Connecticut's Millstone plant comes just one week after a federal court decision forced the Nuclear Regulatory Commission to suspend all new and renewed licenses for nuclear plants until the agency can craft a plan for the safe, long-term storage of radioactive used fuel. Environmental advocates are calling on the NRC's new chair to make major safety changes at plants around the country. In Washington, D.C., FSRN's Alice Ollstein has more.
Oakland activists briefly reclaim abandoned library before police move in
An abandoned library in Oakland was transformed briefly on Monday, when community activists took over the space and began taking book donations for what they called a "people's library." But less than 24 hours later, police moved in and cleared the space.  FSRN's Andrew Stelzer reports, the Victor Martinez Peoples Library was the latest in a string of community led occupations, focusing on government owned properties that many say aren't properly serving the public.