September 17, 2012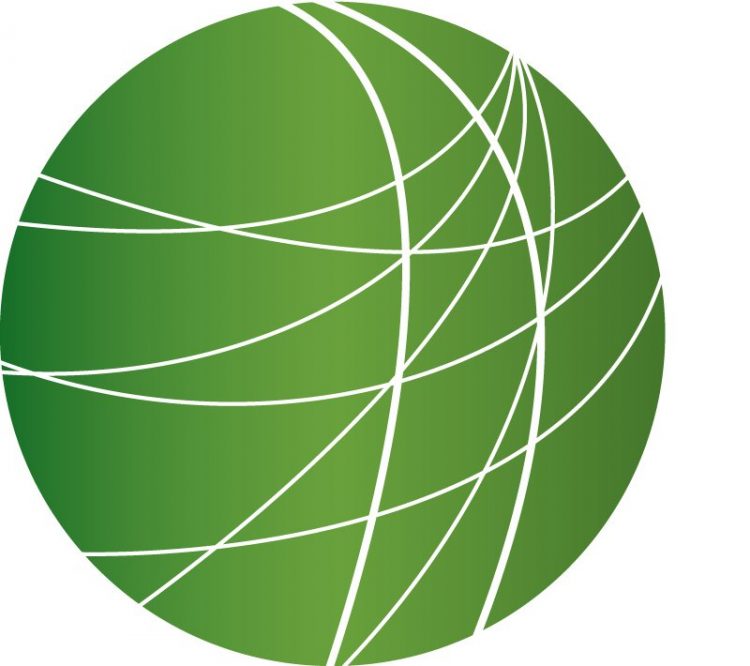 Scrutiny on US foreign policy, as protests spread across world cities
Chicago teachers' strike enters second week as mayor launches legal action
Wisconsin officials vow to appeal after judge rules anti-union law unconstitutional
On anniversary, Occupy protesters return to lower Manhattan amid large police presence
After one year, Occupy reassesses and plans strategy for next phase
HEADLINES
The US and China in tit-for-tat trade complaints at WTO
The United States and China traded economic fire today as each lodged complaints against the other at the World Trade Organization. China says a US tariff on  imported goods like wind towers, paper and steel is unfair. The US says the tax is levied because the products are being sold at less than fair market value. This, the White House claims, undercuts US markets. The complaint from China came as the US was also filing a WTO charge over auto and auto parts prices, saying that the artificially low prices China is charging in that market are partially responsible for the loss of jobs in the US auto industry.
Turkey's PM says they have "rendered ineffective" 500 Kurdish rebels in recent weeks
Turkey's Prime Minister today claimed that 500 Kurdish rebels have been quote "rendered ineffective" – a euphemism for killed or captured – in the past month. His comments come as the 28-year-old conflict between Kurdish militants and the Turkish military continues to escalate with heavy casualties on both sides. Jacob Resneck has more from Istanbul.
It was a bloody weekend with eight police officers killed in a Sunday roadside bomb attack blamed on the outlawed Kurdistan Workers' Party known as the P-K-K. It was just another in a string of clashes that the military says has claimed 463 lives from February to the end of August.  Prime Minister Recep Tayip Erdogan has called on the judiciary to ban the largest Kurdish political party, claiming it is the political wing of the banned PKK. That would be a mistake, warns analyst Hugh Pope of the International Crisis Group. He says the government needs to continue political dialogue and not rely on force alone.  " Our recommendation to the Government is not to fall into the trap. It must concentrate on finishing off the democratic opening that it started with so much hope,  That's the way forward, solve the Kurdish problem, then deal with the PKK."  The U.S., EU and Turkey list the PKK as a terrorist organization. The conflict, chiefly over Kurdish language rights and political autonomy in Turkey's southeast has killed around 40,000 people since 1984. Jacob Resneck, FSRN, Istanbul.
Adidas/Reebok franchise owners and workers protest the garment giant in India
German sportswear giant Adidas and its subsidiary Reebok came under attack in India today over new business practices. Hundreds of franchise owners and workers demonstrated in  New Delhi. Bismillah Geelani reports .
The protesters set fire to a pile of Reebok products and shouted slogans against Reebok and its Germany-based parent company Adidas. Reebok stores across north India closed in solidarity. They say the company's new business model is not viable and poses a serious threat to their livelihood. Under the new plan franchise holders would no longer be guaranteed a minimum income, but would instead be offered stock at what Adidas calls a reasonable discount. Rakesh Tiyagi works at a Reebok store in New Delhi. This simply means that the franchise partners close down their stores and people like us who earn a living from these stores starve. This is just plain fraud. Nearly 900 Reebok stores in India could face closure if the Company's new business policy comes into effect as scheduled in December. Bismillah Geelani, FSRN, New Delhi.
Peace activist Vittori Arrigoni's killers sentenced to life in Gaza prison
A Gaza court convicted and sentenced four men for last year's murder of an Italian peace activist. Rami Almeghari reports.

The Gaza City court convicted four men for the murder of International Solidarity Movement activist Vittori Arrigoni. Mahmoud Salfiti and Tamer Hasasna were sentenced to life-imprisonment plus 10 years for kidnap and murder. The other two were sentenced to lesser charges. All are believed to be Salfi Islamists.  Arrigoni was kidnapped in April 2011. His captors demanded Hamas release a group of jihadist prisoners in exchange for his freedom, but he was killed before the deadline. His body was transferred to Italy, where he was laid to rest.  Rami Almeghari. FSRN, Gaza.
NATO admits civilian casualties in Sunday airstrike; eight women and girls
NATO has admitted killing eight women and girls who were collecting firewood before sunrise yesterday. Relatives delivered their bodies to the Governor's office. Seven other females injured in the airstrike, one as young as 10, were admitted to the hospital.  Brigadier General Gunter Katz.  "The International Security Assistance Force extends its deepest regrets and sympathies to the families and loved ones of civilians who died or were injured during a coalition airstrike on 16th of  September in Laghman Province." Hours earlier, NATO had denied that any civilians were killed, saying 45 armed insurgents died in a "precision attack." L.A. Times examines 1600 Boy Scout "perversion files;" finds thousands of abuse allegations. The L.A. Times reports that over two decades the Boy Scouts of America did not report thousands of allegations of child sexual abuse to authorities. Further, their examination of 1600 files revealed that in many cases parents were not notified and boy scout officials helped the accused avoid charges. The documents, known as the "perversion files," were collected by the Boy Scouts in a failed attempt to blackball alleged abusers from reentering the group.  But in many cases, the men named in the files found their way back into the youth development group  to abuse again.
FEATURES
Scrutiny on US foreign policy, as protests spread across world cities
Protests over a US-produced film mocking Islam and the Prophet Muhammad have spread to dozens of countries around the world, with clashes over the weekend at US embassies and military bases in Afghanistan, Pakistan, Sudan, Libya, Tunisia, Egypt, Lebanon, the Philippines, Indonesia, Thailand and other countries. The Obama Administration has condemned the message of the film and defended religious freedom, but some critics say anti-Muslim statements by other US politicians and an aggressive US foreign policy are continuing to fan the flames. FSRN's Alice Ollstein has more.
Chicago teachers' strike enters second week as mayor launches legal action
The Chicago Teachers strike has now entered its second week. Union delegates voted to delay a decision on a proposed contract until at least Tuesday. Meanwhile Chicago's mayor Rahm Emanuel is now seeking a court injunction that will force the striking teachers back to work. FSRN's Jaisal Noor brings us more from Chicago.
Wisconsin officials vow to appeal after judge rules anti-union law unconstitutional
Wisconsin state officials say they will appeal a judge's ruling that found a sweeping anti-union law to be unconstitutional and restored workers' right to collectively bargain. Governor Scott Walker's Act 10 spurred months of protests, an occupation of the capitol, and a recall election. FSRN's Molly Stentz has the story from Madison.
On anniversary, Occupy protesters return to lower Manhattan amid large police presence
Today marks the one year anniversary of the protests in New York City that launched the Occupy movement. With its highlight on the "99 percent" and its focus on corporate greed and income inequality, the movement spread to hundreds of sites across the US and the world. Today, people returned to lower Manhattan amid a strong police presence. As of airtime, some 120 people had been arrested today, according to the National Lawyers Guild observers, who are monitoring arrests in the area. For more, we spoke earlier with FSRN's Melinda Tuhus in lower Manhattan.
After one year, Occupy reassesses and plans strategy for next phase
Ahead of today's actions, Occupy anniversary events also took place throughout the weekend, including an "inaugural assembly," break-out groups, direct actions and the release of a collaborative publication, "The Debt Resistors' Operations Manual." Saturday's education-themed gatherings were followed by celebratory events on Sunday, during which activists assessed the movement and what lies ahead. FSRN's Andalusia Knoll was there and files this report.
Anti-austerity demonstrations put pressure on Spain's response to economic crisis
Transportation workers went on strike today in Madrid and Barcelona, leading to traffic jams on city roads and packed subway rides. This comes just two days after large anti-austerity demonstrations in various cities in Spain and Portugal. The largest of those was in Madrid, where austerity opponents from around the country demanded a referendum on future financial decisions and threatened a general strike. From Madrid, FSRN's Robert Downs reports.