September 18, 2012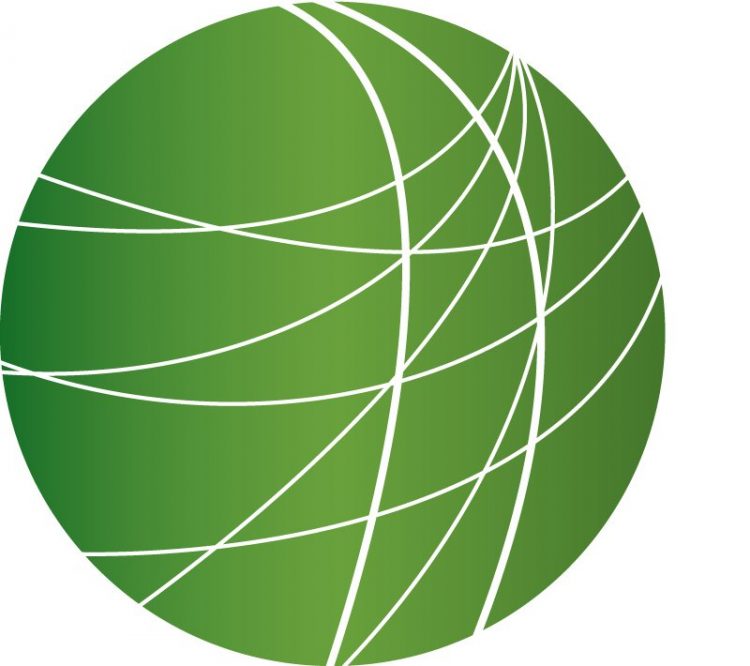 Leaked comments from Romney reveal views on Middle East, disregard for "47 percent" of Americans
On visit to US, Aung San Suu Kyi outlines further democratic reform in Myanmar
Attacks on Syrian cities send residents fleeing, others to cope with restricted movement
Activists call for end to solitary confinement ahead of Philadelphia hearing
Mumia Abu Jamal on Solitary Confinement
HEADLINES
NATO confirms scaled back ground patrols with Afghan forces; says exit date unaffected
NATO Secretary General Anders Fogh Rasmussen confirmed today that the US-led international force in Afghanistan  will scale back on-the-ground partner patrols with local forces. Some say such partnerships have reduced the number of civilian casualties in Afghanistan.  The move was originally revealed  Sunday and attributed to a recent uptick of attacks against NATO forces by Afghan security, known as green-on-blue attacks. Rasmussen said today that the change in strategy will not affect the end date for troop withdrawal.  "I would like to stress that the measures taken aim at reducing the risks for our troops, that's a responsibility for our commanders. But these measures don't change the overall strategy. It remains the same, that we will continue to hand over in a gradual process lead responsibility for security to the Afghan security forces and that process will be completed by the end of 2014."
Protests against anti-Muslim film grow in Kashmir; nearly total shut-down across region
Officials also say they hope the move will minimize risk to foreign forces as protests against a film that ridicules Islam and the prophet Mohammed continue across the region – and around the world. In Bangkok today hundreds protested outside the US Embassy, which closed hours before. And Indian administered Kashmir came to a standstill before protests turned violent in the summer capital, Srinagar. Shahnawaz Khan has more.
The shutdown against the anti-Islam film evoked a near total response in most parts of the Muslim dominated Kashmir Valley. Shops and business were shut and transport was off the roads. Protestors gathered at many places in the summer capital, Srinagar, and in other towns as well. They chanted anti-US and anti-Israel slogans and burned US flags and effigies of Barak Obama. A protest march   turned violent near the central city when protestors set fire to a government vehicle parked outside the residence of deputy chief minister Tara Chand.  Police fired tear gas to disperse the crowd, who hurled stones in return.  Protests against the film have been held in the region since Friday. Calling the film a conspiracy of the West, they want punishment for the filmmaker. A police spokesperson said that except for the vehicle burning incident most protests around the region today remained peaceful. Shahnawaz Khan, FSRN, Srinagar.
Fullerton police chief to admit no provocation for beating that killed mentally ill homeless man
This evening in Fullerton, California, the city's acting police chief  is expected to tell the City Council that Kelly Thomas, a mentally disabled homeless man, did absolutely nothing to provoke the police beating that led to his death. Lena Nozizwe has more.

On July 5th of last year officers responded to a call that someone was vandalizing cars. Police questioned Thomas and later reported that he resisted arrest. But surveillance video shows nothing of the kind. Rather, it reveals an unprovoked, brutal beating by six police officers at the end of which Thomas is crying out for his daddy. He died five days later. His father, Ron Thomas, has long fought to clear his son's name. Fullerton Mayor pro tem Bruce Whitaker says tonight's statement is "almost unprecedented." " …it could be considered an admission that the officers weren't acting within the full scope of their authority." So far, two officers have been charges, one is still under investigation and three city council members were recalled. Lena Nozizwe, FSRN, Los Angeles.
South African miners agree to pay raise and end strike
Thousands of platinum miners in South Africa will go back to work on Thursday after agreeing to a 22 percent pay raise. The strike at the UK-based Lonmin mine outside of Johannesburg lasted 5 weeks;  34 strikers died when police tried to squelch the protest.  Strikes continue at other mines in the gold and platinum rich region.
Pennsylvania High Court kicks voter ID back for review of ID accessibility
The  Pennsylvania Supreme Court sent the state's voter ID law back to a lower court. The state's High Court  ordered another look at the availability of alternate ID cards to make sure that voters have free and easy access to non-driver's license identification. But state Department of Transportation officials  readily admit they still require rigorous documentation. Today's ruling doesn't overturn the Voter ID law, but does order the lower court to suspend the law if voters don't have "liberal access" to ID or if disenfranchisement will occur.
Chicago teachers union considers contract; students home again today
Chicago teachers are still on the picket line today. Union officials are meeting this afternoon to review a proposed contract and consider calling off the strike. If they don't, tomorrow morning a judge will hear Mayor Rahm Emanuel's request to order them back to work.
FEATURES
Leaked comments from Romney reveal views on Middle East, disregard for "47 percent" of Americans
In a leaked video of a private fundraiser, Republican presidential candidate Mitt Romney told a crowd of wealthy donors in Florida that his campaign would never win over certain Obama supporters, especially those with low incomes. "There are 47 percent of the people who will vote for the president no matter what. All right, there are 47 percent who are with him, who are dependent upon government, who believe that they are victims, who believe the government has a responsibility to care for them, who believe that they are entitled to health care, to food, to housing, to you-name-it. That's an entitlement, that government should give it to them. And they will vote for this president no matter what." Romney added that it isn't his job to worry about "those people." The May fundraiser was held in the Boca Raton home of private equity manager Marc Leder, and admission cost $50,000 per plate. When footage of the event began appearing on the YouTube account "RomneyExposed" last month, the grandson of former President Jimmy Carter contacted the anonymous source and put him or her in touch with the non-profit news organization Mother Jones, who began publishing the video segments this week. More clips published today show Romney explaining his thoughts on the Israeli-Palestinian conflict, and include remarks some peace advocates call damaging. FSRN's Alice Ollstein has more.
On visit to US, Aung San Suu Kyi outlines further democratic reform in Myanmar
National League for Democracy chair Aung San Suu Kyi is in the United States for the first time in more than two decades. As part of her 17-day-long trip, she is scheduled to meet with congressional leaders and activist groups.  Speaking in Washington, DC today, the opposition leader from Myanmar, also known as Burma, said the government in her country has made steps toward democratic reform, but more still needs to be done.
"Burma had certainly started out on the process of democratization, but How far will it go? How sustainable is it? How genuine is it? Those are the questions."
Suu Kyi  won a popular election in 1990, but was denied office by a military junta and put under house arrest for two decades. After being released in 2010, she was elected to parliament. She credited Myanmar's President President Thein Sein with allowing some changes, such as a release of a limited number of political prisoners, and urged the US and other countries to be watchful of the process.

"I believe he is keen on democratic reforms, but how the executive goes about implementing those reforms is what we have to watch."
After decades of isolation and military rule Myanmar has become one of the poorest countries in the region. Repression of ethnic communities, such as the Rohingya, is also a major concern. According to the UN, Myanmar has nearly 800,000 people who are refugees or internally displaced, many of whom rely on emergency aid. This summer the Obama Administration lifted a ban on investment in Burma but Aung San Syu Kyi said opening economic markets had to be connected to reforms in civil and government institutions.
"New US-Burma bilateral relations I would like it to be founded firmly in the recognition of the need to give equal weight to the executive, the legislature and the judiciary and to judge the process of democratization in Burma by how strong all these institutions are and how well able to work together as a whole to establish democratic practices in our country."
Syu Kyi met with US Secretary of State Hillary Clinton today. She's scheduled to receive the Congressional Gold Medal Wednesday. Myanmar President Thein Sein is also scheduled to visit the US next week.
Attacks on Syrian cities send residents fleeing, others to cope with restricted movement
Today in Syria, residents reported clashes in Homs between government forces and opposition fighters and gunfire in Hama. According to the Syrian Observatory for Human Rights, government forces struck areas in Aleppo and Idlib province, where the bombing destroyed houses and injured civilians. A video posted online today showed residents digging through a destroyed building to uncover the body of a young man, who was motionless and beneath chunks of debris. A group of men cover him with a blanket and carry him out into the street. On Tuesday, The UN Human Rights Commission said human rights violations in Syria were increasing "in number, pace and scale." Abuses are also being credited to anti-government fighters. Human Rights Watch documented 12 cases of summary executions of suspected government fighters by groups connected to the opposition. Both groups said civilians continue to be affected the most. Earlier today we spoke with Ibrahim Zaidan via Skype from Idlib province. He began by describing the daily attacks that come from air assaults in the area.
Activists call for end to solitary confinement ahead of Philadelphia hearing
Opponents of solitary confinement continue their efforts to raise awareness about the harmful effects of the practice, including severe psychological and physical effects to inmates and the high cost for  prisons. In advance of a hearing today in Philadelphia on the issue, activists gathered in New York City to hear from some of the most visible activists fighting to end both solitary confinement and mass incarceration. From New York, FSRN's Matthew Petrillo has more.
Marchers in Canada call for resignation of Prime Minister Harper
In Canada, the anniversary of the Occupy movement coincided with the opening of parliament. In the capital Ottawa, Occupy members joined union leaders and other activists in marching through the streets towards the steps of the nation's legislature calling for the resignation of conservative Prime Minister Stephen Harper. FSRN's Tanya Castle reports.