October 10, 2012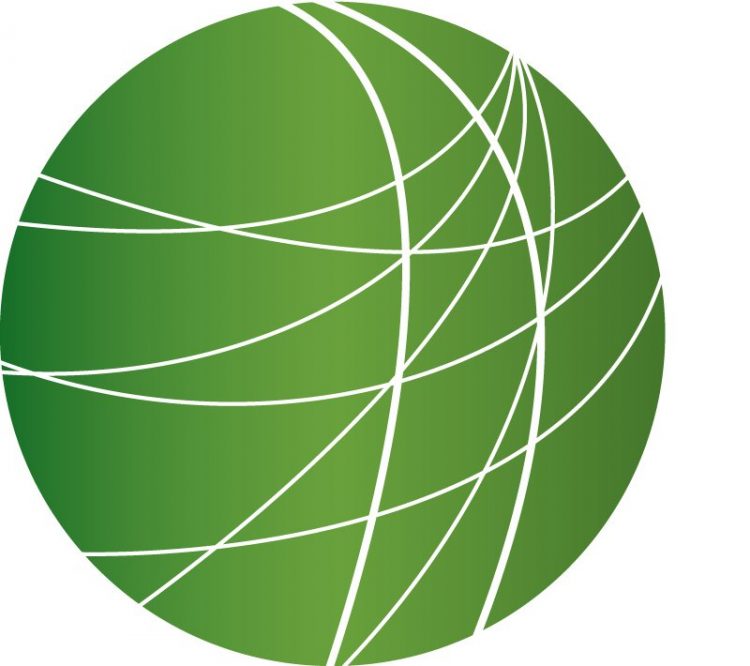 Supreme Court weighs role of race in college admissions
House inquiry into Libyan consulate attack highlights political divisions ahead of election
Mexican officials identify top Zeta leader as slain, but questions increase after body is lost
In Argentina, judge blocks abortion for victim of human trafficking
HEADLINES
Wal-Mart workers protest working conditions
A strike by Wal-Mart employees in Texas and several other states entered its second day today as protests against pay and working conditions continue to spread across the country.  FSRN's Andrew Oxford reports from San Antonio.
Wal-Mart workers in the Dallas area walked off the job Tuesday and joined a nationwide wave of strikes against the world's largest retailer.  Employees at stores and warehouses in six cities have now taken to the picket lines to demand higher wages, job security, and an end to retaliation against workers involved in labor organizing. Today, labor and community groups such as the employee-lead OUR Wal-Mart and United Food and Commercial Workers union protested at Wal-Mart stores across the country as part of a nationwide day of action.  Colby Harris, who works at a Wal-Mart in Dallas, says the company has until next Friday to address their demands.
"We will take action inside and outside of our stores.  Whether that means striking or passing out leaflets or whatever else, we're just making it known that Wal-Mart's deadline is next Friday."
Harris says organizing among the workers is just getting started.
"If they don't want to listen to us, we will be back and we will be stronger.  We need these issues fixed and we can't keep being overlooked."
Workers and their supporters also rallied outside Wal-Mart's corporate headquarters in Bentonville, Arkansas where the company was hosting an annual investors meeting.  Andrew Oxford, FSRN, San Antonio.

Judge hears challenge to secrecy in Bradley Manning Case
Today a military court heard a challenge to the secrecy surrounding the trial of former Army analyst Bradley Manning.  The case was brought by several media outlets, including The Nation and Democracy Now! who say the secrecy in the case is a violation of the First Amendment right of public access.  The public has not been allowed to see transcripts of the court proceedings, court orders or related trial documents.  Manning is accused of leaking thousands of documents to WikiLeaks while in the Army.  His case is being heard in military court.
Russian judge releases member of Pussy Riot
In Russia, the Moscow City appellate court released one member of the band Pussy Riot today, but maintained the two-year sentences of the other two women.  They are currently serving time for performing an anti-Putin song in an Orthodox church last winter, and are calling for a new trial.  FSRN's Ekaterina Danilova reports.

The court overturned the sentence of Evgenija Samutsevich, after her new lawyer argued she did not actually take part in singing and dancing in the church.  Speaking at the court today, Samutsevich said the move does not represent a split within the group.
"Being completely in solidarity with my friends and colleagues from the group, I believe that if I must answer for the action, then it should be for only those actions I actually did."
Recently, President Vladimir Putin said members of Pussy Riot deserve their sentences, leading some to speculate the court released one of the women to show its independence. During the hearing today, band member Maria Alyohina asked the court throw out the case.
"The attention by the press and the whole world to our case has been huge, and the Russian court system has been discredited at the international level.  In order to actually be able to say that a fair, just and independent court exists in Russia, there must be a new trial."
The two women who remain in jail say they will continue to appeal and eventually take their case to the European Court.  Ekaterina Danilova, FSRN, Russia.
Europe strikes down proposed moratorium on Arctic drilling
Efforts to introduce a Europe-wide moratorium on Arctic oil drilling died in a European Parliament committee on Tuesday.  According to the Guardian, the Industry committee rejected the moratorium put forth by the Environment committee, but did say companies must submit safety plans before drilling, as well as have the financial wherewithal to cover the costs of any accidents.  Environmentalists are criticizing the vote, saying oil industry groups were given too much influence in the decision-making.
Pakistani teen activist has Taliban bullet removed from her head
In an update to a story FSRN covered yesterday… A young Pakistani activist underwent surgery today to remove a bullet from her head, after being attacked by Taliban militants.  FSRN's Gabe Matthews reports from Peshawar.
Doctors in Peshawar successfully removed a bullet from the head of 14-year-old peace and education activists Malala Yousafzai this afternoon.  Hospital officials say she is out of immediate danger but the next one and half days are critical for her recovery.  They have advised against sending the teenager abroad for treatment. Today Pakistan's Chief of Army Staff visited the hospital to meet Yousafzai's parents.  He condemned the attack.  Many local residents stayed indoors out of fear.  Very few students and teachers attended government schools, and most private schools remained closed. In response to the attack, there has been widespread outrage across the country on social media, which in the past year has become an influential platform for discussion.  Most have condemned Taliban militants and have paid tribute to the young girl.  I'm Zayn Qarissli reading for Gabe Matthews in Peshawar.
FEATURES
Supreme Court weighs role of race in college admissions
The US Supreme Court heard arguments today on the role of race in college admissions, in the case of Abigail Fisher versus The University of Texas.  Fisher, who is white, claims her rejection by the university was discrimination, because their admissions criteria takes race into account among many other factors. Though Fisher has already graduated from another college, the case could impact students of all races around the country, if the Court's precedent upholding affirmative action gets overturned. FSRN's Alice Ollstein reports.
House inquiry into Libyan consulate attack highlights political divisions ahead of election
Today House Republicans convened a hearing on security in Libya to examine the attack in Benghazi that killed Ambassador Christopher Stevens and three other diplomatic personnel last month. Democrats have criticized Darrell Issa, chair of the House Oversight and Government Reform Committee, and fellow Republican Jason Chaffetz for politicizing the issue in the weeks before the election. Some critics also point out that Republicans have cut funding for diplomatic security in the 2013 budget. One of today's witnesses was Utah National Guard Special Forces soldier Andrew Wood. He visited Benghazi twice between February and August of this year when he was providing security in the country and reported to the US military's Special Operations Command Africa.
"While the sound of gunfire in and around Tripoli subsided from February to April the situation remained unstable. Libyans struggled with a Transitional government that hesitated to make decisions and was forced to rely upon local or tribal militias with varying degrees to loyalty. In late spring, Police were allowed to return to work to help with traffic but were limited to that. Fighting between militias was still common when I departed. Some militias appeared to be degenerating into organizations resembling free lance criminal operations. Targeted attacks against westerners were on the increase."
Wood added that Ambassador Stevens received a threat on Facebook in June. Another witness was Eric Nordstrom, a Supervisory Special Agent with the U.S. Department of State's Bureau of Diplomatic Security. He refuted Republican's criticisms that the State Department failed to approve requests for additional resources and said the situation was more complex.
"Due to Libyan political sensitivities, armed private security companies were not allowed to operate in Libya. That was the case under Gaddafi and that was the case under the Free Libya. Our existing, uniformed static local guard force, both in Tripoli and Benghazi were unarmed, similar to our static local guard forces at many posts around the world. Their job is simple. It is to observe, report, and alert armed host nation security, or armed response forces, possibly DS agents if that's the case. The use of local nationals  as armed bodyguards is a routine practice in the Department and we often do so to comply with the local firearms regulations of the host nation."
Last month, Secretary of State Hillary Clinton announced an independent, bipartisan Accountability Review Board would investigate the September attack on the consulate in Libya. The FBI is also carrying out a separate investigation.
Mexican officials identify top Zeta leader as slain, but questions increase after body is lost
Mexico's navy says it has killed one of the country's most wanted drug lords in a firefight on Sunday in the northern state of Coahuila. Yesterday, the navy released photos of what it says is the body of Zeta leader Heriberto Lazcano. But after a raid on a funeral parlor, the body is no longer in government custody. While the photos do bear a resemblance to known pictures of Lazcano, the absence of the body itself has raised doubts about the claims. It also comes just two months before a transition of power in Mexico's presidency, when current president Felipe Calderon, a driving force behind the militarization of drug war policies in Mexico, steps down and Enrique Pena Nieto takes office. For more on the latest, we're joined by FSRN reporter Shannon Young from Oaxaca, Mexico.
In Argentina, judge blocks abortion for victim of human trafficking
In Argentina, abortion rights activists are protesting a judicial injunction which yesterday halted an abortion procedure in Buenos Aires.  In March, the Supreme Court clarified that abortion is legal in cases of rape or to protect the mother's life, but this week a civil judge ordered doctors not to perform an abortion requested by a woman who was the victim of human trafficking.  The suspension of the abortion has called into question the ability of hospitals around the country to implement legal abortions.  From Buenos Aires, FSRN's Eilís O'Neill reports.
Scientists identify hundreds of Southeast Asian species at risk of extinction
Hundreds of species in the Southeast Asian region of 'Indo-Burma' are under threat of extinction from pollution, dam construction and climate change, according to a study released by the International Union for the Conservation of Nature. The four-year investigation involved more than 70 different scientists and specialists and focused on freshwater fish species, mollusks and crabs — key food sources for millions of people in the region. It also marked the first ever detailed survey of some parts of the Mekong River. FSRN's Ron Corben has more.