October 9, 2012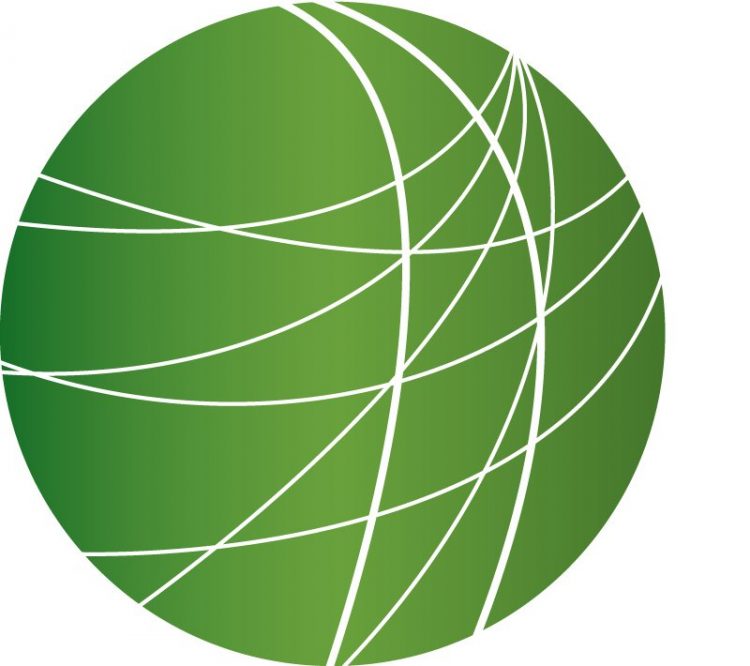 Meningitis outbreak reveals lack of oversight of some US drug pharmacies
In Syria, accounts of torture persist as tensions rise along border with Turkey
Florida amendment would limit privacy rights for abortion
HEADLINES
Army massacre in Nigeria
More than 30 people were killed BY Nigerian troops in the north-eastern city of Maiduguri. Government forces opened fire after two soldiers were injured in a bomb blast targeting an army patrol vehicle in the city.  FSRN's Samuel Okocha reports from Lagos.
Maiduguri is one of several towns in Northern Nigeria to have seen fighting between government forces and the militant Islamist group Boko Haram in recent months. Over the weekend,  Nigerian troops launched a renewed offensive against the sect, and claimed to have killed 30 of its members in Damaturu, another north eastern city.   The bombing of an army patrol vehicle in Maiduguri on Monday appeared to come as revenge. But the army responded with what eyewitnesses described as a shooting spree that killed dozens of civilians.  Several buildings were also set on fire during the attack. Mallam Abubakar, who comes from Maiduguri, told FSRN that brutality by government troops was nothing new, and that civilians live in fear because of harassment from soldiers sent to secure the area. Speaking to the BBC, Army spokesperson Lt Col Sagir Musa, denied that civilians had been killed. Samuel Okocha, FSRN, Lagos.
Teenage activist shot in Pakistan
In Pakistan, a 14 year old student, who publicly criticized the Taliban's closure of girl's schools has been shot in the North West of the country Zayn Qarrisli reads for our reporter in Peshawar, Gabe Matthews.
Malala Yousafzai was shot in neck and head as she left school in Mingora City in the Swat Valley this morning.  She was taken by helicopter to the Intensive Care Unit in Peshawar Combined Military hospital where her condition is not said to be life threatening. Two of her friends were also injured in the attack. Yousafzai is well known in Pakistan for an online journal she kept for the BBC, between 2003 and 2009 when the Taliban controlled the the Swat Valley.  In it, she criticized the Taliban's closure of girls schools, like her own. Speaking in January 2012 she explained what motivated her activism
"My aim was to go to school and my aim was to learn. If it was any place, if it was at school, if it was at home, if it was at a boarding school, but my aim was to learn and to struggle for my education and my rights"
Her criticism of the Taliban's school closures earned her widespread praise.  She was nominated for the 'International Children's Peace Prize', and received the first National Peace Award from the Pakistani government.  But she was also the subject of threats of retaliation. Today, a spokesperson for the Taliban accepted responsibility for the attack and said anyone who spoke against the group would be targeted. For FSRN I'm Zayn Qarrisli reading for Gabe Matthews in Peshawar.
Greeks protest German Chancellor's visit
In Greece, thousands of people took to the streets today to protest German Chancellor, Angela Merkel's visit to Athens.  It's the Chancellor's first visit to the country since widespread cuts to public spending TOOK  effect.  The cuts are part of a controversial bailout agreement negotiated by the German Chancellor.  Greece's government agreed to implement austerity measures, in exchange for several billion dollars from the International Monetary Fund, the European Central Bank and the European Commission.  Greece is currently in negotiations ABOUT THE next payment.  Without the almost 15 billion dollars, the Greek government would be bankrupt by November.  Demonstrators in Athens protested the measures, which many view as making the situation worse.  One in four Greek workers are currently out of work.
Greek anti-fascist demonstrators claim they were tortured
Also in Greece, a lawyer for fifteen people arrested during an anti-fascist demonstration told the Guardian newspaper they were subject to quote "Abu Graib" style torture while in police custody. The group was arrested on September 30th at a protest against Golden Dawn, the  extreme right-wing political party that won 18 seats IN  the last Greek election. The protesters say they were punched, kicked, spat on and denied access to water and legal representation for 19 hours. They also say police officers told them that their home addresses would be given to Golden Dawn, a party with a reputation of violence.
Kenyans demonstrate against politicians' bonus
Demonstrators marched to the parliament building in Nairobi today, calling Kenyan lawmakers "thieves".  The 222 Members of Parliament awarded themselves $105 000 each, payable at the end of the current term in 2013.  The bonus was added as a last-minute amendment to the Finance Act, voted on late last Thursday night.  The bonus award comes as public sector workers are demanding better pay and working conditions.
Farmers in Southern India struggle over water
Farmers in one state in Southern India are celebrating an apparent victory today in a long running dispute over water rights.  The farmers in Karnataka had complained that the state government was releasing badly needed water from a local dam, sending it to the neighboring state of Tamil Nadu. On Monday the state government shut off the flow of water. For FSRN Prabhakar Mani Tewari has more.
FEATURES
Meningitis outbreak reveals lack of oversight of some US drug pharmacies
According to new information from the Centers for Disease Control and Prevention today, the outbreak of fungal meningitis has spread. At least 11 people have died, another 119 are infected and as many as 13,000 people across the country are at risk of getting the rare disease from tainted medication. A federal investigation has linked the outbreak to the New England Compounding Center in Framingham, Massachusetts that manufactured the steroid injection used to cure back pain. Now, members of Congress and consumer advocates are demanding more regulation and oversight for the industry. In Washington, FSRN's Alice Ollstein reports.
In Syria, accounts of torture persist as tensions rise along border with Turkey
In Syria, clashes continued in cities across the country, and along the border with Turkey as tension increased in the region. Turkey said it deployed fighter jets to an airbase near the border and reported shelling from Syria. Turkey has returned fire into Syria. Speaking in Brussels today, NATO Secretary-General Anders Fogh Rasmussen said that Turkey has a right to defend itself within international law and that NATO is prepared to act.
"We have all necessary plans in place to protect and defend Turkey if necessary. We hope it won't be necessary. We hope that all parties will show restraint and avoid an escalation of the crisis."
Some of the most intense fighting is taking place in the northern city of Aleppo, where forces are locked in a battle for the city. For more, we're joined from Beirut, Lebanon by Sebastian, a photojournalist who recently returned from inside Syria, where he was reporting on the situation in Aleppo. We're using only his first name for safety reasons.
Florida amendment would limit privacy rights for abortion
In Florida, voters will find eleven amendments to the state's constitution on the November ballot. One of them would overrule parts of Florida's privacy law and eliminate some rights for women.  While Amendment Six reads as a push to outlaw public funding for abortions, opponents say it has some less obvious ramifications and is another step by conservatives toward outlawing abortions in the state. FSRN's Janelle Irwin reports.
Israeli courts offer mixed rulings for families of those killed during 2009 military offensive
Following Israel's military offensive into Gaza in 2009, known as Operation Cast Lead, the families of hundreds of Palestinians killed in the assault began a long legal process seeking recognition and compensation. Recently, two Israeli court decisions offered mixed results. In the case of one family who lost 22 members, the court said that the deaths were unintended results of the "mistakes of war," and that Israel is not responsible. But another Israeli court approved a settlement that compensates a different Gaza family for two members killed during a humanitarian break in the fighting. FSRN's Rami Almeghari has more.