October 29, 2012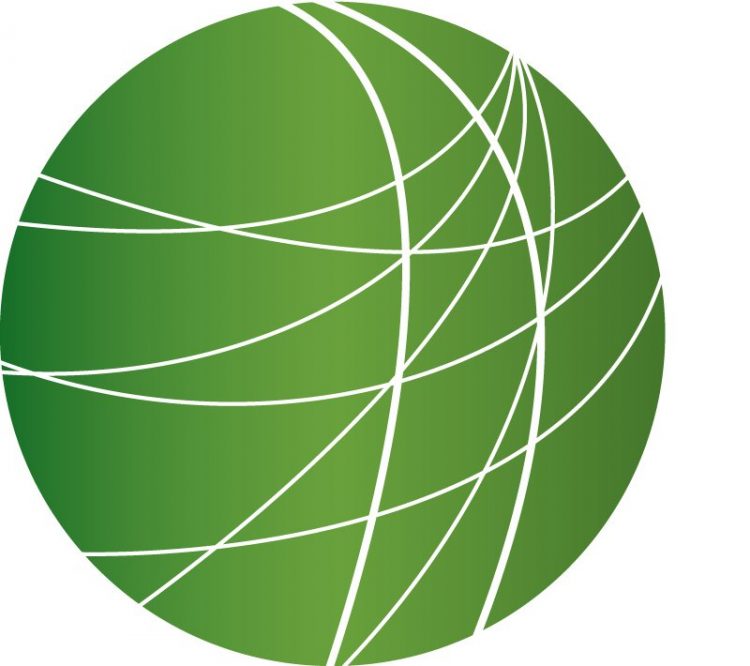 Hurricane Sandy hits East Coast, affecting millions of residents with strong winds, rain
Supreme Court hears challenge to government surveillance powers in Clapper vs. Amnesty International
Peta Lindsay, presidential candidate for Party for Socialism and Liberation, says needs of working people must come first
HEADLINES
Hurricane Sandy expected to make early evening US landfall; 65 dead in Caribbean
As millions of people along the northeastern US coast prepare for Hurricane Sandy to make landfall tonight, hundreds of thousands in Haiti, Jamaica and Cuba are still reeling. All told, at least 65 people died. In Haiti, survivors are shoveling mud from those shacks still standing. Flash floods and major mudslides continue, made worse by widespread deforestation. Almost 400,000 people still live in tent cities in and around hard-hit Port-au-Prince. In Cuba, nearly 150,000 homes were damaged; almost 20,000 totally destroyed or missing roofs, according to the Havana Times. Local elections scheduled for yesterday were postponed.
Connecticut Coast among areas under mandatory evacuation orders
As the storm makes it's way toward the US,  parts of New Haven, Connecticut are among many areas along the East Coast that are being evacuated. FSRN's Melinda Tuhus reports.
The East Shore neighborhood of New Haven, on Long Island Sound, was part of a mandatory evacuation order affecting a quarter million residents along the entire state shoreline. The New Haven Fire Chief said today that his men would rescue anyone in need who had refused to evacuate. But his colleague from East Haven, which suffered a direct hit from from Tropical Storm Irene last year, chimed in. "Please don't put us in a position where we have to make a decision like that. It happens, and firemen are made to do that kind of stuff, but I really don't want to send my guys in. They have families too." A number of locals interviewed last night said they intended to ride out the storm, but Anna Gaudio had just relocated to her best friend's house a few miles farther from the water. She agrees with Climate scientists who predicted for years that powerful and unusual storms like this one should be expected more often as ocean water warms and climate change accelerates. "As far as the storm is concerned, I believe this is the result of global warming. It's a product of how we have lived and we're ruining our world, and this is a product of it." Gov. Dannel Malloy ordered all but emergency vehicles off interstate highways by 1:00 PM. Melinda Tuhus, FSRN, New Haven.
We'll have much more on the mega storm later in the newscast, stay tuned.
Hundreds dead in unabated violence during four days of failed Eid al-Adha ceasefire
Violence in Syria continued today, the final day of a failed four-day UN brokered ceasefire in observance of the Muslim Eid al-Adha holiday. Airstrikes, street fights and a car bomb were reported in Damascus, women and children among the dead. And in Idlib, video reportedly shot today shows a young boy, perhaps eight years old, completely buried in rubble. At first not even his head is visible, then passersby frantically removing debris free his face, then his shoulders and slowly his torso is pulled from what could have become his grave. An independent journalist from Lebanon is still missing today. Fidaa Itani was kidnapped Saturday. A rebel militia called the Azaz Northern Storm Brigade claimed responsibility, saying that Itani is being held in Aleppo  "because his work was not compatible with the course of the Syrian revolution and revolutionaries."  The leader of the Syrian National Council has condemned the kidnapping.
Ten dead in another attack on Nigerian church despite peace efforts
Ten people are dead after a suicide bombing in a Northern Nigerian church and reprisal attacks on Muslims, about a hundred others are injured. Sam Olukoya reports from Lagos.

The attack on the Catholic church and the subsequent reprisal attacks on Muslims came at a time when both groups are working towards peace in Kaduna, a city that has seen lots of sectarian violence. Only two days earlier, Christians and Muslims came together for joint celebrations of the Muslim festival of Eid al-Mubarak in an effort to bring about peace. The latest outbreak of violence is seen as a setback to initiatives to contain the tension in Kaduna and other parts of Northern Nigeria. The Islamist sect Boko Haram, whose bombings and killings have claimed hundreds of lives this year in Northern Nigeria, is believed to be responsible for the attack on the church. The group is fighting for the introduction of Islamic law in Nigeria, and has vowed to scuttle any attempt made by Christians and Muslims to work towards peace. The Islamist sect says both religious groups cannot co-exist. Sam Olukoya FSRN, Lagos.
China chemical plant project delayed after widespread protests; demonstrations continue
Ongoing demonstrations against a chemical plant in Eastern China continued today, even after an announcement yesterday that the project would  be stopped. Ningbo city officials say the planned expansion of a plant owned by petrochemical giant Sinopec is now off, but locals fear it's just a delay tactic and remain concerned. Residents in Ningbo are particularly concerned about the production of the toxic chemical paraxylene, or PX, used to manufacture polyester, cleaning supplies and plastic bottles.
FEATURES
Hurricane Sandy hits East Coast, affecting millions of residents with strong winds, rain
Millions of residents along the US east coast prepared for the arrival of Hurricane Sandy, as strong winds, rain, snow and some flooding hit regions ahead of the projected landfall this evening. The National Hurricane Center said tropical storm winds had reached Massachusetts, New York and New Jersey. The Center warned of storm surges along the coast from six to 11 feet, six to 12 inches of rain with the possibility of inland flooding and two to three feet of snow in West Virginia and other areas in the Appalachia region, with harsh weather reaching as far west as Ohio. President Barack Obama said state and local government officials have already started coordinating with FEMA and that search and rescue teams are in place.
"We anticipate that the center of the storm is going to hit landfall sometime this evening, but because of the nature of this storm we are certain that this is going to be a slow-moving process through a wide swath of the country and millions of people are going to be affected."
Photos posted online showed extensive damage to Atlantic City's boardwalk in New Jersey and parts of Maryland. In New York, Mayor Michael Bloomberg ordered the evacuations of more than 370,000 people in lower Manhattan, Brooklyn and other low-lying areas. Residents in Red Hook, Brooklyn reported flooding hitting streets this morning. For more, we're joined by Raymond Normandeau. He's a resident at Queensbridge Houses, the largest public housing development in New York. His home lies on the border of the mandatory evacuation zone, near the East River. Normandeau runs the community website, www.queensbridge.us. You can check out the view from Roosevelt Island on a live webcam on the site.
Supreme Court hears challenge to government surveillance powers in Clapper vs. Amnesty International
The federal government shut down in Washington, D.C. because of Monday's arrival of Hurricane Sandy, but the US Supreme Court went forward with business as usual. The high court heard arguments today in a case that pits government national security claims against the privacy rights of journalists and human rights workers, who say their communications with associates abroad were monitored without a warrant. The case of Clapper vs. Amnesty International doesn't get into the constitutionality of the government's surveillance powers, but focuses only on whether the plaintiffs—or anyone—has the right to sue. FSRN's Alice Ollstein was at this morning's hearing and files this report.
Peta Lindsay, presidential candidate for Party for Socialism and Liberation, says needs of working people must come first
Both Barack Obama and Mitt Romney have been battling hard for support in Florida, where early voting has begun. The state's 29 electoral votes could prove crucial to a win in the tight presidential race. But in Florida, there are ten other presidential candidates on the ballot, not counting write-ins. One of them is Peta Lindsay, candidate for the Party for Socialism and Liberation. Lindsay has been a community organizer with the Philadelphia Student Union and with the anti-war ANSWER Coalition. WMNF's Sean Kinane sat down with her to discuss her candidacy and the issues most important to her party. Lindsay began by describing the background of the Party for Socialism and Liberation.
Oil and gas industry funds effort to defeat Colorado ban on fracking
Voters in Longmont, Colorado will decide whether or not to ban hydraulic fracturing within city limits. The oil and gas industry has poured record amounts of money into a campaign to defeat the citizen-led ballot measure.  FSRN's Maeve Conran has the story.