November 1, 2012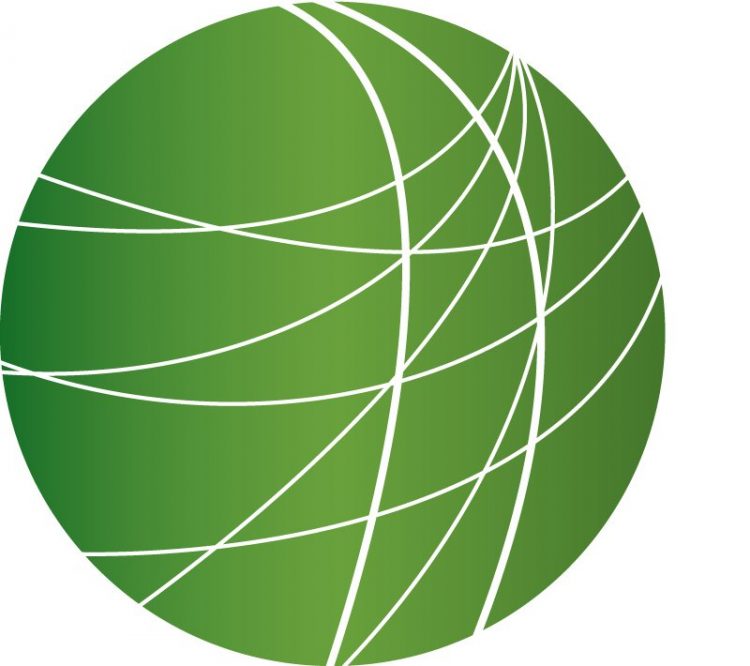 Devastation of Hurricane Sandy forces officials to confront climate change, extreme weather
Voting rights advocates increase efforts to protect access to polls in final week before election
In Massachusetts, tight Senate race between Warren, Brown draws millions in funds
HEADLINES
Utility crews from all over the US travel to give Sandy relief
Cities along the eastern seaboard and inland are drying out today, after the powerful storm Sandy caused widespread flooding and destruction. Millions are still without power. The death toll, now more than 75, continues its slow climb as communities assess the damage. The Environmental Protection Agency has eased restrictions on clean gasoline in order to help mitigate fuel shortages. Utility crews from all over the county are flying in to help with recovery efforts. Crews from Eugene, Oregon's publicly owned utility left this morning for a two to four week assignment in New Jersey. After focusing on the storm response for several days, President Obama is back on the campaign trail today.
Anti-union reforms in Idaho backed by NYC Mayor
An Idaho court has ordered a group supporting educational reform measures to reveal its donors. The controversial anti-union laws could be struck down by voters next week.  FSRN's Leigh Robartes reports from Moscow.
The educational reforms greatly limit teacher collective bargaining rights, mandate laptops for all high school students, and require on-line class credits for graduation. The released donor list shows New York City Mayor Michael Bloomberg donated $200,000 to a campaign to uphold the education overhaul. Bloomberg is one of two major donors to a newly-formed nonprofit called Education Voters of Idaho. The group had been resisting attempts by the Secretary of State to get them to reveal campaign donors under Idaho's sunshine law. A state judge ordered the names be made public Wednesday. The other major donor is Albertson's supermarket heir Joseph B.  Scott, who donated another quarter million.  Scott's has been financially invested in on-line education ventures, and is head of a foundation pushing virtual education in the state. On the other end, the nation's largest teachers union, the National Education Association, has contributed $2.5 million to repeal the reforms. Leigh Robartes, FSRN, Moscow.
Argentina to lower voting age to 16
Late Wednesday, the Argentine Chamber of Deputies passed a bill to lower the voting age from eighteen to sixteen.  It now heads to the President, who's expected to sign.  From Buenos Aires, Eilís O'Neill has more.
Opponents of lowering the voting age argue President Cristina Kirchner's Frente para la Victoria party will use their access to the media to indoctrinate the nation's young people.  They say it's contradictory for 16-year-olds to be able to vote when they cannot yet drive a car, buy alcohol, or go to jail. But Sergio Friedemann, who teaches political science to high school students, says the new law provides an important learning opportunity.
"Si uno vota por primera vez luego de terminar el colegio, capaz que dice, 'Ay, tendría que haber prestado atención en la escuela, cuando estudiamos el sistema electoral.  Ahora no sé qué estoy votando.'"
"If you vote for the first time after finishing high school, you might say, 'Oh, I should have paid attention in school, when we studied the electoral system.  Now I don't know what I'm voting for.'"
The mere fact that sixteen-year-olds will have to decide whether or not to vote will make politics more relevant to them, Friedemann argues.  While voting is mandatory in Argentina for those between eighteen and seventy, sixteen- and seventeen-year-olds will now join the country's senior citizens in having the option to vote. Eilís O'Neill, FSRN, Buenos Aires
Russia begins blocking prohibited websites
Today Russia's Internet "black list" went into effect.  Officials say the law is aimed at protecting children from harmful content.  But critics fear it will be used to censor information and restrict freedom of speech on-line.  FSRN's Ekaterina Danilova reports from St. Petersburg.

Authorities blocked six websites today as they implemented Russia's new Internet black list law.  Under the law, sites may be blocked for prohibited content, such as child pornography, information about drugs and discussion of suicide. But Internet freedom advocates say officials who close a site could easily abuse their power, as there is no independent review.  Problems could also arise with the way sites are shut down, according to Vladimir Medeyko, the director of Wikimedia in Russia.
"There is a restriction by IP-address so if there are a lot of sites on one server they all will be blocked even if the problem was only with one site."
Opposition groups say blocking by IP-address is aimed at restricting their organizing activities, which are mainly conducted through the Internet.  Internet activists are providing information on how to avoid government blocks, and a group called the Pirate Party of Russia launched a website today that allows access to blocked sites.  Ekaterina Danilova, FSRN, St. Petersburg.
Rights group says civilians are victims of fight against Islamists in Nigeria
Amnesty International says an insurgency by the Islamist group Boko Haram in Nigeria has led to human rights abuses by militants and government security forces.  The rights group says civilians are bearing the brunt of the violence.  FSRN's Sam Olukoya reports from Lagos.
In an analysis released today, Amnesty International accuses Boko Haram of killing more than 500 people.  Most of the victims, which include police officers and government officials, were killed in suicide bombings and targeted shootings.  Churches, schools, and journalists have also been targeted as the group tried to enforce strict Islamic law in Northern Nigeria. But the rights group also indicts government security forces. It says a Special Military Task Force set up to contain the insurgency is carrying out arbitrary detentions and extra-judicial killings. In one instance, military shot dead 25 people during a house to house raid following a Boko Haram bomb attack. Military authorities have in the past denied allegations of human rights abuses.  Boko Haram, which acknowledges it is involved in a violent campaign, says its targets are mainly enemies of Islam.  Amnesty International conducted interviews with victims of the violence in the early part of this year. The group says the Nigerian government denied it access to detention facilities. Sam Olukoya FSRN, Lagos.
FEATURES
Devastation of Hurricane Sandy forces officials to confront climate change, extreme weather
The US death toll from Hurricane Sandy has surpassed 80 and close to five million homes and businesses remain without power. In Hoboken, New Jersey officials said nearly 20,000 people are stranded in their homes as crews worked to restore electricity in the area at substations that had flooded, according to the AP. City officials asked for help on Facebook, asking for food trucks, blankets and coats. New Jersey Governor Chris Christie visited Moonachie, one of the hardest hit areas that was flooded from the Hackensack River. Christie has pledged to rebuild the Jersey Shore, where wide sections were flooded and badly damaged. Residents in New Jersey also had to deal with fuel shortages and long gas lines, though most bus routes were running. Parts of the New York Subway also resumed service today. In Brooklyn, residents at the Red Hook Initiative community center told FSRN that some homes in the area were still without power and people were coming to the center because of a lack of food. The widespread devastation of Hurricane Sandy and the unusual convergence of storm systems has brought attention to extreme weather, climate change and the threat to coastal communities. In an opinion published in Bloomberg News today, New York City Mayor Michael Bloomberg endorsed Barack Obama, citing climate change as a key factor. Bloomberg, an Independent, said that despite disappointments in Obama's term, he wanted a president who placed "scientific evidence and risk management above electoral politics." For more, we're joined by Mike Tidwell, author of The Ravaging Tide: Strange Weather, Future Katrinas and the Coming Death of America's Coastal Cities. He's also the director of the Chesapeake Climate Action Network.
Voting rights advocates increase efforts to protect access to polls in final week before election
With the election just five days away, voting rights advocates are struggling to ensure that vote by confronting misinformation, intimidation and confusion in several key states. Their concerns include an eleventh-hour court ruling in Ohio that could disenfranchise many legitimate voters, and threats to international election observers in Texas and Iowa that could impede their work and hurt US credibility on a global scale.  FSRN's Alice Ollstein has the details, in Washington, D.C.
In Massachusetts, tight Senate race between Warren, Brown draws millions in funds
One of the most expensive campaigns in the country is the US Senate race in Massachusetts. There, Republican incumbent Scott Brown is facing a close contest with Democratic challenger Elizabeth Warren. Warren, a Harvard law professor, has outraised Senator Brown by more then $10 million according to the Center for Responsive Politics. This week, Brown and Warren were scheduled for a final debate, but the event was cancelled due to Hurricane Sandy. Warren had agreed to debate Brown tonight instead, but according to the Boston Globe, Brown has pulled out of the debate, citing scheduling conflicts. From Boston, FSRN's Chuck Rosina reports.
Minnesota voters to decide on marriage measure, Voter IDs
In Minnesota, voters will decide on two controversial constitutional amendments.  One would define marriage solely as between one man and one woman and another would require photo ID to vote. Many civil rights, labor and progressive groups have been campaigning against both amendments. KFAI's Dixie Treichel spoke with Minneapolis artist organizers who collaborated to launch a billboard and poster project to raise awareness about the measures.
You just heard Joan Vorderbruggen, Erin Sayer and Robyn Hendrix, artists and activists in Minneapolis. This segment was recorded & produced by KFAI's Dixie Treichel. To see a picture of the billboard and poster:
http://www.GUERRILLAGIRLS.COM/posters/SameSexMarriageandVoterIDMinnesota.shtml