November 14, 2012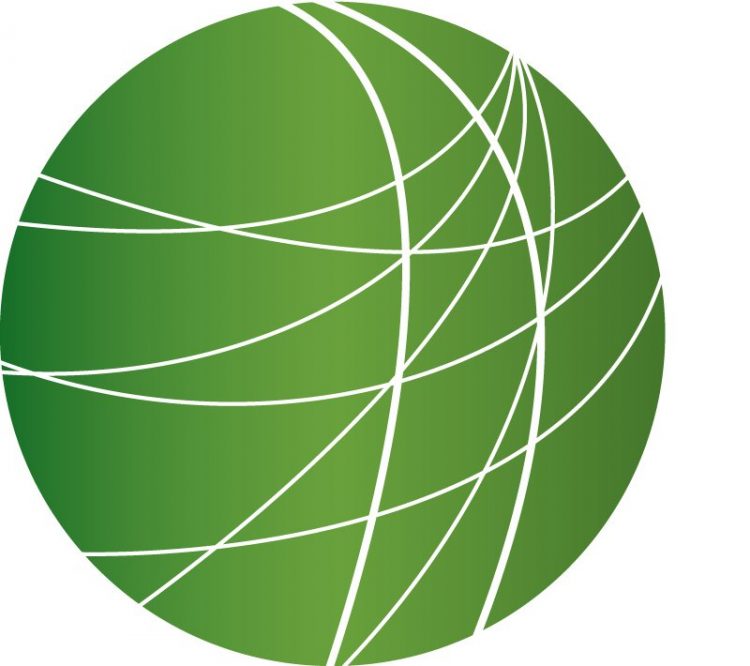 Israeli military launches strikes on Gaza, killing Hamas leader, civilians
Workers in Madrid hospitals face cuts as strikes spread across Europe
Congress to take up cybersecurity bill, prompting concern over privacy
HEADLINES
Israel and Hamas strike opening chord in prelude to war
An Israeli air strike killed Hamas' top military leader today.  More Israeli air strikes followed, leaving a number of people dead and scores of others injured.  Hamas has reportedly fired back into Israel and is preparing for war.  FSRN's Rami Almeghari reports from Gaza.
The Israeli Army says it killed Hamas's top military leader Ahmad Alja'bari.  Alja'bari was riding in a car in Gaza City when an Israeli drone destroyed the vehicle.  The airstrike kicked off a new offensive on the Gaza Strip Israel is calling "Operation Pillar of Defense."  The military says it is targeting Gaza-based armed groups and weapons stores across the territory, but civilian casualties are already mounting.  The assassination of Alja'bari was followed by at least more 20 Israeli airstrikes this evening, killing a number of Palestinians in different areas.  Among those killed is a four-year-old girl in southern Gaza city.  Medics say more than 25 others were injured.  Israel accuses Alja'bari of orchestrating militant attacks for more than a decade.  It also says he was behind the abduction of Israeli soldier Gil'ad Shalit in June 2006. Shalit was swapped for 1000 Palestinian prisoners in October 2011.  Dr.  Mokhaimar Abu Se'da is a Gaza-based political analyst.
"It seems to me that the ball is in Hamas's court right now.  If Hamas retaliates with long-range missiles against Israel as a result of this assassination, it will definitely provoke Israel into more offensive operations which might lead to ground operations against Gaza."
Indeed, the IDF posted on social media today that – quote – "All options are on the table," and that if necessary, Israel will initiate a ground operation in Gaza.  Hamas and other Gaza-based armed groups vowed to retaliate.  Meanwhile, Israeli media reports the Israeli army is beefing up forces along the Gaza-Israel border.  Rami Almeghari, FSRN, Gaza.

Hamas has begun its retaliation, firing several rockets into Israel, according to the IDF.  A shopping center has been hit, but no casualties have been reported.
Nigerian lawmakers advance anti-gay legislation
In Nigeria, lawmakers in the House of Representatives have advanced a bill that would criminalize public displays of affection between same-sex couples and ban gay marriage.  FSRN's Samuel Okocha reports from Lagos.
Last year, Nigeria's Senate approved the bill making same-sex marriages punishable by up to 14 years in prison for the couple and 10 years for anyone supporting such unions.  A 10-year sentence was also prescribed for any person making a public show of same-sex romantic relationships. Earlier this week, the anti-gay bill sailed through a second reading in Nigeria's lower Parliament following a unanimous vote.  Under the proposal, LGBT organizations would also be made illegal.  A clause-by-clause review will take place before the lawmakers vote on the bill. Gays and lesbians in Africa's most populous country are at greater risk of contracting HIV and other sexually transmitted diseases because of discrimination, which makes it difficult to seek counseling and treatment.  In addition, the prohibition of same sex unions and ban on advocacy groups means members of Nigerian's LGBT community will continue to hide their sexual orientation in order to avoid discrimination and punishment. Samuel Okocha, FSRN, Lagos.
UN says access to contraception a universal right
In other news, for the first time, the UN is calling access to contraception a universal human right.  In a report released today, the group says allowing women access to family planning in developing countries would save them more than $11 billion per year.  It also found that countries that ignore this right invite poverty, health problems and gender inequality.  The UN Population Fund attributes the substantial portion of economic growth in Asia to access to contraception.
European leaders come up short in push for boardroom gender equality
The European Union's Executive approved a proposal today to even up the gender gap in the board rooms of European companies – but the measure may lack teeth.  From the UK, Tom Allan reports.
The directive adopted by the European Commission will require publicly listed companies to have 40% female board members by 2020.  It's been championed by Viviane Reding, Commissioner for Justice, Citizenship and Fundamental Rights.
"After decades of empty promises and failed attempts for self-regulation, we still have an 85% of male quota on the boards of Europe's largest companies – women only make 15%.  Now this is a waste of talent, when you think that 60% of University graduates are female.  And that is why the commission is taking action."
However, the proposals have been watered down after opposition by European member states, led by the United Kingdom.  As a result, it will be left up to individual nation states to decide whether or not to impose sanctions on companies that miss the target.  Tom Allan, FSRN, Edinburgh.
FEATURES
Israeli military launches strikes on Gaza, killing Hamas leader, civilians
Despite an agreement mediated by Egypt to stop the violence, the Israeli military launched a barrage of strikes on Gaza today, assassinating a top Hamas military leader and killing civilians, including children. Prime Minister Benjamin Netanyahu spoke in a televised address. Translation from Al Jazeera. Israeli officials say their offensive is a "widespread campaign" called Operation Pillar of Defense and published a video of the strike that killed Hamas military chief Ahmed Al-Jabari. Israeli military spokesperson Avital Leibovich said the attack is justified because of Hamas rocket fire into Israel. Gazans reported multiple strikes throughout the evening following the attack on Al-Jabari's car and many injuries. Residents posting to social media described warships firing from the water and drones flying overhead. Photos posted online allegedly show a one and four year old killed in the attacks. For more we're joined by FSRN's Rami Almeghari in Gaza.
Workers in Madrid hospitals face cuts as strikes spread across Europe
Across Europe today, tens of thousands of public workers staged anti-austerity strikes in nearly two-dozen countries. Workers say the spending cuts and tax raises imposed on citizens are hurting chances for a recovery.  Spain and Portugal held their first-ever coordinated general strike, which was Spain's second this year. In Spain alone, more than 700 flights were cancelled. But many question how effective the strike can be. Workers from one public institution on the cutting block — Madrid hospitals — said they don't want their message confused with that of the protestors. From Madrid, FSRN's Robert Downs reports.
Congress to take up cybersecurity bill, prompting concern over privacy
In Washington, D.C. today, Republicans and Democrats in the Senate re-elected their party leaders and laid out their policy priorities for the short term before the holidays. Both sides have also been angling for the allegiance of newly elected Independent Senator Angus King from Maine, who only made a decision after learning that remaining completely neutral would cut him out of the committee process.
"And so I have decided to affiliate myself with the Democratic Caucus, because doing so will allow me to take independent positions on issues as they arise, and at the same time will allow me to be an effective representative with the people of Maine."
King noted that the only two Independent Senators currently serving in Congress, Bernie Sanders of Vermont and Joe Lieberman of Connecticut, also caucus with the Democrats. With the membership and leadership of the Senate hammered out, lawmakers are getting down to business. But with the Farm Bill, Defense Authorization Act, Violence Against Women Act, Hurricane Sandy disaster aid and US Postal Service rescue bill still left incomplete, the Senate is using its first days back in session to consider the Sportsmen's Act, which allows for more hunting and fishing on public land. Lawmakers are scheduled to consider a Cybersecurity bill next, which has privacy and civil liberties advocates concerned. On Capitol Hill, FSRN's Alice Ollstein has more.
Wisconsin police officers challenge state law over union rights
In Wisconsin, a controversial state law weakening union rights for public workers faces another legal challenge. A union representing state police officers filed a lawsuit in Madison on Tuesday, charging that the law violates the state's constitution.  FSRN's Molly Stentz has more.