November 16, 2012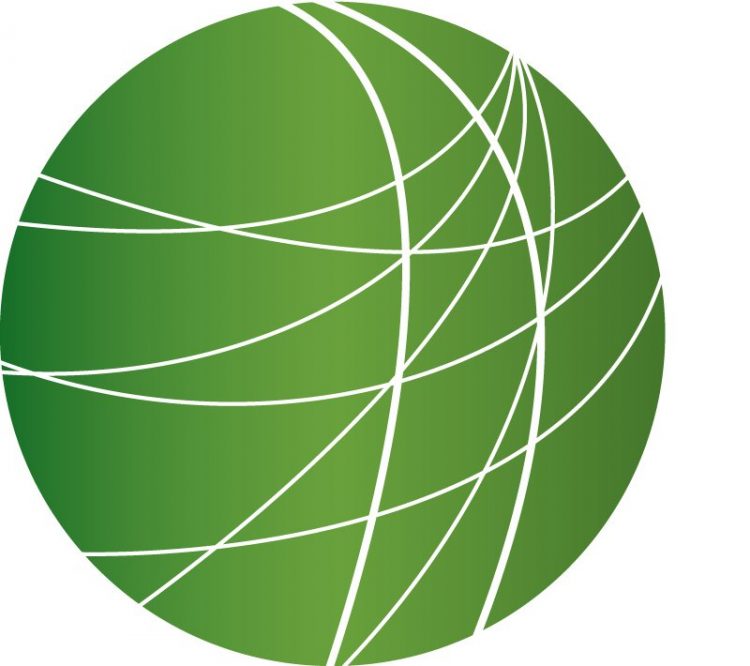 Families in Gaza grieve the loss of loved ones after Israel's attacks
US officials support Israel's attacks as rights groups condemn drones, targeted killing program
Israel launches unprecedented social media online propaganda war
HEADLINES
International protests follow Gaza-Israel escalation
Activists all over the world have mobilized to protest Israel's current military campaign against Hamas in Gaza. The escalation in fighting started Wednesday when an Israeli drone strike killed a top Hamas official. The elected leaders of Gaza then retaliated with rocket fire into Israel. The fighting has continued since, despite an attempt at a brief and failed ceasefire today as Egypt's Prime Minister visited the Gaza Strip. Anti-Israel protesters were out in Egypt, Malaysia, the UK, Iran, Canada and the US, among other places. A pro-Israel demonstration in London has also been reported. In the West Bank, anti-Israel sentiment is high. FSRN's Ghassan Bannoura reports that West Bank protests were met by Israeli soldiers, yielding several injuries.
This afternoon, the weekly anti-border wall protests organized in a number of West Bank villages shifted focus to the military action in the Gaza Strip. Israeli soldiers confronted the nonviolent demonstrators using tear gas and rubber bullets. Six Palestinian civilians were injured; three from the village of Al Nabi Saleh in central West Bank. Mohamed Al Tamimi was there. "Today we were subjected to attacks by soldiers who rained down on us from all directions in order to suppress our protest, organized in solidarity with Gaza. They also attacked our homes and children." Meanwhile clashes erupted in Bethlehem, southern West Bank and Ramallah, where hundreds gathered waving flags and chanting anti-Israel slogans. At a demonstration in Jerusalem, Israeli troops made several arrests. Ghassan Bannoura, FSRN, Bethlehem.
Two missing in Gulf of Mexico oil platform fire
A fire on an oil platform off the Louisiana coast in the Gulf of Mexico today left several people critically injured. Two men are reported missing. The rig, located about 25 miles offshore, is owned by Houston-based Black Elk Energy, who issued a brief message on their website saying their thoughts and prayers are with those impacted. The platform was reportedly not actively pumping oil at the time of the explosion, although an oil sheen has been reported up to a half mile away. Government environmental inspectors are traveling to the site.
Coal company agrees to end use of mountaintop removal mining
Activists working to stop mountaintop removal coal mining in southern Appalachia scored a victory when a company announced that it will end the practice.  FSRN's Melinda Tuhus reports.
Patriot Coal Corporation came to its decision as part of a settlement with three environmental groups over high levels of selenium found a in several of its mines.  In a settlement publicized Thursday the Missouri-based company acknowledged the significant impact of its mining operations on local communities.  Bo Webb is the coordinator of the Appalachian Community Health Emergency or ACHE Act Campaign. The proposed law calls for ending surface mining due to serious documented health impacts for local residents, such as elevated cancer rates and birth defects. He said this is a positive development. "Finally, a coal company has acknowledged that peer-reviewed scientific research connecting mountaintop removal to health disparities in mountaintop removal communities." Patriot's decision to phase out mountaintop removal comes as the company struggles with bankruptcy. Webb says more must be done to shut down mountaintop removal sites owned by other coal companies in Appalachia. Melinda Tuhus, FSRN.
Federal court overturns Michigan ban on affirmative action
A divided 6th Circuit Court panel ruled yesterday that banning affirmative action violates minority rights to equal protection under the Constitution. The case focused on college admission in Michigan. The judges said the state ban puts in place a structural imbalance. A student who wants a policy allowing officials to consider family alumni connections in the admissions process has several ways to pursue that goal. But under the state ban, students wanting a race-conscious admissions policy have only one avenue – changing the state constitution. The Supreme Court is expected to rule on another affirmative action case next year.
Grand jury resisters remain in jail in Northwest
Supporters of a group of Seattle grand jury resisters have declared this week an international week of solidarity for the Northwest activists jailed for not cooperating with federal investigations. Two are still being held at a federal prison in Seatac, Washington. Vigils and protests are planned this weekend.  FSRN's Mark Taylor-Canfield reports from Seattle.
Portland, Oregon resident Matt Duran has been held in federal custody since August 5th when he refused to testify before a grand jury investigating the activities of activists in Seattle, Portland and Olympia. Katherine Oljinek from Olympia has been in detention since September. Portland resident Leah-Lynne Plante was released from federal custody on October 17th, but neither Plante nor the US Attorney involved have discussed publicly the terms of her release. A fourth subpoenaed activist has stated he will also refuse to testify. Maddy Pfeiffer says he expects to be jailed for civil contempt on Dec 14th when the grand jury reconvenes in Seattle. He was ordered to appear before the grand jury earlier this month, but Pfeiffer's attorney asked for a delay. Tomorrow a conference will be held in Seattle to discuss the history of political repression against activists in the Northwestern. On Sunday, supporters of the grand jury resisters plan to gather at the federal prison in Seatac for a day of vigils and protests.  Mark Taylor-Canfield, FSRN, Seattle.
FEATURES
Families in Gaza grieve the loss of loved ones after Israel's attacks
Israeli air strikes on Gaza and rocket fire into Israel continue for the third day in a row and many are concerned about troops being sent into the Occupied Territory. Israel approved an expansion of the draft to 75,000 troops, and one general, addressing soldiers, said they were "on the eve of a possible ground operation." Armed factions in Gaza launched a rocket that landed in an open area south of Jerusalem, reportedly the first such incident in more than three decades. As of this afternoon, 28 Palestinians had been killed, including children and babies. Hamas rocket fire killed three Israeli civilians on Thursday. At least 200 Gazans have been wounded. And according to Ha-aretz, the Israeli military has hit more than 500 targets in Gaza. Photos of the attacks show plumes of smoke rising high in the air and charred, demolished buildings. One of the buildings hit this week was the home of a Gazan family. That strike killed an 11-month-old baby and a recently married sister-in-law. FSRN's Rami Almeghari visited the grieved family and filed this report.
US officials support Israel's attacks as rights groups condemn drones, targeted killing program
In Washington, some elected officials are expressing strong support for Israel's air strikes on Gaza. The President, State Department and Democratic Leader Nancy Pelosi all say Israel's current use of aircraft and drones — paid for by US tax dollars — is justified self-defense. But others, including progressive lawmakers and international law experts, say the US response is undermining peace in the region. And as human rights groups investigate the US targeted killing program, they say it sets a dangerous precedent for other countries, including Israel. On Capitol Hill, FSRN's Alice Ollstein has more.
Israel launches unprecedented social media online propaganda war
Since Wednesday, both Israel and Hamas have been using social media in an online propaganda war to rally support for their attacks. Within minutes of the assassination of Hamas military leader, Ahmed al-Jabari, the Israeli military posted to Twitter that they had killed him. Shortly after, they distributed a video of the air strike on al-Jabari's vehicle. The social media war has continued, with aggressive images, graphics and text posted to multiple platforms. To discuss this new use of social media and its impacts, we spoke with Noah Schactman, contributing editor at Wired magazine's national security blog, "Danger Room." He's reported from Afghanistan, Israel and Iraq.
Families of thousands disappeared in Mexico demand answers
In Mexico, cases of missing and disappeared persons have reached crisis levels. During the administration of President Felipe Calderon, who assumed office in 2006, thousands of Mexicans have vanished without a trace and some families are trying to make sure the issue isn't lost in the upcoming presidential transition. Shannon Young reports.