December 4, 2012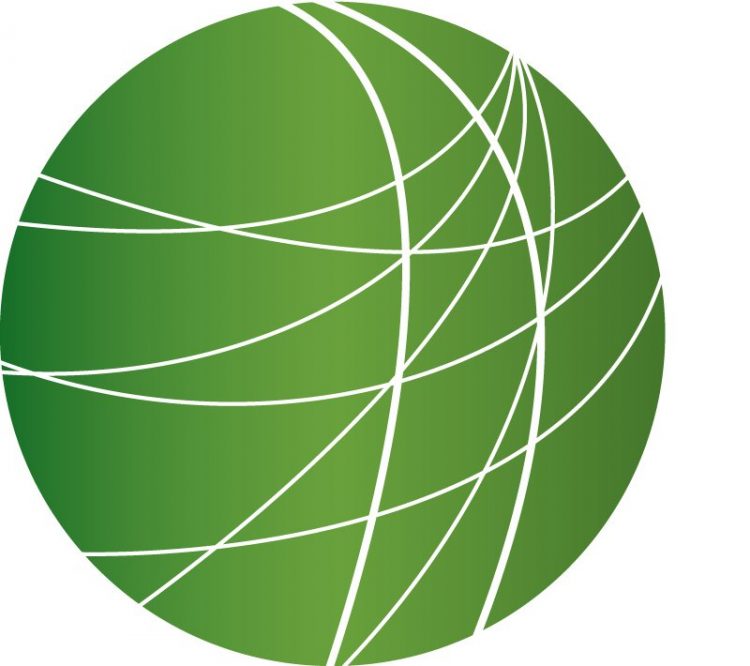 As fiscal cliff nears, grassroots activists urge lawmakers to protect the social safety net
Critics slam continued secrecy of Trans-Pacific Partnership, talks underway in New Zealand
UN Secretary General Ban Ki-moon warns countries in Doha that window of opportunity to avoid climate change crisis is closing
HEADLINES
Death toll rising in Philippines after Typhoon Bopha rages through
Dozens of  people are dead after Typhoon Bopha made landfall in the southern Philippines at dawn today. Madonna Virola has more.

The death toll continued to climb throughout the day as search and rescue efforts continued. At least three children were among the dead in the Compostela Valley, and six soldiers at a nearby Army post. The storm is the strongest typhoon to hit the country this year. According to officials, more than 50,000 people fled their homes for temporary shelters, as howling winds battered their communities, blowing off roofs and toppling trees causing power cuts. Heavy rain continues, increasing flood and mudslide risks. Thousands of ferry passengers were stranded as boat trips and air flights were canceled. Civil defense chief Benito Ramos said at least 20 tropical cyclones hit the county each year leaving hundreds of casualties. A year ago, typhoon Washi killed more than 1,500 people in the southern Philippines, which used to be largely spared by typhoons. Forecasters said the nearly 375 mile wide storm was moving west at 16 miles per hour and was expected to hit the central Philippine provinces before exiting to the South China sea on Thursday. Madonna Virola, FSRN, Calapan City, Philippines.
Massive protests at Egypt's Presidential Palace rival those that ousted Mubarak
Egyptian security forces clashed with protestors outside of Cairo's Presidential Palace as tens of thousands of demonstrators gathered to show their anger over a recent decree by President Mohammed Morsi granting himself sweeping powers of authority. Noel King reports from Cairo.

Reports from the scene suggest that security forces retreated after being confronted by marchers who broke through a police line. The black-clad security officers then fired tear gas on the demonstrators resulting in several injuries. Morsi's plan to force a December 15th referendum on a hastily-written constitution has sparked howls of protest from a range of opposition groups that include Egyptian liberals, secularists, Christians and moderate Muslims. Critics say that while the constitution offers basic protections of some human rights and civil liberties, it is undermined by vague and contradictory language and grants the military and Islamic religious institutions undue power. Street protests are expected to continue today and nearly a dozen Egyptian newspapers did not publish  to show their support for the protests, some TV stations will be dark tomorrow. Morsi has said that he will suspend his broad new powers as soon as Egypt's constitution is approved. Noel King, FSRN, Cairo.
Palestinian prisoners launch solidarity hunger strike with 2 who have fasted for 4 months
Thousands of Palestinian political prisoners held by the Israeli military went on hunger strike today in solidarity with two prisoners who entered their fourth month without food. FSRN's Ghassan Bannoura has more.
Ayman Sharawna, on hunger strike for 149 days, and Samer Issawi, on hunger strike for 126 days, are protesting their administrative detention and what they call ill treatment by Israeli authorities. Israel uses so-called administrative detention to jail Palestinians for unspecified periods of time without charge. Both men were released last year as part of the prisoner swap deal between Palestinian groups and Israel, but were subsequently rearrested. Issawi's lawyer said today that his health has deteriorated. His sister Shrien says he is fasting to demand his release.  "His muscles are decaying, causing him a great deal of pain. This may also cause damage to his internal organs, including his heart, which could stop working at any time." One other prisoner is currently on day 36 of a hunger strike. Last Tuesday, Palestinian political prisoners held the first one-day solidarity hunger strike. Palestinian human rights groups say Israel is currently holding 5,000 political prisoners. In the past two week, Israeli troops have arrested about 100 more. Ghassan Bannoura, FSRN, Bethlehem.
Environmental activists opposing Keystone XL pipeline on hunger strike
In Texas, protests against construction of the Keystone XL pipeline continue this week. In Houston, two long-time Gulf Coast environmental activists are on the sixth day of a hunger strike after being arrested for blocking the gates of a local oil refinery. Andrew Oxford reports.
Last Thursday, Diane Wilson and Bob Lindsey, Jr. chained themselves to trucks at the gate of a Valero oil refinery in Houston's Manchester neighborhood. The two were protesting the energy company's role in the Keystone XL pipeline which would carry tar sands oil from Alberta to refineries on the Texas Gulf Coast. Those refineries, according to Lindsey, are already posing health problems to the low-income neighborhoods around them. "What we're demanding is that Valero agree to not take any of the tar sands material and that they divest themselves of their position there in Manchester and leave that community." After their arrest, the two launched a hunger strike that now continues into a sixth day. Construction of one part of the Keystone XL near the East Texas town of Winona was halted on Monday. Two young men with the group Tar Sands Blockade chained themselves inside a section of pipe slated to be laid that day. Police eventually extracted the men and also arrested a young woman who was helping them. Each is now being charged with three misdemeanors and remains in detention on $65,000 bail. Andrew Oxford, FSRN, San Antonio.
FEATURES
As fiscal cliff nears, grassroots activists urge lawmakers to protect the social safety net
House Republicans are circulating a proposal this week explaining how they would solve the fiscal cliff crisis, the tax increases and spending cuts that will happen at the end of the month if no action is taken. Unlike the proposal President Obama announced last week, which allows the Bush Tax Cuts for the wealthy to expire and includes additional stimulus spending, the Republican plan relies on deep cuts to Medicare, Medicaid, food stamps and programs for federal employees. With less than a month left to reach an agreement, both corporate lobbyists and grassroots activists are all over Capitol Hill, pushing for lawmakers to protect some interests, and sacrifice others. In Washington, D.C., FSRN's Alice Ollstein has more.
Critics slam continued secrecy of Trans-Pacific Partnership, talks underway in New Zealand
World leaders are meeting in Auckland, New Zealand for the latest round of Trans Pacific Partnership or TPP negotiations. The partnership now involves eleven countries, including the US, Australia, New Zealand, Singapore and Vietnam and newly included Canada and Mexico. Watchdog groups are in Auckland to monitor the highly secretive negotiations. So far, the public has only learned about the trade deal through leaked copies of the proposals. For more spoke to Lori Wallach, Public Citizen's Global Trade Watch director who is in Auckland. This is an extended version of the interview we broadcast.
UN Secretary General Ban Ki-moon warns countries in Doha that window of opportunity to avoid climate change crisis is closing
New research suggests the world may not be able to stop the planet from warming 2 degrees Celsius, the previous voluntary target agreed to in 2009 during international talks in Copenhagen. A new report published this week in the journal Nature Climate Change states: "A shift to a 2 °C pathway requires immediate significant and sustained global mitigation, with a probable reliance on net negative emissions in the longer term."
This coincides with new data on carbon emissions from the Global Carbon Project. Researchers found CO2 emissions in 2011 were "the highest in human history and 54% higher than in 1990," the base year used in the Kyoto Protocol. The largest emitters were China, the United States, the European Union and India. Speaking from the Climate Change talks in Doha, Qatar today, UN Secretary General Ban Ki Moon said the window of opportunity to avoid dangerous warming is closing:
"Governments have agreed to keep global temperatures from rising more than 2 °C above pre-industrial levels. This is technically possible and it is financially viable."
Ban Ki Moon said countries have a responsibility to reach an effective, universal and binding agreement by 2015. He called on world leaders to meet five goals:
"First, the adoption of a ratifiable second commitment period of the Kyoto Protocol…"
Developing countries, many of which are already experiencing the impacts of global warming, are also pushing for stronger financial support to compensate for the damage caused by the emissions of rich countries. David Waskow manages climate change policy work with Oxfam. He said the US and President Obama is falling short at the Doha talks.
"The President needs to ensure that his negotiators here, the re-election message, and act to make it reality. Our children should not be threatened by the destructive power of a warmer planet…"
The Green Climate Fund, established following meetings in 2009 and 2010, was supposed to raise $100 billion a year by 2020. But advocates say rich countries are failing to make good on their pledges.
In China, residents face decreasing fresh water supplies from shrinking lakes and polluted rivers
China's 1.3 billion people are facing multiple threats to their freshwater sources. Development and urbanization are causing thousands of natural lakes to shrink, and rivers are becoming more polluted threatening water security for farmers and city dwellers. Meanwhile, scientists trying to predict what impact melting glaciers and shifting monsoon patterns may have on China's future generations. From Western China, Mike Ives reports.