December 14, 2012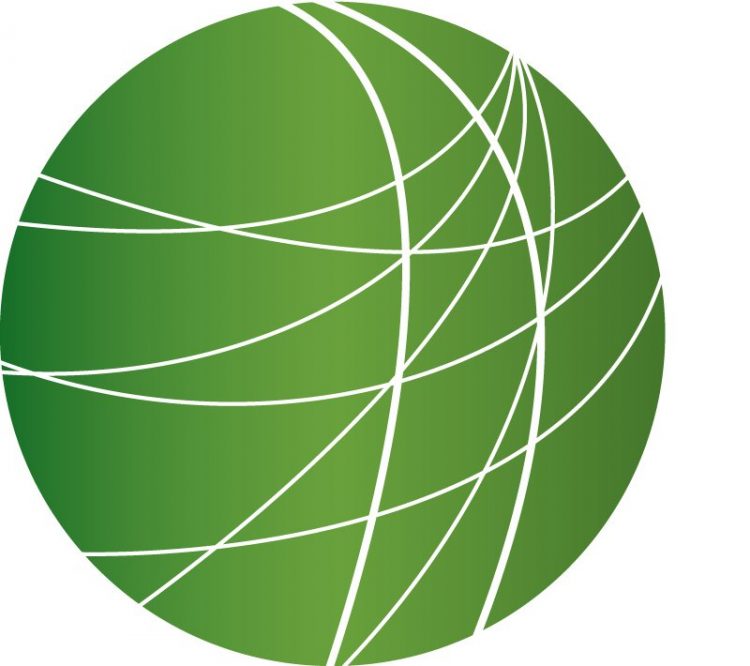 Protesters rally in Egypt ahead of vote on Morsi-backed constitution
Brooklyn residents demand accountability from authorities after Superstorm Sandy
Women's rights groups slam restrictive abortion measures approved by Michigan lawmakers
HEADLINES
Twenty-seven dead in CT school shooting
A mass shooting at a school in Connecticut this morning has left at least 27 people dead, including more than a dozen children. Reports are changing constantly, but it appears a gunman entered a Newtown elementary school and opened fire first in a kindergarten classroom. Media report the shooter is dead.
US to send troops and missiles to Turkey-Syria border
The US has agreed to send two batteries of Patriot missiles to the Turkey-Syria border. Last week NATO approved what they called defensive measures for Turkey. Defense Secretary Leon Panetta justified the decision after signing the deployment order:  "So that we can help Turkey have the kind of missile defense it may very well need in dealing with threats that come out of Syria." Along with the missiles, the US will deploy 400 troops to the border to operate the batteries. Germany and the Netherlands have also agreed to send Patriot missiles to the country.
House GOP authorizes $2 million for DOMA defense
House Republican-authorized spending to defend the Defense of Marriage Act is now close to $2 million. Congressional Quarterly reported yesterday that the GOP signed off on a half-million dollar increase in the legal contract with a private firm in September, unbeknownst to Democrats and the public. The original contract was set at $500,000, but Republicans have increased the maximum twice now.  In a statement, Minority Leader Nancy Pelosi chastised Republicans for hiding the contract from voters and wasting taxpayer dollars to defend an indefensible law.
JFK airport security workers vote to walk out before holiday rush
Security personnel with two contractors at John F Kennedy International Airport in New York have voted to walk out ahead of the holiday travel rush if their demands for higher pay and union recognition are not met.  FSRN's Peter Rugh has more.
One hundred employees with the security contractor Global Elite voted today to go on strike. On Thursday, security personnel with Air Serve considered the same measure. Prince Jackson announced the results of the Air Serve vote during a rally at JFK's Terminal 3.  "Air Serve workers have voted to authorize a strike." Both sets of personnel, totaling three hundred employees, are seeking union recognition and a living wage. They also want further training and basic equipment, such as radios, to improve passenger safety.  Jackson has been with Air Serve for three years. Despite working 40 hours a week, he says his eight dollar hourly wage doesn't leave him enough to pay the bills. "I personally can't afford groceries. My salary is just enough for me to pay rent, pay for my transportation costs… my clothes to be clean. After that I really don't have any money." If progress on negotiations is not made, passengers can expect travel disruptions at JFK starting December 20th. The airport action comes on the heels of the largest fast food workers strike in US history last month and worker actions at Walmarts across the country. Peter Rugh, FSRN, Far Rockaway, Queens.
Three NC death row inmates re-sentenced after judge finds racial disparity
Three North Carolina death row inmates were re-sentenced to life in prison without parole Thursday after a judge found there was evidence that racial discrimination in jury selection played a role in their sentences. Attorney Ken Rose with the Center for Death Penalty Litigation says with numerous statistics showing this kind of racial bias, the state should consider automatically converting the sentences, rather than going through the expense of lengthy trials. "If we have race discrimination in almost all of these cases, we have a uniform remedy, and that is that those persons are taken off of death row now and given life sentences." This is the second ruling under the state's 2009 Racial Justice Act.
Olympia activist appears before federal grand jury with plans to resist
Olympia, Washington activist Maddy Pfeiffer is scheduled to go before a Federal Grand Jury today. He's the fourth Pacific Northwest anarchist to be subpoenaed. The records are sealed, but it's widely believed the government is investigating property damage to a federal building during May Day protests in Seattle this year. Like his fellow activists Pfeiffer has vowed to refuse to testify, and expects to be jailed.
Virginia college suspends student for involvement in racially charged anti-Obama protest
The administration at Virginia's Hampden-Sydney men's college has suspended one student and disciplined three others for their involvement in a violent anti-Obama election-night protest outside the minority student union on campus. Students threw bottles and shouted racial slurs. An Incident Review Committee is looking into a similar protest that happened at Ole Miss University. Their report is expected by the end the year.
Musicians renew call for clemency for Leonard Peltier
Native American activist Leonard Peltier has been in prison for 37 years, convicted of aiding and abetting the murder of two FBI agents on the Pine Ridge reservation in South Dakota in 1975. Over the years, activists have continued to lobby for Peltier's release and tonight high-profile musicians are coming together in Manhattan to raise awareness of the case. FSRN's Melinda Tuhus reports.

In the mid-1970s the Pine Ridge reservation was the murder capital of America, as allies of the American Indian Movement battled the Indian government supported by the US. After two FBI agents were killed in a firefight at point blank range, Leonard Peltier fled to Canada and was extradited to stand trial. He was convicted and sentenced to two consecutive life terms, even though the prosecutor has since admitted the government has no idea who shot the agents. The concert, hosted by Pete Seeger and Harry Belafonte, features Jackson Browne, Danny Glover and many more. They are pressing once again for clemency. Peltier, who's 68, is in poor health, but, friends say, still hopeful that he won't die in prison. Melinda Tuhus, FSRN.
FEATURES
Protesters rally in Egypt ahead of vote on Morsi-backed constitution
In cities across Egypt, supporters and opponents of President Mohammed Morsi have held final rallies ahead of tomorrow's referendum on a draft constitution. Mohamed ElBaradei, the former UN diplomat and coordinator of the opposition National Salvation Front (NSF), has said this document belongs in the 'garbage bin of history.' President Morsi says the measures in this constitution are necessary for a democratic transition but has given the army temporary powers to arrest civilians to ensure a peaceful vote. For more, we spoke to Khaled Fahmy, chair of the history department at the American University in Cairo.
Brooklyn residents demand accountability from authorities after Superstorm Sandy
It's been more than six weeks since Superstorm Sandy tore through the Mid-Atlantic region, leaving millions without power and tens of thousands homeless. While life in some affected areas has returned to normal, other places continue to struggle. FSRN's Jaisal Noor reports on how one community in Brooklyn has demanded accountability and had some of their demands met.
Women's rights groups slam restrictive abortion measures approved by Michigan lawmakers
Less than 24 hours before a mass shooting took the lives of children and adults at a Connecticut school, the Michigan State Legislature approved a bill to allow concealed weapons in 'gun-free' zones, such as university dorms, classrooms and sports stadiums. In a marathon late night session, state lawmakers also passed what some women's rights groups are calling the most restrictive abortion measures in the nation. The bill, which Governor Snyder is expected to sign, would force women to pay to have an aborted fetus buried by a funeral home, make doctors comply with expensive new regulations and make reproductive care less available to women in rural and underserved areas. Yet as Michigan and some other states move to make abortion access more difficult, some on the political left and right are calling for reducing abortions by improving access to birth control. FSRN's Alice Ollstein reports.
Courts and activists demand changes from Oakland police
In Oakland, California, a federal judge has ruled against putting the police department under federal receivership. Instead, a court-appointed 'compliance director' will oversee Oakland's police department for a minimum of one year, or until the department implements reforms meant to correct and prevent abuses of power. The decision comes after more than a decade of foot-dragging by the Oakland police department following the landmark Oakland 'Riders' case, which exposed widespread corruption and complicity in the department, police watchdog groups say. From Oakland, FSRN's Puck Lo has the story.