December 17, 2012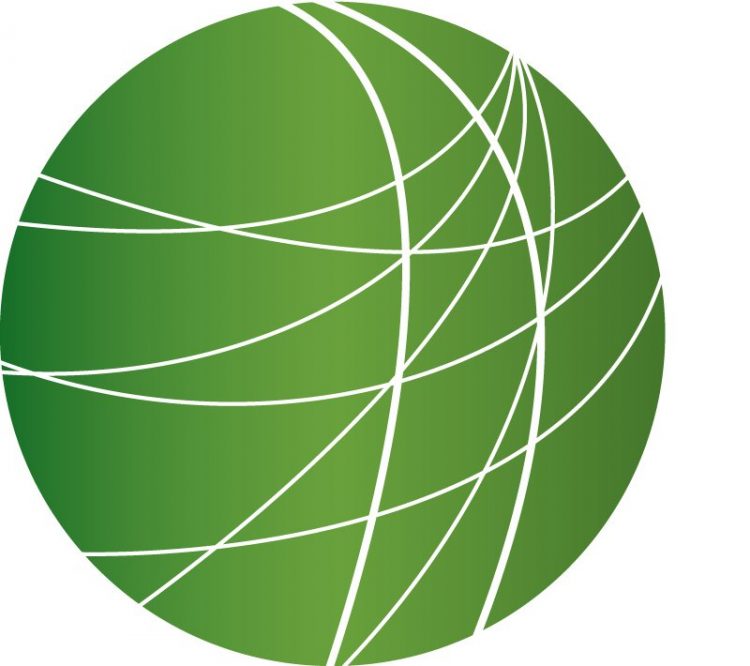 Hundreds rally on NRA headquarters in DC as calls rise for gun control measures
Schools across US step up police presence in wake of Connecticut shooting
New Yorkers call for Sandy recovery as thousands remain displaced, without heat and power
HEADLINES
Philippines passes long fought for birth control bill
After more than a decade and despite strong opposition from the  Catholic Church, the Philippine legislature approved a reproductive health bill today. Madonna Virola has more.

The measure will fund reproductive healthcare services like contraceptives and sexuality classes in schools. According to the UN, nearly seventy percent of Filipino women don't use birth control. About 3.4 million become pregnant each year. Half of those pregnancies are unplanned and about a third are aborted, usually in secret and dangerous conditions. 11 women die of pregnancy-related causes every day. The UN also says that free contraceptives would help slow the spread of AIDS. The birth control bill was backed by President Benigno Aquino III. Catholic Bishop Gabriel Reyes accused the administration of influencing lawmakers by threatening to block their pork barrel projects if they voted against the bill.  Church leaders said  they'll appeal to the Supreme Court and vowed to continue to fight contraceptive use.  President Aquino is expected to sign the bill before the year ends.  Madonna Virola, FSRN, Calapan City, Mindoro, Philippines.

Egypt: Morsi backers claim constitution passes first round; opposition cites irregularities
Voters in about half of Egypt cast ballots on a proposed constitution Saturday. President Morsi's party,  the political arm of the Muslim Brotherhood claims more than 56 percent approved the draft document  that was hastily crafted without input  from disaffected groups, including women. The opposition has not officially called for a re-vote, but  cited voting irregularities. The Real News Network spoke to female voters as they waited in line at the polls. Two expressed opposite views on voter literacy.
"I don't like this constitution., and those who say "yes" don't know what a constitution is and do not understand the concept of a constitution. Those voting "yes"or "no" should be literate, well informed and understand the constitution"
'They say this knowing 40 percent of the population are illiterate. What do you mean the illiterate should not vote? Where is the democracy in that?"
Saturday's vote was held in the two major urban centers of Egypt and 10 governates. Next weekend – the largely rural and predominately  Islamist balance of the country will vote, after which official results will be announced.
Venezuelan voters support Chavez allies in almost all 23 states
Voters in Venezuela  affirmed widespread support for the ailing President Hugo Chavez, electing his socialist allies as governors of 20 out of 23 states.  Opposition leader Henrique Capriles did manage to hold on to his gubernatorial post. More than 50 percent of the nation's voters cast ballots that will strengthen Vice President Nicolas Maduro's position at the polls to assume the presidency in the event Chavez' can no longer fulfill his duties. Last week, Chavez underwent his fourth surgery related to cancer.
Russia opposition marks one year of anti-Putin movement; announces new political party
Opposition groups marked the anniversary of the start of the anti-Putin movement on Saturday with rallies in Moscow and St. Petersburg and by announcing a new political party. Ekaterina Danilova reports.
In Moscow, authorities refused to sanction a march, but hundreds showed up anyway, calling for political and social freedom. Around 40 people were arrested, including several opposition leaders. The sanctioned protest in St. Petersburg attracted about 600 people, a fraction of the number from last year.  Amid the falling numbers of protesters, opposition leaders formed a new political party called the "Peoples' Alliance" to formally represent the various factions. Vladimir Ashurkov is one of the party organizers. He said the first principle of the party's political program is promoting a European path of development for Russia.
"For us the European way is the priority of citizens' personal freedom over state, national or religious considerations, and the principles of a functioning democracy, a free press, independent judicial system, market relations and full control over power by citizens."
The leaders say they will apply for official registration of the party in April. Ekaterina Danilova, FSRN, Russia
ECOWAS Court says Nigeria guilty preventing human rights violations by oil companies
Human rights advocates are hailing a ruling by the  Economic Community of West African States Court of Justice that Nigeria's government failed to protect the people of the Niger  Delta  from  oil companies.  FSRN's Samuel Okocha reports.
Human rights advocates in the oil-rich Niger Delta are hailing a ruling by ECOWAS in a 2009 suit filed by the Socio-Economic Rights and Accountability Project – or SERAP. The court ruled Friday that the government and six oil companies are guilty of human rights violations related to oil pollution in Nigeria's Niger Delta. Human rights advocate Rosemary Okorie said today that the court's verdict will inspire further fights for human rights issues across Nigeria.
"No longer do we have Nigerians who are able to agitate for their rights and hope that when they come out and ask for something to be done that they will really be done. We don't have that happening anymore. So this (verdict) will be a push for that kind of agitation."
The court found that the oil companies' destruction of the environment violates the human right right to food and to enjoy a healthy standard of living. Further, it said the government must hold the companies and other perpetrators accountable and must obey all the relevant laws under the Economic Community of West African States law and Africa treaty. Samuel Okocha, FSRN, Lagos.
FEATURES
Hundreds rally on NRA headquarters in DC as calls rise for gun control measures
Families in Newtown, Connecticut are holding the first funerals today for the victims of Friday's mass shooting at Sandy Hook Elementary School. As families, survivors of gun violence and community members across the country mourn, many are calling for action. Gun control advocates marched on the Washington, DC headquarters of the National Rifle Association today, as several lawmakers announced plans to introduce legislation banning the types of weapons and magazines used in mass shootings. On Capitol Hill, FSRN's Alice Ollstein reports.
Schools across US step up police presence in wake of Connecticut shooting
Schools across the country stepped up security today after last week's deadly shooting at Sandy Hook Elementary School in Connecticut.
In Boston, officials increased the police presence at some area schools. Officials in Fairfax County, Virginia called on police to patrol near schools and in Tulsa, Oklahoma, Jefferson and Tuscaloosa counties in Alabama, Tucson, Arizona and elsewhere, school officials said security had been increased after the shooting.
But some are calling for longer-term solutions to the recent violence on school campuses, including stricter gun laws and more resources for mental health. For more, we're joined by Bob Peterson. He's the president of the Milwaukee Teachers Education Association and a founding editor of Rethinking Schools.

New Yorkers call for Sandy recovery as thousands remain displaced, without heat and power
Seven weeks after Superstorm Sandy hit the East Coast, recovery is ongoing for many communities affected by the storm. Thousands remain displaced from their homes, many are living without heat and power or reporting illness due to mold. New York residents and activists joined forces for a march through hard hit parts of the city, demanding local authorities devote more resources to storm damaged areas.  From the Rockaways, FSRN's Jaisal Noor reports.
Behind Latvia's austerity measures, some residents face poverty and hardships
When the global financial crisis hit in 2008, the Baltic nation of Latvia was one of those deeply affected by the economic recession. In response, Latvia introduced severe austerity measures which have helped the country to return to economic growth. Both local and international politicians now praise Latvia as a role model for recovery and say that the economic crisis is over. But a recently published study by Latvian investigative journalists shows that the government's decisions during the recent years have driven many into poverty. FSRN's Ģederts Ģelzis has the details.n States law and Africa treaty.