December 18, 2012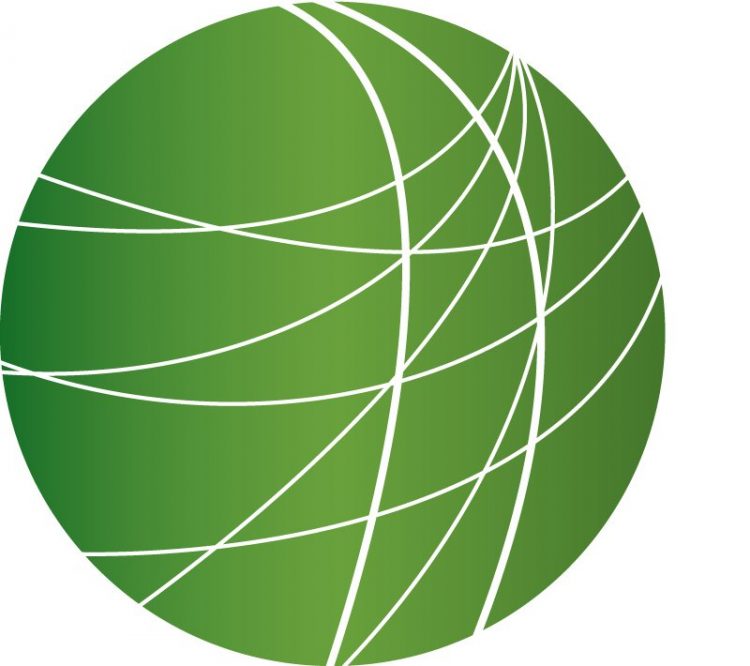 As families mourn victims of Sandy Hook shooting, advocates call for more mental health services
Activists push to protect social programs as Boehner unveils "Plan B" in budget talks
Gay rights advocates face risks in Cameroon as lawmakers consider bill to criminalize same-sex marriage
HEADLINES
National sporting goods retailer suspends selling  "modern sporting  rifles"
Dick's Sporting Goods suspended sales of "modern sporting  rifles" nationwide today, in response to the Sandy Hook Elementary school massacre. Twenty first graders and six adults were killed.  At the  store closest to the Newtown, Connecticut school, all guns are off the shelves. There's no word how long the measures will be in place. Cerberus Capital, A major private-equity company said today they will sell off a company that makes Bushmaster weapons, one of which shooter Adam Lanza used in the rampage. And Michigan Governor Rick Snyder vetoed a bill that would have allowed guns at schools and in daycares.
President Obama supports reinstating assault weapon ban

White House Spokesperson Jay Carney announced today that President Barack Obama is heartened by overtures from Republicans who say they are ready to discuss gun control. Further, he spoke to specific measures. "Well, he is actively supportive of for example Senator Feinstein's stated intent to revive a piece of legislation that would reinstate the assault weapons ban. He supports and would support legislation that addresses the problem of the so-called gun show loop hole."

Los Angeles police among many nationwide to deploy officers to schools

In the wake of the shootings,  police departments around the country are increasing patrols at  schools. From Los Angeles, Lena Nozizwe reports the LAPD will be at every school, every day.
The Los Angeles Police Department plans to go to every elementary and middle school in the district every day following the massacre of dozens, including 20 grade school students in Newtown, Connecticut. That is a substantial change in procedure that will mean stepped up patrols for 540 schools within the district. Private and charter schools will also be included, upon request. It's unclear how the move will affect police presence on other beats. In the past when LAPD joined forces with school police the focus was mainly on high schools. But Police Chief Charlie Beck says what happened at Sandy Hook Elementary has created a new reality. The uniformed patrols will begin in the new year. Lena Nozizwe, FSRN, Los Angeles.
Two Kentucky schools closed after student reports threats

Two Kentucky schools were shut down today after a student wrote a letter claiming a classmate brought weapons to school and plotted attacks. Paducah's Reidland Middle and High schools were both closed. The two share a campus. Officials say they won't reopen until they have evaluated the security threat.
India lawmakers call for Parliamentary action to protect women from sexual assault

There was outrage both in and outside of  India's Parliament today amid calls for immediate measures to ensure women's safety.  Bismillah Geelani reports that the protests follow the gang-rape of a 23-year old woman on Sunday night.
The rape victim is a student at a local college. She and a male companion were returning home a group of about 6 men brutally attacked them and raped her in a private bus. The incident has triggered national outrage and protests from student groups. The Parliament also reacted with shock .  Lawmakers demanded tougher laws and severe punishment to deal with the rising cases of violence against women. Sushma Sawraj is leader of the opposition. "This is not an isolated case. Incidents like this happen every day and the women who suffer this violence neither live nor die. They turn into a living corpse. So shouldn't the perpetrators of such crimes then be sent to the gallows?" India has seen an alarming increase in rape cases in recent years. According to the National Crime Records Bureau more than 20, 000 rape cases were reported in India in the last year, more than five hundred of them in Delhi alone. Analysts say an equal number of cases go unreported. Bismillah Geelani, FSRN, New Delhi.

Labor activists protest Walmart at NJ port; try to block cargo offload
In New Jersey today, labor activists tried tostop dock workers from unloading  a ship carrying clothing  made in Bangladesh and bound for Walmart.  They want to prevent the retail giant from profiting off the deaths of sweatshop workers who died  in a factory fire last month. Peter Rugh has more
Occupy Wall Street and labor justice allies sought to stop the crew of the Maersk Carolina from unloading garments in Elizabeth, New Jersey that were headed for Walmarts nationwide this morning. One hundred and twelve workers burned to death at the Tarzeen factory in Dhaka last month, while making garments for the retailer. Mary Szacik is with New Jersey Communities United."I have friends in Bangladesh, I have labor organizers and activists in Bangladesh. And it is imperialism and empire and Walmart is the symbol of all that." Ultimately it was up to the the International Longshoreman's Association, to make the call on whether to unload the cargo. But a heavy police presence prevented activists from making contact with ILA members and eventually the ship delivered the goods. Organizers, however, have pledged to return in greater numbers. Peter Rugh, FSRN, Elizabeth, New Jersey.
Death penalty Information Center says execution trending downward in the US

According to anti-death penalty advocates, nine  US states killed 43 prisoners in 2012.  That's the fewest states to carry out the death penalty in the last twenty years, a low reached only once before in 2008. And the number of new death sentences stayed below 100 for a second year in a row. Connecticut banned executions this year. bBut the federal government still imposes the death penalty. Yesterday, a federal judge in Connecticut delivered a death sentence to a man convicted killing three people in 2005.
FEATURES
As families mourn victims of Sandy Hook shooting, advocates call for more mental health services
In Newtown, Connecticut, funerals continued today as the community mourned victims of the mass shooting at Sandy Hook Elementary School. Attendees brought flowers and entered  the St. Rose of Lima church somberly this morning.  The state chief medical examiner offered more details today on how Nancy Lanza, the mother of alleged shooter Adam Lanza, died, saying she died of four gunshots to the head from a .22 caliber rifle.  Police say the investigation is ongoing and it could take months to piece together the story of what happened last Friday.  Since the shooting, a growing number of people are publicly calling for a reassessment of mental health services and for more resources for parents and children.  According to the National Association of State Mental Health Program Directors, states cut public mental health spending by more than $4 billion from 2009 to 2012. In Connecticut, the public mental health system provides coverage for less than one in five with a serious mental health problem, according to the National Alliance on Mental Illness, or NAMI.  For more, we're joined by Kate Mattias. She's the executive director for NAMI Connecticut and she joins us from Hartford.
Activists push to protect social programs as Boehner unveils "Plan B" in budget talks

A deal to avert the so-called "fiscal cliff" may be taking shape in Washington D.C. In a meeting Monday with House Republican Speaker John Boehner, President Barack Obama offered to raise taxes on fewer wealthy Americans, and accept deep cuts to Social Security and other programs. Though Boehner told reporters Tuesday the deal is "not quite there yet," activists and some progressive lawmakers are already pushing back, saying they'd prefer no deal at all to one they see as fundamentally unfair. On Capitol Hill, FSRN's Alice Ollstein has more.
Gay rights advocates face risks in Cameroon as lawmakers consider bill to criminalize same-sex marriage

In Cameroon, an appeals court has upheld the sentencing of a man to three years in prison for being guilty of homosexuality. The offense: sending a text message to another man expressing his love. According to the AP, the 32 year old man, Jean-Claude Roger Mbede, had already served a year and a half in prison and was released provisionally in July. The decision came Monday. He has 10 days to file an appeal.  The ruling in Cameroon comes as lawmakers have introduced a new bill to the national assembly that would criminalize  same-sex marriage and strengthen existing laws against  homosexuality. FSRN's Ngala Killian Chimtom reports from Yaounde.
Global migrants vulnerable to economic crisis, discrimination, disasters

Today is International Migrants Day and this year human rights advocates are focusing on man-made and natural disasters that put migrants in crisis situations they can't easily get out of. The economic crisis has also affected an estimated 200 million migrants around the world. UN Secretary General Ban Ki Moon said in some countries, "austerity measures . . .  discriminate against migrant workers (while) xenophobic rhetoric . . . encourages violence."  For more, UN Radio's Patrick Maigua spoke to Jean-Philippe Chauzy with the International Organization for Migration.