December 28, 2012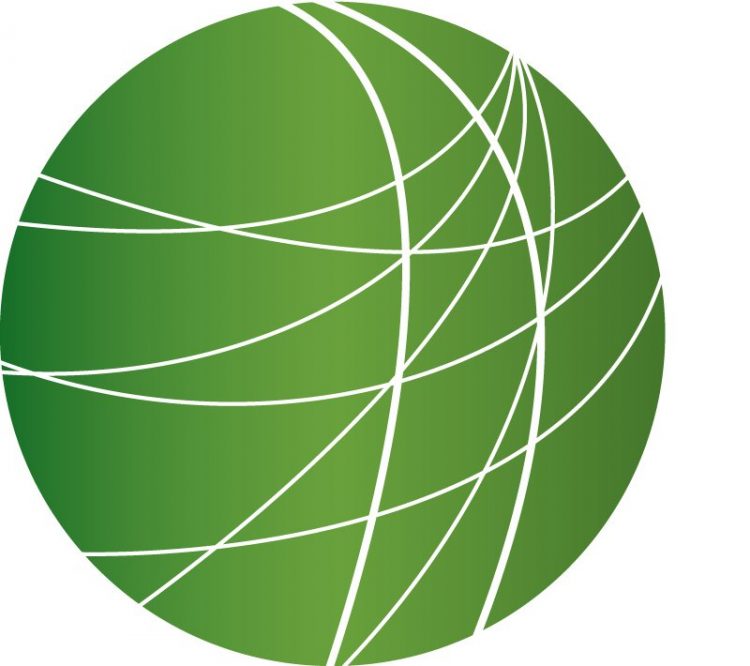 Senate extends warrantless wiretapping program with approval of FISA
Students, poverty advocates call for protection of social services in fiscal cliff talks
Killings of journalists, detentions rise worldwide in 2012
In Gaza, women start craft business in response to high unemployment, uncertainty
HEADLINES
Mexico releases last of Inauguration Day protest detainees
The last remaining detainees from Mexico's Inauguration Day demonstrations nearly a month ago were released last night on bail.  The controversial arrests triggered an outcry against the ambiguous laws used to charge the anti-government protesters.  FSRN's Shannon Young reports.
A large crowd of supporters gathered outside of the gates of Mexico City's Reclusorio Norte jail to greet 13 men arrested during street protests the day President Enrique Peña Nieto took power.  The sole female detainee, Rita Neri, was later released from the Santa Martha jail for women.  Authorities held the 14 for nearly a month on vague charges of "attacks against the public peace." The charges carry sentences of up to 30 years in prison and contain ambiguous language that defense attorneys say can allow the government to prosecute dissent as terrorism.  While the Inauguration Day protests did result in some property damage, no evidence directly linking those detained to the actual crimes has been made public by the Mexico City government. On Wednesday, the city's local assembly approved changes to the penal code used to charge the detainees. Bail was set the following day.  Shannon Young, FSRN.
India continues to struggle with rape as news of new tragedy emerges
The condition of the Indian woman gang raped on a bus in New Delhi last week is reportedly deteriorating.  She was transported this week to a hospital in Singapore where she is suffering organ failure.  Now India is facing another high-profile case.  A 17-year-old killed herself Wednesday after officers allegedly pressured her to withdraw her report of sexual assault.  She named her assailants in a suicide note.  Protests in the capital have been on-going since the weekend as thousands of women and men demand reforms.
Putin signs bill banning US adoptions of Russian children
Russian president Vladimir Putin today signed into law measures banning the adoption of Russian children by Americans and prohibiting Americans from participating in Russian political organizations.  FSRN's Ekaterina Danilova reports from St.  Petersburg.
The new law comes in reaction to the US government denying Russian officials entry into the United States if they are connected to the death of Sergei Magnitsky, a lawyer who exposed official tax fraud.  The government has created its own list of Americans barred from entering Russia.  It also prohibits American funding or participation in political organizations, and bans adoptions, which has sparked popular opposition.  Chanting, "Putin, don't eat the children," dozens of protesters rallied this week to try to stop the bill.  Lada Uvarova is the head of the group St.  Petersburg Parents, which works with orphans.
"Each year one thousand children will go without homes.  That's not a statistic – for us that is not just a statistic.  Children cannot be some loose change in some big political games."
The United States denounced the law today as politically motivated.  Ekaterina Danilova, FSRN, St.  Petersburg.
China cracks down on internet freedoms
A new set of internet regulations approved in China today will ban people from registering anonymously or under a pseudonym with an internet or mobile service provider. It also prohibits the leaking or sale of personal information. The regulations also allow the government to force service providers to remove what is deemed illegal content and turn over information to the government. Although the government is saying the new rules are intended to protect personal information, free speech advocates say it's just another effort by the government to censor public criticism.
US pulls Embassy staff from Central African Republic
The United States has temporarily closed its embassy in Central African Republic. The US Ambassador and embassy staff left the capital Bangui Thursday. The State Department, which recently came under fire after security failures at consular buildings in Benghazi, Libya, says the decision was based on the worsening security situation in the country. The UN says armed rebels, known as SELEKA, are advancing towards the capital leaving dead and displaced in their wake. The UN's Zainab Bangura says the UN has negotiated some guarantees of safety for women.
"For example with the armed groups we agreed with them that they would release all the women and children who are under their control. We also had a commitment from them to say that they would give the command instruction that their people should no longer commit sexual violence."
Despite this, Bangura says women and an increasing number of men are still coming forward with stories of sexual violence. Yesterday, thousands of protesters were out calling for international intervention in the situation, fearing the rebels would reach the capital.
LAPD to crack down on celebratory gun firing
Tradition holds in several cities across the United States that residents ring in the New Year by firing guns into the air.  But with a renewed focus on gun safety and violence after the school shooting in Connecticut, Los Angeles police plan to crack down on the practice. FSRN's Lena Nozizwe reports:
The Los Angeles Sheriff and Police Departments are taking steps to reduce celebratory gunfire on New Year's Eve.  According to research, a bullet fired in the air can go as high as two miles – and then fall to the earth with the velocity of 300 to 700 feet per second.  In addition to public campaign to stop the shooting, deputies will also deploy technology that is able to track gunfire within a few feet from where the shots were fired. Police say last year one person was injured from a so-called "falling bullet" and fourteen years ago, a similar bullet killed a nine year old boy while he was playing in his front yard. Earlier this week, the LAPD also held a gun buy-back in response to the Connecticut shooting. Police report they collected more than 2000 guns in exchange for grocery gift cards. Lena Nozizwe, FSRN, Los Angeles.
FEATURES
Senate extends warrantless wiretapping program with approval of FISA

Today, the US Senate extended the Foreign Intelligence Surveillance Act, or FISA, for five more years. The controversial law allows the government to secretly monitor phone calls and emails that involve at least one party believed to be outside the US.  The Act was approved despite concerns from privacy rights advocates and some lawmakers that the broad surveillance powers could violate the Fourth Amendment, which protects against unreasonable searches and requires probable cause.  Supporters of the Act, including California Senator Dianne Feinstein, argued there was no time to add in accountability and privacy amendments. Feinstein spoke to FSRN after the vote.
"We have just till Sunday to get the bill signed, otherwise it's a huge process that stops. If the program goes down, in my view, it is a very large national security risk. The only way you prevent attacks from happening is to know something is going to happen, which means you have to have good intelligence, and this is a program by which that intelligence is drawn. So there were no amendments. We took up the House bill so it could go right to the President and get signed."
But Vermont Senator Patrick Leahy told FSRN that the deadline to reapprove the law was known well in advance.
"We put all these amendments together last July so we'd have time to get them done, and I'm disappointed we didn't, because I support much of what's in FISA, but I want real accountability. And I don't know how you get it."
Oregon Democrat Ron Wyden, a former member of the intelligence committee, told his Senate colleagues ahead of today's vote that the highly secretive program threatens Americans' civil liberties. Wyden introduced an amendment that would have required the NSA to disclose to lawmakers and the public, how many US citizens have been monitored under the program.
"Mr. President, this is an important time for American security. It will always an important time for American security. It is also an important time for American liberty. And this amendment ensures that we can strike the appropriate balance between protecting our countries well-being and also protecting the individual liberties that we all cherish."
Wyden's amendment, along with several others designed to increase oversight of the program, did not pass.  Senators approved the FISA extension 73 to 23. It already passed the House in September and will now go to President Obama's desk to be signed. Privacy advocates are attempting to get the Supreme Court to consider the constitutionality of warrantless wiretapping.
Students, poverty advocates call for protection of social services in fiscal cliff talks

President Obama and Congressional leaders are meeting at the White House today in an 11th-hour attempt to avert the New Year's Day tax hikes and spending cuts known as the "fiscal cliff." Though some of the effects wouldn't kick in for years, some would hit immediately—including the expiration of unemployment benefits and yearly increase in taxes of about $2,000 for the average middle class family. But many progressive advocates and lawmakers say they'd rather leaders miss Monday night's deadline than sign a deal that slashes benefits for the sick, elderly and poor. In Washington, D.C. FSRN's Alice Ollstein reports.

Killings of journalists, detentions rise worldwide in 2012

In 2012, journalists worldwide faced an increasing amount of hazards: killings, threats and detentions. The number of journalists killed in the line of duty rose by more than 40 percent from the previous year. According to the annual report from the Committee to Protect Journalists, the war in Syria, violence in Somalia and Pakistan and targeted murders in Brazil contributed to the 67 people killed in 2012, making it one of the deadliest years since the group began keeping records two decades ago. The number of journalists detained, especially in Turkey and Iran, also increased.  For more, we're joined by Robert Mahoney. He's deputy director for the Committee to Protect Journalists and he joins us from New York.
To access the CPJ report: http://www.cpj.org/reports/2012/12/journalist-deaths-spike-in-2012-due-t…
In Gaza, women start craft business in response to high unemployment, uncertainty

More than a month after Israeli forces launched an air assault against the Gaza strip and armed militants returned rocket fire into Israel, residents of Gaza are struggling to recover and one persistent problem is unemployment.  In the Gaza Strip, the unemployment rate among the labor force is high. According to the Palestinian Central Bureau of Statistics, nearly one out of every three residents is unemployed for both Gaza and the West Bank, about 20 percent of males and nearly 30 percent of females can't find jobs. With few options,  some Palestinians are pursuing their own businesses. One group of women, all sisters, launched "Six Flowers" to make and sell hand-made folkloric works. FSRN's Rami Almeghari has more.