Newscast for Monday, January 21, 2013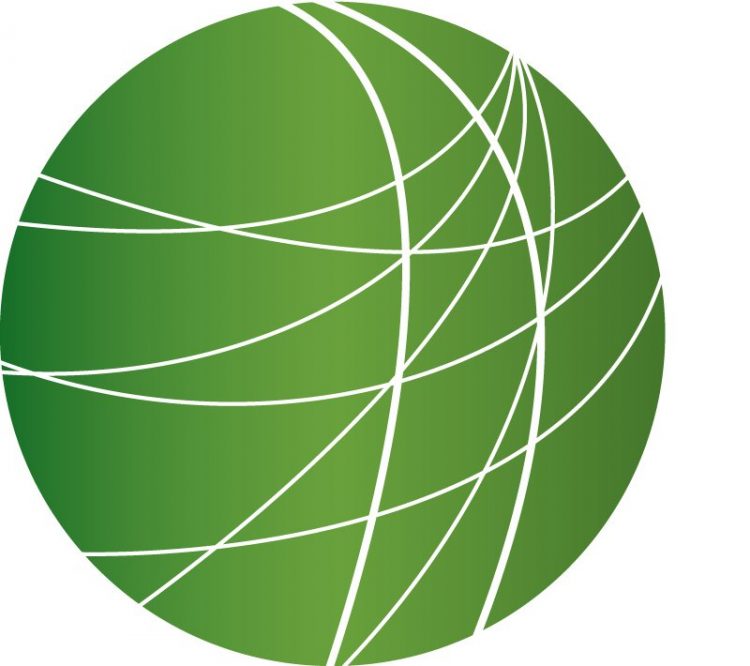 Barack Obama takes oath to begin second term as US president
At Obama inauguration, people cite historic rights struggle and hopes for second term
Protesters call on Obama, FDA for stronger action on GMO foods
Working poor families on rise in US despite economic turn
Residents from across the globe, from Haiti to Pakistan, weigh in on Obama's record and goals for second term
New York residents invoke Martin Luther King legacy in fight against racial profiling
HEADLINES
Dozens dead in the wake of the standoff at Algerian gas plant
At least 37 foreign hostages from 8 different countries are dead in the wake of a takeover of a plant in a remote Algerian gas field. The country's prime minister stated 29 militants allegedly linked to Al Qaeda were also killed. The standoff began last Wednesday and ended over the weekend when military forces raided the facility. It is unclear if the hostages died at the hands of their captors or as a result of the military action.
French airstrikes over Mali
An anti-government insurgency by persons described as Islamist militants continues in northern Mali. French forces carried out airstrikes in at least one city over the weekend. Discontent with the central government has long been a reality in the northern areas, where greivances pre-date many of the so-called Islamist uprisings in other parts of Africa.
Emira Woods, co-director of Foreign Policy In Focus, told The Real News Network that the current crisis is a direct result of international intervention in Libya.
"In the midst of this ongoing conflict for self determination and greater rights of the north, you enter these weapons – the heavy flow of weapons – from Libya. It's just been a recipe for disaster." (full interview: http://therealnews.com/t2/index.php?option=com_content&task=view&amp…)
The current government of Mali came to power through a coup. Last month, the United Nations approved a resolution to permit intervention by an African-led force. Former colonial power, France, sent troops on January 11th without UN approval.
Deadly gang rape trial opens in New Delhi
In India, the trial of men accused of a deadly gang rape began in so-called "fast track court" today. Their prosecution begins as another case has emerged in the state of Punjab. Shuriah Niazi has more from Bhopal.
The trial of five men accused of the December 16th rape of a medical student in New Delhi began today behind closed doors in a fast-track court formed for crimes against women. The 23 year old woman died days later from internal injuries suffered during the attack.
Today's court proceedings occurred behind closed doors, despite a petition from defense lawyers to open the trial to the media and the public. The trial has been adjourned until Thursday, when the judge will hear opening arguments.
Despite the public outcry, another brutal rape case has emerged. A young woman on her way to a job interview in the state of Punjab was allegedly pulled into a car, taken to a remote area, and raped repeatedly over the course of two days. The victim says the perpetrators recorded the assaults on the cell phones.
According to the police complaint, the victim says she was thrown out of the car after the assault. She is now receiving treatment in a regional hospital. Shuriah Niazi, FSRN, Bhopal.
Mothers of Cd. Juárez disappeared demand access to forensic remains
A groups of mothers whose daughters disappeared from Ciudad Juárez arrived today in the capital of Chihuahua to demand that the governor help them find their missing relatives, dead or alive. Andalusia Knoll reports from Mexico City.

Participants in the Walk for Life and Justice for Women trekked for six days on foot in freezing temperatures to bring their demands to the doorstep of Chihuahua Governor César Duarte. They want access to forensic evidence and case files in the Ciudad Juárez morgue, where the remains of more than 130 individuals rest unidentified and unclaimed.
The families also want rapid responses from the authorities when women go missing.
The caravan participants brought along a coffin containing two bones, which authorities say are the physical remains of one of the participant's daughters. Families who have received bones say a cloud of doubt lingers over the closed cases due to unclear forensic evidence linking the remains to the missing persons.
The caravan followed the same path from Ciudad Juarez to Chihuahua City taken by Marisela Escobedo, an activist who was shot dead just over two years ago in front of the state government palace while demanding the arrest of the confessed killer of her teenage daughter. Andalusia Knoll, FSRN, Mexico City.
Memorial held for Aaron Swartz
And finally, friends, colleagues, and admirers of internet activist and developer Aaron Swartz gathered for a memorial service Saturday in New York City. Among the speakers was David Isenberg of Freedom to Connect.
"Aaron wanted to talk about the big fights, te fights to make the world a better place. I'm afraid that Aaron's legacy is going to be dumbed down to hacker or copyfighter the way the media dumbed down the SOPA fight to Google vs. the telephone companies." (audio credit: http://www.youtube.com/watch?v=3TiWqukvvyI)
Swartz committed suicide January 11th. His relatives and close friends have blamed what they describe as an overzealous government prosecution of charges stemming from the unauthorized downloading of academic papers as the major factor contributing to his suicide.
FEATURES
Barack Obama takes oath to begin second term as US president
Today, Barack Obama took the ceremonial oath of office to begin his second term as President of the United States of America. Myrlie Evers-Williams, former head of the NAACP and the widow of slain civil rights leader Medgar Evers, began the ceremony in Washington DC with an invocation that traced an historic struggle for equality.
"One-hundred-fifty years after the emancipation proclamation and 50 years after the march on Washington we celebrate the spirit of our ancestors, which has allowed us to move from a nation of unborn hopes and a history of disenfranchised votes to today's expression of a more perfect union."
After taking the oath, President Obama addressed the crowd on the National Mall saying more work needed to be done to uphold the promise of the founding principles of the nation.
"For our journey is not complete until our wives, our mothers and our daughters can earn a living equal to their efforts. Our journey is not complete until our gay brothers and sisters are treated like anyone else under the law. For if we are truly created equal, then surely the love we commit to one another must be equal as well."
President Obama highlighted some of the issues that may feature in his second term, saying he would work to implement health care reform, act on climate change, address economic disparity, and defend America's people and values with "strength of arms and rule of law."
At Obama inauguration, people cite historic rights struggle and hopes for second term
For more on we go to FSRN's DC correspondent Alice Ollstein who was at the National Mall today for the president's inauguration.
Protesters call on Obama, FDA for stronger action on GMO foods
As thousands converged in Washington for the president's inauguration, several groups organized rallies to protest us led wars, military aid to Israel, and the policies of big box stores like Wal-mart. One action today organized by Occupy Monsanto called for a "GMO-free inauguration." FSRN's James Helmsworth was there and files this report.
Residents from across the globe, from Haiti to Pakistan, weigh in on Obama's record and goals for second term
Four years ago, people across the world watched intently as the United States inaugurated its first black president. Thousands of people expressed hope that policies implemented under previous administrations – including wars, torture and detention, and inadequate economic support of developing nations – would change. While many acknowledge some of the progress made, there is also criticism. FSRN reporters in five countries, Canada, Mexico, Haiti, Cameroon and Pakistan, spoke to residents about the legacy of President Obama so far and what they'd like to see in the future.
This segment includes the voices of France Stohner, part of a Filipino Women's Collective in Canada; Journalist Shair Ali Khan and shopkeeper Nayaz Ali in Pakistan;  Government worker and Teacher Caroline Herrera in Mexico; John Nkemngong Nkengason & Felicitas Ndikum Fohneng at the University of Yaounde, Cameroon; 70-year-old street sweep Jocyln Claire and 26-year-old student Stephane Dupin in Haiti; McGill University law student Olivier Jarda; and Blanca Carro a student in English & Sociology in Mexico City. Thanks to Lillian Boctor, Andalusia Knoll, Ansel Herz, Gabe Matthews and Ngala Chimtom for conducting these interviews.
Working poor families on rise in US despite economic turn
As President Obama begins his second term, his administration has often cited improvements in the US economy. The official unemployment rate dropped from above 10 to below 8 percent during his first term, and there's been some recovery in the housing sector. But there's little relief for those earning the least. From 2007 to 2011, the percentage of low-income working families increased each year to more than a third nationally in 2011.
Those figures come from new census data that reveals a tough American economy for working poor families and a growing inequality gap between the rich and poor. The Working Poor Families Project, a nationwide policy group, has analyzed the data.
Brandon Roberts manager of the organization and he joins us now. To access the full report: http://www.workingpoorfamilies.org/
New York residents invoke Martin Luther King legacy in fight against racial profiling
Dr. Martin Luther King's fight to combat racial inequality and discrimination continues to this day. In the courts and in the streets, many work to carry out his legacy of justice for all and non-violent social change. Examples of this can be seen in New York City, where groups and individuals are pushing back against the police department's racial profiling, from the case of The Central Park five to the controversial policy of stop and frisk. From New York, FSRN's Linda Pery Barr reports.