Newscast for Wednesday, May 1, 2013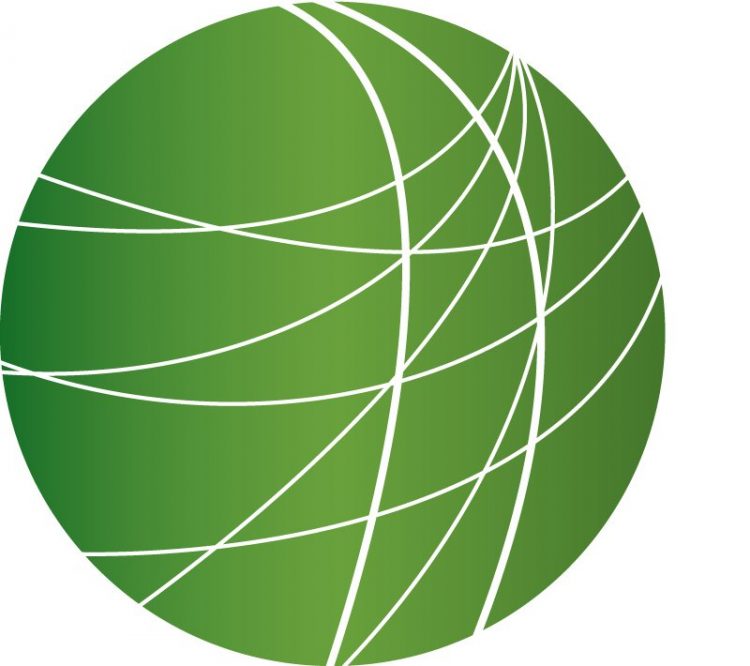 In New York, May Day protesters call for immigrant rights, labor protections for restaurant workers
Expanded police presence greets Seattle protesters for International Workers Day
In Turkey, police fire tear gas, use water cannons as thousands fill Istanbul's streets for May Day
In Buenos Aires, workers vow to continue protesting land grab of hospital building
Women's health experts say FDA age restriction on Plan B One-Step contraception could lead to barriers
HEADLINES
Ahead of elections, new workers party celebrates May Day in Pakistan
Today is May Day, and worker advocates around the world held rallies and marches demanding labor and human rights. In Pakistan, less than two weeks ahead of much-anticipated national elections, a new leftist coalition held May Day rallies across the country.  FSRN's Umar Farooq reports from Islamabad.
Supporters of the Awami Workers Party marched through the capital Islamabad, chanting slogans, calling for global worker solidarity and commemorating Chicago's Haymarket massacre, believed to be the genesis of May Day labor mobilizations. The Awami Workers Party was formed last November as an alliance of three leftist parties.  It's fielding dozens of candidates in the upcoming national elections, promising a stronger federal government, nationalization, land reforms, protections for organized labor and women, and an end to American drone strikes.  This is a similar platform that first brought the incumbent Pakistan People's Party to power four decades ago.  Rights groups believe there are up to eight million people, including a large number of children, working as unpaid bonded laborers in Pakistan. The Awami Workers Party is different from the Awami National Party, which has been subject to continued threats and attacks from Taliban militants.  The Taliban has largely left the Awami Workers Party alone.  Umar Farooq, FSRN, Islamabad.
Bolivian President ousts USAID from country
President Evo Morales says Bolivia will expel USAID, the US government organization involved in economic and social development activities abroad.  In a May Day rally today, Morales accused the US of using USAID to undermine the Bolivian government.  Earlier this month, Wikileaks published a 2006 US diplomatic cable that outlines the US government's attempt, through the work of USAID, to weaken then-President Hugo Chavez's administration.  Other Central and South American countries, including Ecuador and Nicaragua, have made steps towards kicking out the US agency for trying to "destabilize legitimate governments."

Rights group finds evidence of military impunity in Nigeria
Newly- released satellite images obtained by Human Rights Watch reveal more than 2,000 Nigerian homes were destroyed during a raid on militants in the northern town of Baga.  Some witnesses say the military attack in mid-April left more than 200 people dead.  FSRN's Samuel Okocha reports from Lagos.

Baga residents say soldiers descended on the town after Islamist militants with Boko Haram attacked a military patrol, killing a soldier.  According to community leaders interviewed by Human Rights Watch, soldiers burned 2,000 homes in the fishing community.  Human Rights Watch says satellite images corroborate these accounts. Nigeria's military high command says far fewer houses were burned, and those fires were triggered by Boko Haram weapons.  The government also said only 6 civilians died in the fighting. The Nigerian government announced Tuesday that the country's Human Rights Commission would visit the community to carry out an independent investigation.  Samuel Okocha, FSRN, Lagos.
Three men in custody in connection to Boston Marathon bombing
The US Attorney in Massachusetts says three men have been arrested in connection with the Boston Marathon bombing. They were scheduled to appear to court this afternoon.  The men are being charged with conspiring to obstruct justice and making false statements.  It does not appear they had a role in planning the attack, but aided the Tsarnaev brothers by lying and disposing of evidence  in the days following the bombings.
Obama makes FCC and FHFA nominations
Today President Obama nominated venture capitalist and Democratic fundraiser Tom Wheeler to head the Federal Communications Commission.  Wheeler has also done work as a DC telecom lobbyist.
"Tom is the only member of both the cable television and the wireless industry hall of fame.  So he's like the Jim Brown of telecom, or the Bo Jackson of telecom.  And that's because for more than 30 years, Tom's been at the forefront of some of the very dramatic changes that we've seen in the way we communicate and how we live our lives."
Obama also announced North Carolina Representative Mel Watt to head the Federal Housing Finance Agency, which is in charge of overseeing Fannie Mae and Freddy Mac.
Texas civil rights group sues Corrections Corporation of America
The Texas Civil Rights Project filed a lawsuit against a private prison corporation today, alleging corrections officials withheld evidence of inmate deaths.  FSRN's Teddy Wilson reports from College Station.
The lawsuit against Corrections Corporation of America alleges the company has been illegally withholding evidence of deaths and serious injuries in private jails and prisons.  CCA is a private prison company that operates dozens of facilities in Texas and around the nation. Bob Libal, Executive Director of Grassroots Leadership, says private prisons have a long history of problems.
"This lawsuit highlights the fact that private prisons corporations thrive when they are under the radar and without accurate reporting to state agencies."
The lawsuit demands the closure of Dawson State Jail in Dallas, Texas, and alleges that Corrections Corporation of America is covering up the deaths of seven people.  The lawsuit also alleges denial of medical care.
"We've seen a number of women and an infant child that have died after not receiving adequate care at a Corrections Corporation of America contracted facility."
The CCA contract to operate the Dawson State Jail expires in August, and organizers have been pushing state lawmakers to close down the facility.  Teddy Wilson, FSRN, Texas.
FEATURES
In New York, May Day protesters call for immigrant rights, labor protections for restaurant workers
Protests and demonstrations took place across the country and the world today for International Workers Day. In Bangladesh, thousands filled the streets of Dhaka to demand labor protections after last week's deadly garment factory building collapse which killed more than 400 people. Garment workers also rallied in Cambodia's Phnom Penh. Tens of thousands of workers in Jakarta, Indonesia demanded better wages and conditions, including transgender activists who held signs calling for labor and LGBT rights. In a moment, we'll go to Seattle, Washington, then hear a report from Istanbul, but first we go to New York, where activists are calling attention to rights for immigrants. We're joined by Mariano Muñoz-Elías. He's one of the organizers of the Immigrant Worker Tour and one of the founders of Occupy Wall Street's Immigrant Worker Justice Group. Earlier today, he joined us from Bryant Park where actions were getting underway.

Expanded police presence greets Seattle protesters for International Workers Day
Protesters in Seattle are also marking May Day today with several marches and an anti-capitalist rally this evening. One of the closely watched issues in Seattle is how authorities respond to the actions. Last year on May Day, the mayor authorized an emergency proclamation after clashes erupted during the protests. An independent review of the police response found a lack of proper training and direction and police use of plainclothes officers to infiltrate protesters. It also came to light that the FBI had tracked and tailed activists from Portland who came to Seattle for the rally, according to statements from FBI agents filed at the US District Court in Seattle. For more on today's events we're joined by reporter Mark Taylor-Canfield in Seattle.
In Turkey, police fire tear gas, use water cannons as thousands fill Istanbul's streets for May Day
In Turkey, officials banned an annual May Day gathering in downtown Istanbul. But labor unions and workers defied the order, and were met by riot police who fired tear gas and used water cannons in an attempt to disperse thousands of demonstrators. FSRN's Jacob Resneck reports.
In Buenos Aires, workers vow to continue protesting land grab of hospital building
In Argentina, protests for International Workers Day were scheduled in several areas, including in the city of Cordoba and the outskirts of Buenos Aires. The Argentine Workers Central Union said it planned to march in front of the National Congress. The actions follow several tense days of protests. On Tuesday, the State Workers' Union held a strike and thousands of people marched to the Buenos Aires legislature. They are protesting the government's plans to build a civic center on land that is currently part of Buenos Aires' state psychiatric hospital for men. And they are condemning police attacks last week, when law enforcement used tear gas and rubber bullets to prevent mental health workers and activists from protecting a hospital building from demolition. In the resulting clashes, at least thirty-six people were injured and eight were arrested. In Buenos Aires, FSRN's Eilís O'Neill has more.

Women's health experts say FDA age restriction on Plan B One-Step contraception could lead to barriers
The US Food and Drug Administration announced this week that it will make the emergency contraception pill "Plan B One-Step" available without a prescription for all women 15 years or older. Some lawmakers and women's health advocates are praising the decision as a "step in the right direction" for reproductive rights. But others say the ruling will still deny access to the drug for the women who need it the most, and are vowing to continue pushing for it's availability for women of all ages. In Washington, FSRN's Alice Ollstein reports.