Newscast for Friday, May 17, 2013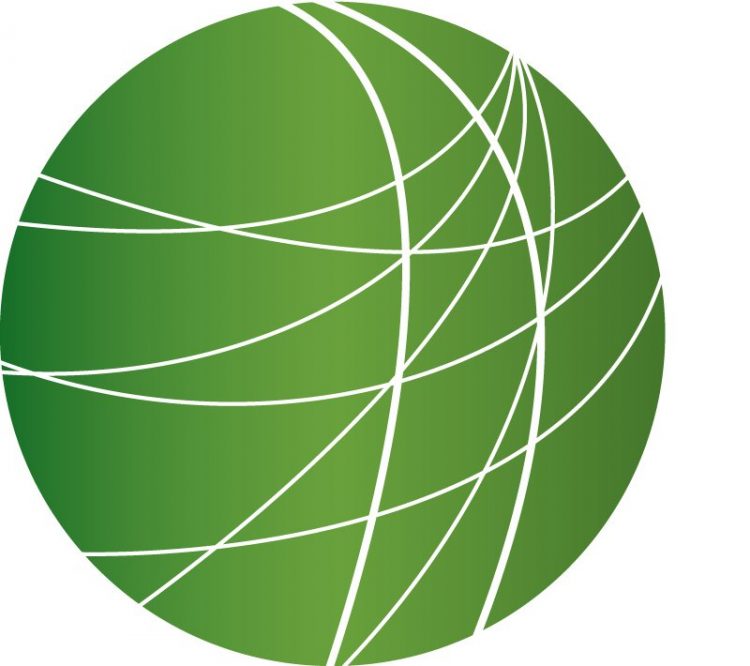 Protesters increase calls to close Guantanamo as hunger strike continues
Federal fracking rules draw criticism from industry and environmentalists
New evidence, testimony from Syrian city shows arbitrary detention, torture under government control
Nigeria's expanding military attacks on Boko Haram spur concern about government abuse
Advocates warn of curtailed labor rights following DC Court ruling on NLRB workplace posters
HEADLINES
France's same-sex marriage law survives constitutional challenge
Today is International Day Against Homophobia and Transphobia and LGBT people around the globe are marking the occasion. Gay rights advocates received some positive news as France's constitutional council ruled that a new same-sex marriage law is consistent with and legal under the constitution. The law had been challenged by gay rights opponents.
LGBT activists attacked in Tbilisi, Georgia
LGBT rights groups faced a much less auspicious situation in the Republic of Georgia today. A gay-rights rally had to be abandoned after several thousand people – Orthodox priests among them – broke through police lines, forcing activists to flee. FSRN's MJ del Valle has the story from Tbilisi.
It was supposed to be a peaceful rally, but before the event even started, activists were confronted by an anti-gay crowd of thousands marching through the capital. Many Orthodox priests were present and some old women carried stinging nettles to beat gay-rights supporters. Members of the LGBT community had to be protected by police and evacuated in buses. The mob threw stones and yelled "Kill them! Tear them to pieces!"  Twenty-eight people have been reported injured. According to the government, more than 2000 police had been deployed but they were overwhelmed by the opposition. But public defender Ucha Nanuashvili accused police of failing to take proper measures to secure the rally. Religion plays an extremely important role here. The head of the Orthodox Church in Georgia announced that today's rally was against Georgian traditions. MJ del Valle, FSRN, Tbilisi.
Gay rights advocates in Russia pay tribute to hate crime victim
LGBT activists in St. Petersburg, Russia marked the International Day Against Homophobia with the largest protest of its kind in several years. The event in the city center drew hundreds of nationalists who shouted threats and homophobic slurs. FSRN's Jenny Johnson reports.

Nationalists holding religious icons and signs with pictures of alleged pedophiles swarmed around a protective barricade that held people with rainbow colored placards and balloons. LGBT activists responded with shouts of "Fascism will go no further!" The nationalists shouted slurs in return. A local politician, Vitaly Milonov, was among those shouting slurs. He is famous in St. Petersburg for pushing through a city law banning the propaganda of homosexuality. A similar law is now making its way through parliament and is poised to become federal law. LGBT activists let black balloons float up into the air in remembrance of a man recently killed in Volgograd because he was gay. Balloons of all colors soon followed, a symbol that LGBT activists will continue their struggle for rights and protections. Igor Kochetkov is the head of the LGBT organization Coming Out.
"Actually in society there is very sharp opposition between people who want to be free and people who are afraid of freedom. And unfortunately the people in power in this country are afraid of freedom, because they need obedient people. They need people who are intimidated. We came here precisely to say that we are not afraid. We are free."
Police ended the protest early because of the threat to the lives and health of the activists. Jenny Johnson, FSRN, St. Petersburg, Russia.
After resignation at top spot, Obama names interim head IRS
The Obama Administration has appointed an interim head of the IRS, after Commissioner Steven Miller resigned Wednesday amid admissions the agency improperly screened 501c4 applicants for tax exempt status. Daniel Werfel, from the Office of Management and Budget, will lead the agency until a permanent replacement is found. Today Miller faced angry Republicans in a congressional panel, once again defending the agency. "I think that what happened here was that foolish mistakes were made by people trying to be more efficient in their workload selection. The listing described in the report, while intolerable, was a mistake and not an act of partisanship." The Inspector General's report documented cases where employees used keywords such as "Tea Party" and "Patriot" to flag new 501c4 groups for heightened scrutiny. The AP reports the head of the IRS's tax exempt and government entities division has also announced his resignation.
Judge denies injunction request on Arizona's deferred action driver's license ban
A federal judge has ruled that the Arizona ban on issuing drivers licenses to immigrants who qualify for deferred action status could violate constitutional rights to equal protection.  But the court stopped short of issuing an injunction while the full challenge by civil rights groups is heard in court. The ruling Thursday said continuing to deny licenses did not cause irreparable harm, a legal standard needed in order to secure an injunction. The judge also said the federal law did not preempt state law in this case.
FEATURES
Protesters increase calls to close Guantanamo as hunger strike continues
Human rights advocates are demonstrating in Honolulu, London, and other cities around world today to pressure the US government to end the indefinite detention of nearly 200 men at Guantanamo Bay. The global day of action comes as the military is force-feeding an estimated 30 prisoners, and several have been hospitalized in a hunger strike that started in February. The hacker collective Anonymous also launched a campaign today called "Operation Guantanamo," and plans to flood the inboxes and Twitter accounts of government officials with demands to give the detainees full due process rights.  Outside the White House, a couple dozen protesters gathered, many dressed in bright orange jumpsuits. Some are on their own hunger strikes in solidarity with the detainees. This segment includes the voices of former Guantanamo prosecutor Morris Davis, DC activist Joan Stallard and Amnesty International organizer Jiva Manske, who were among those demonstrating outside the White House Friday in support of Guantanamo detainees' more than three-month-long hunger strike.
Federal fracking rules draw criticism from industry and environmentalists
The Department of the Interior unveiled new rules this week to regulate the extraction of oil and natural gas by hydraulic fracturing, known as fracking, on public and Indian land. Oil and gas industry lobby groups have already come out in opposition, saying the rules are unnecessary and that states provide adequate regulations. Environmentalists and some lawmakers are also criticizing the rules, saying they prioritize corporate profit over public health, and calling for a moratorium on all fracking. On Capitol Hill, FSRN's Alice Ollstein has more.
New evidence, testimony from Syrian city shows arbitrary detention, torture under government control
U.N. Secretary-General Ban Ki-moon met with Russian President Vladimir Putin today and said an international conference seeking a peaceful end to the war in Syria should take place soon, though he didn't confirm a date. Two years of violence has killed at least 80,000.   More than one and a half million people have fled to other countries, according to the UN, and an additional four million are internally displaced. There are also concerns about the use of torture in the conflict. Human Rights Watch researchers visited Raqqa city in the northeast last month and accessed physical evidence, documents and testimony showing that detainees were arbitrarily detained and tortured while the city was under government control. For more, we're joined by Tamara Alrifai, Middle East and North Africa advocacy director at Human Rights Watch. She joins us from New York.
Nigeria's expanding military attacks on Boko Haram spur concern about government abuse
Nigeria's armed forces launched air strikes today in Borno state on what they said were camps for Boko Haram fighters. It's one of the biggest offensives since the militant group began an armed push for a separate Islamic state four years ago.  Borno is one of three states where President Goodluck Jonathan declared a state of emergency earlier this week, calling the move an effort "to put an end to the impunity of insurgents and terrorists." Boko Haram has stepped up its attacks, including a coordinated attack on A prison, a police station and a military barracks in which more than 50 security personnel were killed. Under the state of emergency, security forces have been given wide powers to deal with suspected Boko Haram members. But there are fears that such powers may be used to violate the rights of civilians. FSRN's Sam Olukoya reports from Lagos.
Advocates warn of curtailed labor rights following DC Court ruling on NLRB workplace posters
In a blow to the struggling labor movement, a Federal appeals court recently ruled that the National Labor Relations Board did not have the authority to compel U.S. businesses to put notices in their workplaces informing employees of their right to unionize. Labor advocates are denouncing the Circuit Court's ruling, saying many workers do not know they have a right to organize under the National Labor Relations Act, and that the ruling could hurt immigrants non-English speakers the most. Others are concerned the ruling might affect Federal statutes that require employers to post other information about workers' rights, such as rights to medical leave or anti-discrimination policies. FSRN's Larry Buhl has more.