Newscast for Thursday, March 14, 2013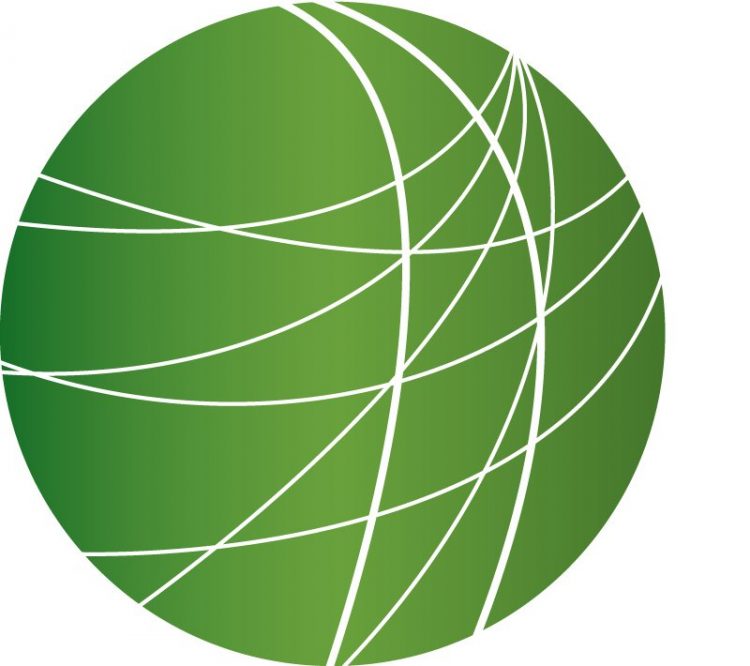 Budget plan from progressive caucus seeks to repeal fossil fuel subsidies, tax Wall Street
Role of Pope Francis and Catholic Church during Argentina's "dirty war" comes under scrutiny
Report finds NYPD spying has sown fear, intimidation for Muslim youth, students
Mexican women bring cases of torture, sexual assault before human rights commission in Washington, DC
Aid groups warn violence in Syria blocks vital humanitarian assistance from reaching thousands
HEADLINES
Khmer Rouge official dies before international court can issue verdict
In Cambodia, one of the last surviving former leaders of the Khmer Rouge regime has died. Ieng Sary died today from heart failure at the age of 87.  He had been on trial at a United Nations-backed war crimes tribunal.  But his death is renewing questions about whether Cambodians will see justice for the crimes committed by the regime.  FSRN's Irwin Loy reports from the capital, Phnom Penh.
Note: A detail of the Khmer Rouge story has been changed to correct personal information about Youk Chhang.

As the Khmer Rouge foreign minister, Ieng Sary was the public face of a secretive regime that historians believe was responsible for the deaths of 1.7 million people. Sary was on trial facing charges of genocide and crimes against humanity for his role in the party between 1975 and 1979, when it ruled Cambodia. Now, his death has highlighted what many say has been a painfully slow court process. Sary was arrested in 2007, yet the trial against him didn't begin until late 2011. Youk Chhang is the director of the Documentation Center of Cambodia; like many Cambodians, he lost relatives under the regime.
"But yet we have victims who want to see judgment, who want to see the truth through a legal proceeding. And that has left us disappointed that the court has been so slow. I think that for many of us, it is so unfair."
Chhang is urging the court to speed up its work. There are still two former leaders on trial. Irwin Loy, FSRN, Phnom Penh.
Cambodian human rights advocate sentence overturned
Staying in Cambodia, where a court today overturned the 20 year sentence of a human rights activist and government critic. Mam Sonando, the owner of an independent radio station, was convicted for inciting rebellion. But rights advocates say he was targeted for speaking out against government land-grabs. An appeals court vacated some of the charges against the 72-year-old and suspended his sentence. The court also reduced the sentences for two of Sonando's co-defendants, according to The Guardian. The human rights group Global Witness says the Cambodian government has increased crackdowns on activists in the run-up to July elections. Sonando is expected to be released Saturday.
Arts advocates in Argentina march to defend public theater
The city of Buenos Aires is trying to regain control of a public theater that's been occupied by teachers and artists who give shows and workshops there.  On Tuesday night, the conflict turned violent as city officials tried to remove protesters.  Last night, about a thousand people responded with a march to the Culture Ministry.  From Buenos Aires, Eilís O'Neill has the details.

"The Sala Alberdi is not going to close," the protestors sing. The city of Buenos Aires began trying to shut down the public theater in 2009, but didn't block use of the facility until January of this year.  In response, four artists broke in and occupied the space.  A larger support group camped outside to provide food and water to the artists.  On Tuesday evening, metropolitan police cleared out the camp, says Pablo, a protester who declined to give his last name.
"Un grupo de infiltrados—de gente que no es de la Sala, que no responde a nosotros—empezó a romper vidrios, como para darle una excusa a la policía para reprimir.  La policía avanza sobre todos nuestros compañeros, con gases lacrimógenos, con tanques de agua, con balas de goma.  Incluso hay tres heridos con balas de plomo, así que podríamos estar hablando de un muerto acá." "A group of infiltrators who aren't from the Sala and have nothing to do with us, started to break windows, like to give the police an excuse for repression.  So the police advanced on all of the participants with tear gas, with water tanks, with rubber bullets. Three people were even wounded with lead bullets, so we could be talking about a death right now."
Both protesters and police were wounded in the clashes, and four people were arrested. The metropolitan police have blocked off the patio where the "cultural camp" was located, and riot police and four armed trucks are guarding the space. Meanwhile, the four artists remain inside the theater, but they no longer have access to food or water. Protesters plan to hold another march on Friday.  Eilís O'Neill, FSRN, Buenos Aires
High racial disparity found in death penalty sentencing in Houston county
A study out Wednesday from the University of Maryland finds there have been significant racial disparities in the sentences sought by prosecutors in Harris County, Texas, which encompasses the city of Houston. The findings could have implications for at least one death penalty case there.  FSRN's Teddy Wilson reports.

A University of Maryland researcher studied 504 criminal cases from Houston and the surrounding areas. They found that from 1992 to 1999, prosecutors in Harris County were three times more likely to seek the death penalty for African-Americans than white defendants overall. The study also found juries insisted on the death penalty 20% of the time for white defendants, but 40% when defendants were black. The report was commissioned by the lawyers of Duane Buck, a death row inmate sentenced in Harris County in 1997. Lead attorney Christina Swarns says the analysis reinforce years of research finding systemic racism in the justice system.
"The death penalty is fundamentally undermined by the roll of race. Mr.  Bucks' case is a perfect example of how race does compromise the administration of the death penalty, both specifically with respect the behavior of the trail prosecutor and systemically with respect to the Harris County District Attorney's Office reliance on race in making critical death penalty decision."
Buck's lawyers included the report as part of an appeal filed Wednesday.  Teddy Wilson, FSRN, Texas.
FEATURES
Budget plan from progressive caucus seeks to repeal fossil fuel subsidies, tax Wall Street
Three different budgets introduced in Congress this week would have drastically different impacts on the nation's economy and the quality of life for children, the elderly, and low-income residents. The House Republican budget relies on austerity policies that aim to balance the budget in 10 years by drastically slashing spending for education, food assistance and health care, among other programs. The Progressive Caucus Budget takes a different approach, focusing on creating millions of jobs through increasing government spending, while saving money by repealing fossil fuel subsidies and taxing Wall Street. On Capitol Hill, FSRN's Alice Ollstein has the details.
Role of Pope Francis and Catholic Church during Argentina's "dirty war" comes under scrutiny
Today, at the Vatican, newly-appointed Pope Francis celebrated mass with the College of Cardinals at the Sistine Chapel. Jorge Bergoglio took the name Francis after his appointment Wednesday and will be the first Latin American and the first Jesuit to head the Catholic Church. But some critics have raised concerns about his history in the church and recent stances on social issues. In Buenos Aires, Bergoglio fought against Argentina's same-sex marriage law and against adoption rights by same sex couples. Some are also raising questions about his role during Argentina's so-called Dirty War from 1976 to 1983, when a military dictatorship imposed a brutal crackdown on students, leftists and other civilians and some 30,000 people were disappeared. For more, we're joined by Blase Bonpane, Director of the Office of the Americas, He served as a Maryknoll priest in Guatemala and has written numerous books including Guerrillas of Peace: Liberation Theology and the Central American Revolution.
Report finds NYPD spying has sown fear, intimidation for Muslim youth, students
Legal and civil rights groups have released a new report detailing the impact of spying by the New York Police Department on the Muslim community. The report says that Muslims are withdrawing from participation in political discussions and activities. Some have even changed their names and appearance to avoid police surveillance. FSRN'S Salim Rizvi has more.
Mexican women bring cases of torture, sexual assault before human rights commission in Washington, DC
Today in Washington, DC the Inter-American Commission of Human Rights heard the case of 47 women who were arrested and sexually tortured in Atenco, Mexico in 2006. The women were protesting in defense of flower vendors' right to work and were met by brutal police repression. A warning to our listeners, our coverage includes some graphic descriptions. FSRN's Andalusia Knoll Reports from Mexico.
Aid groups warn violence in Syria blocks vital humanitarian assistance from reaching thousands
Today, French President Francois Hollande urged other European Union nations to lift an arms embargo on Syria, setting up more debate over possible international intervention in the ongoing conflict. Fighting continued inside Syria. Activists with the Local Coordination Committees documented bombings at more than 200 locations Wednesday, killing over a 100, mostly in and around Damascus. Aid groups continue to warn that the unrest is blocking humanitarian assistance from reaching the thousands in need; especially health care and medical services. Two-thirds of those fleeing the country are women and children, according to the UN. The UN's Gerry Adams reports.