Newscast for Friday, May 10, 2013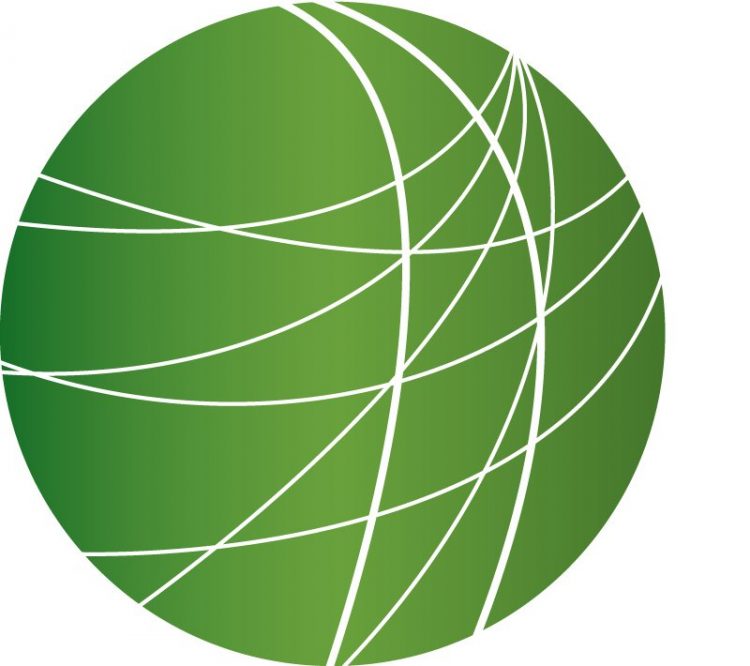 Guantanamo inmates continue 4th month of hunger strike as military officials call on President to close facility
Pakistan voters prepare for election day after weeks of campaign violence and Taliban threats
Gaza Strip youth express concerns about Hamas authorities restricting their political rights
Despite growing diversity of US population, Hollywood's TV writing playing field 'far from level'
HEADLINES
Guatemala awaits judgment in Rios Montt genocide trial
A judge is expected to rule today in the genocide trial of former Guatemalan dictator Efrain Rios Montt. Rios Montt is accused of being responsible for the massacre of more than 1700 indigenous Mayans during his rule in the early 1980s. During the trial dozens of victims and family members gave testimony of murder, rape and torture committed by government solders under Rios Montt's command. Yesterday, lawyers for the General gave their closing arguments and Rios Montt addressed the court for the first time. He said, "I never authorized, I never signed, I never proposed, I never ordered an attack on any race, ethnicity or religion. I never did. And there's no evidence of my participation in anything they've said."  Until recently Rios Montt had escaped prosecution because he had immunity as an elected official.
Prolonged drought leaves Marshall Islanders critically low on drinking water
This week, the government of the Marshall Islands declared a state of emergency, saying prolonged drought conditions have caused a shortage of fresh water in the northern Pacific Island group of atolls. The UN Office for the Coordination of Humanitarian Affairs has sent a disaster and coordination team to the area. Spokesperson Jens Laerke says most of the domestic water tanks on the four atolls are completely empty.
"Water in the wells is considered unsafe to drink due to bacterial contamination and high levels of salt. Most of the installations for water purification and desalination are also operating below capacity. The food crops there, which are mainly breadfruit and banana, are also reported devastated due to the drought. Obviously, it's basically the lack of drinking water is of high humanitarian concern, particularly for the children."
The government has sent emergency food and water supplies to about 600 families. The UN says there is a likelihood that drought conditions in the Marshall Islands will persist through July and it will take several months of normal rainfall for ground water to be replenished, and longer for food crops to recover.
Fast food workers in another city walk off in "Fight for 15" campaign
Fast food workers in Detroit walked off the job this morning joining a nation-wide movement demanding higher wages. The so-called "Fight for 15" campaign is demanding a near doubling of worker wages to $15 per hour and the freedom to unionize without the fear of retaliation.  Common Dreams reports 60 Detroit restaurants have been affected. Yesterday, workers in St. Louis from about 30 restaurants, including McDonalds, Wendy's and Dominos, walked out in a similar protest.
Texas advances drone bill
Late last night the Texas House of Representatives passed legislation designed to regulate the use of unmanned aerial vehicles, otherwise known as drones. FSRN's Teddy Wilson reports.
Legislation that would make it illegal to use drones passed the Texas House Thursday night. HB 912 would make it a Class C misdemeanor if a person uses or authorizes the use of drones to "capture an image without the express consent of the person who owns or lawfully occupies the real property captured in the video." The bill also lays out specific exceptions to the law, including firefighting and rescue operations. Law enforcement officials lobbied for a blanket exemption to use drones for police purposes, but the legislation requires they obtain a warrant. The law does include a blanket exemption for border security covering a 25-mile wide swath along the length of the Texas-Mexico border. Yesterday a bipartisan group of state lawmakers in Wisconsin announced a bill to prevent law enforcement from using drones without a warrant. This comes as the FAA is scheduled to begin testing the use of drones for commercial purposes in US air space.  Teddy Wilson, FSRN, College Station.

Minnesota House approves marriage equality
The Minnesota House has passed a marriage equality bill by a vote of 75 to 59. The measure will go to the Senate on Monday, where it is expected to have enough support to pass. If approved, same-sex marriages would begin in the state on August 1, and Minnesota would be the 12th US state to allow gay and lesbian couples to marry.
Free press group launches campaign to hire stenographer for Bradley Manning trial
The Freedom of the Press Foundation has launched an effort to fund a stenographer to transcribe the Bradley Manning trial. The military court says it won't provide daily transcripts of the upcoming trial to the public. Manning is an Army analyst accused of providing thousands of sensitive and classified documents to WikiLeaks. His trial begins June 3rd in Virginia. The Foundation has set up a crowd funding page on its website, and as of airtime, 300 people had contributed more than $16,000 to the effort.
FEATURES
Guantanamo inmates continue 4th month of hunger strike as military officials call on President to close facility
As a massive detainee hunger strike at the Guantanamo Bay prison continues, legal and human rights experts say conditions are deteriorating and the lack of progress on promises to close the facility are damaging the international standing of the United States. President Obama told reporters last week that he's concerned about the lives of the protesting detainees and said he'll begin "re-engaging" with Congress on shutting Guantanamo down. At a briefing today on Capitol Hill, former military officials and attorneys representing detainees said the President has the authority to act on his own, by using his National Security Waiver powers under the National Defense Authorization Act. FSRN's Alice Ollstein reports from Washington, D.C.
Pakistan voters prepare for election day after weeks of campaign violence and Taliban threats
In Pakistan, voters go to the polls tomorrow in what is expected to be the first transfer of power from one democratically elected government to the next. The political campaigning has been marred by violence that has left more than 100 dead and yesterday the son of a former Prime Minister and a candidate for the Pakistan People's Party was kidnapped. For more on the election, we spoke with FSRN's Umar Farooq, who joined us on a cellphone near the town of Toba Tek Singh, in rural Punjab province.
Gaza Strip youth express concerns about Hamas authorities restricting their political rights
In the Palestinian Gaza Strip, young men and women complain that they feel targeted by the Hamas authorities for being too westernized. They say the authorities harass them because of their clothing, hairstyles or the music they like. Since there are no official laws against Western culture, youth and local NGOs say its intimidation and a way to silence criticism of the government. FSRN's Lena Odgaard reports.
Despite growing diversity of US population, Hollywood's TV writing playing field 'far from level'
The United States is becoming a more diverse society, but that diversity is not reflected in writing staffs of TV shows. That's according to a new study from UCLA. The 2013 Staffing Season Report found that while recent multicultural dramas like ABC's Grey's Anatomy and Scandal have seen the rise of "a critical mass of minority leading roles or writers," there's still a long way to go. The report analyzed employment patterns for writers, who play a big role in creating characters, plots and the narrative, as well as more senior level positions. It found that, while the employment prospects for older writers are looking up, women and minorities are underrepresented by more than 2 to 1 at the writing staff level, and by more than 5 to 1 at the executive producer level. For example, the minority shares of executive producer positions on major broadcast networks were particularly low — six percent or less for Fox, CBS, and NBC.
FSRN's Larry Buhl talked to Dr. Darnell Hunt, the author of the study and director of UCLA's Bunche Center for African Studies. Dr. Hunt explained why this imbalance exists and what it means for TV viewers. Dr. Hunt is now working on an even more comprehensive report on diversity in Hollywood, including the film industry. To download the Writers Guild of America, West (WGAW) staffing brief, go to wga.org.