Newscast for Friday, March 15, 2013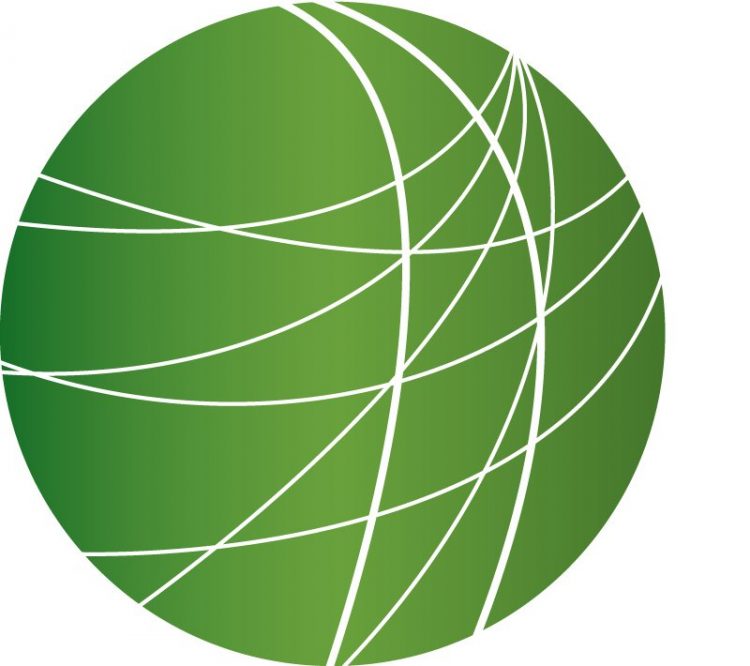 Arrests and raids continue in West Bank as clashes escalate
Indigenous communities, environmentalists launch protests as US lawmakers aim to force approval of Keystone XL Pipeline
Mother of slain Brooklyn teen, Kimani Gray, calls for details of shooting and end to police violence
Advocates press Louisiana attorney general to uphold court ruling overturning 40-year-imprisonment of Angola 3's Albert Woodfox
HEADLINES
Appeals court rules against government in ACLU drone case
An appeals court ruled against the government today in a Freedom of Information Act case brought by the American Civil Liberties Union.  The ACLU had sued after being denied information about the CIA's targeted killing, or drone, program. The CIA refused to release documents using the argument that to even acknowledge any existed would harm national security.  A lower court sided with the government in 2011, but in today's unanimous decision, the appeals court panel said the government's justification was invalid, in part because the Obama Administration itself has acknowledged the use of drones.  However, the court did not order the release of the drone documents or strike down other potential arguments for keeping the information secret. Still, the ACLU is calling this an "important victory" because it will make it more difficult for the government to deny future FOIA requests on the subject.
UN Official: Pakistan does not consent to US drone use
In other drone news, a UN Special rapporteur said today the Pakistani government has not consented to drone strikes by the US government and that such strikes are a violation of Pakistan's "sovereignty and territorial integrity."  The UN's Ben Emmerson held extensive meetings with the Pakistani officials, local leaders and victims of drone attacks earlier this week.  He says the government believes the targeted killings are counter-productive and "radicalizing a whole new generation."  The government also maintains that civilian casualties are much higher than the US has reported.
Guinea election turmoil eases slightly with beginning of talks
The Guinean electoral commission has agreed to suspend all its activities, including voter registration, for at least a week. This was a condition for peace talks set by opposition groups in the West African country. The opposition claims the government and the election registration company it hired are maneuvering to rig the upcoming May ballot. FSRN's Karim Kamara reports from the capital.

In addition to suspending voter registration, the government also released opposition supporters arrested during the past week of demonstrations.  Even though the government made these concessions, the leadership of the Radical Opposition, as the political bloc is called, failed to show up at talks scheduled this morning. They instead sent a spokesperson, who was critical of the negotiations. Religious leaders and members of civil society movements withdrew from the talks Thursday to allow political actors to discuss their differences. The Prime Minister says these periphery groups could be called in to moderate if agreements cannot be reached. Negotiations are slated to end on March 25th. Over the past week, at least 10 people have died in protests organized by the opposition. Hundreds have been injured. Karim Kamara, FSRN, Conakry.
Humanitarian conditions dire on 2nd anniversary of Syrian conflict
Today is the second anniversary of the conflict in Syria, and humanitarian watchdogs warn the situation for people in the country is more critical than ever. Jens Laerke with the UN Humanitarian Affairs office says basic human necessities have become scarce.
"The human consequences of the unfolding disaster in Syria are truly conscience-shocking. A feature of the crisis is that the entire country is being militarized and there's almost no place in Syria deemed to be safe. Many Syrians have no idea of when or if, they would have a normal life again."
EU officials today did not lift an arms embargo on the country, despite pressure by France and the UK. CNN reports the first group of Syrian rebels trained by the US military in Jordan returned to the country Thursday to rejoin the fight.
Maryland legislature abolishes the death penalty
Today, Maryland lawmakers voted to end the death penalty. Following Senate passage last week, the General Assembly approved the repeal measure by a wide margin. Death sentences now will become life in prison without the possibility of parole, but the passage will not affect inmates currently on death row, according to the Washington Post. When the governor signs the legislation, Maryland will become the 18th state to abolish capital punishment.
Student guest workers decry work conditions at PA McDonald's restaurants
Student guest workers who came to the US on the State Department's J-1 Travel program from Latin America and Asia say they are being abused by employers. They rallied Thursday in front the McDonald's in New York's Time Square protest working conditions. FSRN's Linda Perry Barr reports.

The international students paid the company GeoVisions to organize travel and work placements in the US as part of a cultural exchange , but they say instead they were abused. Jorge Rios is from Chile. He says he and his fellow workers were exploited at McDonald's restaurants in
Pennsylvania. Rios says the working and housing conditions were terrible and they faced threats, stolen wages, and grease burns.
"This has been going on. We know because many people are relating to our story and telling us they went through this exactly the same that we went through. But they didn't complain and didn't say anything because they were scared and afraid."
The workers have been on strike since last week. They're planning another demonstration against McDonald's in Philadelphia on Saturday and say they will march on the corporate headquarters in Chicago later this month if they are not granted a meeting with the company's CEO. The National Guest Worker Alliance says on Thursday, McDonalds ended it franchise relationship with the Pennsylvania stores at the center of the abuse allegations. Linda Perry Barr, FSRN, New York.
FEATURES
Arrests and raids continue in West Bank as clashes escalate
In the West Bank, clashes between Israeli troops and Palestinian youth escalated this week as the Israeli army continued raids and arrests. Many were injured in the confrontations. One young man was killed and another who's been in coma from an injury at an earlier protest, has died. FSRN's Ghassan Bannoura has more.
Indigenous communities, environmentalists launch protests as US lawmakers aim to force approval of Keystone XL Pipeline
Lawmakers in the House and Senate introduced bills today to force approval of the Keystone XL pipeline. But their claims about the number of jobs created, the impact on the environment and the effect on domestic gas prices conflict with reports from the US State Department, the oil industry, and international think-tanks. With no indication from President Obama on whether he'll approve the massive tar sands pipeline, environmental activists are starting an international week of action Saturday, to pressure the government and the corporations tied to the project. In Washington, FSRN's Alice Ollstein has more.
Mother of slain Brooklyn teen, Kimani Gray, calls for details of shooting and end to police violence
In New York, residents of East Flatbush, Brooklyn continue to call for more information after the shooting death of 16-year-old Kimani Gray by police officers last Saturday night. Police say Gray was armed with a revolver and refused to heed calls to freeze from plainclothes officers, but an eyewitness account and an autopsy report made public this week appear to contradict that account. Police have made arrests and clashed with protesters several times this week. On Thursday, Kimani Gray's mother, Carol Gray, told FSRN that she was demanding to know the details of the fatal shooting.
"I came out today on Kimani's strength and all the kids that lose their life to police officers. Not only just lose their life, beatings, brutality, wrongfully arrested, you know, just for being a young black kid out there with his pants sagging and past his curfew hours."
Carol Gray said police treatment of youth is a serious concern for other parents in her community.
"We all got to join hands and do something about it before someone else gets hurt, some other young kid gets torn and dragged through the mud and lose the dignity of who they are as young black kids and being labeled as gang members and not as what their parents bring them on Earth to be. We make our children but we don't make their minds."
NYPD Commissioner Raymond Kelly said after the shooting that police interviewed two witnesses who said they heard officers tell Gray not to move.  But the city released an autopsy report Wednesday that showed that Gray was hit by seven bullets, three that entered his body from the back. An eyewitness, Tishana King, told the New York Daily News that she viewed the shooting from her apartment last Saturday and that she was "certain he [Gray] didn't have anything in his hands" when police opened fire. King said she was interviewed by police after the shooting. Brooklyn Council member Charles Barron said the killing of Gray is just the latest in a series of fatal shootings by the New York police which has led to deep frustration and anger in the community.
"As a community whose frustration and anger has been pent up after 41 bullets with Amadou Diallo, a stick up our rectum with Abner Louima, 50 bullets for Sean Bell, a bullet in the heart for little Timothy Standsbury all unarmed and doing nothing wrong, breaking no laws, this is a community who has a lot of pent up frustration and there is a powder keg going on here. So if we want to talk about peace and stopping the violence? Tell the police to stop the violence. We want justice. Justice stops violence. Justice."
Mayor Michael Bloomberg has promised a full investigation, but residents vow to continue rallying until more is done to stop police violence in their communities.
Advocates press Louisiana attorney general to uphold court ruling overturning 40-year-imprisonment of Angola 3's Albert Woodfox
Human rights advocates have launched a new campaign calling for the release or retrial of Albert Woodfox, who has been held mostly in solitary confinement in a Louisiana state prison for more than 40 years. Woodfox's conviction for the murder of a prison guard in 1972 was overturned in 1992, but he was then retried by a Grand Jury.  Last month, a federal district court again overturned his conviction finding flaws in the selection of the jury foreperson.
Woodfox and fellow prisoner Herman Wallace were convicted after just two hours by all white juries. Woodfox and Wallace are known as the Angola 3, along with Robert King, who was released in 2001 after decades in prison. They took part in organizing the Black Panther party chapter at Angola. For more, we're joined by Jasmine Heiss, an Individuals and Communities at Risk Campaigner at Amnesty International USA. To find out more about the campaign from Amnesty International USA: http://takeaction.amnestyusa.org/siteapps/advocacy/ActionItem.aspx?c=6oJ…