Newscast for Friday, May 3, 2013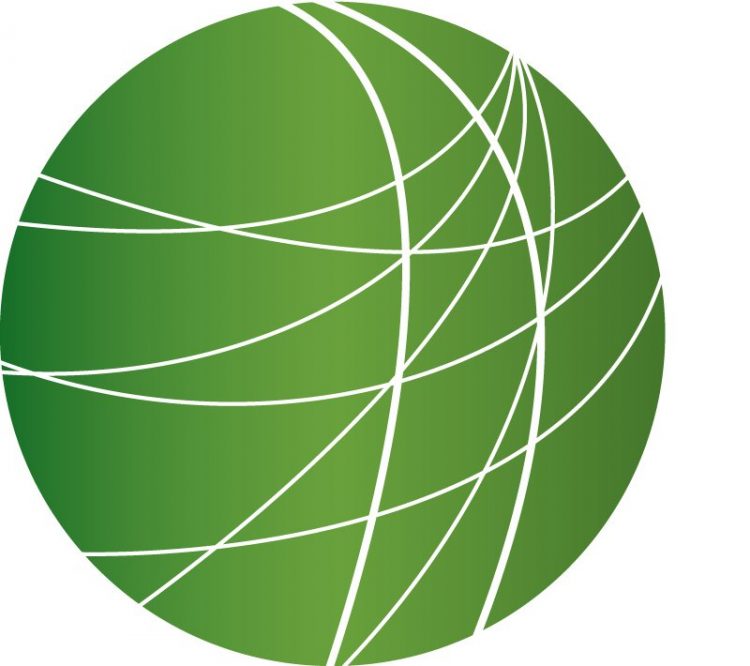 UN climate change talks wrap up in Bonn as new data shows rising carbon levels in world's atmosphere
In Mexico, protesters call for end to deportations as Obama meets with Peña-Nieto
US support for Merida Initiative cited by human rights groups in violence and displacement in Mexico
Meat department workers strike at New York's Trade Fair Supermarkets
HEADLINES
Obama met with protest during visit to Costa Rica
President Barack Obama arrived in Costa Rica today, making him the first US President since 1997 to visit.  Obama will meet with the Costa Rican and other Central American leaders.  FSRN's Sarah Blaskey reports from San Jose.
The Central American leaders will be discussing economic development and how to combat regional violence.  Gustavo Arias, a political analyst for the Costa Rican paper La Nacion, told FSRN the so-called War on Drugs is at the top of the list of reasons for strengthening US ties to Central America.
"We are clearly the route for all the drug trafficking from Colombia to Mexico.  There is also the situation with the cartels in this zone. The policy of President Barack Obama and of North America in general is that Central America is very connected in relation to security in the war against narcotics."
Recent investments from China in Costa Rica, also provide incentive for re-strengthening relations, according to Victor Artavia, member of the New Socialist Party of Costa Rica.
"Costa Rica, under the administration of Oscar Arias, broke relations with Taiwan and allied with China, and China began to have more ties in Costa Rica.  The Chinese built the national stadium in San Jose.  Now I think they are going to build a refinery in the Atlantic, so they are beginning to have more of a presence.  So, it could be that that is generating some worries."
Although Obama has around a 70% approval rating here, some Costa Ricans, including Artavia are protesting the visit.  With Jesse Chapman, this is Sarah Blaskey, FSRN, San Jose.

Rhode Island governor signs same-sex marriage bill
Rhode Island's governor signed legislation last night legalizing same-sex marriage.  In a statement, Governor Lincoln Chaffe said his signature means the state is "at last, upholding its legacy as a place founded on the principles of tolerance and diversity."  Rhode Island is now the 10th state to advance marriage equality.

Iowa court advances LGBT parenting rights
In related news, the Iowa Supreme Court ruled today that gay and lesbian couples have the same rights as heterosexual couples to be listed on a newborn's birth certificate.  The state argued against this, saying it would create legal paternity confusion.  But the justices said both members of straight couples are listed on birth certificates, even if the woman was artificially inseminated.
US unemployment rate down in April
The US unemployment rate dropped in April to 7.5%.  The Labor Department also updated job creation numbers from earlier in the year, showing the economy added jobs much faster than previously thought.
New York court says local communities can ban oil and gas development
A New York Appeals Court says local communities do have the right ban oil and gas development within their jurisdiction.  In a ruling Thursday, the court upheld a decision allowing the small upstate New York towns of Dryden and Middlefield to ban fracking.  Harvard Law School's Shaun Goho says Thursday's ruling won't be binding in other states, but towns around the country are watching closely.
"Municipalities have shown a new interest in passing such ordinances and this interest is being driven primarily by the rise of shale gas and shale oil.  And fracking is bringing gas drilling into places that haven't had to deal with it before."
A lawyer for Norse Energy, the Norwegian company who appealed, said they are looking into taking the case to a higher court.
Syrian refugee influx contributes to tensions along Turkey border
Tensions are running high along the Turkey-Syria border following a deadly clash Thursday involving Turkish border guards and alleged Syrian rebels.  The incident has sparked outrage in the Turkish border town of Akcakale.  Police dispersed a group of 500 demonstrators who had marched on a nearby Syrian refugee camp housing 35,000 people. This comes as a report from the International Crisis Group released this week warns that Turkey is struggling to absorb the hundreds of thousands Syrian refugees fleeing the country's civil war.  FSRN's Jacob Resneck reports.

The ICG report notes that Turkey's leadership miscalculated when they wagered that Syrian President Bashar al-Assad would stand aside in the face of a popular uprising.  Instead, Turkey is in the midst of dealing with a humanitarian crisis as it struggles to accommodate the thousands of refugees languishing on the border. One of the report's lead contributors, Hugh Pope in Istanbul, points out that there are already nearly 450,000 Syrian refugees inside Turkey, and the United Nations says that figure could double.
"Turkey really needs to open up to international aid and the international community has also got to be a little more engaged with how Turkey does the aid.  Turkey is effective and experienced in dealing with this and together they can design a smart new strategy to get the aid over into northern Syria as well."
The report also notes that international aid organizations say they have trouble registering in Turkey. Jacob Resneck, FSRN, Istanbul.
Zimbabwe fails to meet universal goal for children's HIV/AIDS treatment
The government of Zimbabwe says it has failed to meet universal access goals for treatment of children with HIV and AIDS.  The government blames obsolete equipment and a critical shortage of pediatric doctors.  FSRN's Garikai Chaunza reports from Harare.
At least 1.3 million people are living with HIV and AIDS in Zimbabwe.  More than 600,000 need anti-retroviral treatments, including about 100-thousand children. Dr.  Owen Mugurungi is the AIDS and TB Director with the Ministry of Health.  He told reporters in Harare Thursday that because of capacity issues, only 42% of children born with the pandemic are receiving Anti-retroviral treatment.
"But for adults it actually about 89%.  For children we have not achieved universal access, but we have achieved universal access in terms of numbers for everybody and adults, but for children we have a long way to go."
Universal Access to AIDS treatment and prevention is an international public health goal.  But donor fatigue is threatening worldwide efforts – including those in Zimbabwe, where development partners are now funneling money to other initiatives, such as climate change mitigation projects.  Garikai Chaunza, FSRN, Harare.
FEATURES
UN climate change talks wrap up in Bonn as new data shows rising carbon levels in world's atmosphere
Island countries and nations most affected by climate change are calling for action, as the latest round of UN-backed talks wrap up today in Bonn, Germany. The talks lay the groundwork for November's international climate summit in Poland, which aim to secure an international agreement by 2015. Scientists warn that the amount of carbon in the atmosphere has reached urgent levels – and much sooner than expected. According to data this week from the Scripps Institution for Oceanography, the amount of the greenhouse gas, carbon dioxide, is expected to pass 400 parts per million this month — the first time in human history. Climate activists, like former NASA scientist James Hansen and 350.org, have said that carbon levels need to get below 350 in order to avoid irreversible effects from climate change. For more we're joined by Meena Raman, she's the climate change negotiations expert with the Third World Network and she joins us from Bonn.
In Mexico, protesters call for end to deportations as Obama meets with Peña Nieto
Over the last few days, protesters gathered at the US Embassy in Mexico City, calling on US President Barack Obama to end deportations and stop the separation of families. Migrant justice groups said they planned to dedicate a plaque to remember migrants who have been killed or disappeared while traveling to the US. The demonstrations were held today while Obama met with Mexican President Enrique Peña Nieto at the National Palace. FSRN's Dawn Paley reports.
US support for Merida Initiative cited by human rights groups in violence and displacement in Mexico
Speaking to students at the Anthropology Museum in Mexico City today, President Barack Obama said "a new Mexico is emerging," in part because of its
"willingness to discard old habits that aren't working." But during his visit to Latin America he has repeatedly voiced support for several long-standing policies related to drugs and law enforcement that human rights groups say cause violence and displacement in Mexico, and don't reduce drug trafficking. FSRN's Alice Ollstein reports.
Meat department workers strike at New York's Trade Fair Supermarkets
In Queens, New York, meat department workers at Trade Fair Supermarkets have been striking from work to protest what they say are unfair labor practices. FSRN's Salim Rizvi has more from New York.