Newscast for Monday, March 11, 2013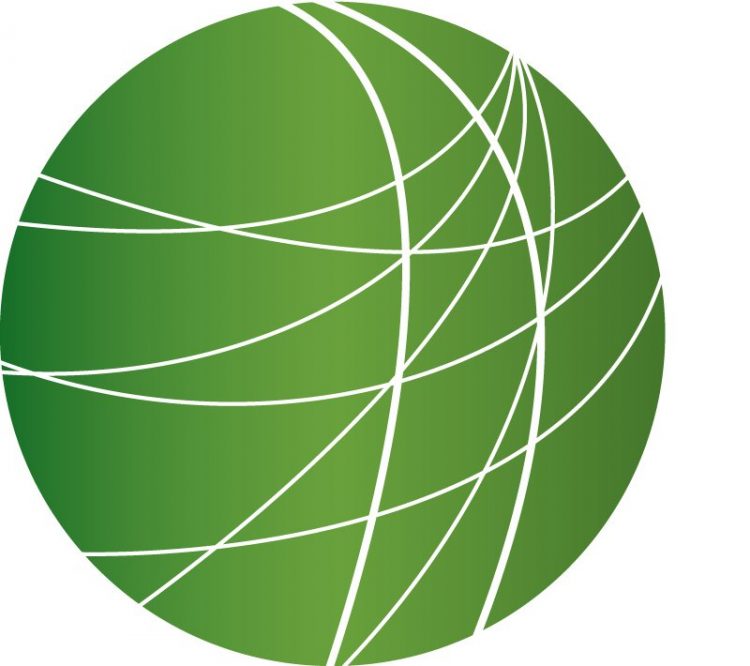 As Japan marks Fukushima nuclear disaster, US environmentalists call for shift to renewable energy
Residents in Afghanistan's Wardak Province describe US involvement in attacks on civilians
Californians raise concerns about fracking rush in state
Mumia Abu-Jamal Commentary on Chavez
HEADLINES
Japanese protest continued use of nuclear power on 2nd anniversary of Fukushima
Today is the second anniversary of the Japanese earthquake and tsunami that caused the Fukushima nuclear meltdown.  Three thousand workers continue the slow clean-up process at the plant.  Last night, thousands of people showed their opposition to the use of nuclear power in a mass demonstration in Tokyo.  Internet video shows marches and speakers addressing large crowds at a city park.  More than 100 smaller anti-nuclear power events were reportedly planned elsewhere in the country.
Protests continue against new southern Indian nuclear plant
The Fukushima disaster two years ago served as a trigger for community mobilization in southern India.  Small communities around the Kudankulam Nuclear Power Plant in Tamil Nadu state have been trying to stop the facility from coming on-line, and succeeded for several months to block construction.  But now the Russian-Indian project is set to go live in April.  On Sunday, the local administration began enforcing a month-long curfew in the villages surrounding the plant.  But protesters defied those orders today.  Local media reports hundreds of fishermen in boats flying black flags approached the plant from the sea, chanting slogans against nuclear power.  Activists in Sri Lanka began mobilizations last week to oppose the plant, saying a nuclear disaster at Kudankulam would have disastrous effects on their country as well.
Violence escalates in Mexican border state
The security situation in the Mexican border state due south of Texas appears to be deteriorating.  FSRN's Shannon Young reports.
The state of Tamaulipas is arguably the most complex front of Mexico's drug war…  and the situation seems to be going from bad to worse.  Reynosa – a border city near McAllen, Texas – experienced an intense, 3 hour-long gunfight Sunday night.  Criminals blockaded key parts of the city with cars, buses, and 18-wheelers.  Just one day before, armed criminals stole vehicles from six area car dealerships.  The firefight was described in real time by local twitter users.  The climate of violence and intimidation in Tamaulipas has made media reports from the ground rare.
Another Tamaulipas border city, Nuevo Laredo, is experiencing a series of extreme circumstances.  On Sunday, Mexico's Navy announced it had freed 104 Central American migrants who were presumably being held against their will by armed men in a local stash house.  The press release made no mention of arrests, injuries, or fatalities in the operation carried out days before.  Shannon Young, FSRN.
Christian schools close in Pakistan after religious attacks
Christians in Pakistan protested in several cities after a major attack this weekend in Lahore.  Christian schools were closed today in the entire Punjab province for fears of fresh violence.  On Saturday, a group of Muslims burned about 100 homes in a Christian enclave of Lahore.  Rumors had spread that a Christian made disrespectful remarks about the prophet Mohammed. The Pakistani news outlet Dawn reports that 150 people have been arrested in connection with the attack.
ICC defendant wins Kenyan presidency; vote to be challenged as flawed
On Saturday, Kenya's election commission posted final results from last week's national vote.  Winning by a slim margin was Uhuru Kenyatta, the son of the country's first Prime Minister.  He will not be sworn in until a legal challenge to the election results is heard.  Raila Odinga, the current Prime Minister, came in second and immediately declared the results flawed.  FSRN's John Bwakali reports.
It has been exactly one week since fourteen million Kenyans queued for hours to vote in national elections.  Unlike five years ago, the elections and their aftermath have been generally peaceful.  However, it took six days to announce the results after the electronic electoral system failed.  Raila Odinga, the runner-up for president, points to this breakdown as one of the fundamental anomalies in the polls.  He says he will challenge the results in court.
Chief Justice Willy Mutunga today assured Kenyans that the Supreme Court is ready to hear the dispute.
"I confirm that the judiciary is ready to hear these disputes impartially, fairly, justly, and without fear, ill will, favor, prejudice or bias."
Once the case challenging the election results is formally lodged, the Supreme Court will have two weeks to issue a ruling.  The government will then either hold new presidential elections or Kenyatta will be sworn in as the fourth president.  Odinga has said he will respect the ruling of the court.  John Bwakali, FSRN, Nairobi.
Despite being the apparent president-elect, Uhuru Kenyatta is facing charges of crimes against humanity at the International Criminal Court for his role in the violence, displacements and rapes that took place after the troubled 2007-2008 elections in Kenya.  Today the ICC dropped charges against another Kenyan official accused of the same crimes.  ICC Prosecutor Fatou Bensouda said witnesses against Francis Muthaura had been discredited and criticized the Kenyan government for not cooperating with the investigation.  Bensouda said charges against the president-elect had not been dropped, and that political developments in Kenya have no effect on the ICC case against Kenyatta.
FEATURES
As Japan marks Fukushima nuclear disaster, US environmentalists call for shift to renewable energy
In Japan, millions of people across the country marked the anniversary of the devastating tsunami and nuclear disaster with memorial services and a moment of silence. Some 300,000 residents remain displaced, more than half from the Fukushima Prefecture. According to the Japan Times, more than 10,000 protesters filled the streets in Tokyo, calling for an end to nuclear power.
Two years after the nuclear meltdown at the Fukushima Daiichi reactor in Japan, US regulators, lawmakers, scientists and energy corporations continue to debate the future of nuclear power in this country.
Highlighting a number of serious safety issues at reactors in California, South Carolina, New York and other states, environmental advocates are pressuring government officials to shut down nuclear energy facilities and invest more in wind, solar and other renewables. FSRN's Alice Ollstein has more.
Residents in Afghanistan's Wardak Province describe US involvement in attacks on civilians
In Afghanistan today, US forces killed two civilians on a road outside Kabul when their truck approached a US convoy, according to Al Jazeera. Also, in eastern Afghanistan, at least two coalition soldiers were killed when a person wearing an Afghan National Security Forces uniform opened fire, also killing several Afghans, according to Afghan government officials.
The shooting took place in Wardak Province, west of Kabul, where US operations have drawn fierce criticism from Afghan officials for raids, detentions and alleged human rights abuses. This weekend, a visit by US Secretary of Defense Chuck Hagel coincided with bombings that disrupted planned events and news emerged that a 29-year-old university student was abducted and beaten by US-backed forces Saturday.
For more, we're joined by investigative journalist and historian, Gareth Porter. His latest article, at Inter Press Service explores US forces in Wardak.
To read Gareth Porter and Shah Noori's article, "SOF Troops Still in Wardak as Joint U.S.-Afghan Probe Continues" at IPS here: http://ipsnorthamerica.net/news.php?idnews=4582
Californians raise concerns about fracking rush in state
FSRN reported recently on the leasing of nearly 18,000 acres of federal land in California for potential oil development. Governor jerry brown's administration and the oil industry are eager to exploit the oil that could be locked up in the Monterey shale by using the controversial technology of hydraulic fracturing.  Fearing negative environmental and health impacts from fracking, as documented in other states, Californians are asking hard questions about the rush for black gold.  FSRN's Vic Bedoian reports.
Mumia Abu-Jamal Commentary on Chavez
A commentary by Mumia Abu-Jamal on the legacy of Venezuela's Hugo Chavez.