Newscast for Tuesday, March 12, 2013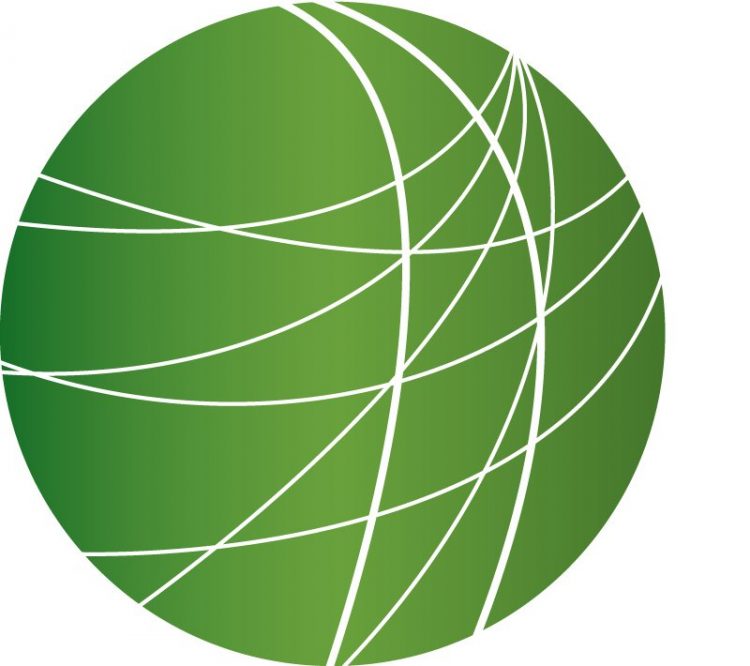 Guantanamo lawyers challenge US under international law as prisoners continue hunger strike
In leaked audio, Bradley Manning says release of military files to Wikileaks was to "prompt a public debate" on US war policy
Gulf Coast residents cite evidence of ongoing oil spills as BP faces civil trial
New York's education board votes to close nearly two-dozen more schools
HEADLINES
Gun violence rages around the country; 6 month-old Chicago girl latest victim
A six-month old baby girl died today after being shot five times yesterday in Chicago. Jonylah Watkins was in a van with her father, who was changing her diaper when an unknown assailant walked up to the vehicle and fired multiple gunshots through the driver's side window. Jonylah's father remains hospitalized in critical condition.
In Washington DC, police are investigating yesterday's drive-by  shooting that injured 13 people. Shots were fired from at least one of two cars speeding past an apartment complex in the early hours on Monday.
Judge rules accused Aurora shooter could be forced to take "truth serum;" then enters plea for him
In Colorado today, attorneys for the man accused of the Aurora cinema shootings said they aren't ready to enter a plea yet. So the judge did so instead, entering a plea of not guilty on behalf of James Holmes. Yesterday Arapahoe County District Judge William Sylvester ruled that if Homes pleaded guilty by reason of insanity, he could be forced to undergo a narco-analytic interview. In other words, be questioned under the influence of a so-called truth serum. Holmes is charged with 166 counts related to the movie theater massacre; 12 people died, as many as 70 others were hurt.
Colorado gun control laws progress in legislature; at least one headed for governor's desk
Colorado was also the scene of another mas shooting  at Columbine High School in 1999 and now lawmakers are working on a package of gun bills that continues to advance toward the governor's desk. FSRN's Jim Pullen has more.
Majority Democrats in the House and Senate have been fighting a mostly party-line battle to reform Colorado's gun laws. A bill that would ban guns in college campus buildings and another that would make gun makers liable were both withdrawn last week. Five measures did pass the Senate on Monday. A bill that would require gun buyers to pay for their background checks will now go to the governor.
The other four are headed to the House. Although no assault weapon ban has been introduced, one bill would limit high-capacity magazines to 15 rounds. The others would close background check loopholes, strengthen existing laws to keep guns away from people under domestic restraining orders, and require in-person training for people seeking concealed weapons permits. Democratic Governor Hickenlooper has said he would sign the extended background check and high capacity clip bills. Jim Pullen, FSRN, Boulder.
US lawmakers take up gun control in Judiciary Committee; delay debate on assault rifles
National lawmakers also took up proposed gun control measures today. The Senate Judiciary Committee approved a background check bill and a school safety measure, but they delayed debate on bans of assault rifles and high capacity ammunition clips. They'll take those up again on Thursday.
North Korea ratchets up threats of war; US adds another sanction
North Korea says it's preparing for war. FSRN's Jason Strother is in South Korea and reports that tensions on the peninsula have grown since the UN placed new sanctions on Pyongyang last week.
South Korean officials said today that under the provisions of the 1953 Korean war cease-fire, North Korea cannot simply back out of the agreement. Yesterday, North Korean state media reported that leaders of North Korea's military declared the peace deal invalid. The North's military has also stopped answering an inter-Korean hotline used to defuse tensions. And ruler Kim Jong-un visited his troops and told them to break the enemy.
North Korea has lashed out at new sanctions adopted by the UN Security Council last week. The US followed suit yesterday. The sanctions are meant to punish the regime for its February nuclear test. The ruling worker's party is also angry about joint US-South Korean military drills that began this week, labeling them a rehearsal for invasion. The South Korean government says the exercises, which are mostly computerized, take place every year and Pyongyang was notified in advance of the start.
Seoul is not taking the North's threats lightly. Defense officials have responded with their own threats to take out the Pyongyang's military command structure if an incursion takes place. North Korea says it has the right to launch preemptive nuclear strikes against its enemies. But most analysts agree it does not have the capability to strike the US mainland. Jason Strother, FSRN, Seoul.
Ryan rolls out GOP budget plan; would mandate Keystone XL approval
Wisconsin Representative and former Republican Vice Presidential candidate Paul Ryan released the GOP's budget proposal today. The plan cuts $4.6 trillion in spending over the next decade. It would repeal the Affordable Health Care Act, slash funds for Medicare and approve the Keystone XL pipeline.
Keystone XL protesters  hold mock funeral at Massachusetts TransCanada office
Yesterday,  more than 100 protesters  held a mock funeral for their futures at the Westborough, Massachusetts office of TransCanada, the company that owns the project. Katherine Stevens, a spokesperson for Tar Sands Blockade, said 25 people locked themselves together and refused to leave the building. They were arrested, later released, and scheduled for arraignment tomorrow.
Bodies continue to wash up on banks of Syrian river; all men, all executed
Twelve more bodies were found a river in Aleppo, Syria. Twenty-two were recovered from the same river Sunday. Abu Mahmoud spoke to al Jazeera just after identifying his father's body.
"He went to get his paycheck. He crossed into government controlled territory. He went with my brother. I don't where my brother is. He never came back."
All 12 bore the signs of execution, hands and feet bound and bullet wounds in the head. Upstream, the Queiq River runs through government held territory. The area downstream is controlled by anti-government forces. Bodies regularly turn up in what some call the Martyr's River. Two hundred twenty-five corpses have been recovered on the banks of the river since January, only 73 of them have been identified.
FEATURES
Guantanamo lawyers challenge US under international law as prisoners continue hunger strike
Lawyers for detainees at the Guantanamo Bay military prison brought complaints against the US government today before the Inter-American Commission on Human Rights. They say the Bush and Obama administrations should be held accountable for subjecting hundreds of individuals to indefinite detention without trial, and for torture, and other violations of international law. As a massive hunger strike among Guantanamo detainees enters its second month, human rights advocates met today in the nation's capitol to discuss how to force the President to keep his promise to close the base. In Washington, DC, FSRN's Alice Ollstein has the story.
In leaked audio, Bradley Manning says release of military files to Wikileaks was to "prompt a public debate" on US war policy
Leaked recordings of Army Private Bradley Manning describing his actions in releasing military documents to Wikileaks were made public this week, marking the first time that the public has been able to hear Manning's version of events in his own voice. The recordings, released by the Freedom of the Press Foundation, include Manning's testimony at a pre-trial hearing last month in which he describes his role as an army analyst and how he accessed the information, which included videos and documents that contradicted the US government's characterization of the wars in Iraq and Afghanistan. Manning said he chose to make the documents public in order to spark a debate on the military's role in the conflict zones and the impact of US counter-terrorism policies on local residents.
"I believe that if the general public, especially the American public, had access to the information contained…this could spark a debate on the role of the military and on our foreign policy in general, as well as in Iraq and Afghanistan. I also believe that detailed analysis of the data over a long period of time by different sectors of society might cause society to re-evaluate the need or even the desire to engage in counter-terrorism and counter-insurgency operations that ignore the complex dynamics of the people living in the affected environment."
Manning said that he first attempted to make the documents available to large, mainstream media outlets but was met with disinterest or was ignored. He described reaching out to the New York Times, Politico and the Washington Post, where he spoke with a woman who said she was a reporter, but Manning says, she did not take his offer of access to the vital records on Iraq and Afghanistan seriously. As part of the testimony, Private Manning also pleaded guilty to 10 of the 22 charges he faces, but military prosecutors have said they will seek the most serious charges, which could result in a sentence of life without parole. In releasing the recording, the Freedom of the Press Foundation said it has been "disturbed that Manning's pre-trial hearings have been hampered by the kind of extreme government secrecy that his releases to WikiLeaks were intended to protest." The military judge has not permitted audio or visual recordings and has prohibited the public release of transcripts of motions by the prosecution. Manning is scheduled to face a court-martial in June.
Gulf Coast residents cite evidence of ongoing oil spills as BP faces civil trial
In New Orleans, the civil trial for the BP oil disaster continued today with the vice president for Halliburton testifying on his company's role in providing cementing services for BP's Macondo well. The well exploded in April 2010, killing 11 workers and triggering a massive, ongoing oil disaster in the Gulf of Mexico. The trial is aimed at determining the negligence of BP in the accident and so far has featured executives and lawyers from BP, Halliburton and Transocean sparring over who is to be held responsible.
Meanwhile, the slow recovery for Gulf residents, wildlife and the environment continues. This week advocacy groups said the EPA had violated the Clean Water Act in its heavy use of the oil dispersant Corexit following the disaster. They say this makes the oil spill less visible but creates a potentially toxic mix that endangers marine wildlife and threatens the food chain. Local residents are also citing evidence of ongoing pollutants in coastal waters.
One group that has been flying small planes across the Gulf to monitor the area is called On Wings of Care and we're joined by Dr. Bonny Schumaker, who is founder and president of the non-profit. She joins us from New Orleans to talk about what they've been seeing. To view photos and videos of recent trips over the Gulf Coast from On Wings of Care: http://onwingsofcare.org/index.php/protection-a-preservation/gulf-of-mex…
New York's education board votes to close nearly two-dozen more schools
The board governing New York City's education policy voted to close more than 20 schools Monday evening. The latest round of closings brings the total number of schools shuttered under the administration of Mayor Michael Bloomberg to more than 160. It's part of a national trend in which school boards across the U.S. are outsourcing learning to charter schools, which are frequently non-union and privately run. From New York, FSRN's Peter Rugh has more.